Wood stays strong with another 9 K's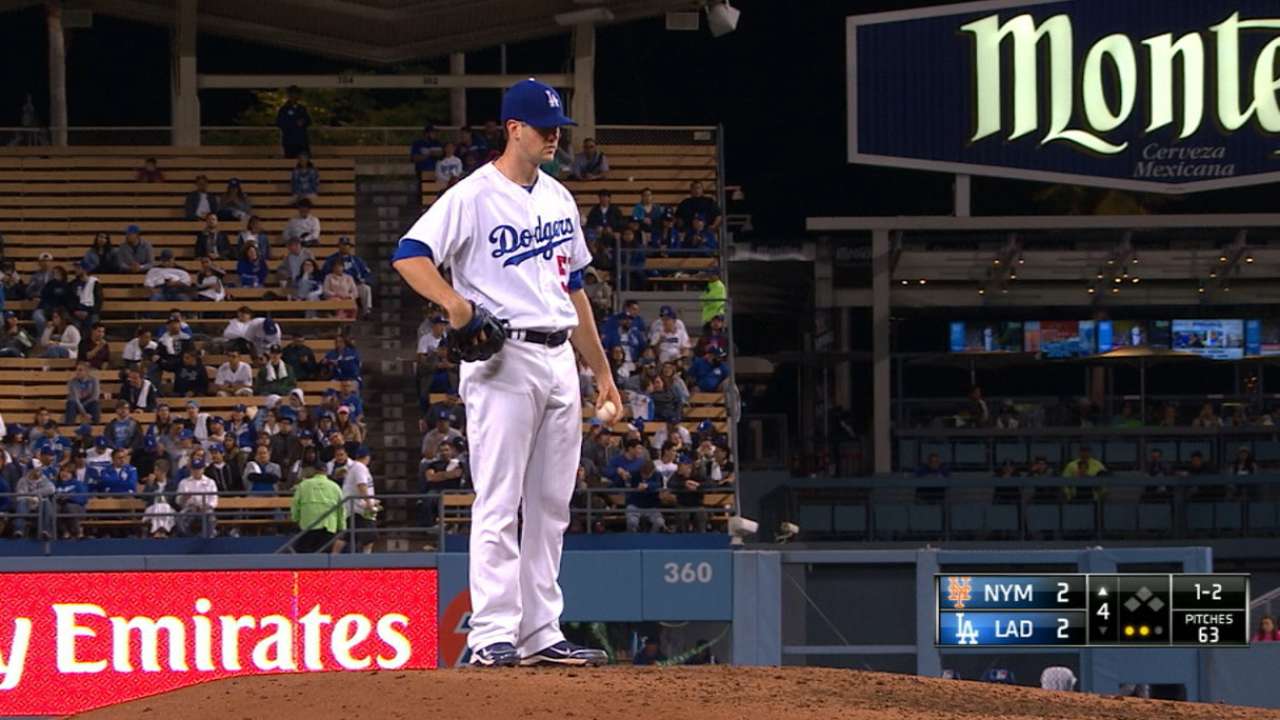 LOS ANGELES -- Slightly lost amid Trayce Thompson's walk-off homer in the Dodgers 3-2 win on Tuesday night was that Alex Wood, for the third straight time, brought renewed strikeout stuff.
"It starts with Wood's outing," manager Dave Roberts said. "There wasn't a lot of hard contact. The pitch quality is continuing to get better. He's getting the swing and miss, getting the strikeouts. For him to give us six-plus was huge."
The stretch began two starts ago, when Wood held the Padres to one run in seven innings while striking out nine, and it continued Tuesday with another nine punchouts, over 6 1/3 innings. Between those two starts is a loss to the Rays that was marred by mistake pitches and home runs, but the southpaw did manage another seven strikeouts.
While that fits a baffling home/road split in which Wood has a 1.43 ERA at Dodger Stadium and 8.05 ERA away, there's little doubt the swing-and-miss stuff has been consistent.
"I felt pretty crisp the last three [starts]. Me and [catcher Yasmani Grandal] have been on the same page," Wood said. "I think it's making everything more consistent across the board. I've felt really good with all three of my pitches the last three starts."
After that first start, Wood credited a lower-leg stride with allowing him to find more consistency. Roberts saw deception as another factor, allowing Wood's pitches to blend together.
"He's been down the zone consistently over his last three starts," Roberts said. "When he's down in the zone, then his secondary pitches come out of the same window and it looks like a fastball. Now, when his release point is right, his fastball, slider and change all look the same. That's where you get the swing and miss."
Jack Baer is a reporter for MLB.com based in Los Angeles. This story was not subject to the approval of Major League Baseball or its clubs.