Thompson's hard work pays off with walk-off homer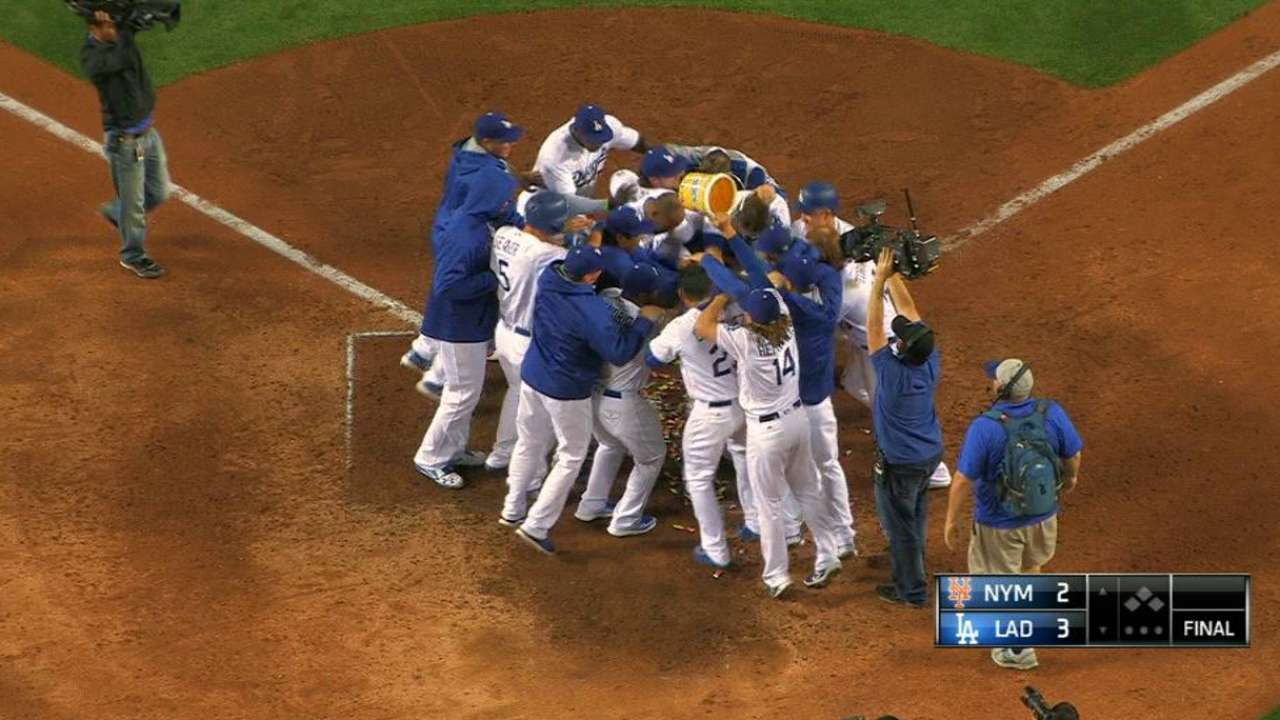 LOS ANGELES -- Since being acquired by the Dodgers from the White Sox in a three-team trade that also included the Reds last winter, Trayce Thompson has had to work mainly off the bench for quite possibly the first time in his baseball career. With the right-handed Jacob deGrom on the mound Tuesday night for the Mets, the right-handed-hitting Thompson once again had to sit and wait, for a possible pinch-hit at-bat.
That opportunity came, and he can most certainly say he made the most of it. A game-ending home run in the ninth gave the Dodgers a 3-2 win and Thompson the first walk-off RBI of his career.
Trayceeeeeee!!! #WalkOffsAreFun #SuperSub pic.twitter.com/VYhw8U3QAa

— Enrique Hernández (@kikehndez) May 11, 2016
"I went through it last year," Thompson said. "This has easily been the toughest thing I've had to do in my career. I just try to stay focused and control what I can. That's all I can do."
Thompson collected some hits earlier in April, but near the end of the month, his OPS had troughed at .624. Now, it's up to .844.
While his starts have been limited against right-handed starters, in turn helping his rate stats with a higher share of left-handers faced, his home run came off the right-handed, high-velocity Hansel Robles.
"I was really late on a lot of fastballs earlier in the season and Spring Training," Thompson said. "I made some adjustments, and it's been paying off. I narrowed my stance a little bit so I can get to my backside. Just working hard with [Dodgers coaches] Turner [Ward] and Tim Hyers and Manny Mota every single day. Even [manager] Dave [Roberts] has given me some knowledge and thoughts on stuff."
Tra C Thompson #WalkOff way to tie the series. #DodgersWin #WeLoveLA

— Adrián González (@Adrian_ElTitan) May 11, 2016
Thompson's improvement on the plate hasn't gone unnoticed, and his effort not unappreciated.
"He and the hitting coaches have really figured something out with him," Roberts said "Not that he was broke before, but his stroke is really fine-tuned. I think they're doing some things mechanically that he feels comfortable with and doing consistently. Trayce is a winner, I can't say enough about him. The game honors you. When you work hard and do things the right way, things like this happen."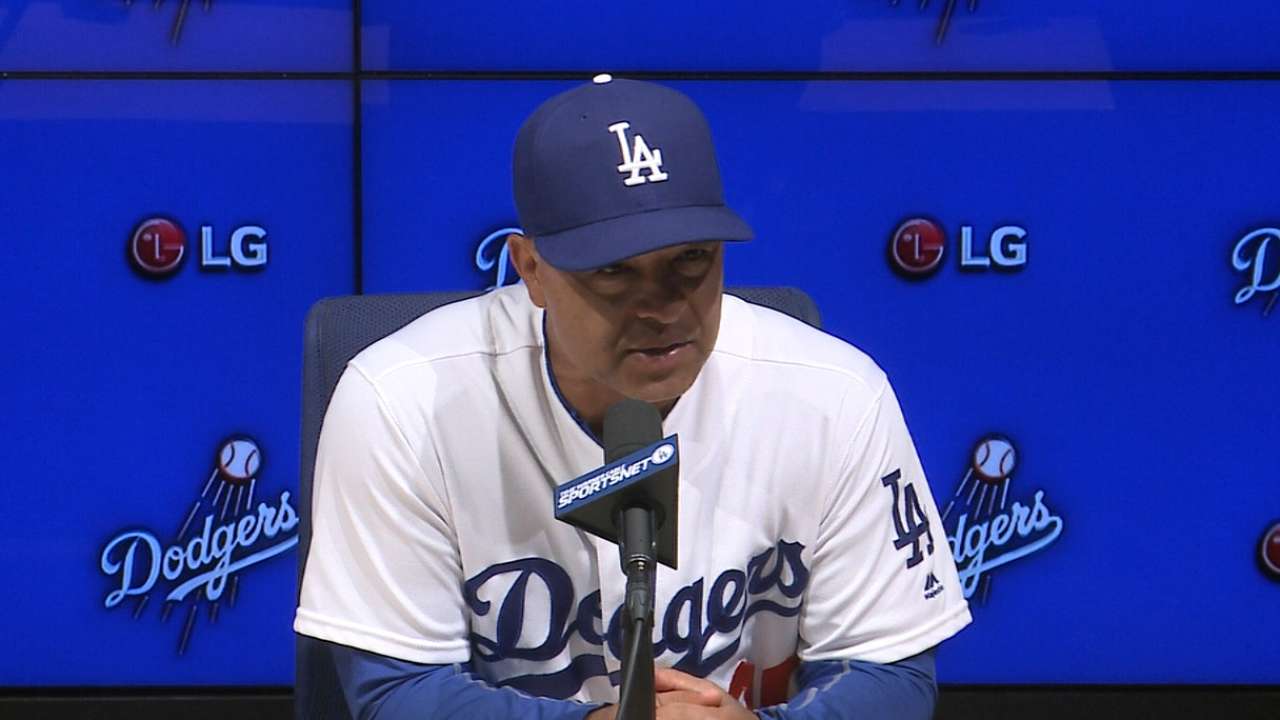 While Thompson shined in his sole appearance at the plate Tuesday, he's done his best to be as complete a player as he can in the outfield. He said even when he knows he's just going to pinch-hit, he still prepares as though he's going to take the field.
"I just want to be a guy that impacts the game. In every facet of the game, not just hitting, but defense, baserunning, everything. I want to be a guy the coaches can count on and be confident in and have the confidence of my teammates."
Jack Baer is a reporter for MLB.com based in Los Angeles. This story was not subject to the approval of Major League Baseball or its clubs.