KC to start Gee on Saturday; MRI for Young
Reliever steps into rotation; righty dealing with forearm issue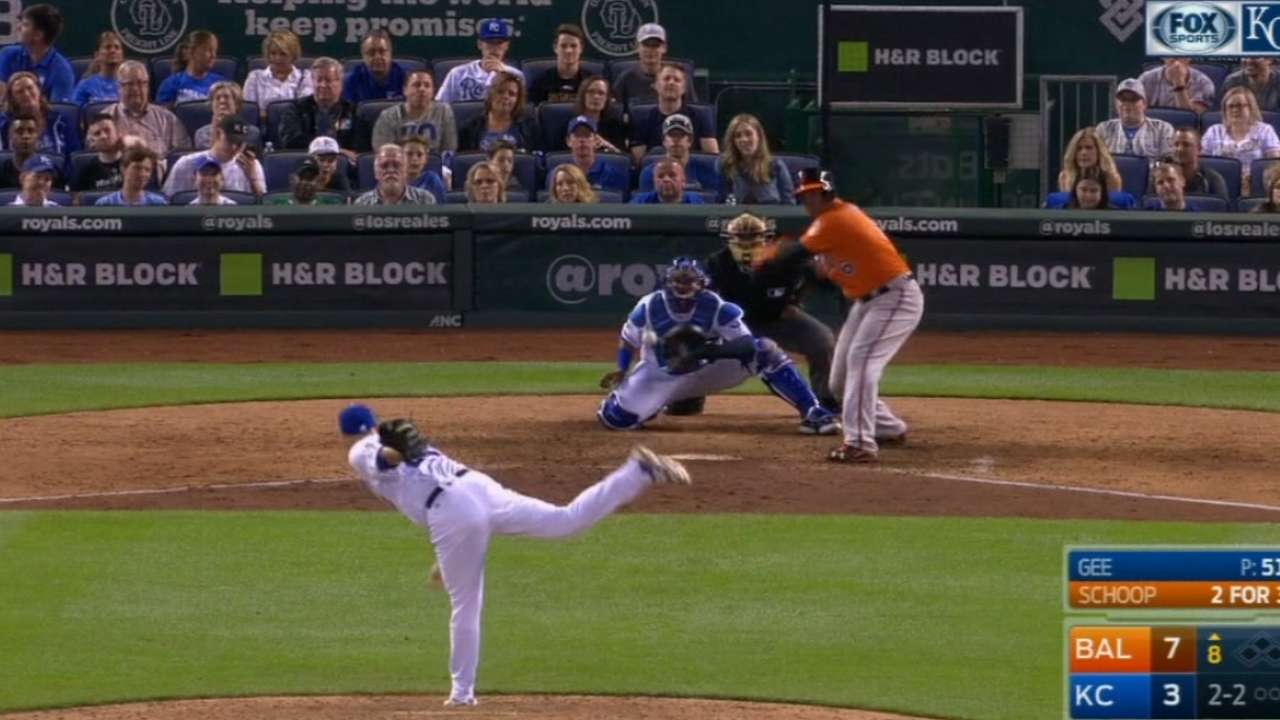 NEW YORK -- Right-hander Dillon Gee will take righty Chris Young's spot in the Royals' rotation for the time being, starting Saturday at home against the Braves, manager Ned Yost said.
And Young, who just revealed he has been battling forearm pain, plans to fly back to Kansas City for an MRI and to be examined by Royals physician Dr. Vincent Key on Wednesday.
Young, who gave up five solo homers in a 6-3 loss to the Yankees on Monday and has a 6.68 ERA, has said his fastball, while having good velocity for him, hasn't had the typical finish.
"We just want to make sure it checks out," Young said of his forearm. "It has been five or six weeks that I have been managing it day to day. It's in the back of the mind it could be affecting the life on the ball.
"It crept in during the end of Spring Training. It hasn't gotten worse, but for me, the ability to finish a pitch is very important."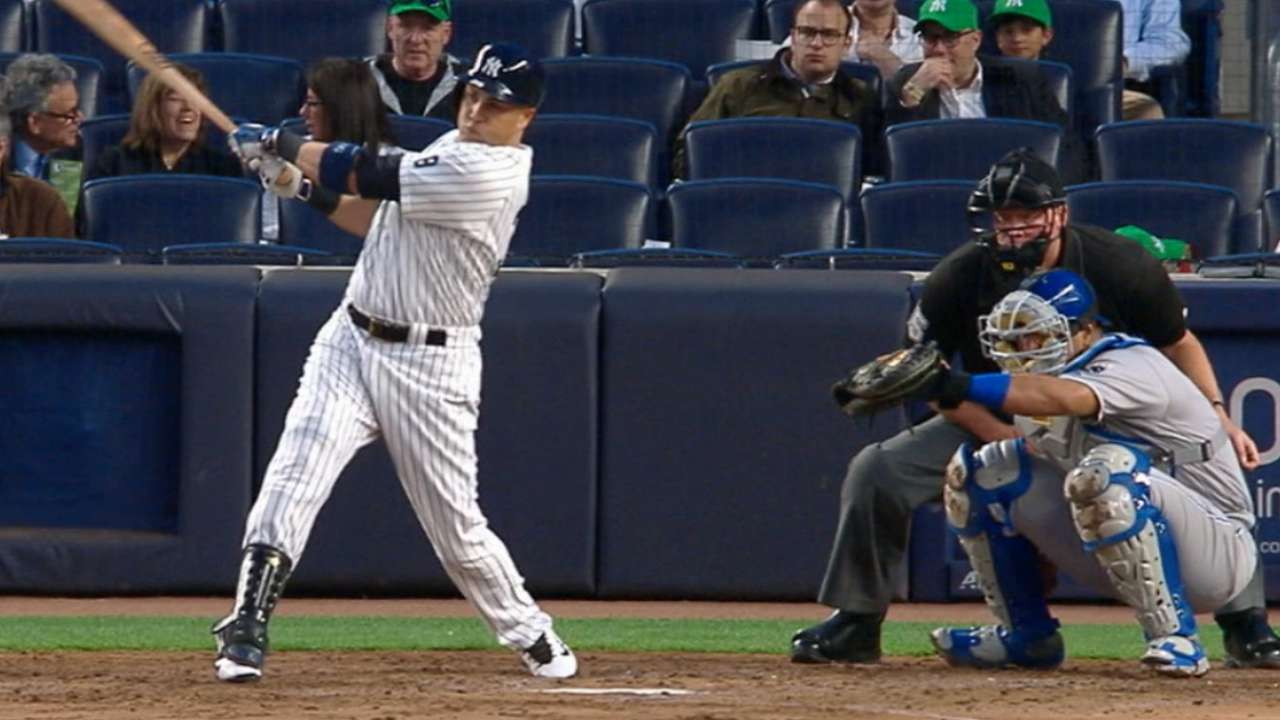 Young doesn't believe, after talking to trainer Nick Kenney, that the issue is anything serious.
"I talked to Nick about it, and it's hard to speculate, but maybe it's inflammation," Young said. "The serious stuff all checks out. But I don't know much about it."
Asked about his level of concern, Yost said, "Nick does not inform me the news unless he's worried about it. And he didn't inform me about this [until now]. It's more for Chris' frame of mind, I hope."
Young said the pain isn't evident while he's loose and actually throwing. The pain comes later.
"I've had to manage it day to day," Young said. "I've had to monitor my weight-room activity, and I've had to change how I take off my shoes, brush my teeth, take off my shirt …"
Yost said his decision to take Young out of the rotation wasn't met with confrontation by Young when they spoke.
"He's a very competitive guy, but he's a team-first guy," Yost said. "Even he said, 'Dillon Gee is pitching better than me right now.'"
Gee, who has a 2.61 ERA, pitched 5 1/3 innings on Monday and gave up just one run. He threw 68 pitches and likely will be stretched out to about 80-85 pitches on Saturday.
"I don't think 15-20 [more] pitches will be much of a jump," Gee said.
Gee isn't viewing his chance at the rotation as a huge personal opportunity.
"I wouldn't say this is what I was waiting for," Gee said. "I just want to do the role the best I can. This just happened to pop up."
Jeffrey Flanagan has covered the Royals since 1991, and for MLB.com since 2015. Follow him on Twitter @FlannyMLB. This story was not subject to the approval of Major League Baseball or its clubs.