Arcia, Hicks could move fantasy needle
Twins, Yanks outfielders have skills to contribute in deep leagues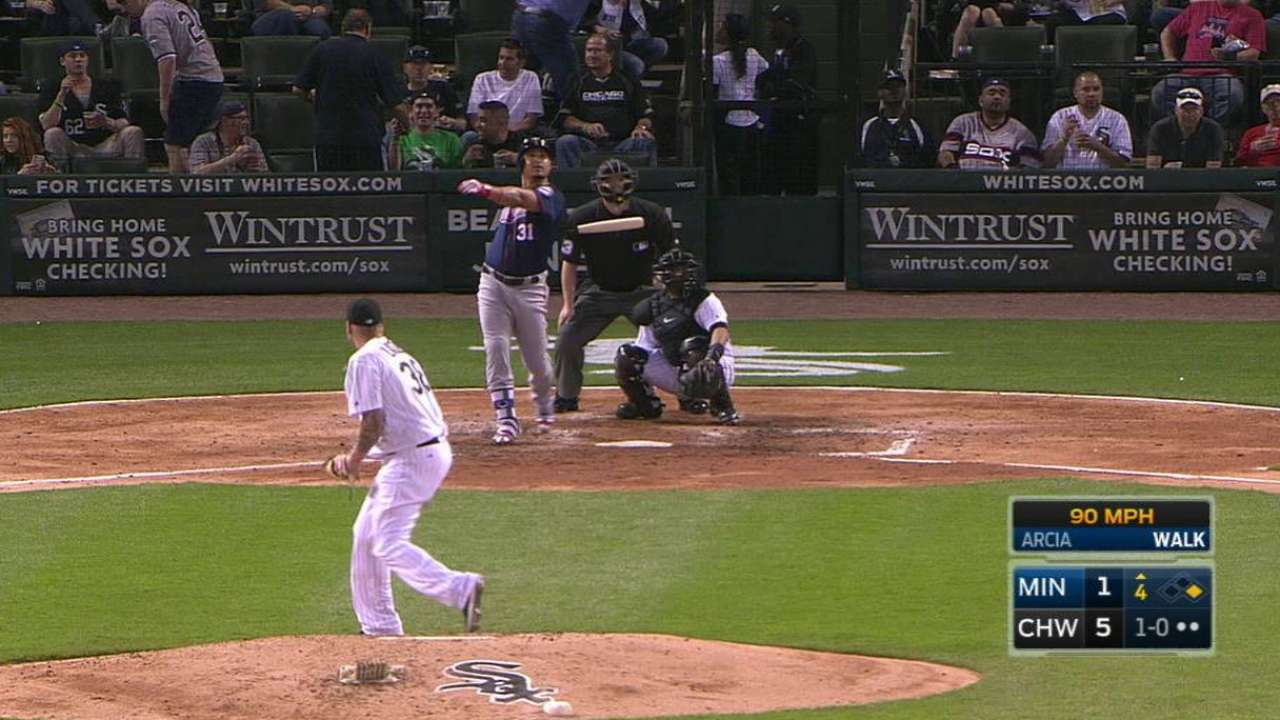 Let's face the facts. This isn't 2012. The next Mike Trout or Bryce Harper isn't sitting on waivers in your fantasy league.
If you play in a deep league -- think AL-only or 15-team mixed formats -- the waiver-wire pickings can be slim. There is hope, though, as the following two men could be available and worth adding today.
Oswaldo Arcia, Twins outfielder: After a disappointing 2015 in both Minnesota and with Triple-A Rochester, Arcia is swinging a hot bat and producing at the level Twins fans envisioned given the promising start to his career. So far, he's cracked four homers in just over 70 plate appearances on his way to a shiny 135 wRC+.
Of course, fantasy owners can look at some obvious data points and scream regression. Arcia owns a .382 BABIP and a 40 percent HR/FB -- both marks will assuredly normalize. And his career-high GB/FB ratio is, on its surface, alarming.
Learn all about advanced stats
But with a little deeper digging, the data shows that his ground-ball rate has remained stable while his fly balls have simply turned into line drives. As for the quality of his contact, Arcia ranks 57th in average fly-ball/line-drive exit velocity among the 287 players with at least 30 balls in play. Is this new batted-ball profile sustainable? Who knows? But if you buy into the narrative that greater selectivity at the plate can often lead to better contact, then perhaps some of it is.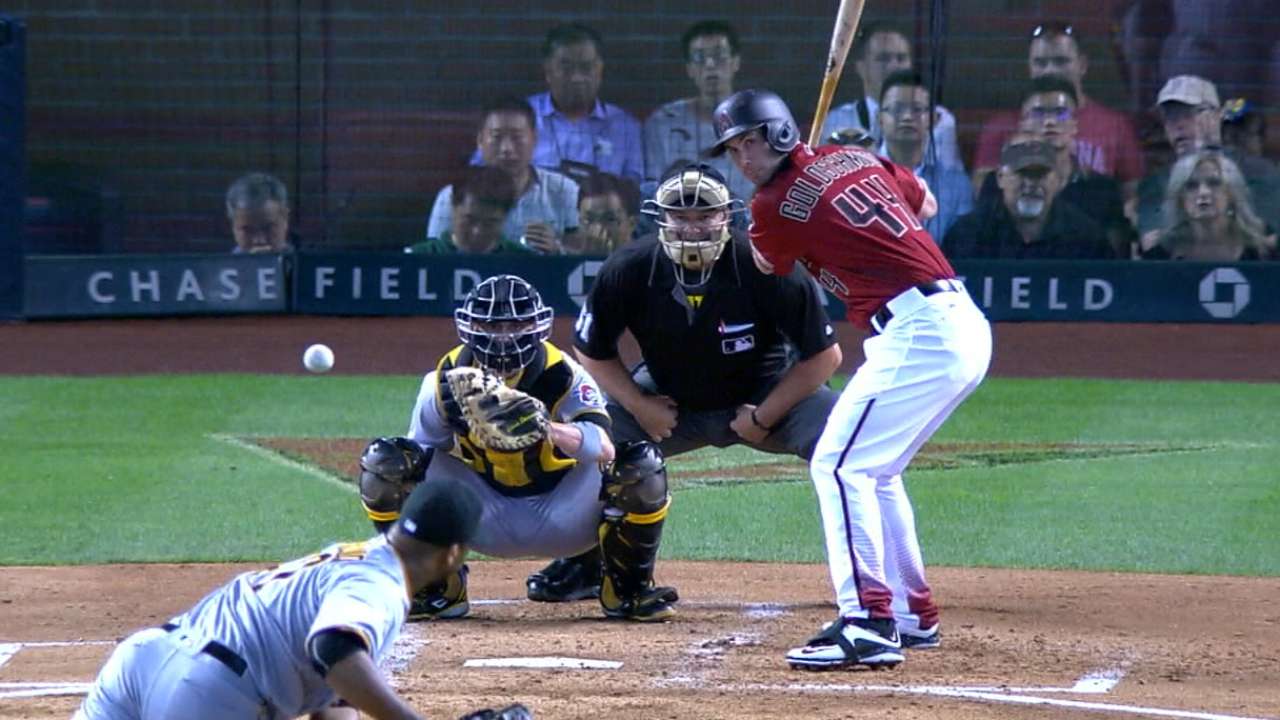 Arcia is chasing pitches outside of the zone a career-low 28.5 percent of the time -- about one point above the league average, but an eight-and-a-half-point drop below his career mark. He's also cut down on his whiff rate and spent more time in favorable counts. This helps to explain his career-best walk rate, making him suddenly very interesting in on-base percentage leagues. Seeing him hit more fly balls would obviously be preferable, as the sustainability of his current power output is slim given his batted-ball profile. Nevertheless, the plate discipline gains and improved contact are a boon to fantasy owners looking for outfield help.
Aaron Hicks, Yankees outfielder: Dae-Ho Lee was almost the second name in this piece, but then Hicks hit another home run. Oh, well. Lee will probably be available to write about for at least another week, and focusing on the guy who actually has a starting job is more helpful. And that guy, for the time being, would be the aforementioned Hicks.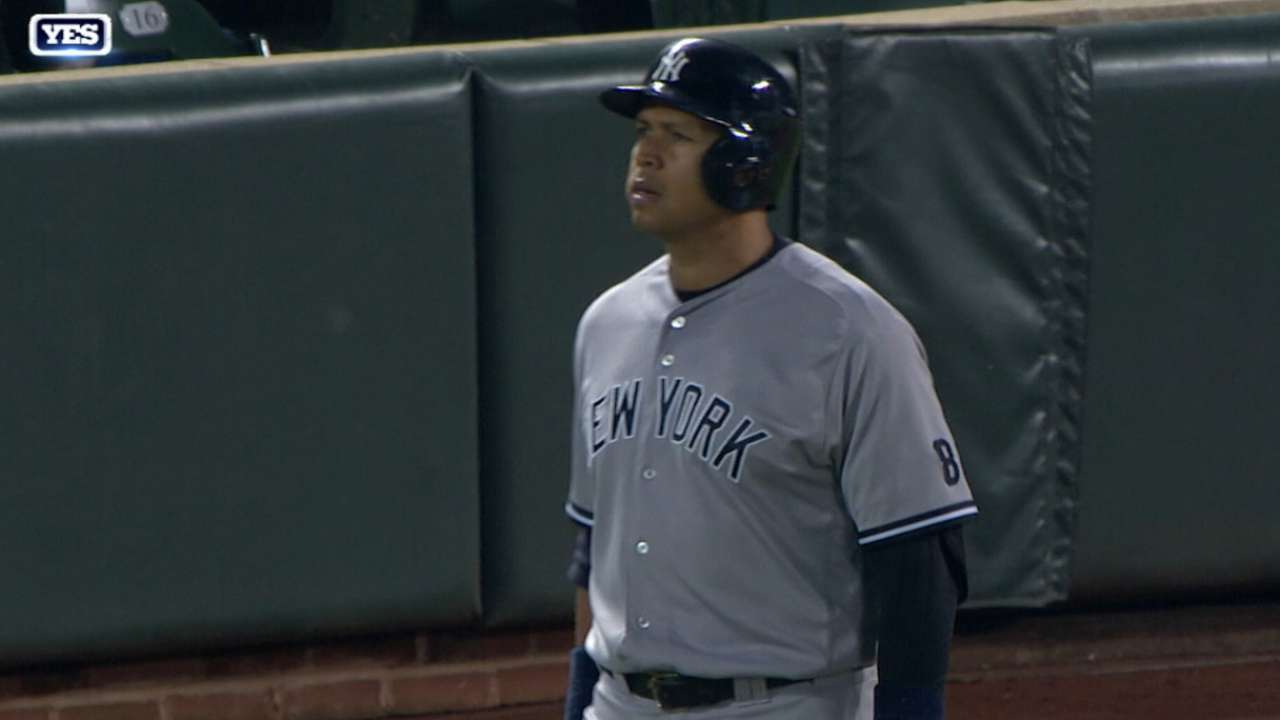 Some have been riding the Hicks train for a while now, as he has the upside to help in standard formats. Yes, he has disappointed with the Yankees thus far, hitting just .067/.125/.067 before Alex Rodriguez landed on the disabled list. But that came over just a handful of starts and piecemeal playing time. Now with A-Rod out, Jacoby Ellsbury dealing with what appears to be a minor hip injury, and Carlos Beltran showing his age, Hicks appears to have a nice window of opportunity. Remember, this is the same guy who combined double-digit homers and steals last year with a plate-discipline profile that placed him in some pretty lofty company.
2015 Season
The biggest knock on Hicks is admittedly a big one -- he can't hit righties. Or rather, he hasn't yet shown the ability to hit them. That question was never going to be answered with Hicks coming off the bench, but he now should get enough playing time for an opinion to be rendered one way or the other. Snatch up this power-speed threat in deep leagues because he won't be available for long if he picks up where he left off last year.
A version of this article also appeared at FanGraphs.com.
Rylan Edwards is a contributor to MLB.com. This story was not subject to the approval of Major League Baseball or its clubs.