Braves place RHP Johnson on DL with right groin strain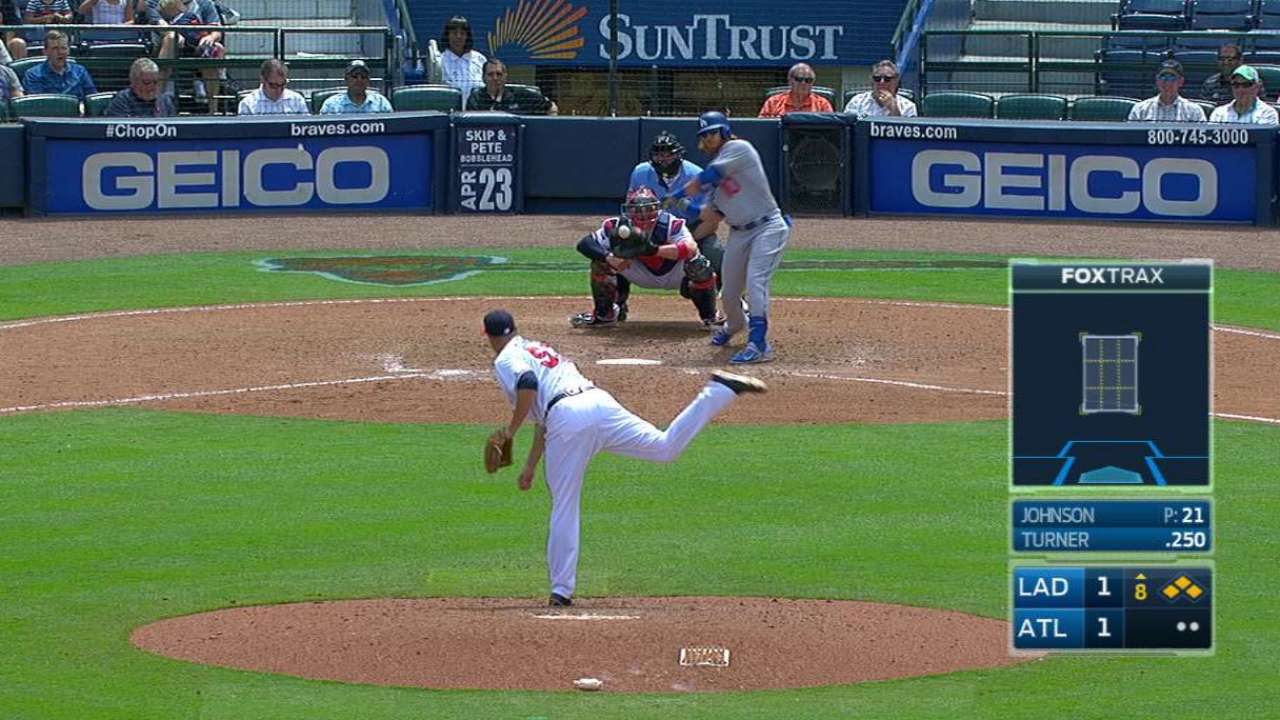 ATLANTA -- After Jim Johnson extended his recent woes by surrendering a decisive two-run homer in Sunday's 11-inning loss to the D-backs, Braves manager Fredi Gonzalez sat with his veteran reliever and assured him that the team would do whatever is necessary to help him round back into form.
Johnson will now have a chance to get himself right as he spends at least the next couple weeks on the 15-day disabled list with a strained right groin. The Braves recalled left-handed reliever Ian Krol from Triple-A Gwinnett to fill Johnson's roster spot ahead of the Braves' series opener vs. the Phillies on Tuesday.
"JJ has been pitching with a little discomfort, nothing [significant]," Gonzalez said. "But you know, when you don't have your legs under you as a pitcher and you're trying to compete at the Major League level, it's not a good combination."
Though Johnson struggled mightily after he was sent to the Dodgers before last year's Trade Deadline, the Braves re-signed him to a one-year, $2.5 million deal in November. The hope was that the former All-Star closer would prove to be as reliable as he was when he produced a 2.25 ERA in the 49 appearances he made before he was traded to Los Angeles.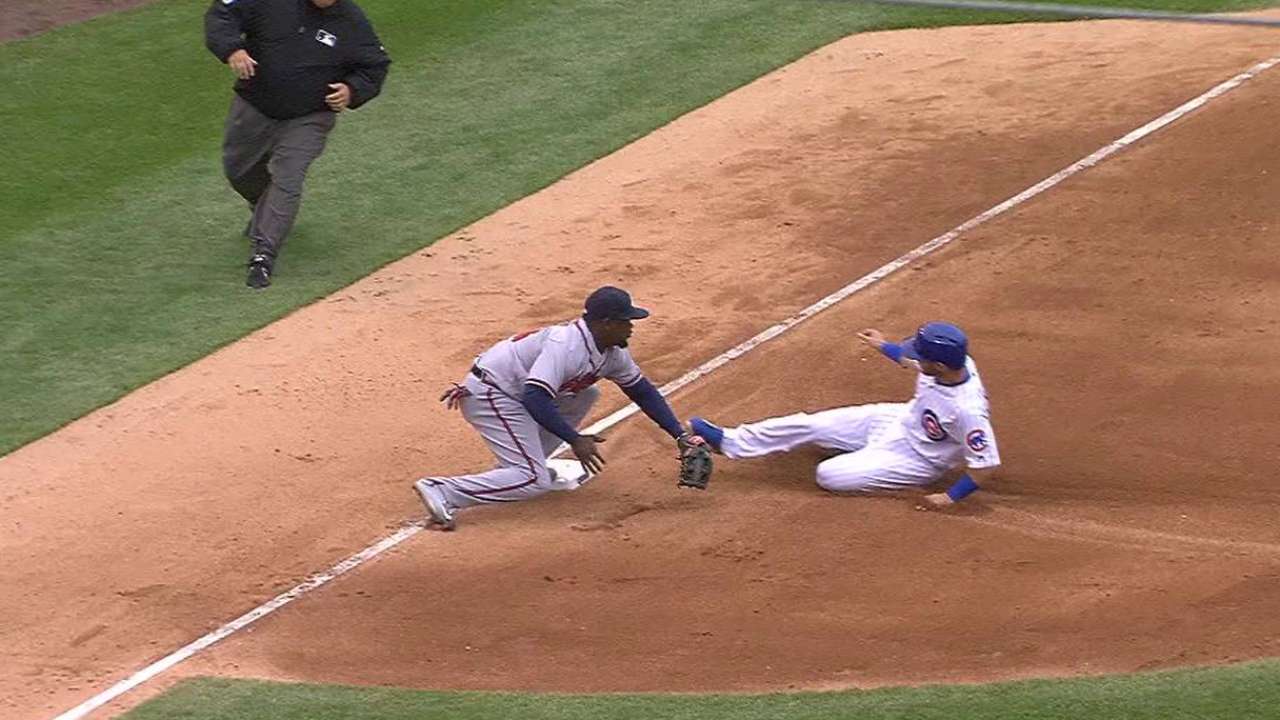 When Johnson did not allow a run in nine of this season's first 11 appearances, it looked like the Braves might have successfully doubled down. But the 32-year-old reliever retired just nine of the 17 batters over his past four appearances, allowing eight earned runs over three innings.
"Our No. 1 goal is for him to be healthy and to pitch like he did at the beginning of the season last year," Gonzalez said while explaining Johnson will spend a significant portion of the next two weeks rehabbing and refining his mechanics at the club's Spring Training complex in Lake Buena Vista, Fla.
Krol was projected to be one of Atlanta's primary left-handed relievers until he struggled throughout Spring Training. The 25-year-old southpaw produced a 4.38 ERA in 12 appearances with Gwinnett this year, but he limited left-handed hitters to three hits in 22 at-bats. He surrendered seven hits and issued six walks in 31 plate appearances against right-handed hitters.
With this addition, the Braves are now carrying three left-handed relievers -- Krol, Hunter Cervenka and Eric O'Flaherty. Cervenka has established himself as a dependable option as he has limited left-handed hitters to one hit in 20 at-bats and worked 9 1/3 scoreless innings since being promoted from Gwinnett.
Mark Bowman has covered the Braves for MLB.com since 2001. This story was not subject to the approval of Major League Baseball or its clubs.