Manaea latest A's starter to struggle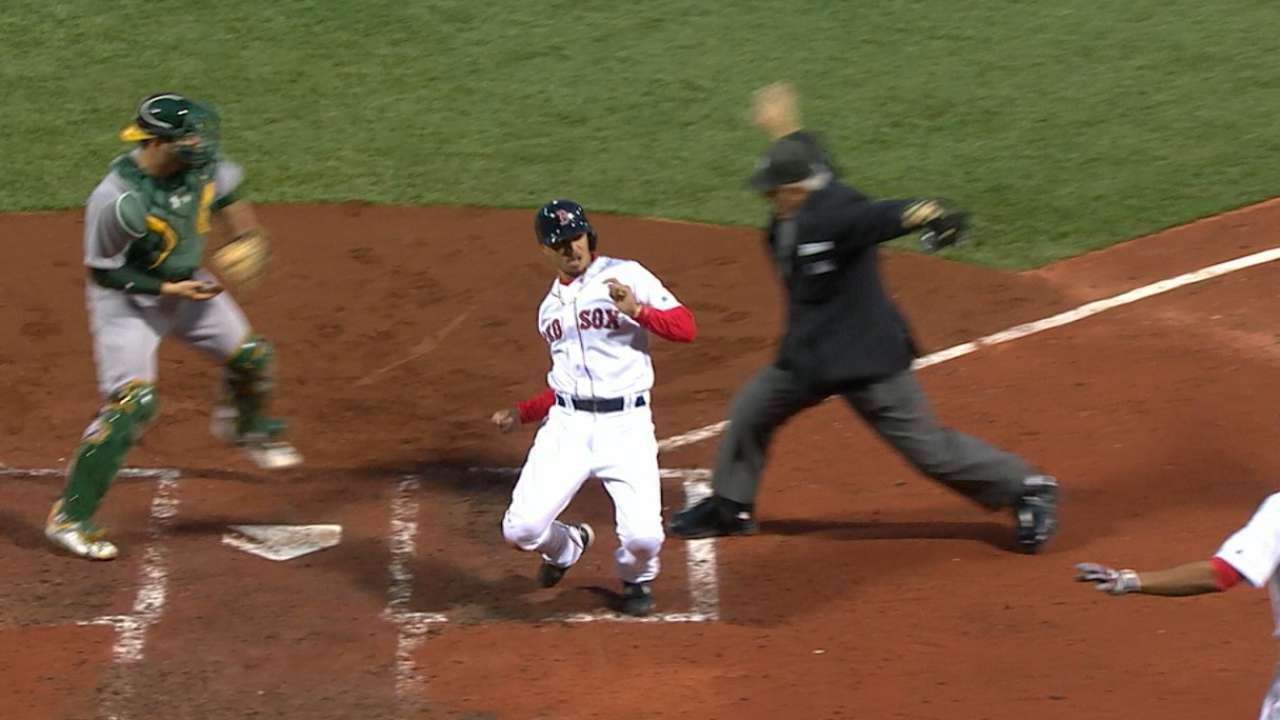 BOSTON -- Things went from bad to worse in a hurry for the A's on Tuesday night at Fenway Park. Their fourth consecutive loss was another doozy, brought on by a repeat poor performance by an Oakland starter.
Sean Manaea was knocked around for eight runs and 10 hits in just 2 2/3 innings in a 13-5 drubbing. On Monday night, Sonny Gray was tagged for seven runs over 3 2/3 frames in a 14-7 loss to Boston.
Manaea was on the mound for merely minutes before Red Sox leadoff man Mookie Betts connected for a home run. Hanley Ramirez also took the left-handed rookie deep in the inning, firing a first-pitch, two-run scorcher to left-center field for a quick three-run lead that would expand to eight by the time Manaea departed.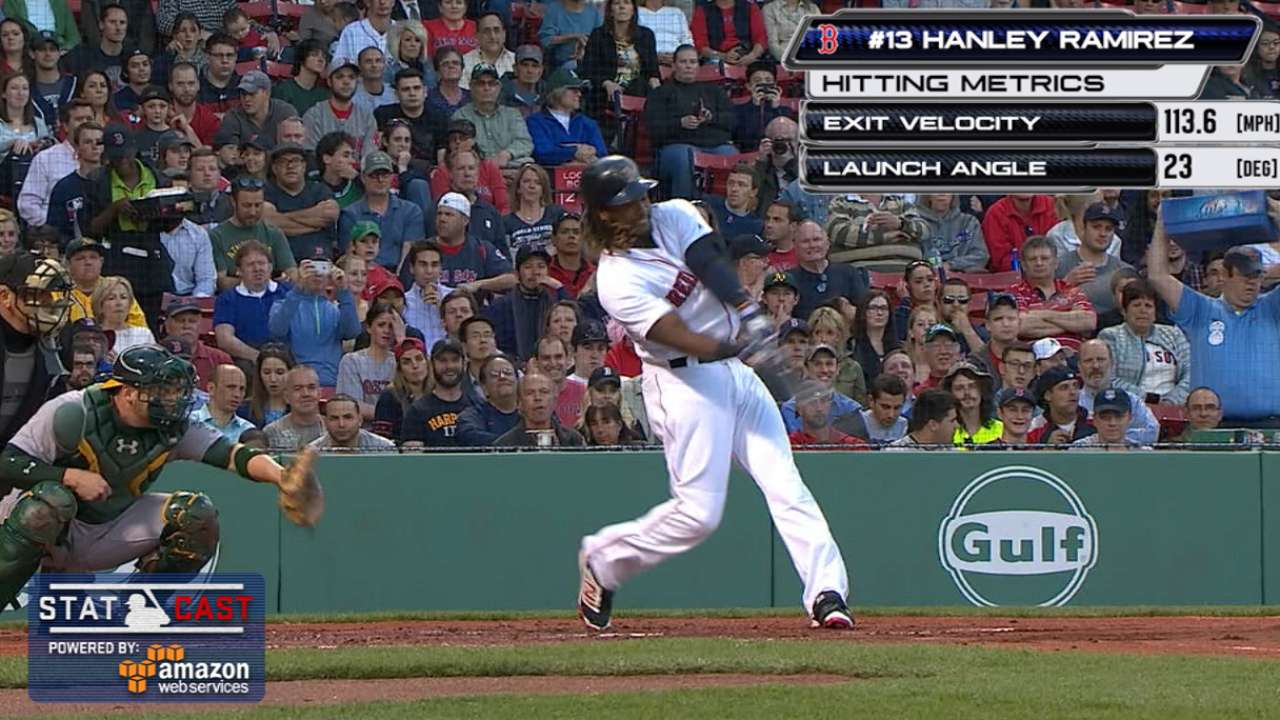 "I was just leaving the ball out over the middle, and they were taking advantage of it," Manaea said. "I felt like I was maybe getting inside, but looking back on it, I was pretty much throwing right down the middle. It's frustrating, because I know I'm a lot better than this."
The A's, who have dropped eight of nine and 13 of 17, have seen their starters yield 76 earned runs in their last 83 innings for a dismal 8.24 ERA over that 17-game stretch, and they'll look to lefty Erik Surkamp -- he of a 5.59 ERA in four April starts -- to stop the bleeding Wednesday.
Thursday's off-day seemingly can't come quick enough for this club, which has allowed at least 11 runs in three straight games for the first time since Aug. 9-11, 2000, spoiling a rather encouraging offensive performance in that span, as the A's have plated 15 runs in those games.
"It's unbelievable. The talent that we have in this rotation, and to see them struggle the way they are, I feel for them, because they all work hard, put in the time and the effort," catcher Stephen Vogt said. "Obviously I think we've got the arms to turn it around. This is definitely a difficult stretch, and our opponents that we've faced haven't been the kindest either. We've faced some really good lineups."
"That's been a concern," A's manager Bob Melvin said. "We feel like we have quality starters. We're just going through a tough stretch. For the most part, it's everybody. It's not one guy that's taxing the bullpen. It's the group, and when you hit stretches like that, like we have, you're going to have guys not available on certain days, and you're going to be using some of your plus-guys in games you don't want to. At some point in time we're going to have to turn this thing around, and starters are going to have to go deep into games."
The A's got a combined four innings from just-promoted relievers Daniel Coulombe and Andrew Triggs on Tuesday, but they also had to put a well-rested Ryan Madson on the mound in the eighth inning of an eight-run game, with most other options unavailable.
Boston's five-run third inning mirrored Monday's four-run sixth; Manaea surrendered five consecutive hits before recording the first out of the frame, and Travis Shaw's ensuing double marked the end for him.
Manaea, the A's highly touted pitching prospect reeled in last summer in the Ben Zobrist trade, has an 11.37 ERA after his first three big league starts, with each of the first two resulting in four runs in five innings.
"He's had innings where he's pitched really well, but they got to him in a hurry today," Melvin said. "He'll continue to work. He's got good stuff."
Jane Lee has covered the A's for MLB.com since 2010. This story was not subject to the approval of Major League Baseball or its clubs.