MLB.com Columnist
Phil Rogers
Maddon's Cubs built like 1995 Tribe
Even beyond Rizzo and Bryant, lineup is one to be feared by opposing pitchers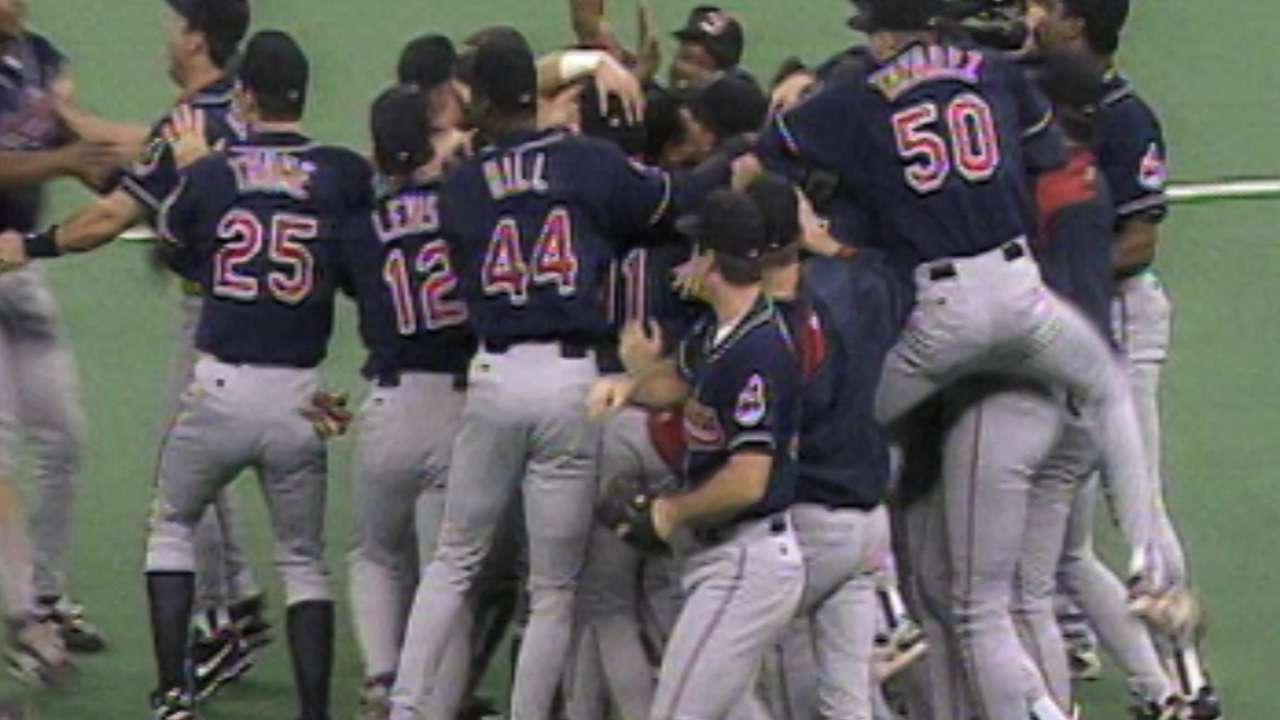 CHICAGO -- One thing about Joe Maddon: The man thinks big.
The other day, Maddon was asked about the possibility that Anthony Rizzo and Kris Bryant could develop into the same kind of middle-of-the-order combination as Manny Ramirez and David Ortiz. And instead of calling, he raised.
• Cast your Esurance All-Star ballot for Rizzo, Bryant and other #ASGWorthy players
Maddon said that when he looks at what his Cubs are growing into, he sees a devastating lineup that wears out pitching staffs over the course of nine innings, a series or a season. He sees the John Hart-Mike Hargrove Indians of the 1990s -- a collection of hitters who arrived in the Major Leagues at about the same time and then stayed together for an extended run of success.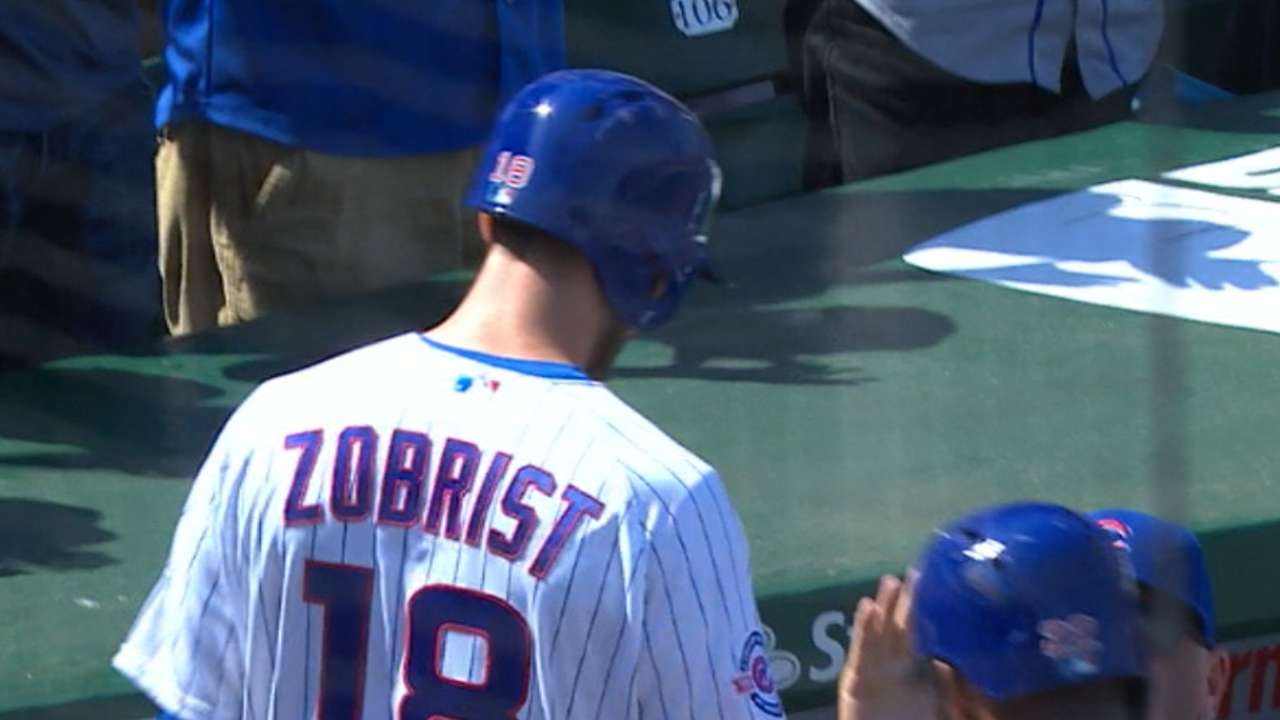 "I have a lot of respect for the Manny-Ortiz combo,'' Maddon said. "I saw that up close. [But] that whole Cleveland gig in the '90s was really strong, too. That whole group they signed, [Carlos] Baerga, [Sandy] Alomar [Jr.], [Omar] Vizquel, [Albert] Belle, [Jim] Thome … wow, that was pretty firm. You'd like to be able to eventually grow something like that yourself.''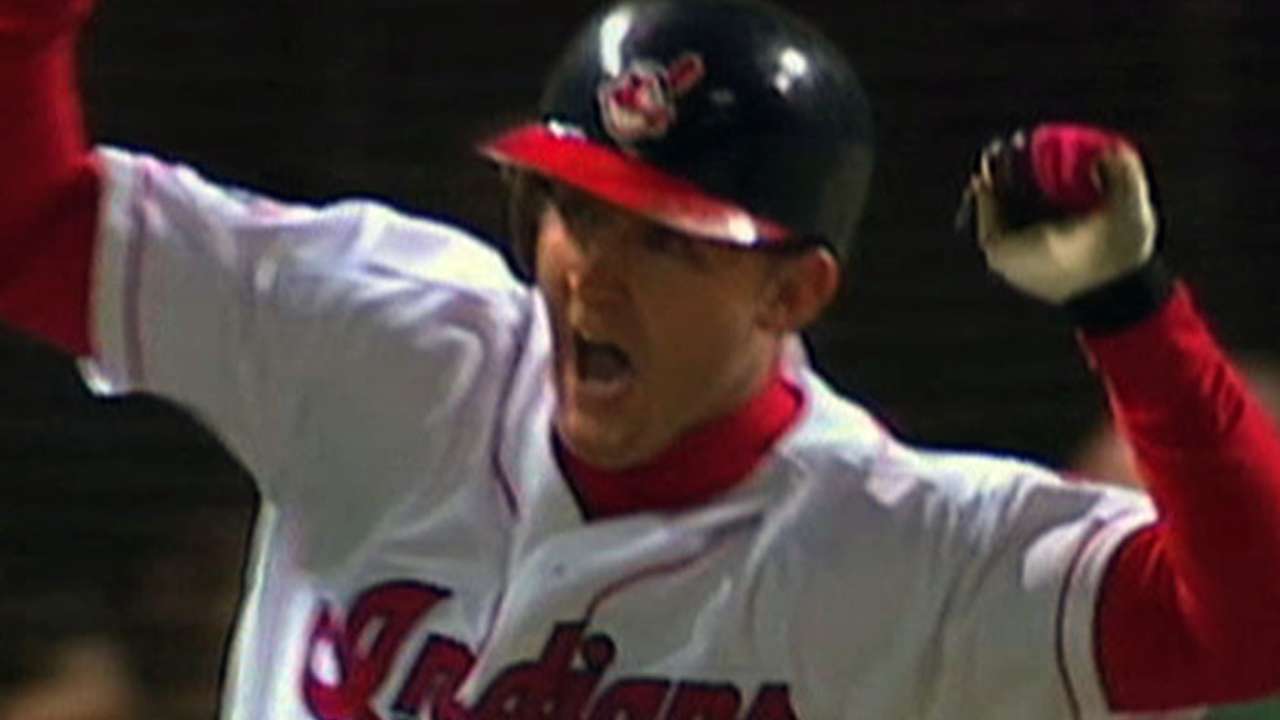 Don't look now, but Theo Epstein and his staff have pretty much taken care of that.
The Cubs are leading the National League in scoring, on-base percentage and walks while standing fifth in slugging (a ranking that is likely to improve if good weather ever arrives alongside Lake Michigan). Also significant is that the Cubs' hitters are 13th in strikeouts. They don't do anything to make life easy on opposing pitchers.
That's exactly like the Tribe in the years it had Kenny Lofton in the leadoff spot, followed by the likes of Thome, Belle, Ramirez, Vizquel, Alomar and Baerga. There were some changes in the later years -- Baerga was traded to the Mets for Jeff Kent in '96, and Belle left as a free agent after '96. And short-timers like Eddie Murray, Julio Franco, David Justice and Paul Sorrento played big roles when they were on the roster.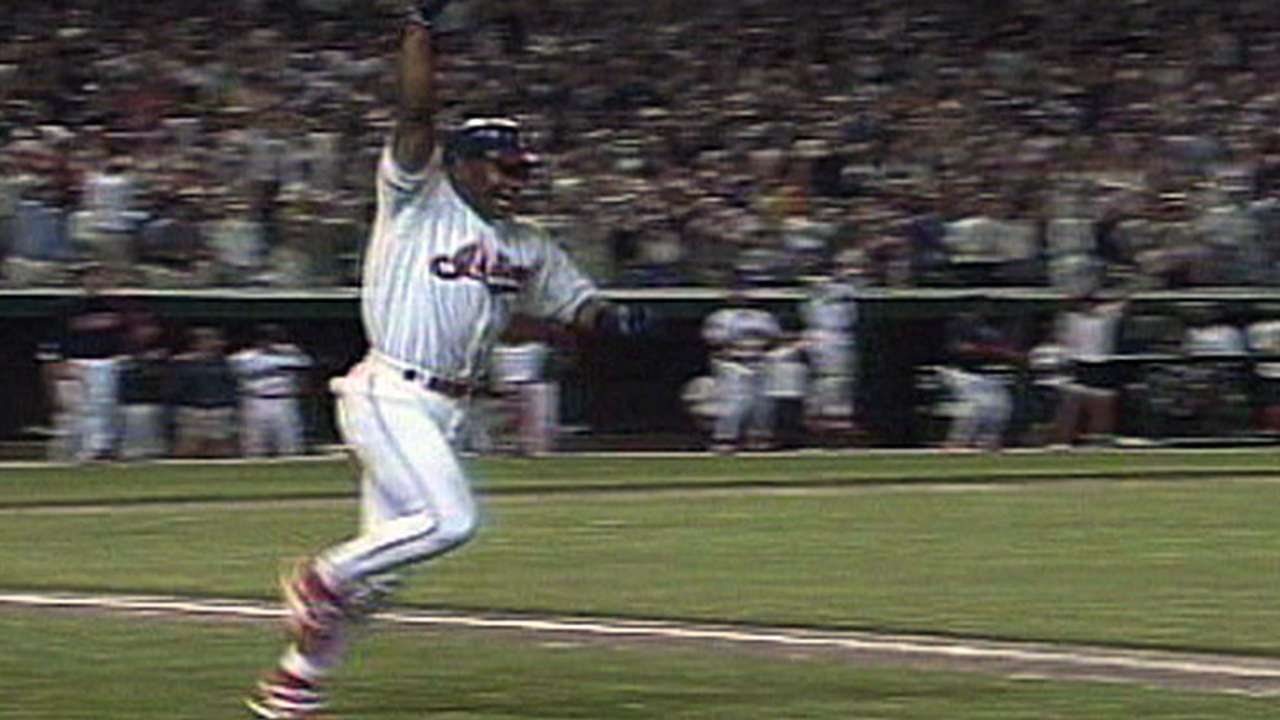 But these Indians who produced a .595 winning percentage in 1994-99 were largely about Thome, Ramirez, Lofton, Vizquel and Alomar. They were consistently at or near the top of the American League stats in runs, on-base percentage and slugging percentage while near the bottom in strikeouts.
That's what these Cubs are doing.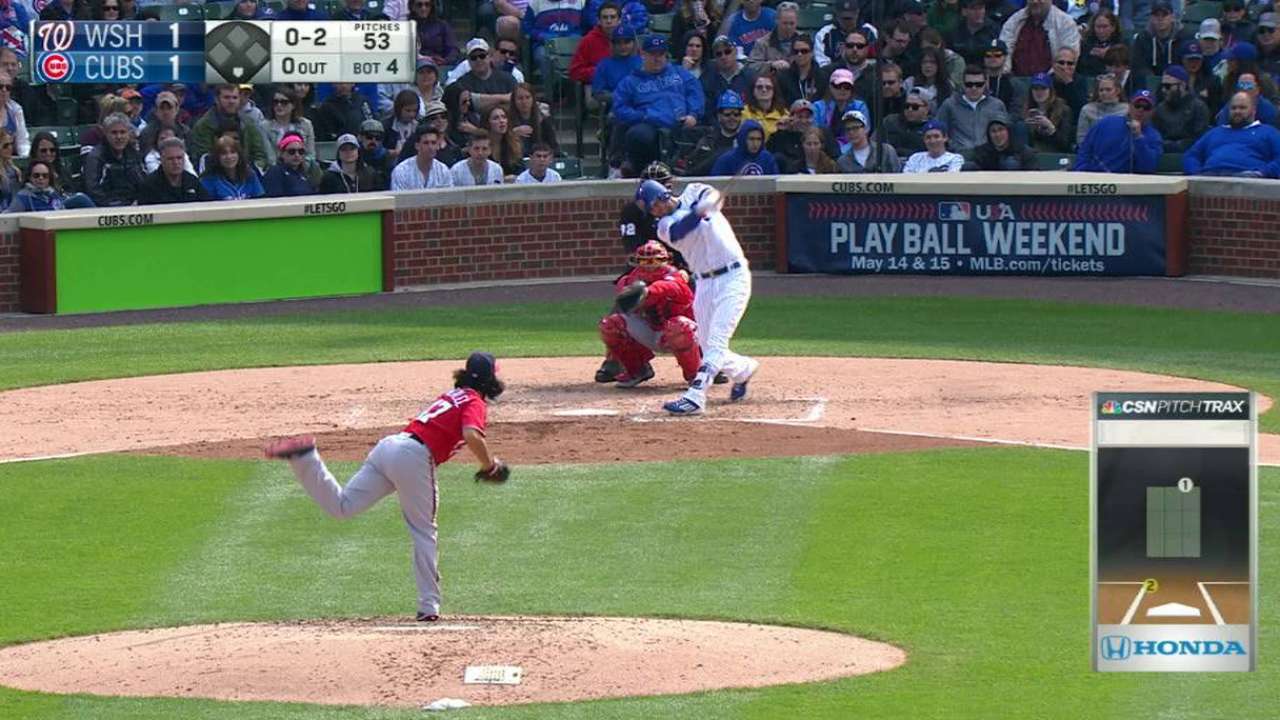 None of these comparisons are perfect, but consider the similarity in core players …
Thome/Rizzo: This one's sort of obvious, right? Big left-handed hitters, they each made their mark as a run producer and quiet leader who teammates gravitate around. Rizzo takes his walks like Thome would, keeping the line moving. Thome started out at third base, but he moved to first in 1997.
Ramirez/Bryant: Two right-handed hitters blessed with bat speed and an understanding of how to use it. It's only a slight reach to project Bryant to have Manny's career -- he's a better fielder than Ramirez, who was second in AL Rookie of the Year Award voting in 1994 and served as the primary right fielder through Cleveland's run.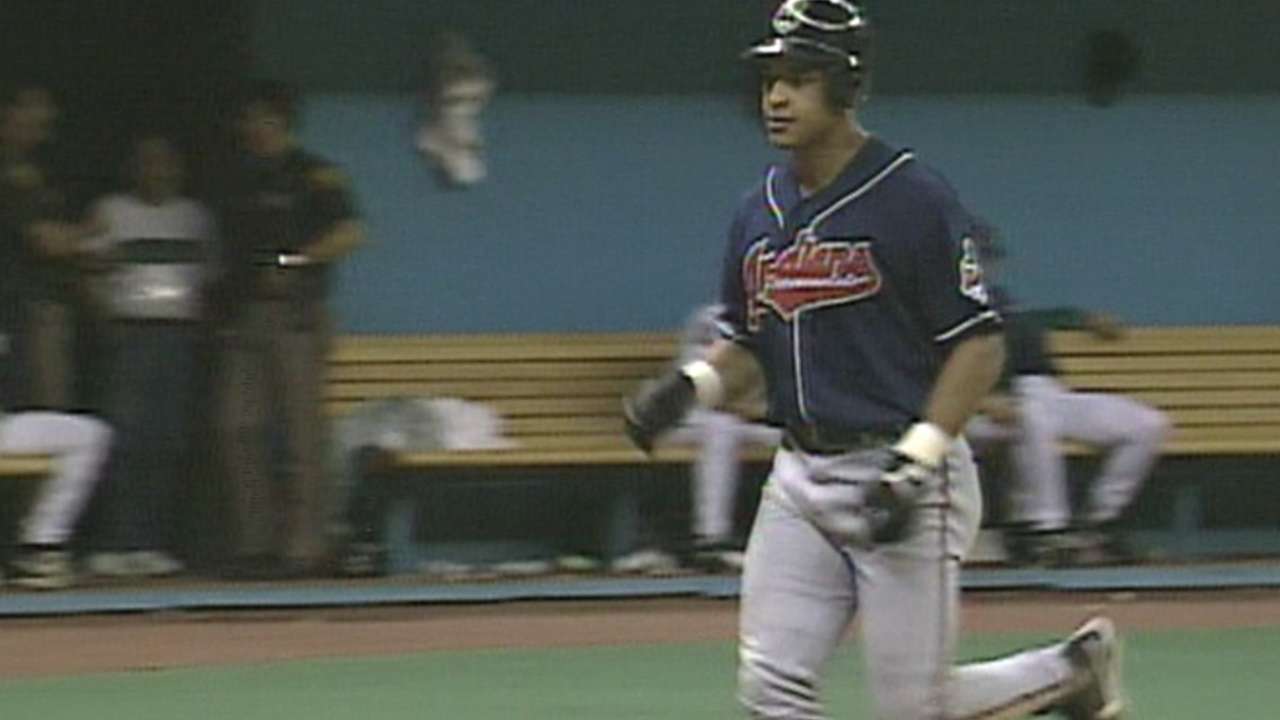 Belle/Kyle Schwarber: Admittedly, the sample size on Schwarber is small, as he had played only 71 regular-season games before requiring major knee surgery in early April. But Schwarber has shown he can hit the ball extremely hard, like Belle. Neither guy is nimble in the outfield. And like Belle, Schwarber can lay off borderline pitches until he gets one he likes.
Lofton/Dexter Fowler: Gifted basketball players before choosing a baseball track, these two are tenacious leadoff men and center fielders. Lofton, an All-Star every year from 1994-99, was at the top of his game early in his career. Fowler is a late-bloomer who continues to raise his skills as he approaches 1,000 games played. He's been a force at the top of the order in his two seasons playing for Maddon.
Baerga/Ben Zobrist: The Indians went 100-44 in the strike-shortened 1994 season, with their second baseman hitting third. Maddon opened the year with Zobrist in that spot, but he's done his best work hitting fifth or sixth. Like Fowler, Zobrist has really learned how to use his abilities. Baerga made his biggest impact early in his career.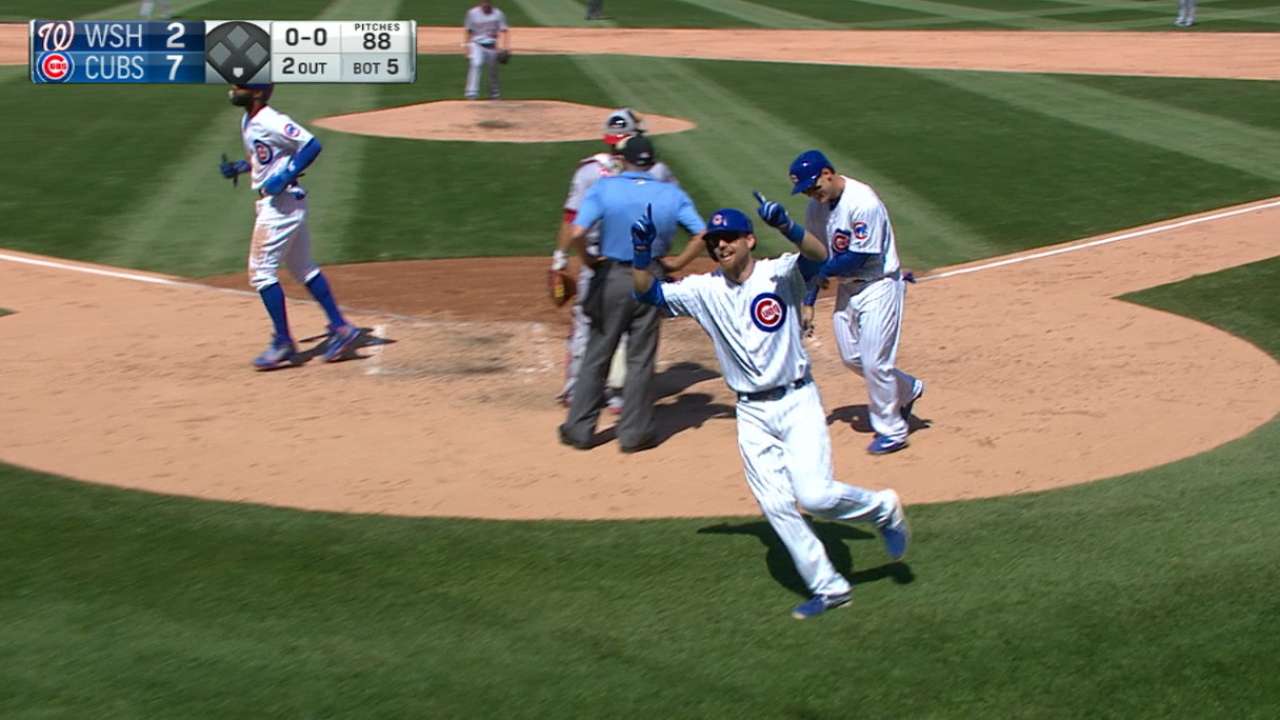 Vizquel/Addison Russell: It's tough to project Russell matching Vizquel's 11 Gold Glove awards, given this era of talented shortstops, but he's got some of the same first-step quickness and sure hands. Russell is as tough of an out as Vizquel was, and he could develop the power to hit 20-plus home runs. Like Vizquel, he plays with strong fundamentals, not what Maddon refers to as "chrome.''
The most important parallel between the Tribe of the mid- and late-90s and the Cubs is that both teams were built to last.
When Epstein signed Rizzo to a long-term contract (seven guaranteed years with two club options that could take it through 2021), he was offering him financial security. Hart similarly locked up many of Cleveland's key players (Alomar, Thome, Lofton, Ramirez, Vizquel, Baerga and pitcher Charles Nagy) early in their Major League careers.
The Cubs have Jason Heyward, Rizzo, Bryant, Russell and Schwarber under control through 2021. That security will make it easier for Epstein to focus on the contract situation of his ace, Jake Arrieta, who is eligible for free agency after 2017.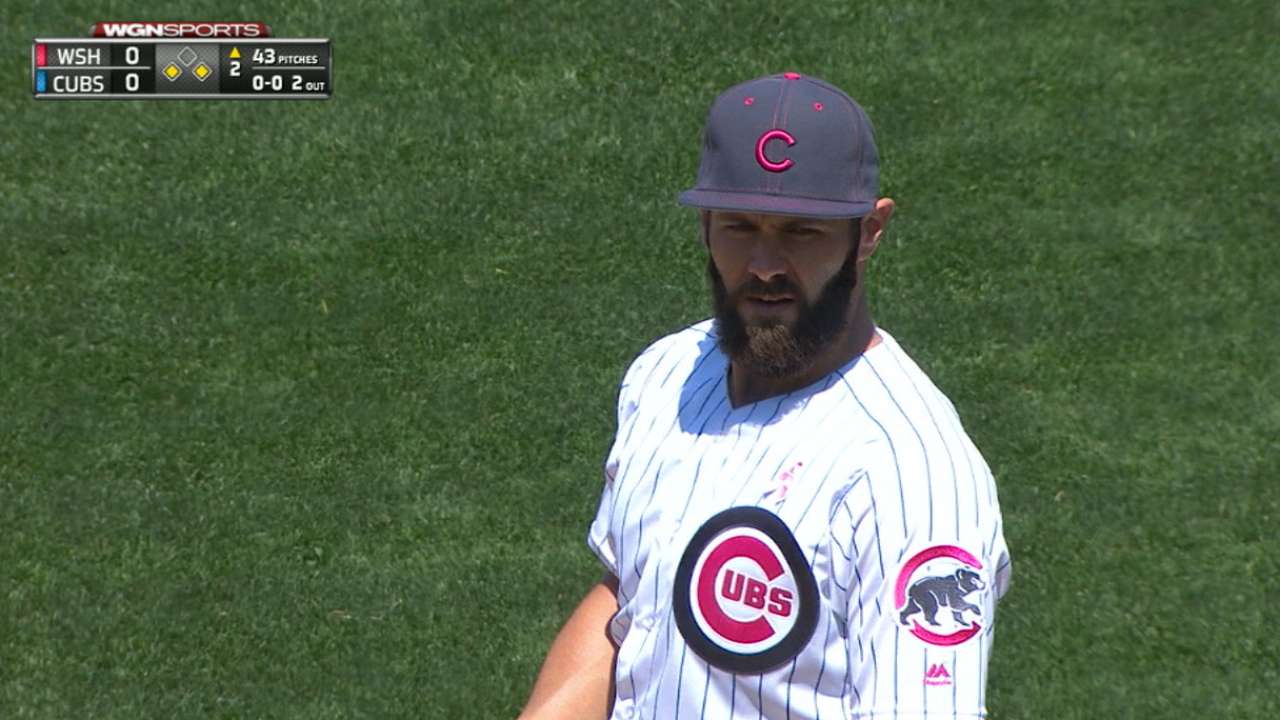 From Maddon's perspective, the best thing about the 24-6 start is it is only a taste of what he believes is coming as the Cubs mature.
"Don't forget, Addison is 22, KB is 24 [and] Rizzo is the old man at 26,'' Maddon said. "These guys are going to keep getting better with good health. They're learning their craft. …These guys are good now, but with more experience, I do anticipate even more refinement. I think there are a lot of edges being created.''
And -- like the Indians when they reached the World Series in 1995 -- no end in sight.
Phil Rogers is a columnist for MLB.com. This story was not subject to the approval of Major League Baseball or its clubs.