DiMaggio ends 0-for-7 skid in Yankees loss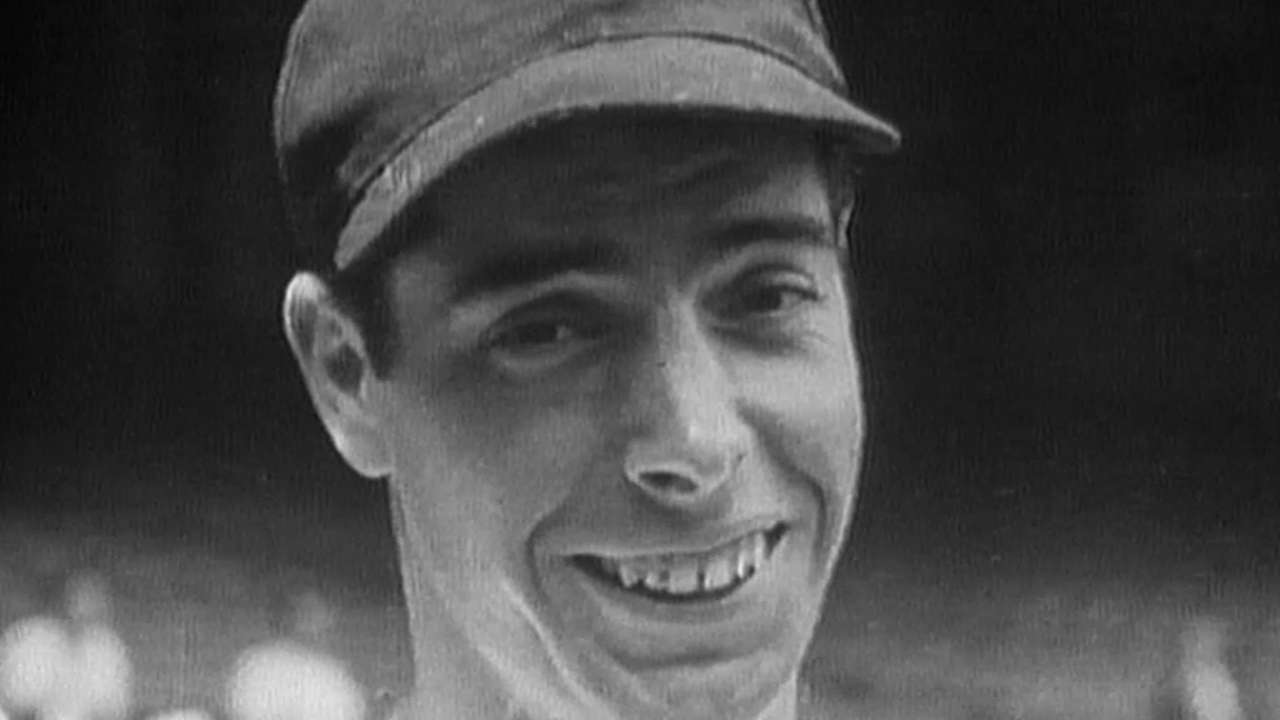 NEW YORK, May 15, 1941 -- It might not be time for the Yankees to panic, but things have to change, and it would be preferable if they do so in a hurry.
The Yankees lost to the Chicago White Sox, 13 to 1, in front of a light crowd of 9,040 persons at Yankee Stadium on Thursday afternoon. There was not much about which to be pleased for the local nine, a recent trend that is causing some concern in the Bronx.
With the loss, which arrived in a tidy two hours and 10 minutes thanks to the mound mastery of White Sox pitcher Eddie Smith, the home team has now lost five consecutive games and nine of its last 11 to fall to 14-15.
It's the first time they've had a losing record since being 1-2. They are 6 1/2 games out of first place and couldn't have seemed more lethargic while letting Smith baffle them through all nine innings.
• Joe DiMaggio's run to 56: Rewriting the record
The Yankees were already down, 2-0, before they even came to bat. New York's starter, Tiny Bonham, was roughed up in the top of the first inning, with hits by the first two Chicago batters, Bill Knickerbocker and Luke Appling, setting up the deuce.
New York got its only run in the bottom of that frame on a run-scoring single by Joe DiMaggio, who came into the game mired in something of a slump at the plate. The center fielder, who was hitless in his previous seven at-bats, lined a single to left that scored Phil Rizzuto from second base.
That brief moment of hope was squashed by a relentless White Sox attack. Chicago scored one run in the third courtesy of a Joe Kuhel home run, added another in the fourth on a Knickerbocker single, saw Taffy Wright homer in the fifth to make it 5-1, and then pushed the lead to 9-1 with a four-run seventh. The lead grew to 11-1 on a Knickerbocker two-run homer in the eighth and 13-1 in the ninth.
The Yankees contributed to the mess with two errors and will hope for a win Friday to get back to even and start all over again.
On May 15, 1941, Joe DiMaggio began his legendary 56-game hitting streak. In celebration of the 75th anniversary of that seemingly unbreakable record, we'll be doing a day-by-day account of the momentous feat.
Doug Miller is a reporter for MLB.com. Follow him on Twitter @DougMillerMLB. This story was not subject to the approval of Major League Baseball or its clubs.