deGrom back at site of NLDS triumph on MLB.TV
Pujols reunites with the Cardinals; Tanaka takes on defending champs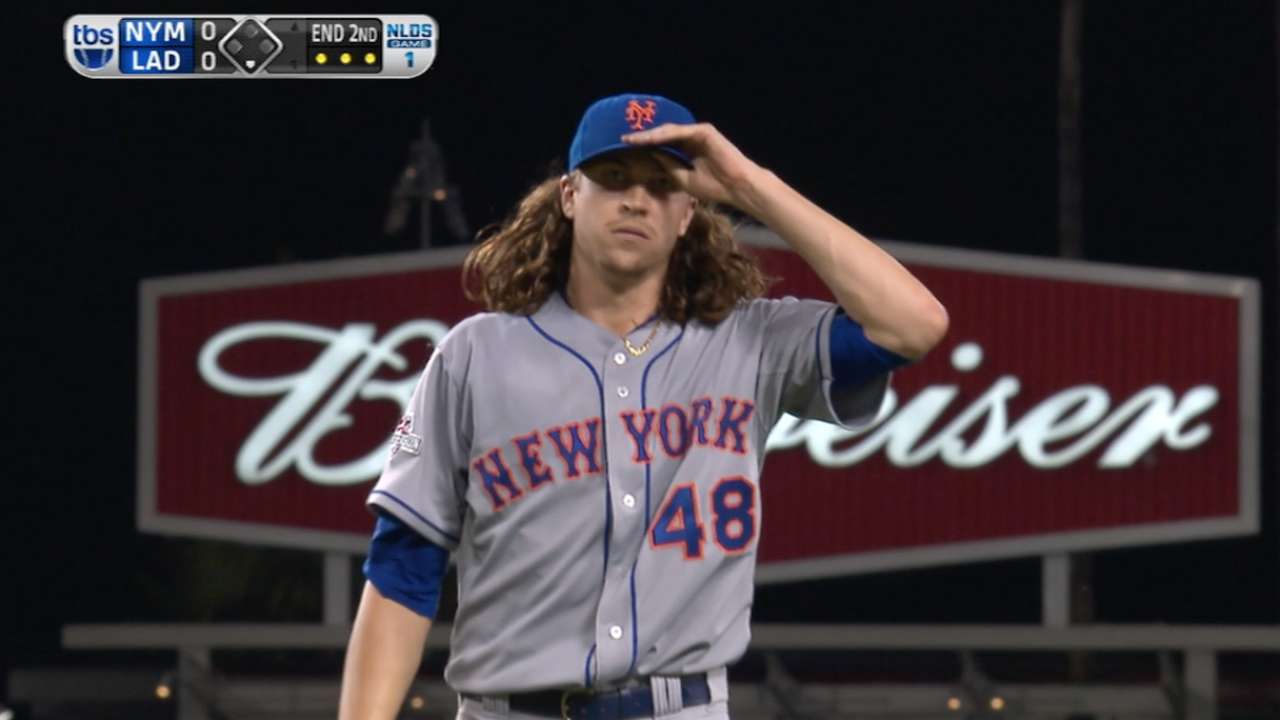 The last two times Jacob deGrom pitched at Dodger Stadium, he outdueled both Clayton Kershaw and Zack Greinke, winning Games 1 and 5 in last season's National League Division Series.
deGrom returns to the site of his first career playoff appearances today when his Mets take the field against the Dodgers. deGrom's start is just one of many highlights in a full 15-game slate available for streaming live on MLB.TV.
MLB.TV Premium returns with the same features as last year, but at $109.99, it is a full 20 bucks cheaper than the 2015 cost. This package has the best value and provides access to more than 400 devices and a free subscription to the MLB.com At Bat Premium app (a $19.99 value). It offers the best picture quality ever -- a new 60 frames per second -- for supported devices. Monthly signups for MLB.TV Premium are now underway as well for $24.99.
The new MLB.TV Single Team package is also now available as an $84.99 yearly subscription. You can watch a single team's live out-of-market games in full HD.
Here's what to watch for throughout the day (all times in ET):
deGrom seeks to recreate October magic: NYM@LAD, 10:10 p.m.
While he was dominant pitching at Dodger Stadium in the postseason, deGrom has never beat the Dodgers at their home ballpark in the regular season. In three starts, he's is 0-2 with a 3.66 ERA at Chavez Ravine. The right-hander is coming off his first loss of the year. He allowed eight hits and three earned runs to the Padres in a season-low five innings. For the Dodgers, Alex Wood gets the start. He gave up three home runs his last time out, a loss to the Rays in Tampa Bay on Wednesday. He's been far more effective at home, however, posting a 1.29 ERA in Los Angeles compared with an 8.05 mark on the road.
Stat that matters: deGrom hasn't fared well against righties so far this season. Opposing right-handed batters are hitting .351 (13-for-37) against him and account for four of the five extra-base hits he's allowed.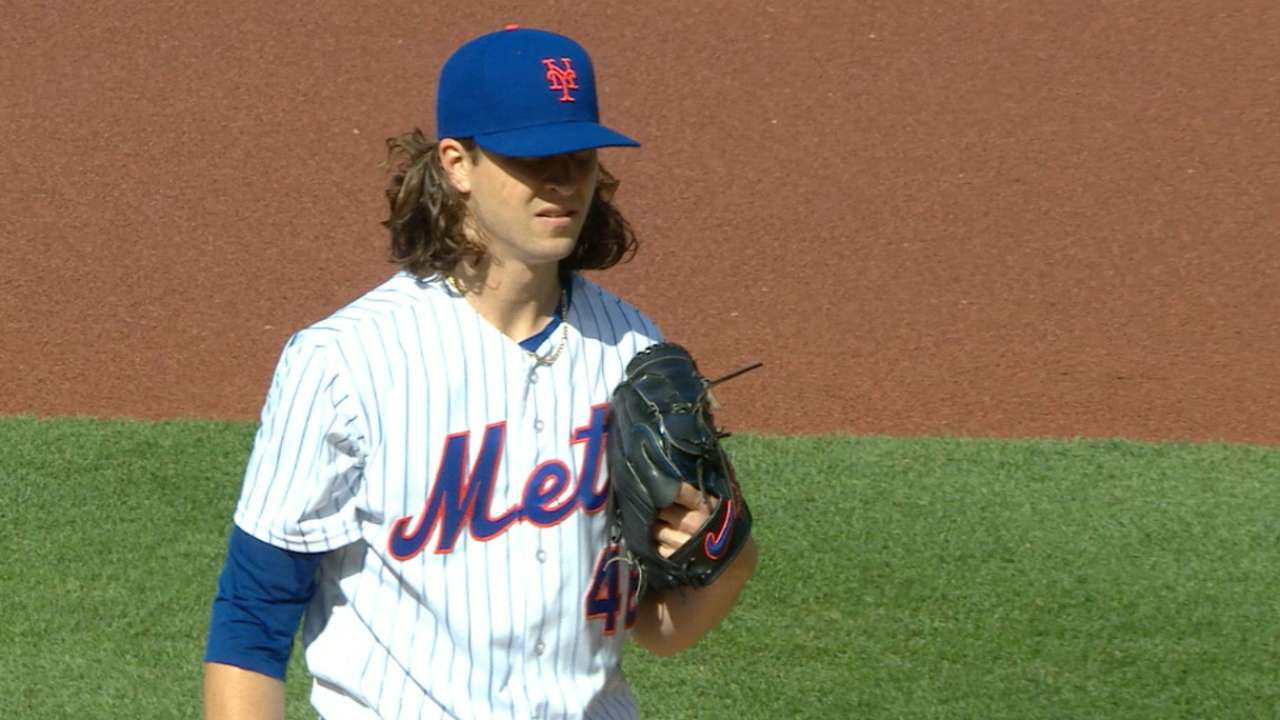 Tanaka takes the hill: KC@NYY, 7:05 p.m.
Masahiro Tanaka tossed eight scoreless innings against the Orioles on Thursday, but still came away with a no decision as his Yankees fell, 1-0, in extras. Tanaka has been stellar as New York's ace this season, limiting his opponents to two earned runs or fewer in all six of his starts. Even with his 2.29 ERA, Tanaka still has just one win to show for it. His 2.50 run-support average was tied for the fifth lowest in the AL entering Monday.
"Obviously, we're not at our best right now," Tanaka said through an interpreter. "I think my job is to go out there and try to put up zeros. I'm just trying to do what I can control."
Opposite Tanaka in today's contest will be Kansas City's Kris Medlen, looking to rebound from one of the worst starts of his career. He lasted just two innings vs. the Nationals, allowing a career-high nine runs (six earned) on six hits.
Stat that matters: Tanaka is relying heavily on his off-speed pitches this year, continuing to evolve his game due a partially torn ulnar collateral ligament. His fastball usage is down to 3.9 percent from 19.4 percent in 2015 and 25.1 percent in '14. He's primarily going to his splitter (37.7 percent).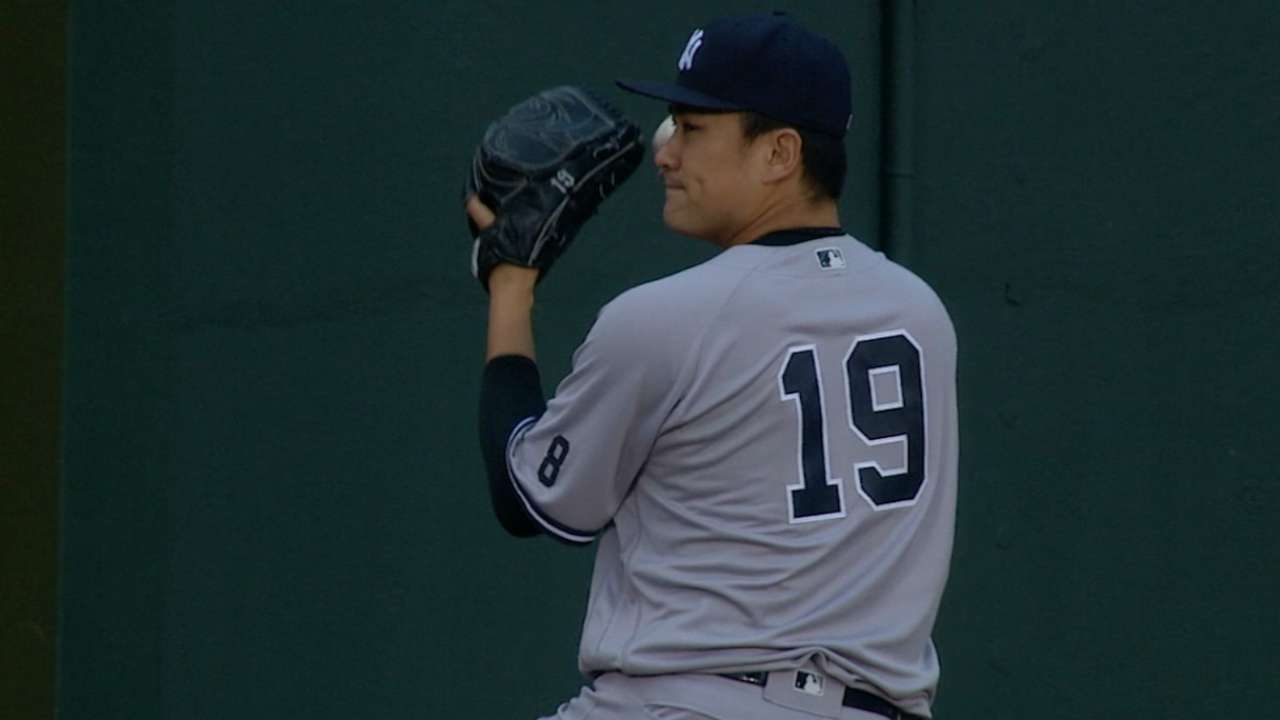 Cardinals fly west to take on Pujols, Angels: STL@LAA, 10:05 p.m.
For the second time since joining the Angels prior to the '12 season, Albert Pujols will face the Cardinals, the organization where he spent the first 11 years of his career. Pujols reunited with the Cardinals once before in a three-game set from July 2-4, '13, batting just 1-for-11 with a run scored during the series.
Angels southpaw Hector Santiago will be on the mound, making his seventh start of the year. Santiago has been a steady presence in a rotation ravaged by injuries. The Angels have come away with a win in five of his six starts this season. Mike Leake goes for St. Louis. The right-hander has yet to settle in with the Cardinals, allowing four or more runs in each of his six starts.
Stat that matters: The Cardinals remain the only team Pujols does not have a home run against. If he homers in this series, he'll be one of seven active players to record a home run against all 30 Major League clubs.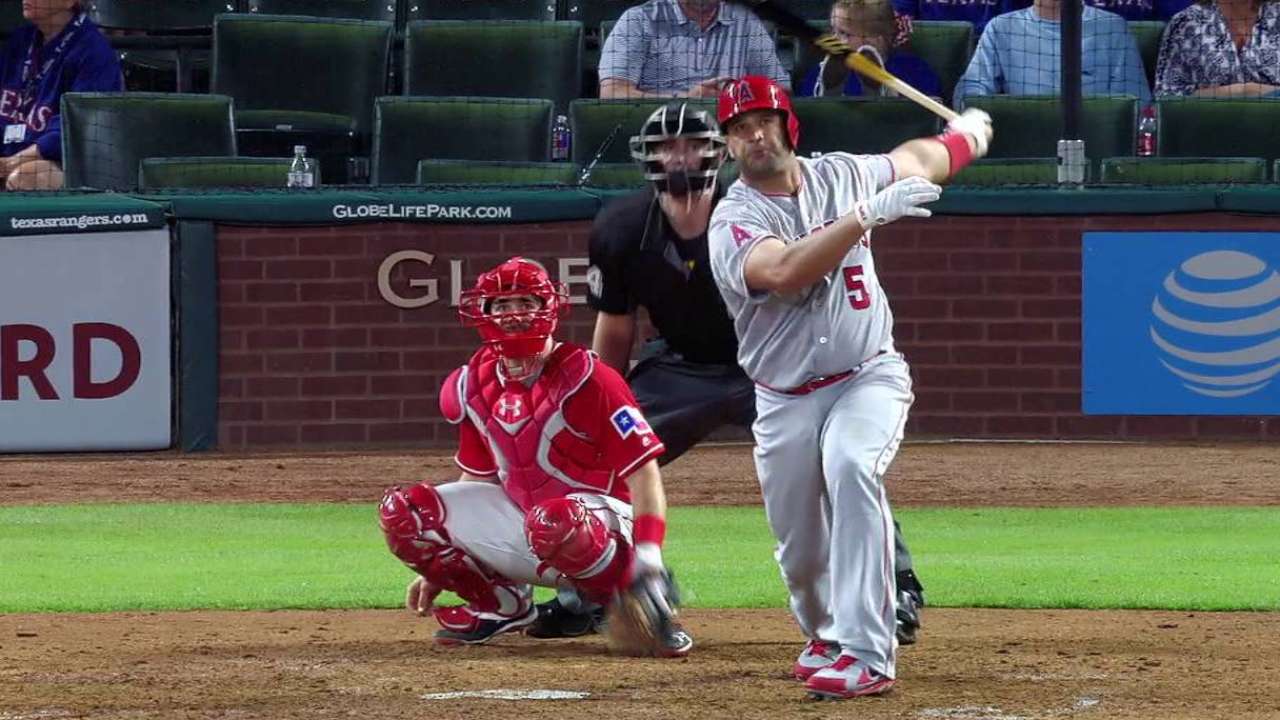 Ross looks to keep rolling: DET@WSH, 7:05 p.m.
Joe Ross will take the mound when the Nationals host the Tigers today. Ross has been one of many bright spots for the Nationals this season. He's yet to allow more than two earned runs in a start. If not for a missed start earlier in the season, Ross would qualify among the leaders the National League with a 1.23 ERA.
"He works the strike zone," Nationals manager Dusty Baker said. "Good sinker, good slider. This guy's going to be good for a long time."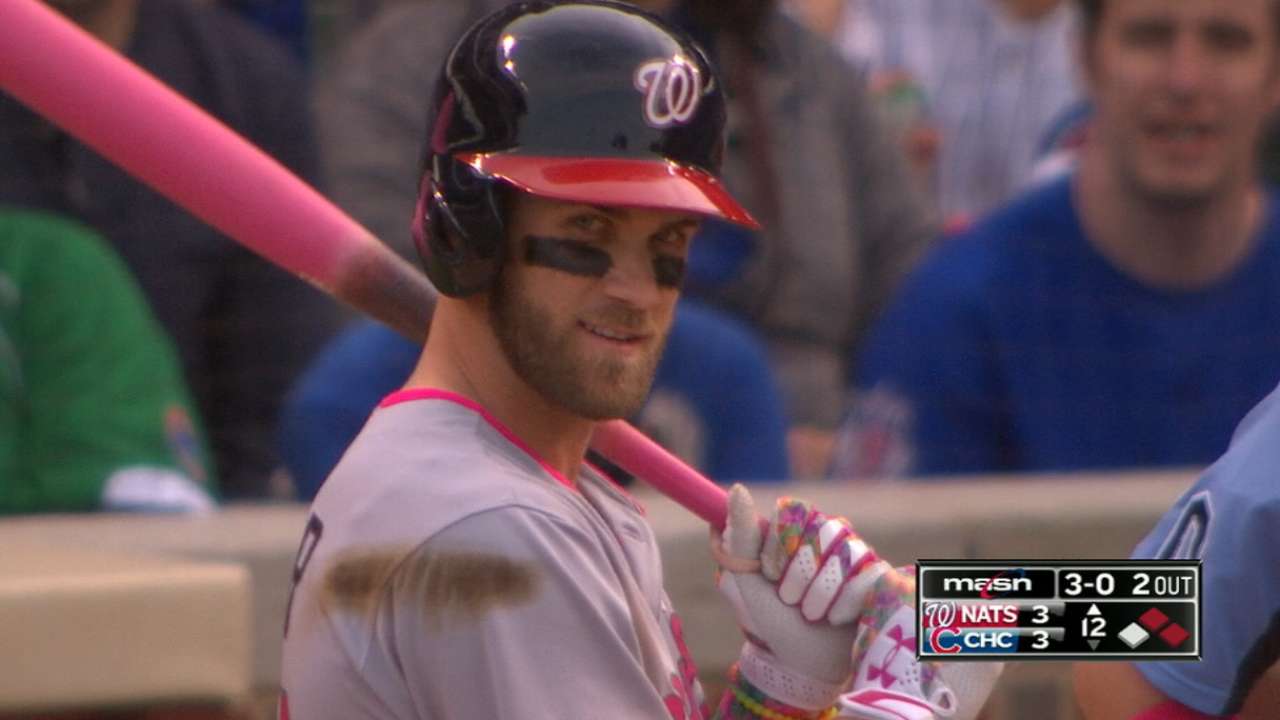 The Tigers will counter with top prospect Michael Fulmer, making his third big league start. Both of his first two outings were also road contests. After limiting to the Twins to two runs in five innings in his Major League debut, Fulmer was tagged for five runs in as many innings vs. the Indians on Thursday.
Stat that matters: Right-handed batters have just one well-hit ball in play through 49 at-bats vs. Ross this season. That ranks first among all qualified pitchers.
MLB.TV Premium subscribers get the Mosaic View -- split screen or quad, available on PC or Mac only. That always comes in handy, especially when scoreboard-watching looms. MLB.TV Premium and MLB.TV Single Team subscribers both enjoy HD and both will get real-time highlights and player stats automatically loaded moments after they occur (only for the game you are watching with MLB.TV Single Team, and for all games with MLB.TV Premium).
Chad Thornburg is a reporter for MLB.com. This story was not subject to the approval of Major League Baseball or its clubs.