Matz picks up torch for offensive-minded Mets rotation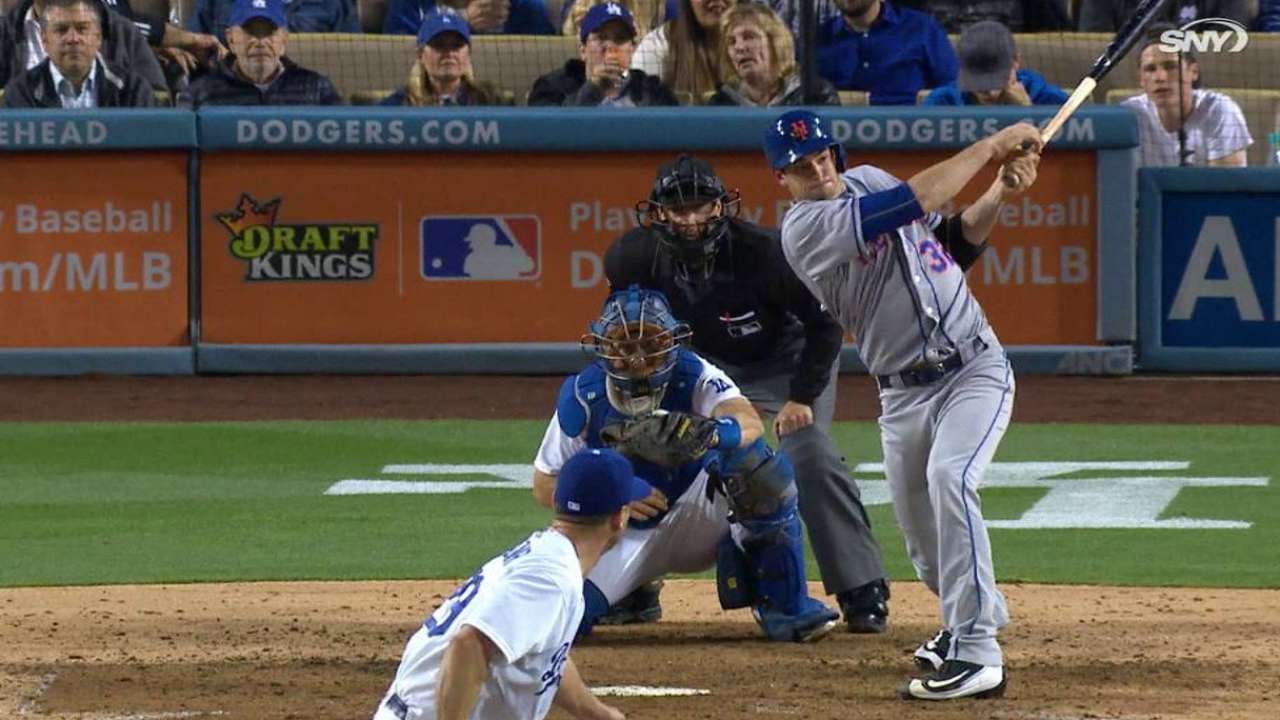 LOS ANGELES -- Like those on every National League team, Mets pitchers harbor a friendly rivalry regarding their hitting. When Bartolo Colon famously homered Saturday in San Diego, Jacob deGrom called it "the greatest thing I've ever seen." After Matt Harvey doubled high off the center-field wall one day later, Colon quipped that he needed to rededicate himself in the weight room.
Unsaid was the fact that, in his young career, rookie Steven Matz is already among the most accomplished hitters of the bunch. Matz's RBI double in the sixth inning on Monday night not only extended the Mets' lead in a 4-2 win over the Dodgers, but also gave him six hits and six RBIs in 12 career starts. Mets starting pitchers have knocked in four runs this season, sixth-most in the NL, and they've scored five times.
Much of that production has come over the past three days, during which Mets pitchers are 4-for-9 with a single, two doubles and Colon's home run.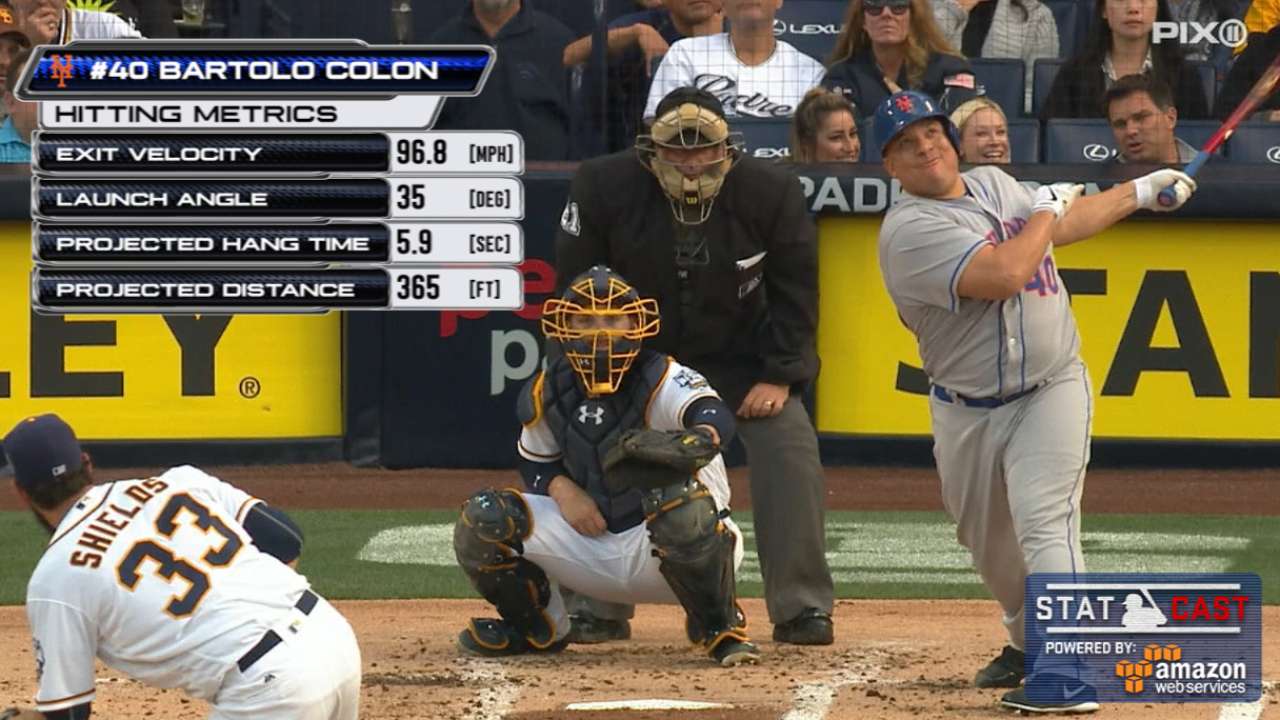 "I think we all take pride in it," said Matz, who also delivered six innings of two-run ball to improve to 5-0 with a 1.09 ERA over his last five starts. "We enjoy it. We enjoy working on it. After a few ugly swings I had earlier, I was happy to get that one."
The Mets were already leading, 3-2, when Matz came to the plate with two men on base and two outs in the seventh. Gearing up for a fastball, Matz adjusted when Dodgers starter Scott Kazmir offered him a 76-mph changeup, which the right-handed hitter clubbed into left field for an RBI double.
This sort of thing is nothing new for Matz, who finished 3-for-3 with four RBIs in his Major League debut last June. Nor is it anything new for the Mets, who work almost daily on their technique with assistant hitting coach Pat Roessler. Colon, in particular, credits much of his transformation to Roessler. Matz takes pointers, too. Harvey might have the most power of the bunch, while deGrom, a high school shortstop, may be the best pure hitter.
"We'll take numerous cuts in the cage, and it shows," pitcher Logan Verrett said of a staff that ranked third in baseball with a .163 average and .388 OPS last season. "We're all pretty athletic guys. We were probably all star hitters back in high school. It's kind of like riding a bike. If you take enough cuts, you're going to feel a lot more comfortable up there in the box."
Mets manager Terry Collins feels so comfortable with Matz, in particular, that during the pitcher's second plate appearance, in an obvious bunt scenario, he relayed a sign for Matz to swing away. Though Matz struck out in the at-bat, Collins believes strategies like those keep opposing defenses on edge, and force his pitchers to "have a mind about being offensive."
"I know it's not expected," Collins said of his team's recent outburst from the No. 9 hole. "But these guys have worked hard at it."
Anthony DiComo has covered the Mets for MLB.com since 2008. Follow him on Twitter @AnthonyDiComo and Facebook, and listen to his podcast. This story was not subject to the approval of Major League Baseball or its clubs.