Avila's return provides lineup flexibility
Catcher missed 14 games with right hamstring strain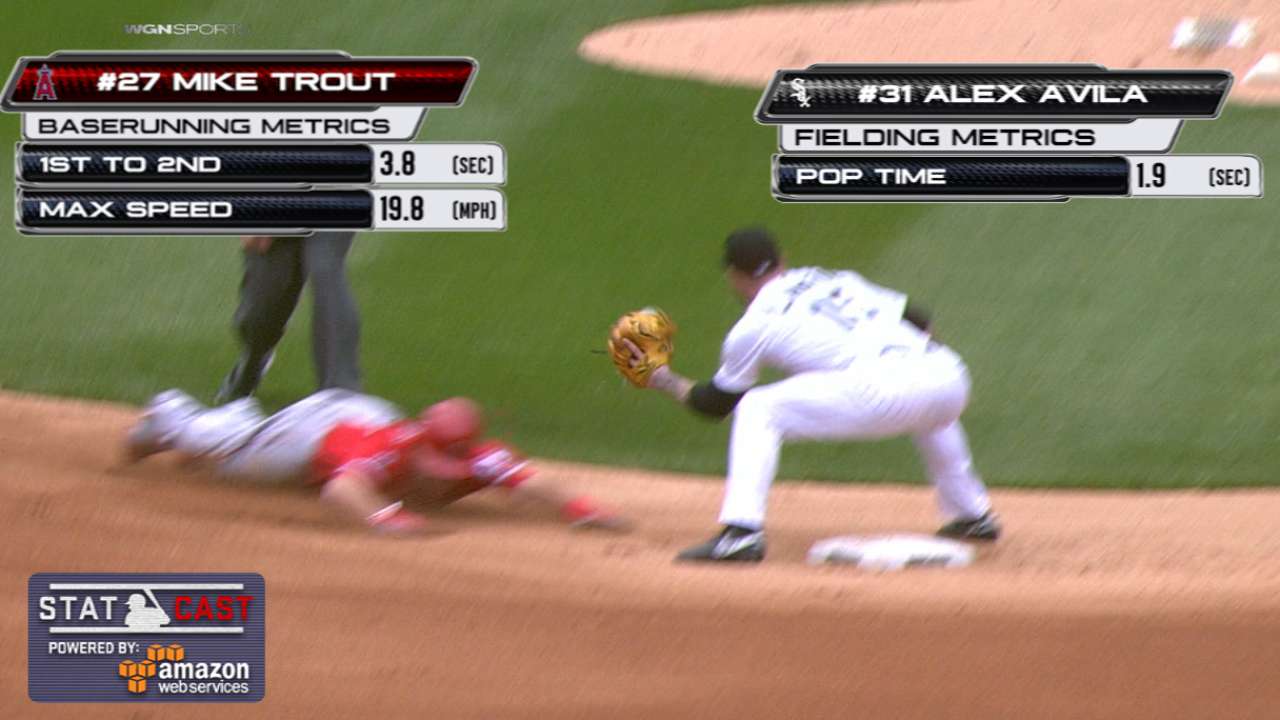 ARLINGTON -- Catcher Alex Avila returned to the White Sox lineup for Monday's 8-4, 12-inning win over the Rangers from a right hamstring strain that kept him out of the last 14 games, while Dioner Navarro went to the bench after swinging a hot bat for a couple of weeks as a near-everyday catcher, starting 12 of the past 14.
Avila's presence gives White Sox manager Robin Ventura the ability to platoon his catchers again; they had received almost equal playing time prior to Avila's injury. Avila, a left-handed hitter who went 1-for-4 with two walks in his return to the lineup, had 10 starts and 33 plate appearances after his last game on April 23, while switch-hitter Navarro had eight starts and 31 plate appearances to that point.
"Both of them are going to be catching a lot," Ventura said. "It's probably matchups and who's pitching. I hope we can do something where both of them stay healthy and fresh, that'll be the best thing. You never know how that's going to go when one of those guys go down. The depth of having two guys that are veteran guys that you can put in there, that's important … we're fortunate."
During Avila's absence, Navarro hit .310 (13-for-42) with two homers and 10 RBIs. The White Sox went 10-2 in his starts while Avila was out.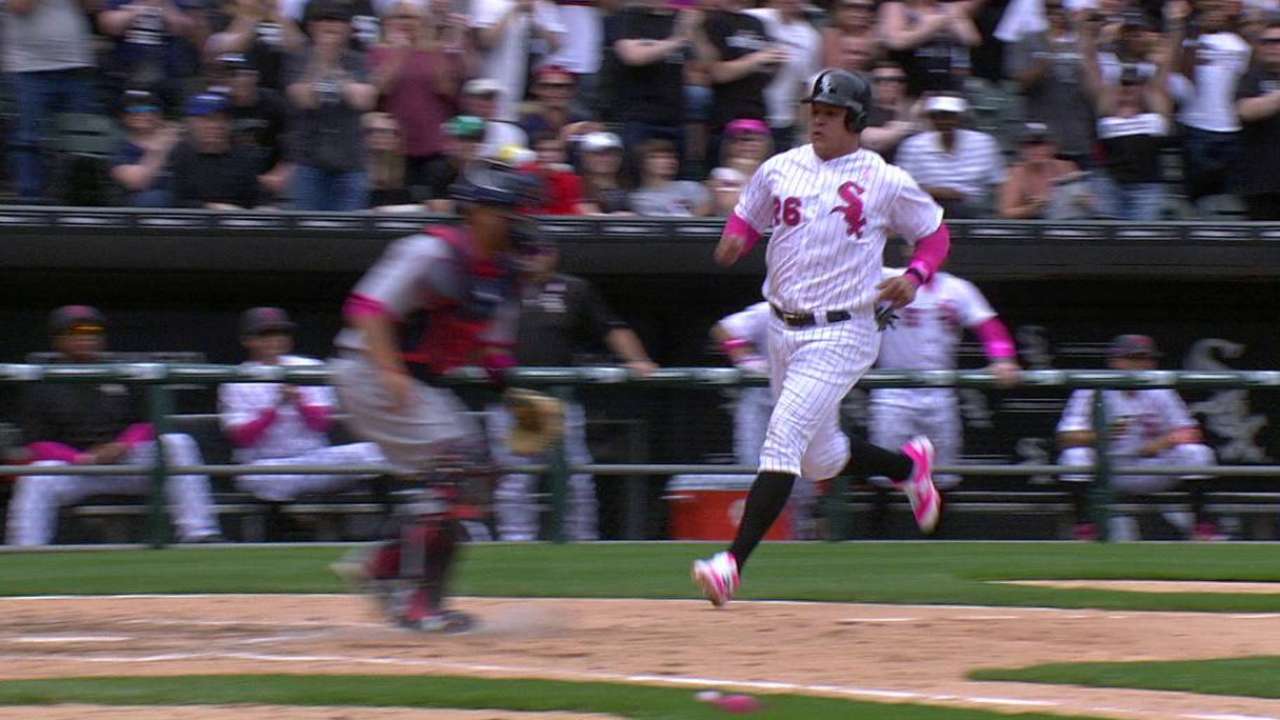 "Dio's had a nice little run catching almost every day," Ventura said. "He likes playing, you can see it. He brings a lot of life to the whole thing. He's crafty, he enjoys calling the game, he enjoys having the people that are throwing to him, I think he realizes he's got some people out there with great stuff and he enjoys calling a game."
Navarro has been a much better hitter against lefties than against righties during his 12-plus years in the Majors, with an on-base-plus-slugging percentage more than 100 points higher (.768 to .659). Avila has similarly divergent platoon splits: his career OPS against righties is .778, while he has a .605 OPS against lefties.
"Right now knowing that they've got two lefties [the next two games] we can have Alex go today and Dio get the next two, and then you get an off-day and then we'll see where we're at from there," Ventura said
Avila said he's thankful the White Sox were successful while he was on the disabled list, and glad he's able to contribute again.
"They were kicking [butt]," he said of his teammates. "I get to join the party now."
Worth noting
• Ventura, a former third baseman, said the most interesting thing about the way Todd Frazier plays his old position is the way he varies his positioning so frequently.
"He doesn't let anybody get a feel for where he's at on the field," Ventura said. "He walks all over the place. I think it's unique that he does that. I couldn't have done that. I liked being in my own spot. I could move up and back but he's lateral he's all over the place."
Frazier, in his first year with Chicago after five seasons with the Reds, has made two errors in 79 chances, for .975 fielding percentage, in 32 games this season.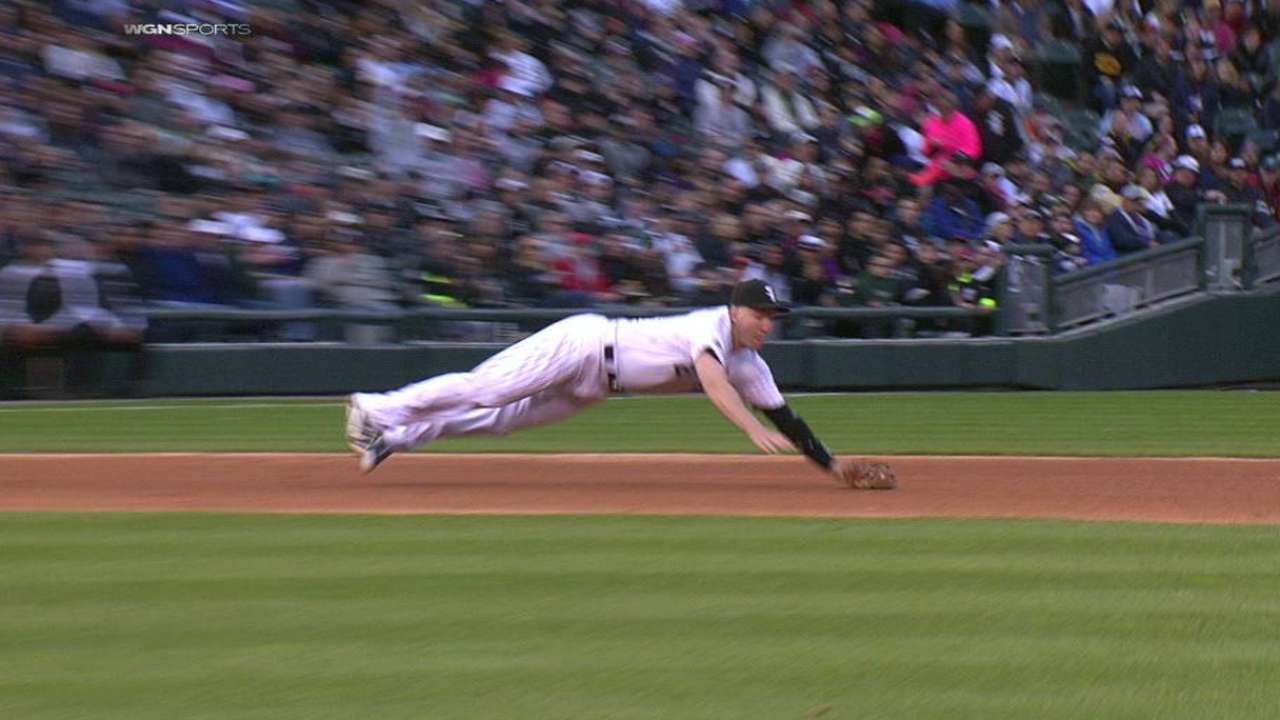 • White Sox center fielder Austin Jackson, a native of nearby Denton, Texas, entered Monday's game hitting .267 (31-for-116) with six doubles, a triple, three homers and 11 RBIs in 27 games at his "hometown" ballpark. He was only 2-for-21 (.095) in six games at Globe Life Park last season, however.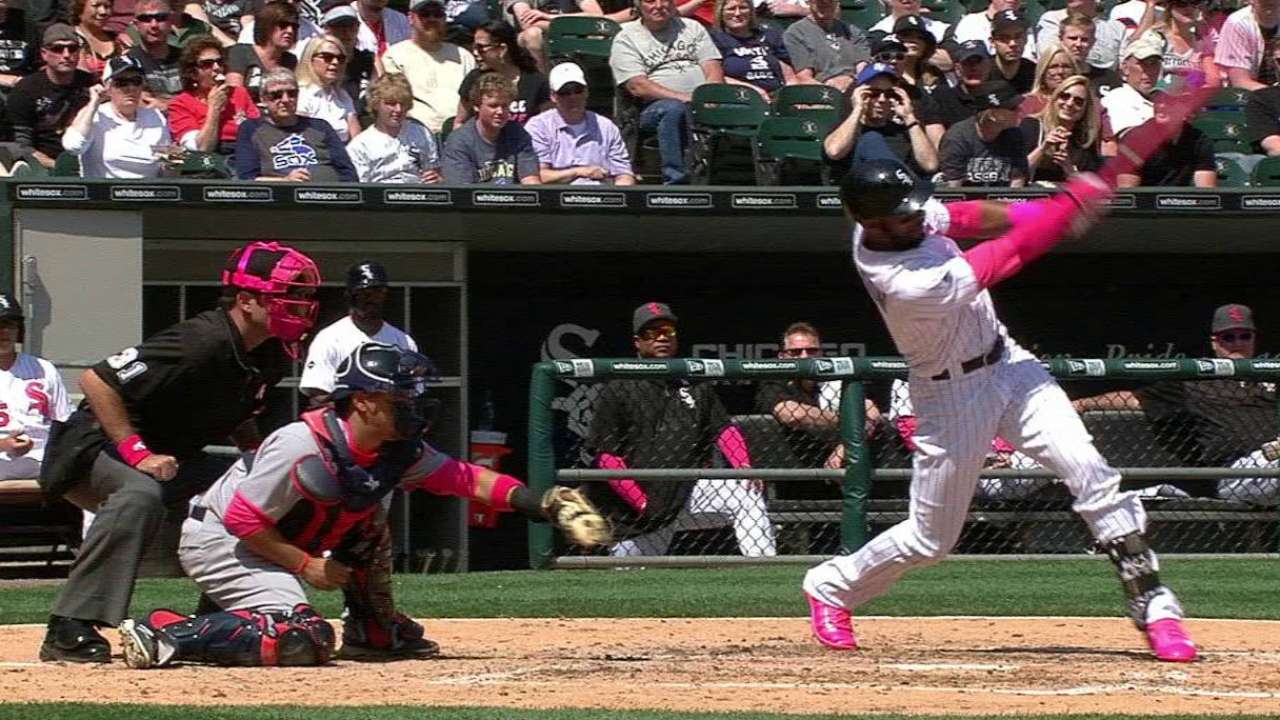 • The White Sox have made 1,178 quality starts since the start of the 2003 season, the second-highest total in the Majors behind the Mets (1,183). They led the AL with 98 quality starts last season and rank third in the AL with 21 this season.
Dave Sessions is a contributor to MLB.com who covered the White Sox on Monday. This story was not subject to the approval of Major League Baseball or its clubs.