Stewart downplays interest in Lincecum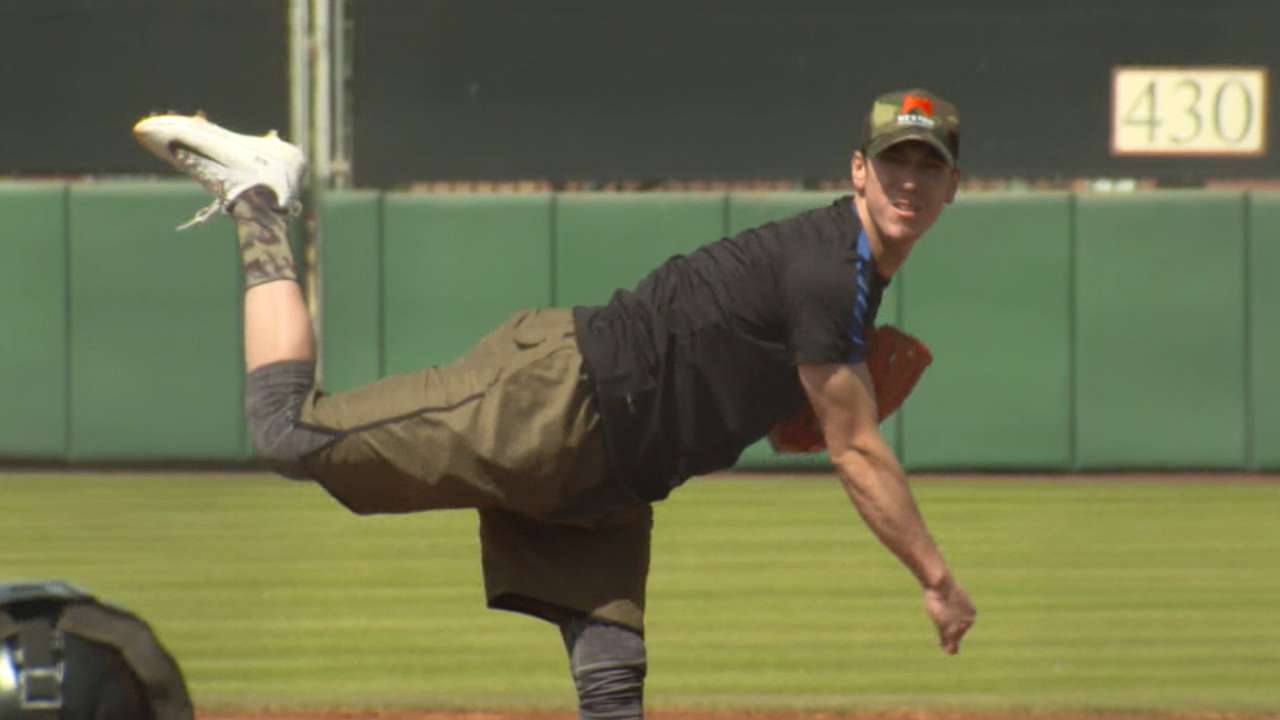 DENVER -- The D-backs had multiple scouts as well as senior vice president/assistant general manager De Jon Watson at free agent Tim Lincecum's showcase Saturday in Scottsdale, but it does not sound like they will be in the running to sign the right-hander.
"I'll get a little bit more detail from De Jon when we get back about how he really threw," D-backs GM Dave Stewart said. "He called, but he didn't call me saying, 'You've got to get this guy.' I don't see us going any steps further. We're not in the best financial situation to be picking up a ton of money on a guy."
Even if money were not potentially an issue, the D-backs do not necessarily see the need to add another starting pitcher.
With ace Zack Greinke pitching well and No. 2 Shelby Miller having his best outing of the year Saturday, Stewart says the team is happy with its depth at the position.
"We really are confident with the guys," Stewart said. "It looks like the top two are starting to throw the ball like they're capable. The other three are already throwing the ball good, shown signs of it."
In other D-backs news, outfielder David Peralta is still bothered by a sore right wrist, the residual effects of being hit twice in the forearm during the four game series with the Giants April 18-21.
Perlata was out of the starting lineup on Monday for the second time in as many days.
"I'm just trying to give my wrist a rest," he said. "It's been bothering me. Getting some treatment and everything. We don't want this thing to get too serious."
D-backs manager Chip Hale said as of right now the team doesn't have any plans for further medical tests on Peralta, but that could change if it is still bothering him later this week.
Steve Gilbert is a reporter for MLB.com. Follow him on Twitter @SteveGilbertMLB. This story was not subject to the approval of Major League Baseball or its clubs.