Goldy still trying to find offensive success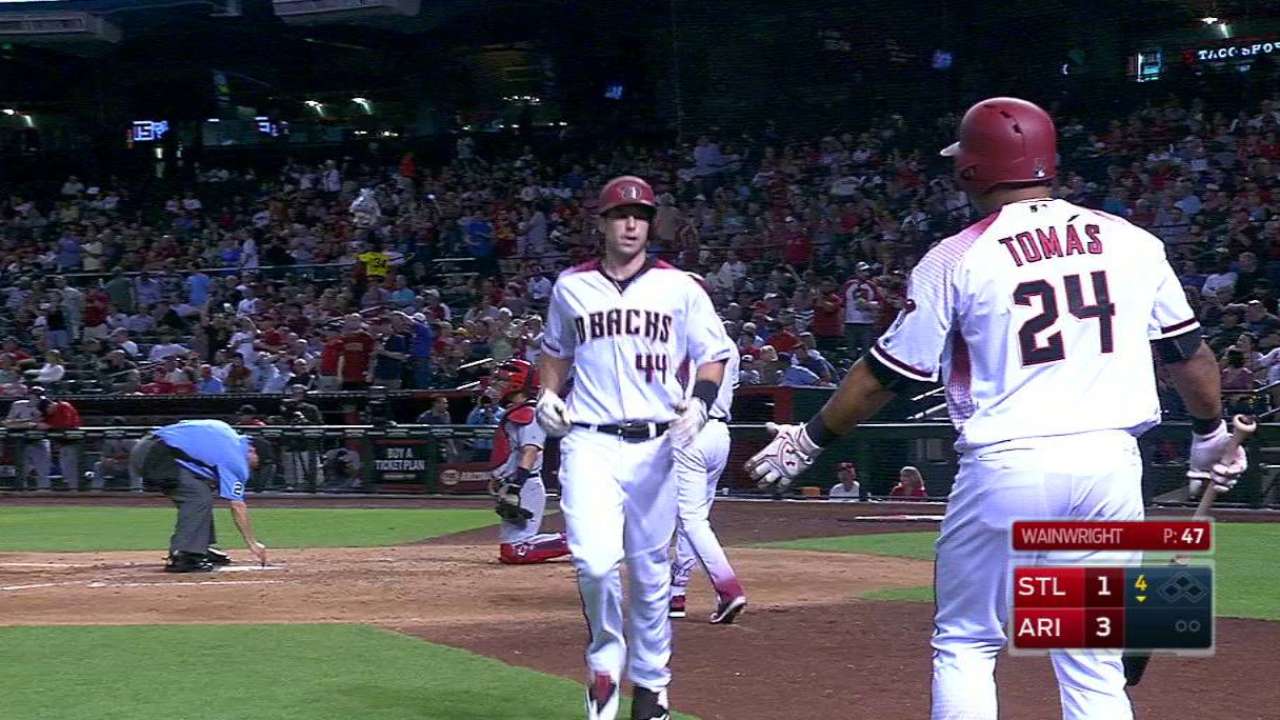 DENVER -- D-backs first baseman Paul Goldschmidt entered Monday's game with the Rockies hitting .220, but he's not planning on changing his approach.
That's because Goldschmidt's approach is to always look to get better and make adjustments on a daily basis regardless of whether he's hitting .220 or his more typical .320.
"That's regardless of the results," Goldschmidt said. "You can go out there and get two hits but maybe they weren't good swings and I found some holes out there, let's try to keep working. Or days you are maybe 0-for but you had a couple of line drives and maybe the pitcher made some good pitches."
Maybe his bat is starting to come around. On Monday, Goldschmidt had two hits and had two productive plate appearances that led to walks in a 10-5 victory over the Rockies.
It's worth noting that Goldschmidt's on-base percentage is .407 so he's still getting on base. That's largely due to leading the Majors in walks (33).
"We're not in panic mode at all," D-backs GM Dave Stewart said of Goldschmidt. "We really believe he's going to figure it out."
While there's been speculation that something might be physically wrong with Goldschmidt, D-backs manager Chip Hale said that is not the case.
"He says he's 100 percent," Hale said. "In fact, that's why I haven't given him any days off. The weather was great in Miami and Atlanta. He says he feels strong, he feels good, he takes great care of himself."
Steve Gilbert is a reporter for MLB.com. Follow him on Twitter @SteveGilbertMLB. This story was not subject to the approval of Major League Baseball or its clubs.