PR Pride: Lindor, Correa fans of each other
Pair of exciting shortstops had lunch before series opener in Houston
HOUSTON -- This week's series at Minute Maid Park will have the eyes of an entire island on it.
Puerto Rican natives and second-year shortstops Carlos Correa (Astros) and Francisco Lindor (Indians) are squaring off for the first time since finishing No. 1 and No. 2, respectively, in last season's American League Rookie of the Year Award voting.
• Cast your Esurance All-Star ballot for Lindor, Correa and other #ASGWorthy players
Both were batting third and manning shortstop for Monday's series opener -- which the Astros won, 7-1 -- and the pair shared lunch together before coming to the ballpark.
"Just having a moment to chat with him, catch up, see how he's doing and his family is doing, it was good," Lindor said. "It's not just going out there and competing. It's making sure we take care of each other as well."
"People compare us as baseball players, but he's a great human being, so it's always good to talk to him," Correa added.
But, yes, the comparisons abound, especially in the wake of their breakout rookie campaigns. And while they may share nationality, a position and, increasingly, a spot in the lineup, their games do feature some contrast.
The tall, muscular Correa has shown plenty of pop on offense, but Lindor has the defensive side of shortstop on lock, ranking among the league's elite in the field.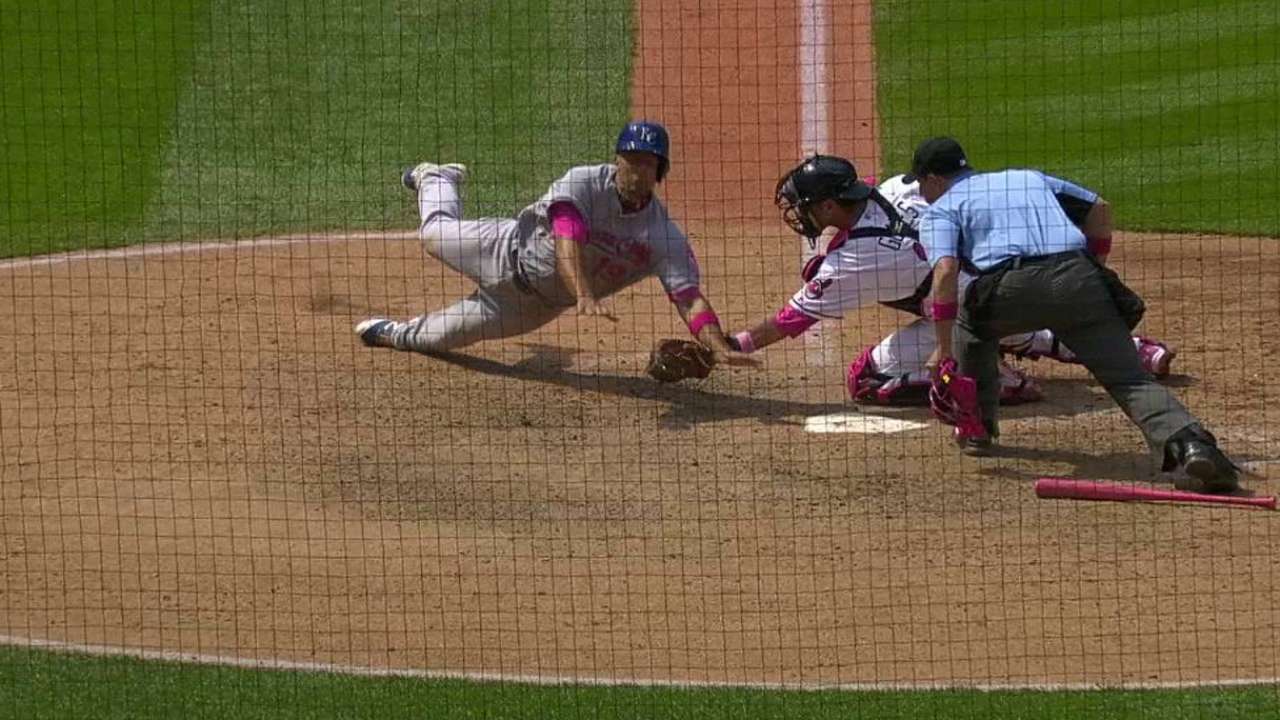 What they do share? A mutual admiration for each other's strengths on the diamond.
"He's going to be in the game for a very long time, God willing, and he's going to do things that other people have never done," Lindor said.
"He can do everything: he can hit, he can play defense, and he's going to find a way to win ballgames. I love the passion he plays with," Correa said of his counterpart.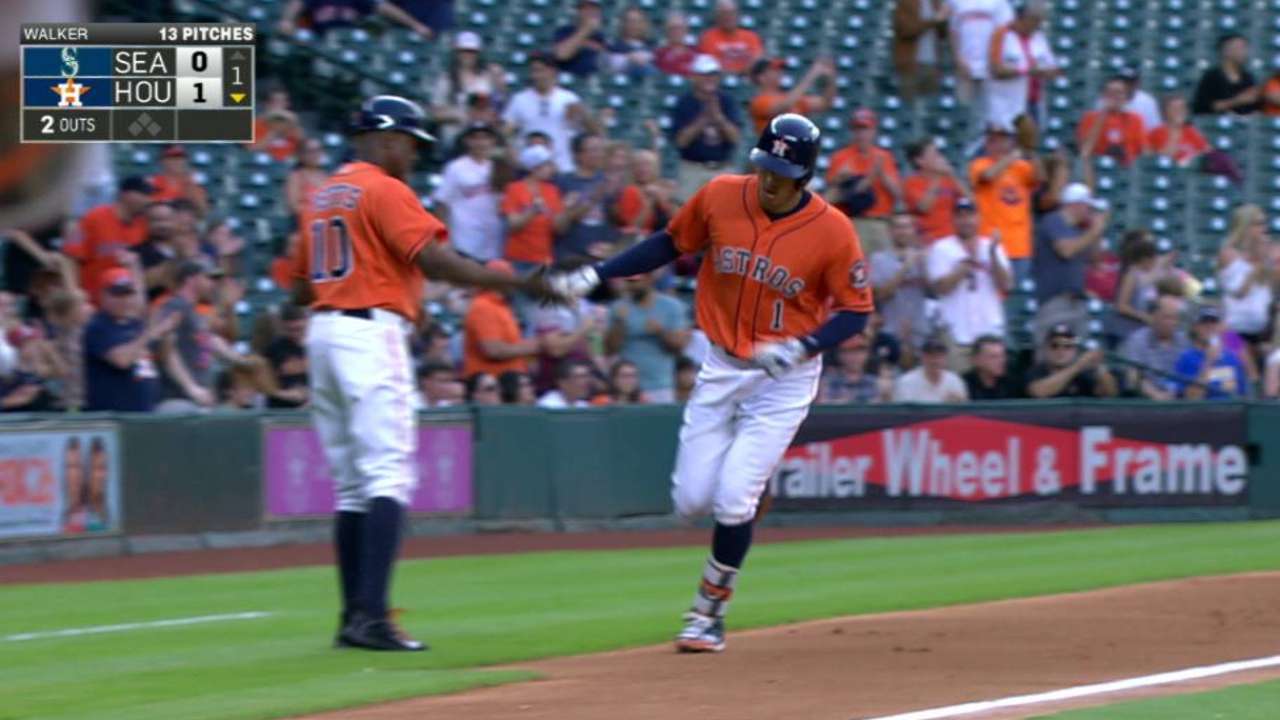 A television station in Puerto Rico picked up the full series for viewing, a relative rarity even though the island is a U.S. territory. They are the two premier MLB stars and increasingly part of the country's sporting fabric.
"It's huge," Lindor said. "I'm happy for Puerto Rico. … It's special watching him on the other side and watching the guys from Puerto Rico look up to him."
They certainly carried the banner in 2015 during one of the closest Rookie of the Year races in recent years. Both players earned passionate supporters, with Lindor's defense and consistency touted, while Correa supporters pointed to his tremendous OPS+ and slugging marks.
In the end, Correa bested the Cleveland shortstop, but Lindor said there were no hard feelings.
"The big thing was, regardless of who was going to win it, it was going to stay in Puerto Rico," Lindor said. "That doesn't happen too often. I was happy for him, happy for his family. You saw, as soon as he won, they panned to Puerto Rico and the whole entire country was celebrating."
The friendly rivalry is still in its infancy -- the pair never played against each other growing up and didn't even meet until Lindor's senior year of high school.
Lindor earned the edge in their first Major League meetings last year, driving in two runs on five hits when the Indians won a series against Houston last July. Correa went 1-for-16 with four strikeouts.
But neither are rookies anymore. They meet in Houston this week as the forebearers of baseball's next generation of great shortstops.
"They're both really talented, and it's good for baseball," said Cleveland manager Terry Francona. "I don't know if Correa is good for us winning tonight.
"The future kind of got here already with them. They're going to be some of the faces of baseball for years to come."
Chris Abshire is a contributor to MLB.com based in Houston. This story was not subject to the approval of Major League Baseball or its clubs.