Santana's shoulder forced return to Milwaukee
Right fielder examined Sunday by team doctors, is with Brewers in Miami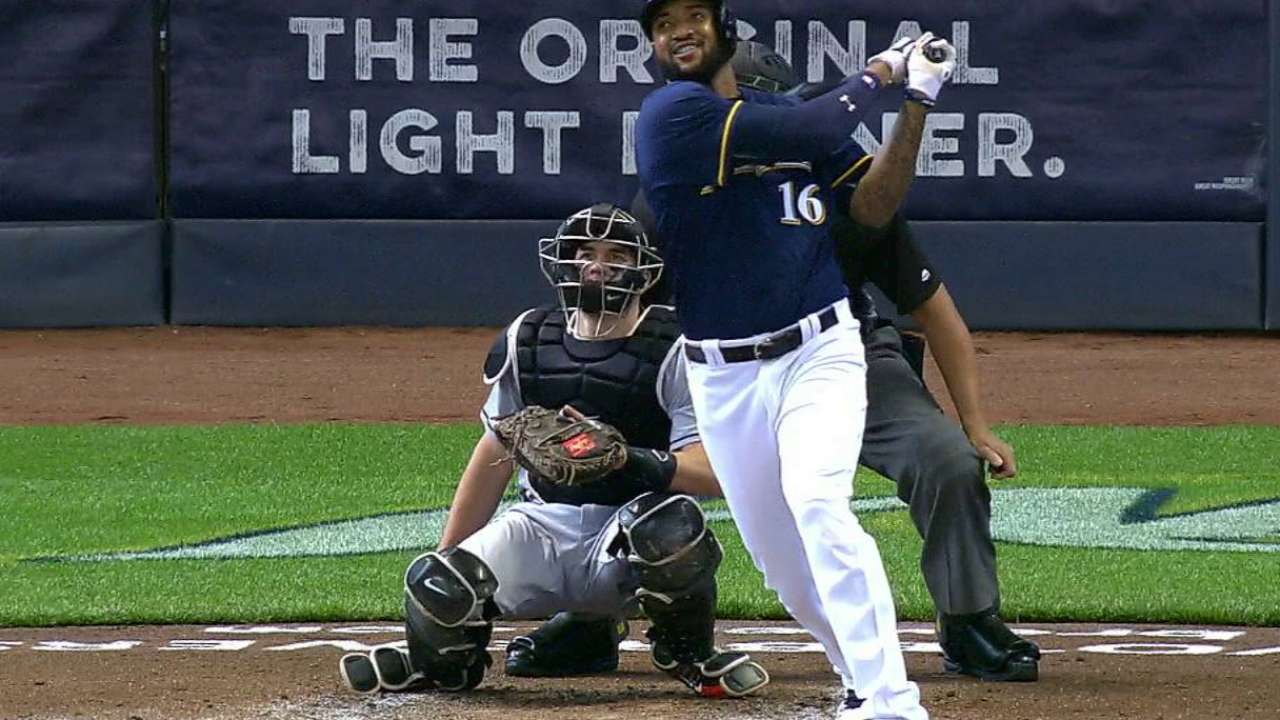 MIAMI -- Domingo Santana returned to Milwaukee on Sunday, according to manager Craig Counsell, to get his shoulder checked out by team doctors. The Brewers' right fielder is with the team in Miami, though, and is available to pinch-hit off the bench.
"Everything checked out really good," Counsell said. "We're just day to day right now."
The issue primarily affects Santana's ability to throw in right field, which limits him to hitting appearances off the bench.
"We'll just make sure he feels good throwing, and then he'll be back in there," Counsell said.
Santana's last start was on May 3, and Counsell said he does not anticipate Santana needing a stint on the disabled list.
"Basically, [the injury] is what we thought all along," Counsell said. "It's just been a little slow. It's just one of those things; you're going to have injuries that take right in that seven-day range. And then you figure out if you're going to go day to day or [something else]. This is one of them."
Glenn Sattell is a contributor for MLB.com based in Miami. This story was not subject to the approval of Major League Baseball or its clubs.