Scooter nearing return, learning from time on DL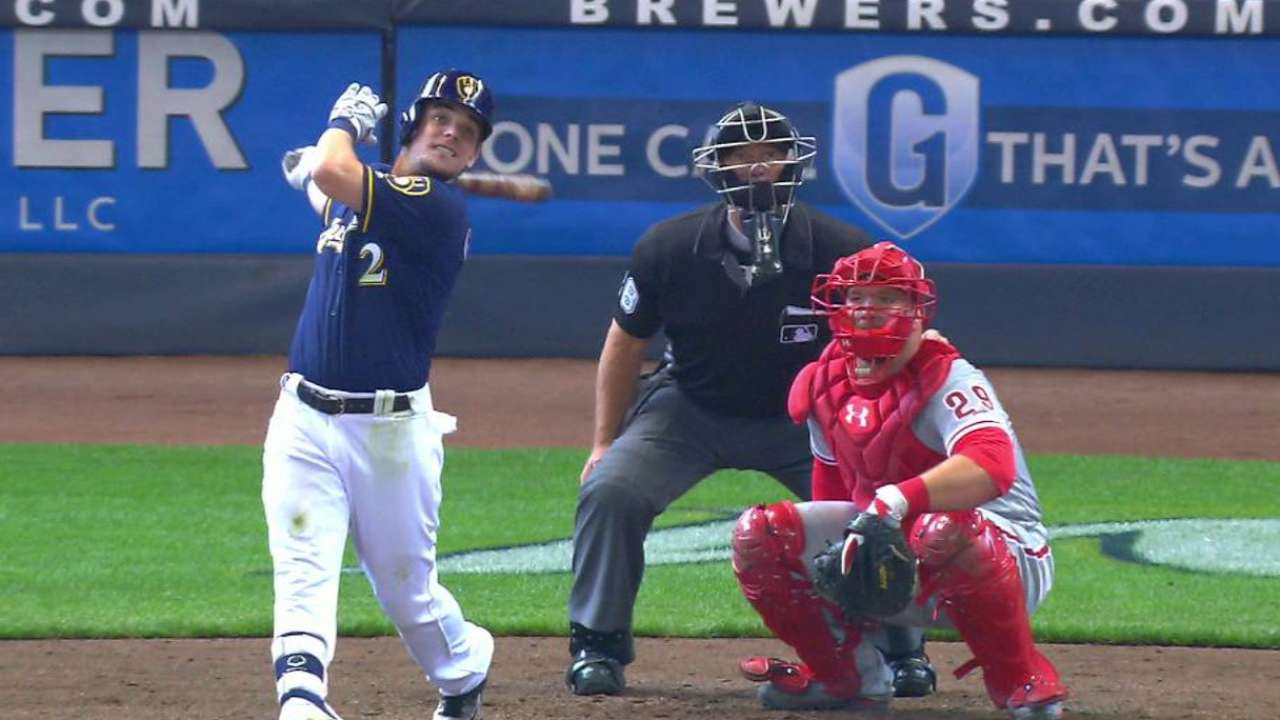 MIAMI -- Scooter Gennett is nearing his return to the Brewers' lineup, joining Class A Brevard County for a Minor League rehab stint this week.
In his recovery from oblique tightness, Gennett will be with Brevard County on Tuesday and Wednesday. If all goes well, he would rejoin the Brewers for the start of the next homestand Thursday against the Padres. The second baseman was placed on the 15-day disabled list April 28.
"There have been a lot of injuries like it that have lasted a pretty long time, so I'm fortunate," Gennett said of his injury. "A lot of credit goes to our training staff and their ability to get us back on the field as quick as possible."
Still, the timing of the injury was a little frustrating for Gennett, who was hitting .258 with a .361 on-base percentage. He developing a good eye at the plate, drawing 10 walks in 72 trips to the plate. He walked 12 times in 391 plate appearances in 2015.
"Whether your doing really good or bad, it's always frustrating when you get hurt," Gennett said. "I was kind of getting back to my normal ways and swinging the bat well and then something like this happens. It's never a good thing."
However, Gennett has been able to take advantage of his time on the disabled list by becoming more of a student of the game and improving from a mental standpoint.
"I've been able to get myself in a better place," he said. "I know what I need to do even more than when I was playing. So I think I'll be able to come back and do well and apply those things that mentally I've been working on since I've been out."
That includes focusing on the things he can control and the things that are in front of him rather than dwelling on the past.
"Those are the things that can hold us back from what we have to do," Gennett said. "It's very easy for those things to creep into our mind. It's a game of failure, but the best ones fail seven out of 10 times. So to be hard on yourself when you fail is pointless."
Glenn Sattell is a contributor for MLB.com based in Miami. This story was not subject to the approval of Major League Baseball or its clubs.