Canha dealing with back tightness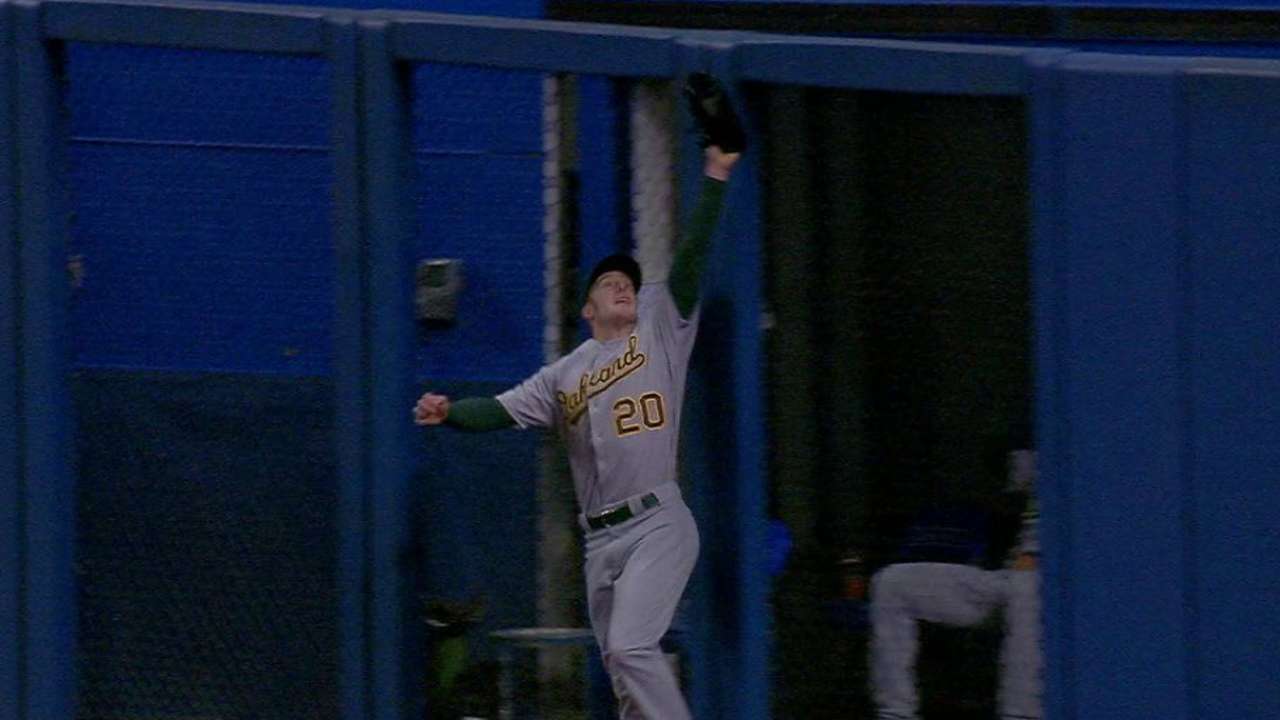 BOSTON -- The A's Mark Canha is dealing with back tightness, the same injury that kept him off the field for a portion of Spring Training.
Canha would have been a preferable lineup option on Monday for A's manager Bob Melvin, having gone 3-for-3 with a pair of doubles and an RBI in his only career game against Red Sox starter Clay Buchholz, but the infielder/outfielder experienced back discomfort during Sunday's game in Baltimore.
That's what prompted Melvin to pinch-hit for Canha in the ninth inning, giving his presumed final at-bat of the day to Billy Butler.
Canha did not take part in batting practice Monday, but Melvin didn't rule out his availability off the bench. He's seen limited playing time this season after breaking out for 16 home runs as a rookie last year, and he is batting .122 across 41 at-bats. Three of his five hits are home runs.
"Hopefully he's good with some treatment," Melvin said. "Just a little bit out of alignment, and he's been working on that the better part of today."
Jane Lee has covered the A's for MLB.com since 2010. This story was not subject to the approval of Major League Baseball or its clubs.