Panda confident in post-surgery comments
Third baseman talks media perception, plans for rehab following labrum injury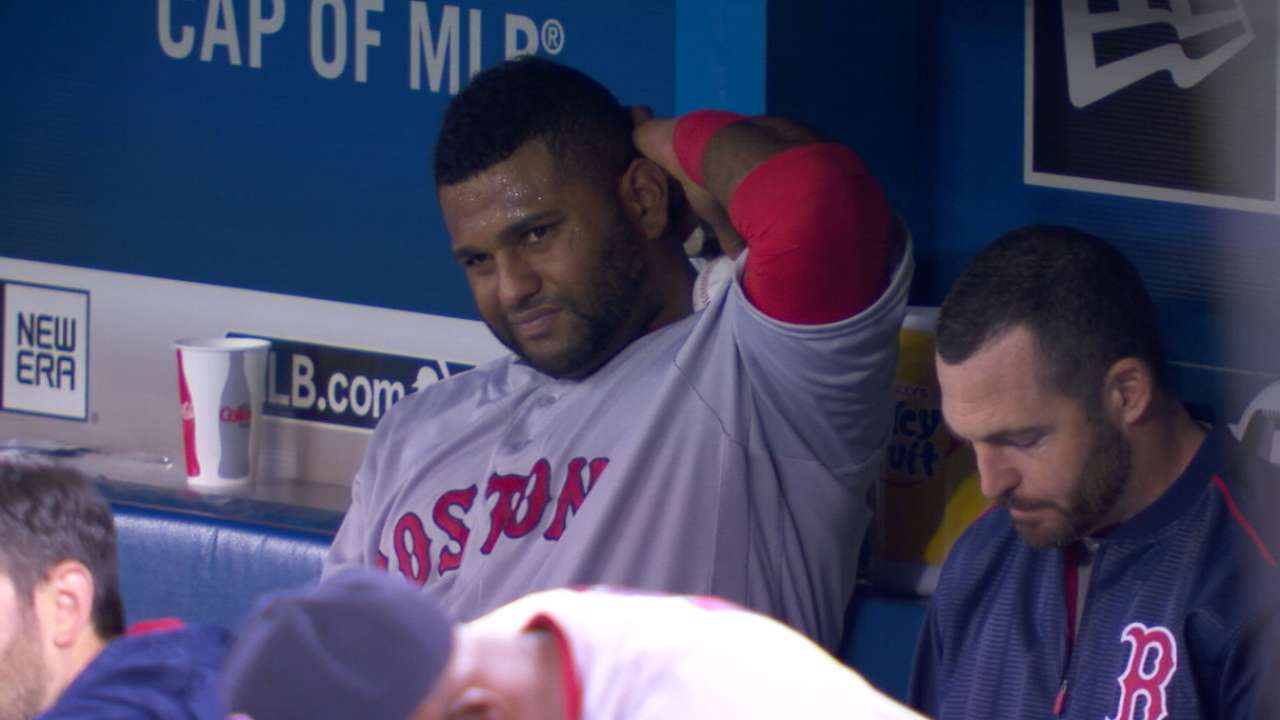 BOSTON -- His left shoulder in a sling, Red Sox third baseman Pablo Sandoval spoke for the first time since undergoing surgery to repair his labrum six days ago.
"I'm happy. I'm good," said Sandoval. "I'm glad to get it done. Now I'm focused to get back and do everything right."
Sandoval, who should be healthy again for the start of Spring Training, took exception at suggestions from some media circles when he first went on the disabled list that the injury wasn't legitimate. His surgery certainly suggests how serious an injury he was dealing with.
"Like I said, I know in my mind what happened there. People say that I was faking. People in the media were saying I was faking. I don't fake at all," said Sandoval. "I can prove I can play through pain. I don't have a problem at all. I'm just now focused on doing all my things out there. I got the surgery. Now I'm going to focus on my rehab and get healthy for next year."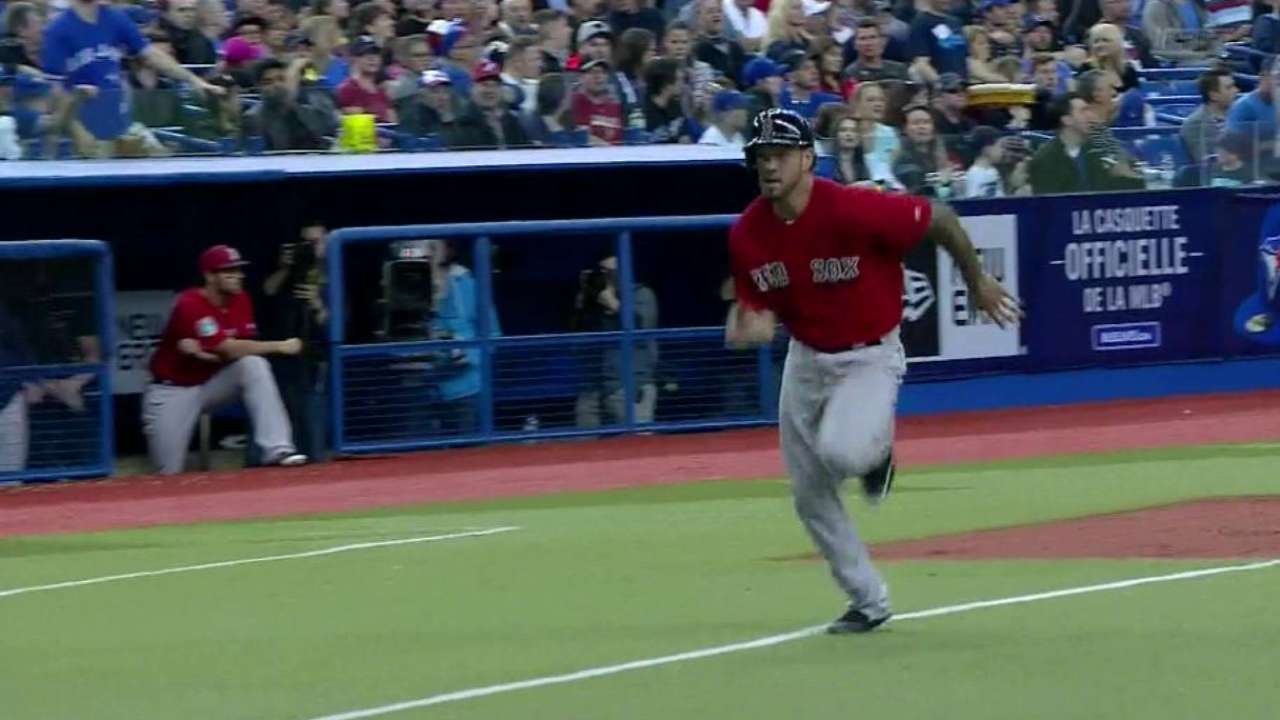 Season-ending surgery was hardly what Sandoval was looking for, but he knew he didn't have much choice.
"At the end of the day, you have to get it fixed," Sandoval said. "They did a great job. I didn't feel pain now. I've been almost a week since the surgery, and I feel great. I feel fantastic. Nothing is bothering me at all."
Sandoval will remain in Boston at least through the birth of his child in the next couple of weeks. After that, he might train in Florida. If possible, Sandoval would like to be around the team as much as possible.
"I didn't decide yet," said Sandoval. "That's one of the things we're going to talk about. I'd [rather be] with the team, that's the most important thing, to be part of this, around the team. I just want to be back and healthy."
Though things didn't go well for Sandoval in his first season in Boston in 2015 or in the early stages of this season, he feels connected to his teammates.
"It's hard. I'm going to keep following. I was getting surgery done, and the next day I was watching the game," Sandoval said. "I follow my teammates everywhere. No matter where they are, I'm going to keep watching the game and rooting for them. They're part of my heart, and I want to keep rooting for them because every day they send me a text, and every guy sent me a text to get well as soon as possible."
Ian Browne has covered the Red Sox for MLB.com since 2002. This story was not subject to the approval of Major League Baseball or its clubs.