MLB.com Columnist
Fred Zinkie
Fantasy411 chat: Is it time to drop Heyward?
MLB.com fantasy expert Fred Zinkie fielded questions from fans during a live Twitter chat (at @fantasy411) on Monday. Read through the best of the Q&A below. Questions and answers have been edited for clarity.
@Dsmack83: Should I drop Jason Heyward for Hanley Ramirez or Stephen Piscotty?
Fred Zinkie: My recommendation is to stick with Heyward. But it would be great to bench him for now. Hitting second for the Cubs is a great spot.
@Jpray9: Should I drop Carlos Gomez for Ender Inciarte?
Zinkie: I'm fine with that switch. Gomez is really struggling.
@thegoldrushh: Please rank Derek Dietrich, Jackie Bradley Jr., Josh Reddick and Billy Burns for the rest of the season.
Zinkie: Burns, Reddick, Dietrich, Bradley.
@PatriceMarechal: Who is the best pitching prospect who will come out of the Minors and will make a difference?
Zinkie: To me, it's a tossup between Blake Snell and Tyler Glasnow.
@TCseven8: Who will have a better year -- Eugenio Suarez or Josh Harrison?
Zinkie: I'll take Suarez. He should hit 15-20 homers and steal 10-15 bases.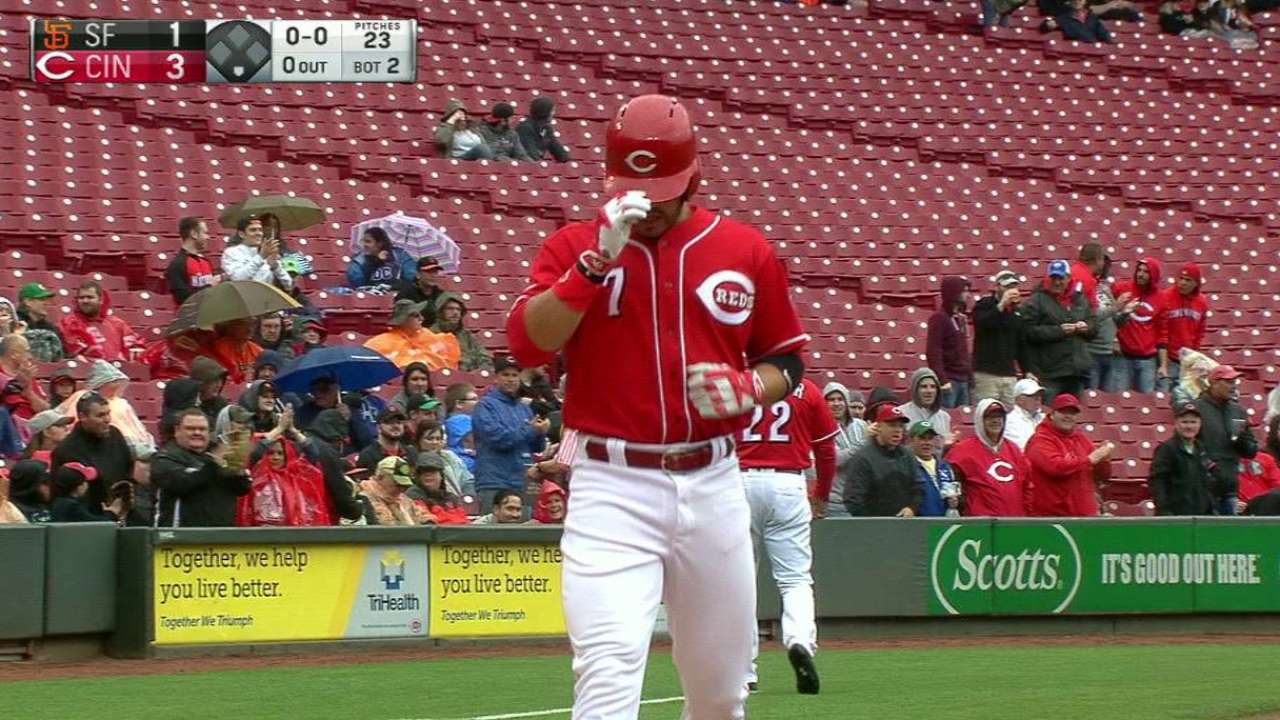 @JohnnyFo85: Should I add Julio Urias as soon as he gets called up to the Majors?
Zinkie: You should add Urias if he is slotted into the rotation. He will not help mixed-league teams as a reliever.
@yohechris: Should I consider dropping Yasiel Puig or Adam Jones for Odubel Herrera or Ian Desmond?
Zinkie: I believe that Herrera must be owned in all leagues. Without knowing the rest of your roster, I believe that you should drop an underperforming player for him.
@Shadow2actual: Would you rather own Byung Ho Park or Lucas Duda for the rest of the season?
Zinkie: Duda. Park has shown solid power potential, but Duda has a significant track record of success.
@jeideezy: Is it time to drop Luis Severino?
Zinkie: It depends on league size. I would love to stash Severino on the bench. That isn't possible on some shallow formats.
@DaTeufelShuffle: Please rank Javier Baez, Addison Russell, Herrera and Steven Souza Jr.
Zinkie: Herrera, Russell, Souza, Baez.
@GaryConvey: Is it worth keeping Evan Gattis? I cannot stash him and he must stay in my active lineup.
Zinkie: Gattis may not be in the Minors for too long. Drop him in a one-catcher league. Keep him in a two-catcher league.
@biggganggg: Should I trade Michael Conforto for Joey Votto?
Zinkie: Yes, you should make that switch. A good combination of buying low and selling high.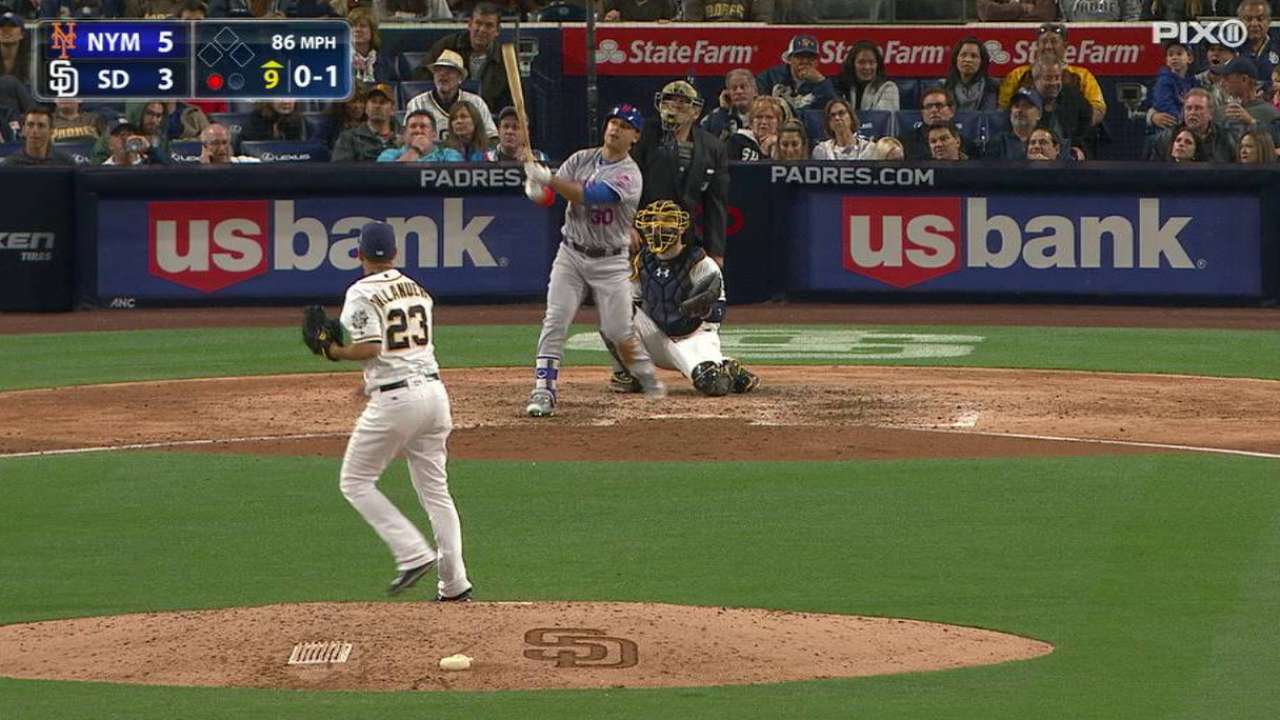 @ConnorEvans11: How long until Peter O'Brien or Orlando Arcia get the call?
Zinkie: My best guess on Arcia is July. O'Brien may be delayed due to the emergence of Brandon Drury.
@etsouthwick: Is Welington Castillo legit?
Zinkie: Castillo's power is legit. His batting average is a little high right now.
@Itslegend380: Are you concerned about David Price?
Zinkie: Definitely some concern. But walks aren't an issue. Homers aren't an issue, either. Strikeout rate is fine.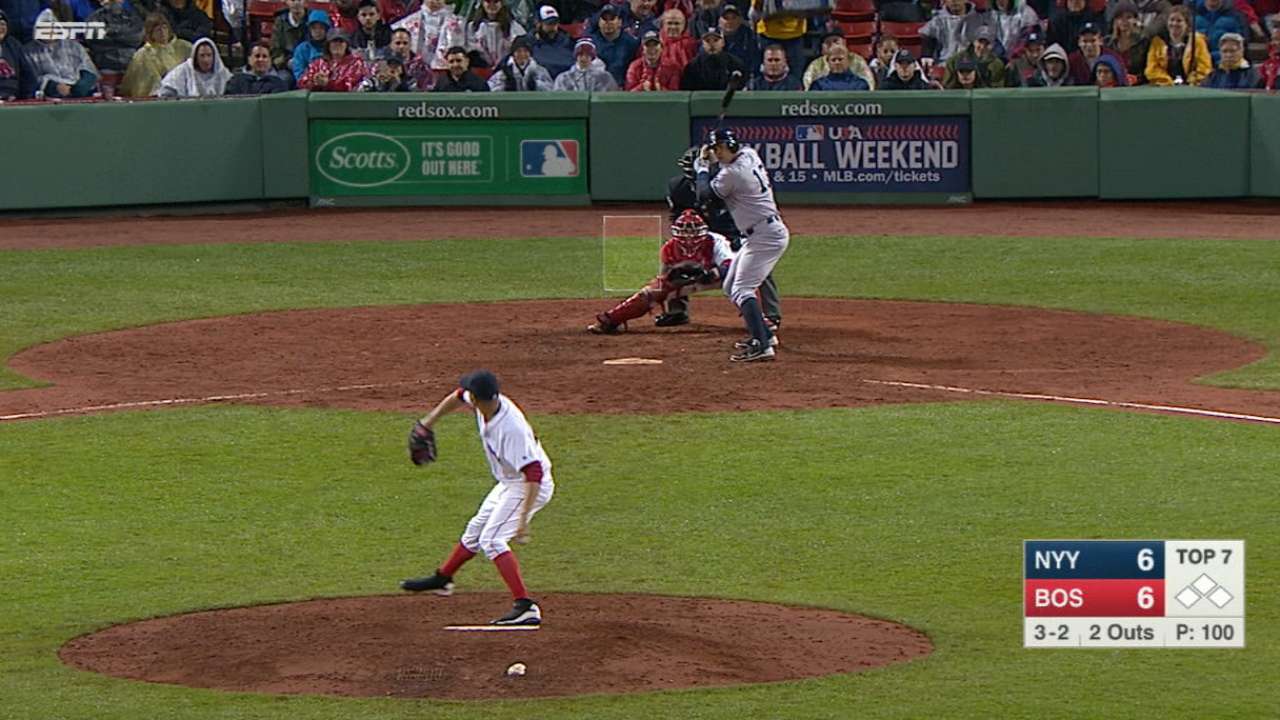 @The_Dominator35: What type of trade value can you expect to get in return for Troy Tulowitzki?
Zinkie: I'm not optimistic on Tulowitzki. If you can trade for someone who can stick in your active lineup, make the switch.
@codywallesen: Can you name an American League outfielder who may get called up from the Minors and make an impact?
Zinkie: Aaron Judge, if the Yankees give him a chance. That is far from certain, though.
@ColeSlaw2000: Was it a good idea to trade Jake Arrieta for Buster Posey?
Zinkie: I prefer to own Arrieta. It's close in a two-catcher league. It's not close in a one-catcher league.
@mkg59: Please rank Jung Ho Kang, Dustin Pedroia and Anthony Rendon.
Zinkie: Pedroia, Kang, Rendon.
@dubes1trulaker: I'm getting impatient with Paul Goldschmidt. Should I think about dealing him?
Zinkie: You should stick with Goldschmidt. Don't sell low on such a talented player.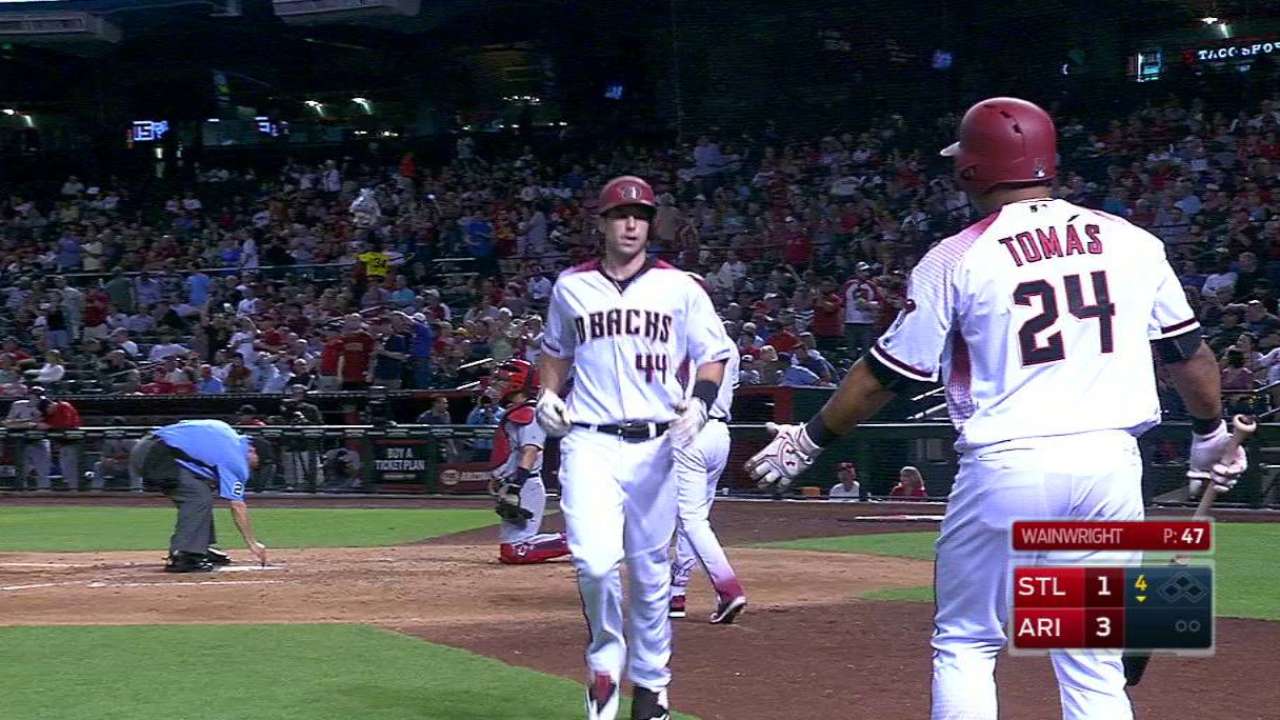 @N_Walker12: Should I buy low on Justin Upton or stay away?
Zinkie: The discount would need to be significant. Among buy-low options, Upton isn't one of my favorites.
@dq56: Should I trade Vince Velasquez to get Price?
Zinkie: Yes, for sure. Price has such a long track record of success. He must be worth more than Velasquez.
@dwhilljr3: Which shortstop would you trade -- Aledmys Diaz, Suarez or Trevor Story?
Zinkie: Think in reverse. Pick a player you want to acquire. Ask the other owner which shortstop he wants.
Fred Zinkie is the lead fantasy baseball writer for MLB.com. Follow him on Twitter at @FredZinkieMLB. This story was not subject to the approval of Major League Baseball or its clubs.