Fantasy411: 5 talented buy-low candidates
Goldschmidt, Longoria, Granderson, Gray have talent to excel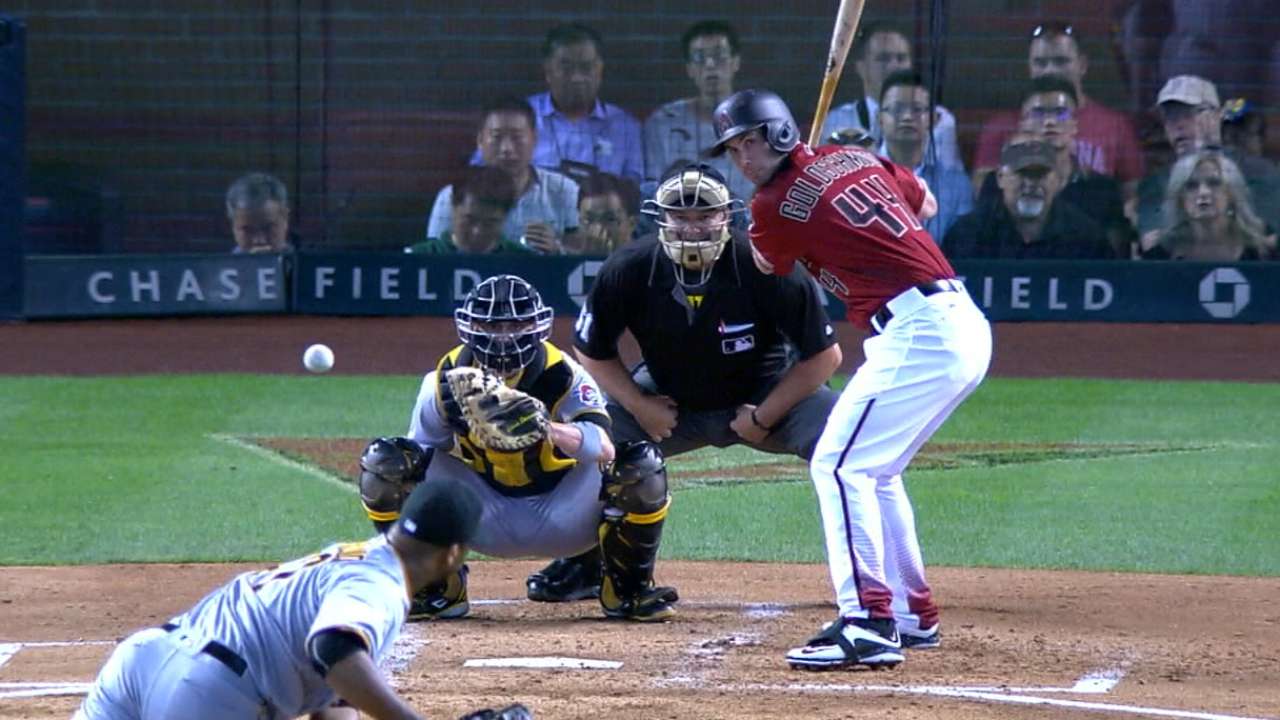 The season is almost 20 percent over. Players off to bad starts are giving their owners fits. The key is to find players who have just run into some hard luck and are primed to turn it around. Here are five buy-low candidates who could do just that.
Paul Goldschmidt, 1B:
In preparing for 2016 fantasy drafts, many fantasy players had the D-backs' superstar at No. 3 on their boards, just behind the consensus top two of Mike Trout and Bryce Harper. Coming off an stellar 2015 (.321 average, 33 homers, 110 RBIs, 21 steals, 103 runs), Goldschmidt made a compelling case as one of fantasy's most well-rounded studs.
With expectations for an encore, Goldy has fallen short thus far, especially with his .220 batting average. If Goldschmidt could be had for anything less than an elite superstar, pounce on the opportunity. His average has dropped primarily because of a BABIP (.265) that is at least 58 points below any he has had since playing a full Major League season. Goldschmidt's on-base percentage (.407) indicates his eye and plate discipline remain superb. And while his six home runs and 16 RBIs don't put him atop the league leaders, likely a sore spot for his owners that could make them open to a misguided trade, they still put him on pace for a 30-homer, 81-RBI season (projected to 162 games). That Goldschmidt is even on that pace with such poor batted-ball luck is a great sign that an explosion could be imminent. Acquiring him will naturally be expensive, but it is worth exploring.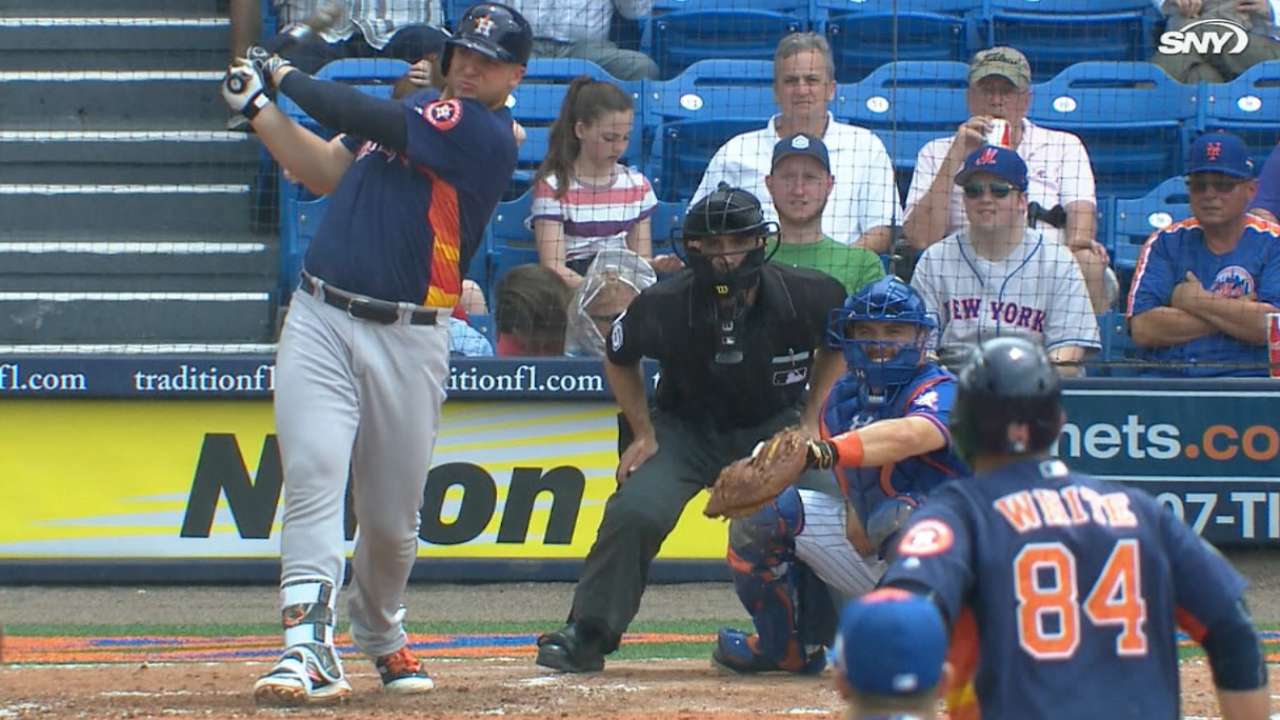 Evan Longoria, 3B:
Like Goldschmidt, Longoria has fallen victim to the variance of BABIP. His .237 average stands as the worst of his career largely because his BABIP (.271) is the lowest he's had in any season other than 2011. If you're skeptical that this is just bad luck, consider this: Longoria's hard-hit percentage on balls in play is 38.9, the second-highest mark of his career, and significantly better than his results in 2014 (32.1) and 2015 (30.8). Want more? Longo's fly-ball percentage (46.7) is the best of his career, and his ground-ball percentage (34.4) is the lowest of his career. Longoria's line-drive percentage (18.9) is perfectly in line with his career average (19.7). Go get him.
Curtis Granderson, OF:
With April in the rearview mirror, the time has come to pick up Granderson, a perennial slow starter. His career average in April is .242, the second-lowest of any month. Granderson has also hit the second-fewest home runs in April, had the fewest RBIs, stolen the fewest bases and scored the fewest runs. It's become even more dramatic in recent years. In 2015, he had a lower batting average (.231), fewer home runs (one) and fewer RBIs (six) in April than any other month. His 2014 start was difficult as well, as he batted .136 with one long ball and seven RBIs in April. Granderson has also been unlucky with a .226 BABIP this season, by far the lowest number of his career. When the weather heats up, so does he.
Sonny Gray, SP:
After finishing third in the American League Cy Young Award race last season, great numbers were expected out of the A's ace in 2016. Instead, Gray has struggled with a 4.84 ERA. While his 4.54 FIP doesn't suggest that he's been all that unlucky, there are many other signs indicating that everything is fine. Gray's strikeout rate (8.15 K/9) is better than it's been the past two seasons (7.52 in 2014, 7.31 in 2015). His ground ball-fly ball ratio (2.07) is better than last season's (1.72) and his average fastball velocity (92.3 mph) is just below the past two seasons (93.0 mph). Gray's high ERA is primarily the result of an unsustainable 17.9 percent home run to fly ball ratio. While this is somewhat within a pitcher's control, a lot of it is luck. Most pitchers will end up at season's end with a rate between eight and 12 percent. In fact, Gray's HR/FB ratio has been between 8.3 and 9.4 percent for the first three years of his terrific career. Once this number regresses to the mean, his ERA should plummet.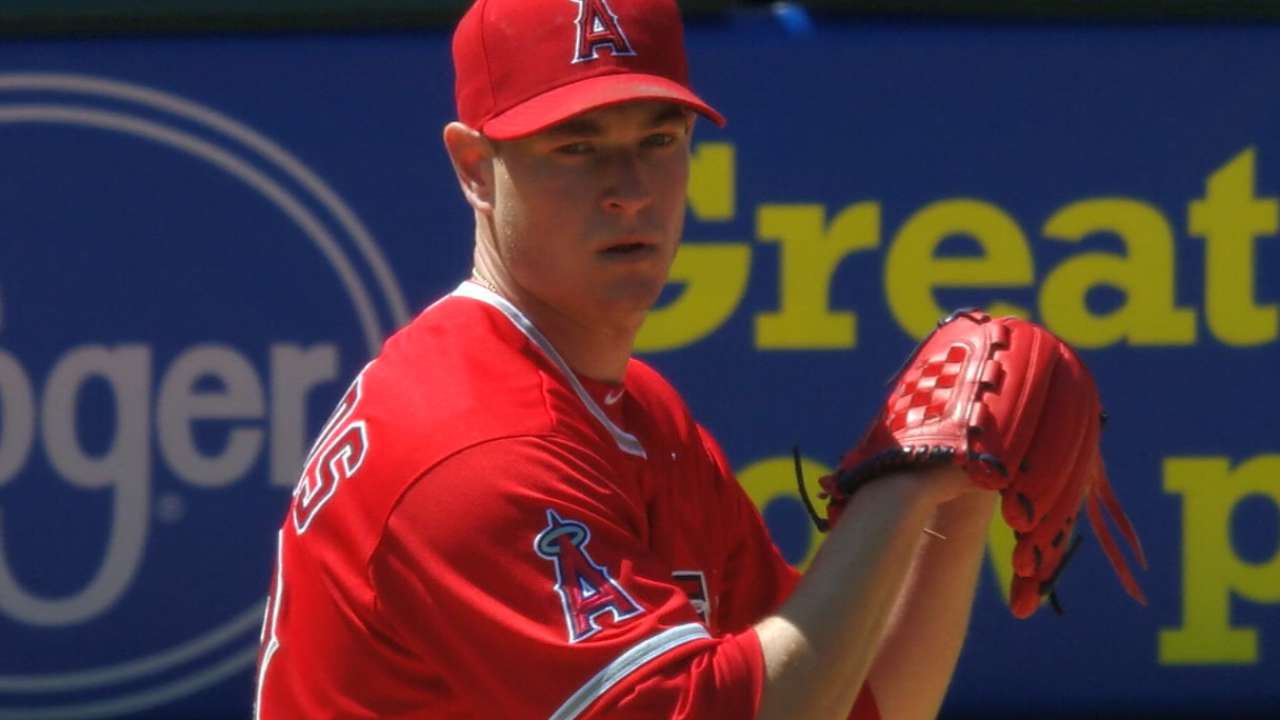 Collin McHugh, SP:
McHugh owners are likely staring at the 5.50 ERA and wondering if they need to move him. If they are thinking of doing something silly, it's time to take advantage. Let's start here: his FIP is 4.03. As for projecting where McHugh is going, there are a lot of good signs. His strikeout rate (7.34 K/9) and walk rate (2.10 BB/9) are similar to last season (7.56, 2.34), when he finished with a 3.89 ERA and 3.58 FIP en route to 19 wins. McHugh is also giving up almost the same percentage of line drives (20.2) as he did a season ago (20.0). And his current BABIP (.374) should come down sooner rather than later.
McHugh has not been aided by Houston's early-season woes. But the Astros are among the most talented teams in the AL -- they had three players win Player of the Week in April, and stars Carlos Correa and George Springer weren't among them. Things will likely turn around quickly -- the team is simply too talented. McHugh likely won't win 19 games like last season, but better times are ahead.
Jeff Gold is a fantasy baseball writer for MLB.com. This story was not subject to the approval of Major League Baseball or its clubs.