MLB.com Columnist
Richard Justice
Wide-open NL West a 5-team race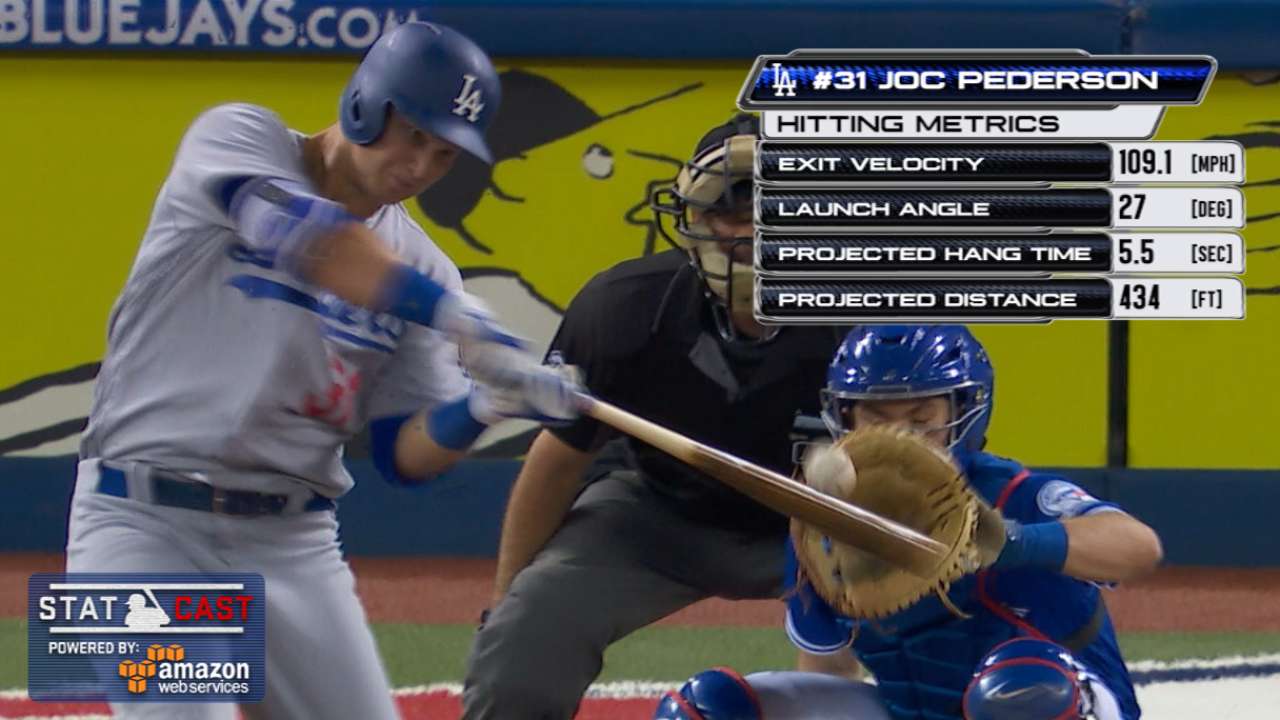 This National League West race is insane -- five teams bunched within 3 1/2 games of one another. Sure, it's early. We all understand that. On the other hand, the NL West hasn't been this close on this date in 10 years.
That's especially important for teams like the Rockies and Padres, who weren't expect to contend. Confidence grows a day at a time. Who says we can't? If we believe, it doesn't matter what anyone else thinks.
That's true of the Dodgers, too, but in a different way. They were widely expected to win the division. But they began the season with a dozen players on the disabled list and have 10 on it at the moment.
One of their offensive cornerstones, Yasiel Puig, has hit .161 over the past three weeks and been benched twice in the past seven games. All that said, the Dodgers are tied with the Giants for first place.
If Los Angeles can still be in first place with everything that has gone wrong, it should be feeling that great things are going to happen once players start returning. That's the larger story of an entire division. Every team has a reason to believe.
Let's do a quick checklist:
1. Dodgers (16-15)
Even with all the injuries, the rotation has a respectable 3.43 ERA. Rookies Kenta Maeda and Ross Stripling have lined up nicely behind Clayton Kershaw. Mike Bolsinger is nearing a return, and Brandon McCarthy remains on track to return in the second half of the season. Even better, 19-year-old left-hander Julio Urias -- MLB.com's No. 2 overall prospect -- has a 1.88 ERA at Triple-A Oklahoma City. Offense could be a challenge until Puig gets hot, but the bottom line is the Dodgers might be good enough anyway.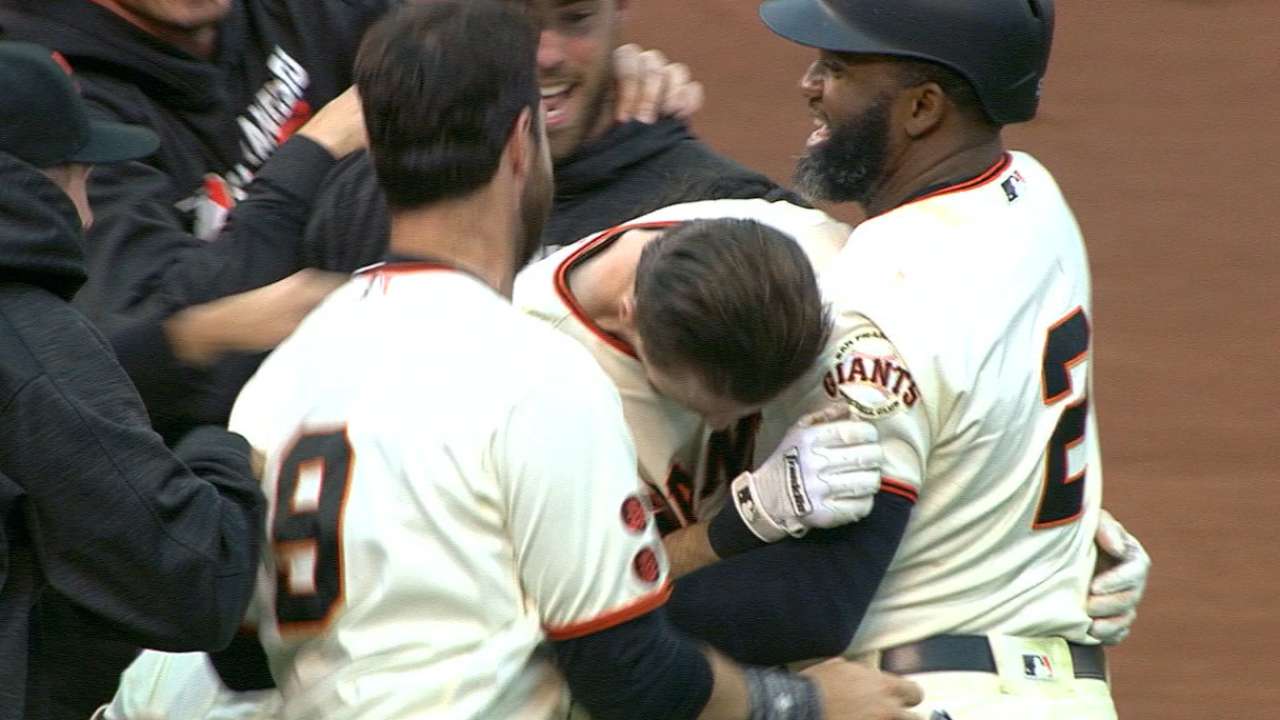 2. Giants (17-16)
The Giants are scoring enough runs, and manager Bruce Bochy has done his usual brilliant job managing the bullpen. Even with some new faces, San Francisco relievers have a 0.79 ERA this month, the best in baseball. Given the starting rotation's issues (4.68 ERA), it's impressive the Giants have a share of first place. Like the Dodgers, their front three of Madison Bumgarner, Johnny Cueto and Jeff Samardzija have been solid. Can they win with Matt Cain and Jake Peavy struggling? Is Tim Lincecum the answer? Or could 6-foot-7 right-handed prospect Joan Gregorio -- who has a 0.78 WHIP in 27 innings at Double-A Richmond -- be fast-tracked to the Majors?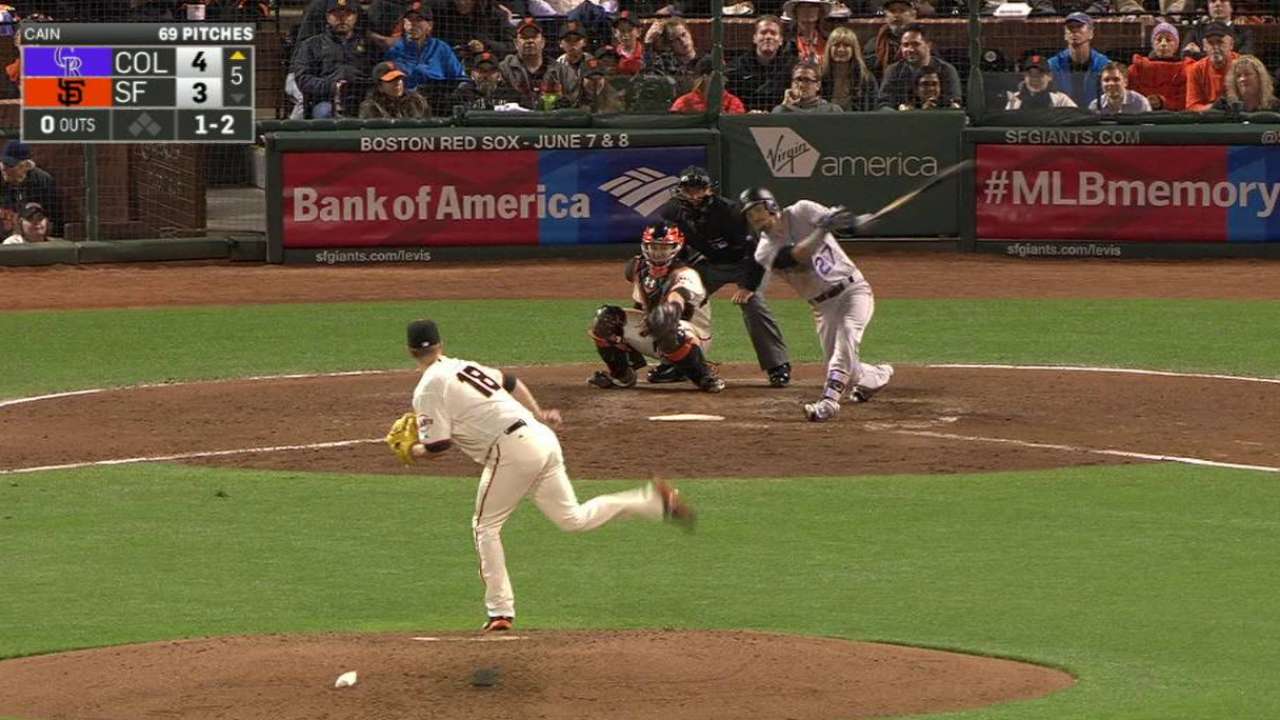 3. Rockies (15-16)
The Rockies return to Coors Field to play the D-backs on Monday night after going 6-4 on a trip to Arizona, San Diego and San Francisco. No team in the division should feel better about itself. Rookie shortstop Trevor Story has 11 home runs while becoming one of the coolest stories in baseball. Third baseman Nolan Arenado leads the NL with 12 home runs and has struck out just 14 times. Three young starters -- Eddie Butler, Tyler Chatwood and Jon Gray -- have shown signs of fulfilling their promise. They've given the entire club a different look, and Chatwood takes a 16 1/3-inning scoreless streak into his start to open the series vs. the D-backs.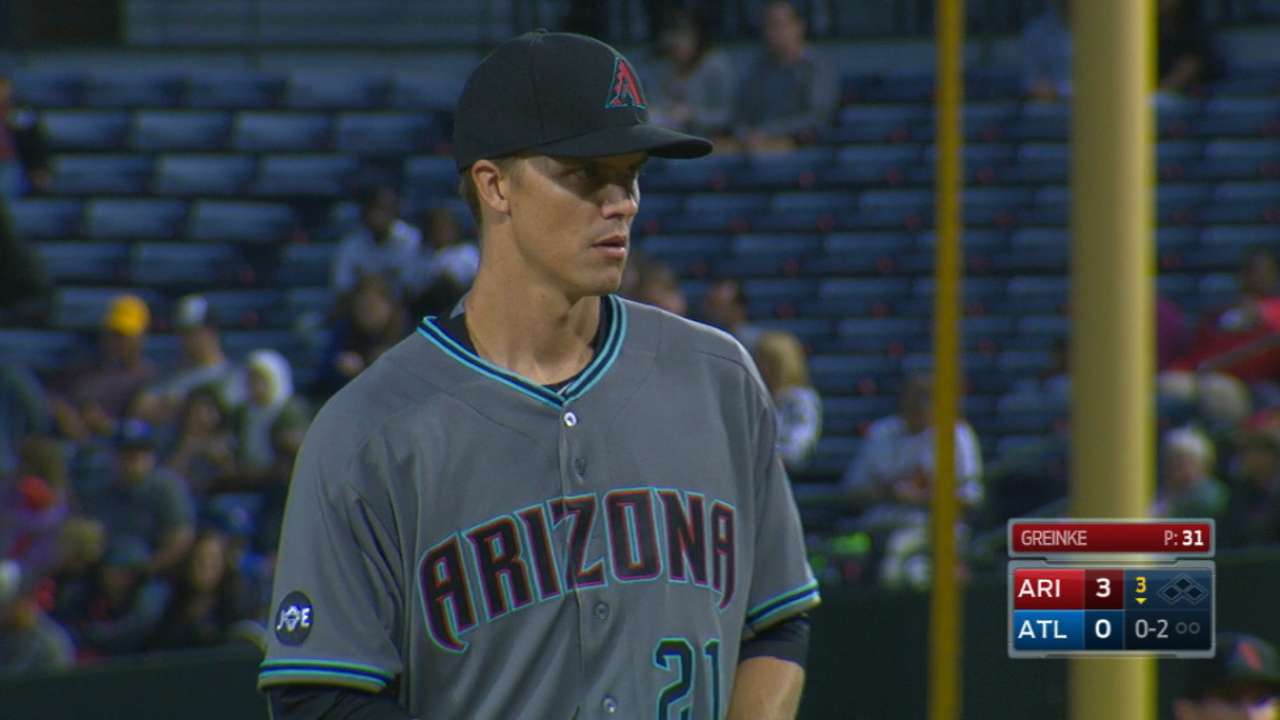 4. Diamondbacks (15-18)
D-backs starters have a 3.31 ERA on their current road trip to Atlanta, Miami and now Colorado. Shelby Miller is coming off his best start of the season. Zack Greinke and Patrick Corbin are pitching well. Their No. 2 prospect, Archie Bradley, makes his 10th career start opposite Chatwood and the Rockies. Even with center fielder A.J. Pollock out until at least late in the season and first baseman Paul Goldschmidt hitting .220, it's all about Arizona's starting rotation. To be three games under .500 considering all the pitching issues bodes well for a run.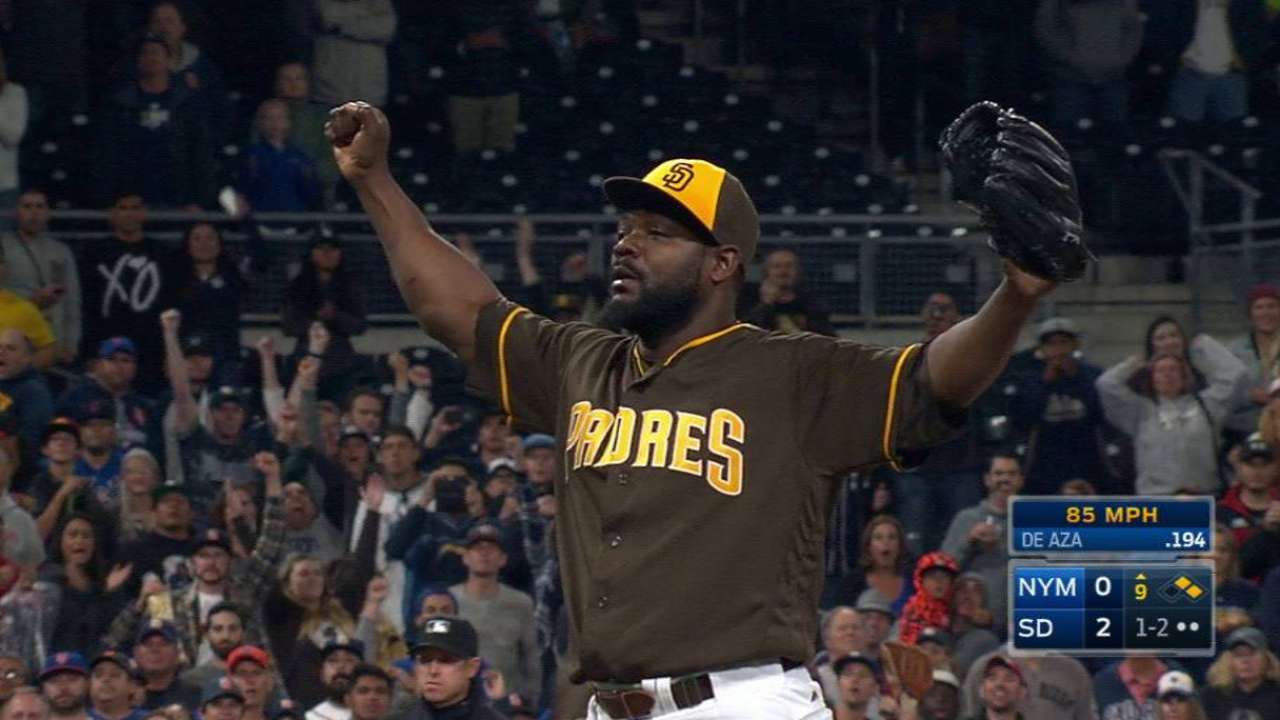 5. Padres (13-19)
The Padres have the second-best ERA in the Majors (2.54) in May and have allowed 23 earned runs over their past 10 games. Right-hander Cesar Vargas, 24, takes a 1.10 ERA into his start against the Cubs on Monday. Drew Pomeranz and Colin Rea have also deepened the rotation behind James Shields and Andrew Cashner. Fernando Rodney anchors a bullpen that has been very good. San Diego is still not generating a ton of offense, but the Padres' pitching gives them a chance. In their past three series, they won two of three from the Dodgers and Rockies and split a four-game series with the Mets. Wil Myers has slowed down after a nice start, but journeyman Brett Wallace is hitting .316, and center fielder Jon Jay is hitting .323 this month.
Richard Justice is a columnist for MLB.com. Read his blog, Justice4U. This story was not subject to the approval of Major League Baseball or its clubs.