Bryce gets a kick out of walks in the park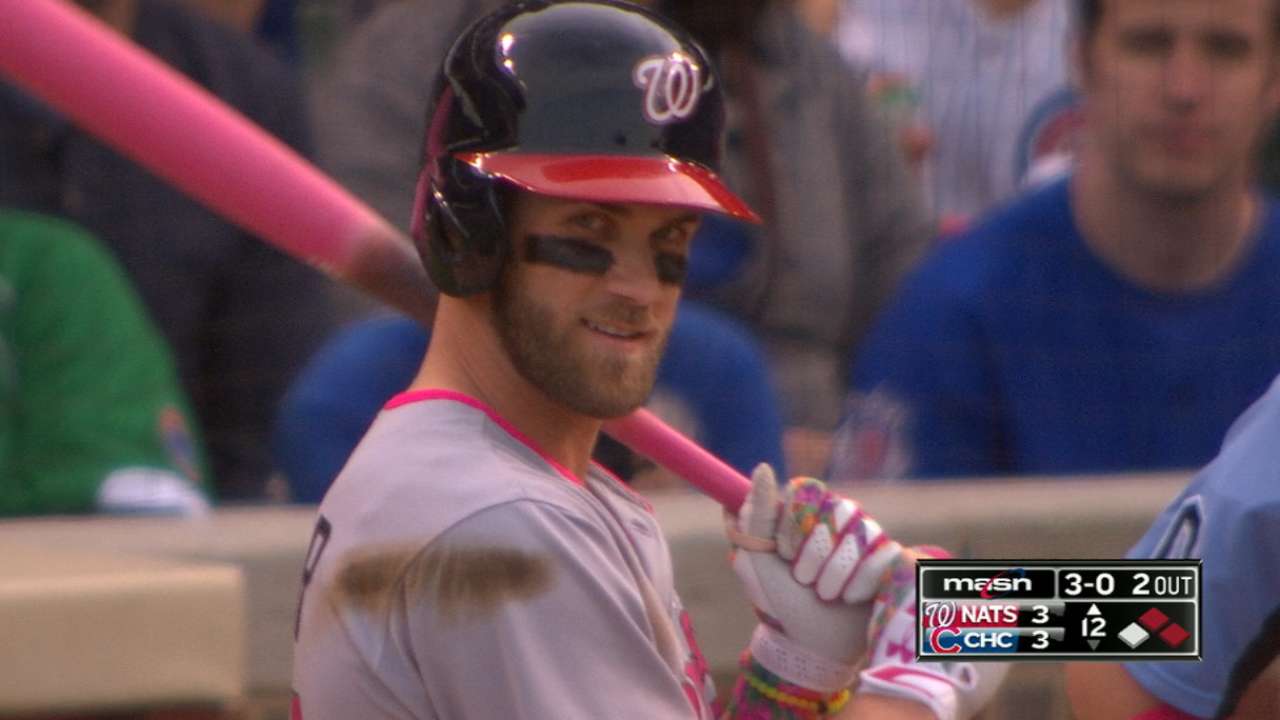 Bryce Harper is amused by his walks
When you've got power like Harper has and you get walked a Major League record-tying six times, all you can really do is laugh.
Pink cleats/socks for Kipnis
Pretty in pink? Jason Kipnis seemed just fine with the Mother's Day look during the Indians' 5-4 win.
Ortiz hits 2 homers
Is David Ortiz really 40? He's tormenting the Yankees like it's still 2004.
Josh Phegley strikes out real hitters
When Adam Jones strode to the plate and saw A's catcher Phegley on the mound, he might not have been counting on Phegley's 86 mph heater. Jones probably wasn't counting on a swinging strikeout, either.
Toronto fan sign
Sunday's Dodgers-Blue Jays game went a moderate three hours and 10 minutes, but dinner time afterward couldn't come soon enough for this Jays fan.
Romine mocks Beltre's dance
Adrian Beltre of the Rangers started the Happy Feet dance at home plate Sunday, and the Tigers' Austin Romine was more than happy to join in.
Matt Kelly is a reporter for MLB.com. Follow him @mattkellyMLB. This story was not subject to the approval of Major League Baseball or its clubs.