What's Next: Stellar arms star in NLDS rematch
Dodgers-Mets square off as dominant Chicago clubs look to stay hot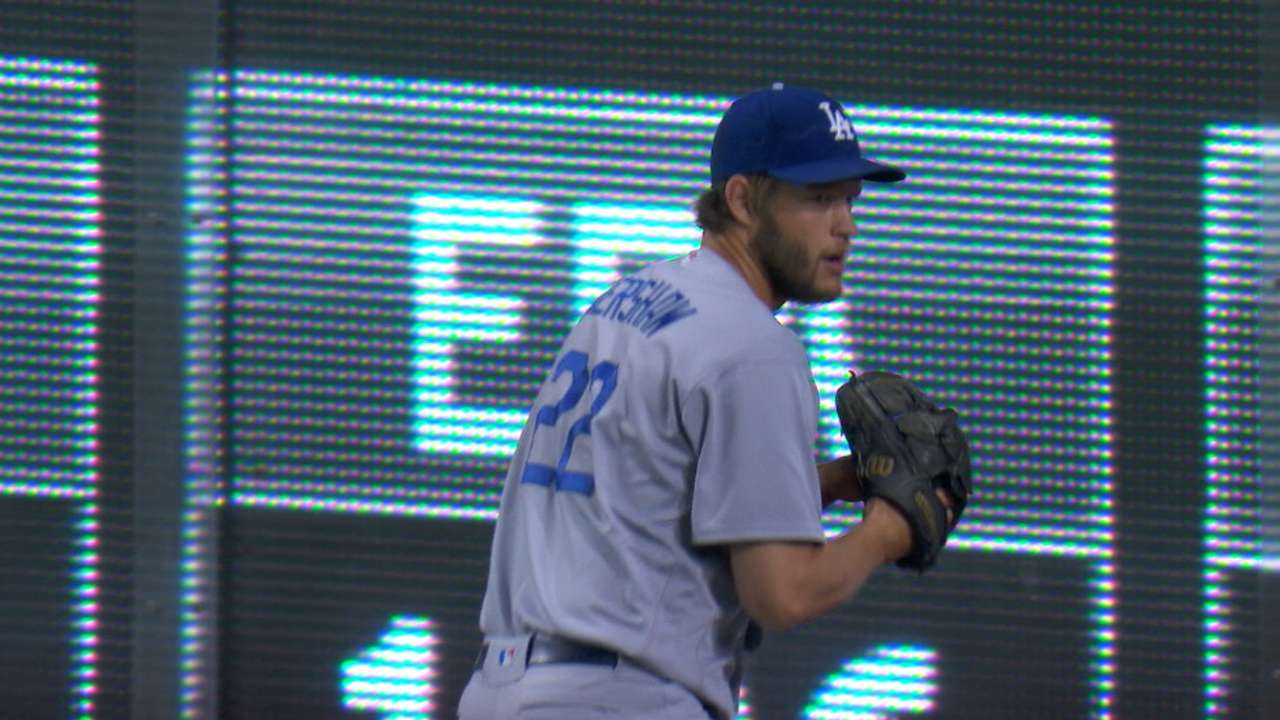 Their five-game showdown in the 2015 postseason gave us a jolt of autumn electricity that showed us quite a bit of the present and future in big-time starting pitchers. And in the week ahead, they match up again for the first time since the National League Division Series.
What's next for the Mets and Dodgers is four games in Dodger Stadium to begin another great week of Major League Baseball. From Monday to Thursday, we'll get a heaping helping of majestic starting pitching, with Steven Matz, Jacob deGrom, Noah Syndergaard and Bartolo Colon slated for the now-first-place Mets, who beat the Dodgers in that epic series last year.
Meanwhile, Scott Kazmir, Alex Wood, Kenta Maeda and three-time Cy Young Award winner Clayton Kershaw are in line for the Dodgers, who share first place in the NL West with the Giants.
Fireworks should ensue, and not just from the bat of Colon, who shocked, stunned and thrilled the sports-loving world with his first career home run in San Diego on Saturday. Colon figures to get back in the batter's box against Kershaw, which makes it one of the tougher assignments around. But both of these teams are back to their winning ways, which should give this week's meeting a postseason vibe, even if we might be getting a bit ahead of ourselves.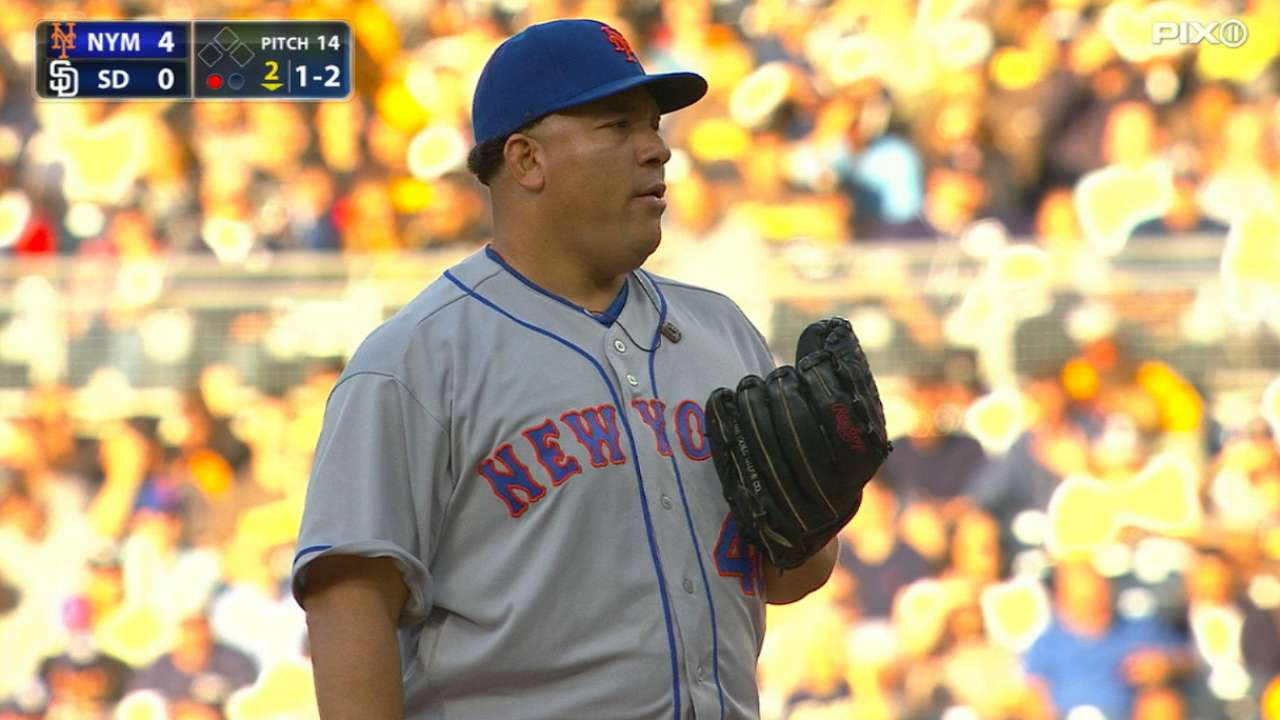 "It's only May," Mets manager Terry Collins said. "We've got a long way to go."
Indeed we do, but there's a lot more cooking this week that could have major implications on the road to October.
Take the Cubs, for example. They walked off the Nationals in 13 innings on Sunday, have won seven in a row and nine of their last 10, and they are 24-6 after the first 30 games of the season. This is a rare stretch of early-season dominance, and this week they'll try to keep it going while staying put in the Friendly Confines of Wrigley Field. They will host three-game series against the Padres and their NL Central-rival Pirates, and they're one confident team heading in.
"We're playing really good baseball right now," Cubs third baseman Kris Bryant said. "A lot of stuff seems to be going our way. ... Sometimes baseball goes your way, and I think we're on a little streak here."
They're not the only ones.
Over in the American League and on the South Side of the Windy City, the White Sox are getting the job done in a resurgent start to 2016. Ace Chris Sale is 7-0, Mat Latos is 5-0, Jose Quintana is 5-1 and Chicago is getting contributions from all over the lineup. The result is the best record in the AL (22-10) heading into Monday and a comfy spot atop the AL Central.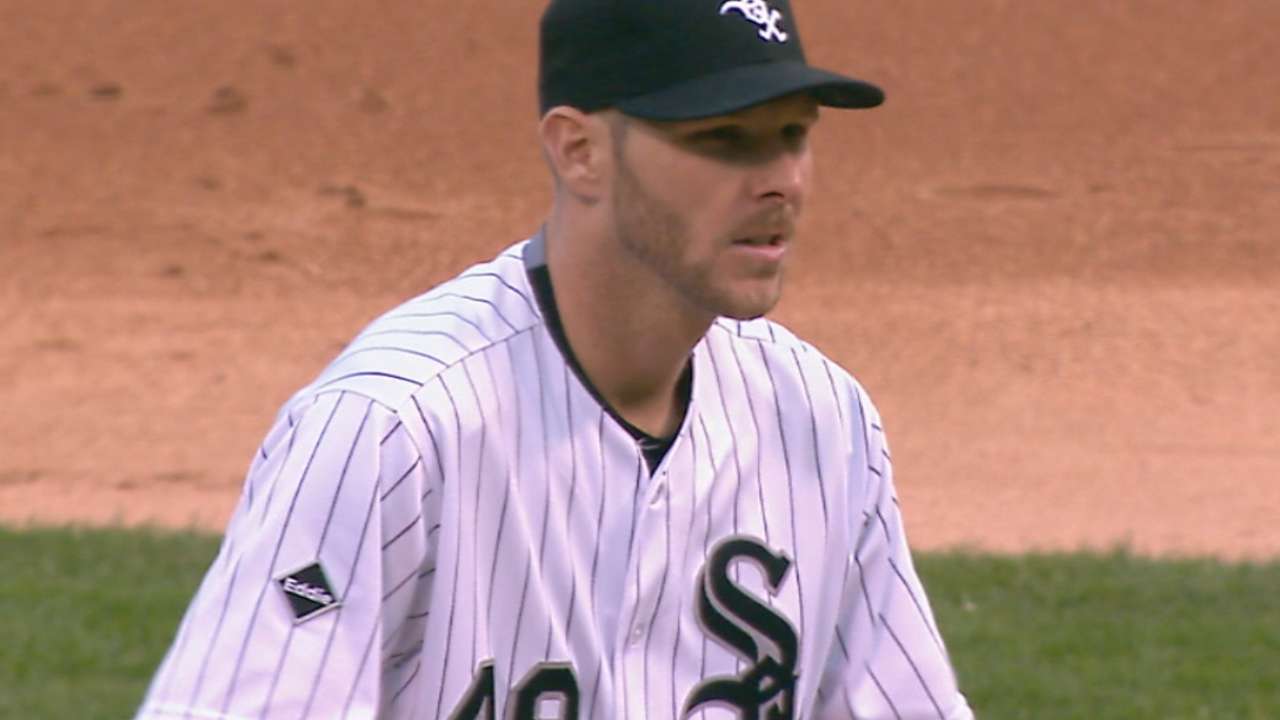 But that doesn't mean 2016 will be a stress-free stroll through the schedule. The White Sox play nine games outside the division starting Monday, including six this week on the road. They'll start with a three-game set in Texas against a Rangers club that went to the postseason last year and has won three in a row. Then they'll spend the weekend in the Bronx playing the Yankees.
"Our schedule is so long that you just keep going," White Sox manager Robin Ventura said. "You look week to week as far as who you've got, where there is a day off, where you can maybe give a pitcher an extra day here and there. The other stuff, it doesn't do you any good to sit there and look back and gloat or pat yourself on the back, because the season is daunting."
That's a wise and common theme as the season steams into mid-May with intrigue galore in the week ahead.
How about those Marlins? Even though they lost Saturday and Sunday, they've still won seven of their last 10 and they are above .500 in the tough NL East. This week they'll try to get the best of the Brewers in three games in Milwaukee before heading to Washington for a tough weekend test against the Nationals, who enter the week having lost four in a row.
There's much more on tap all over the big leagues, too.
Rangers ace Yu Darvish, coming off Tommy John surgery that kept him out for all of 2015, should make another rehab start this week as he prepares for a possible late-May return to the Texas rotation.
And one of the best series of the week is happening in the Pacific Northwest. The Rays have won four in a row to move to 15-14, and they head to Seattle to face the Mariners, who have been hot for weeks and have claimed the top spot in the AL West. The two clubs will meet up for three games in Safeco Field starting Monday.
"You want to get over .500, but you also want to continue it," Tampa Bay manager Kevin Cash said. "We're playing good baseball. We're playing tight games right now. And the guys are really responding well to these crunch situations."
Doug Miller is a reporter for MLB.com. Follow him on Twitter @DougMillerMLB. This story was not subject to the approval of Major League Baseball or its clubs.