Angels proud to wear pink for a special cause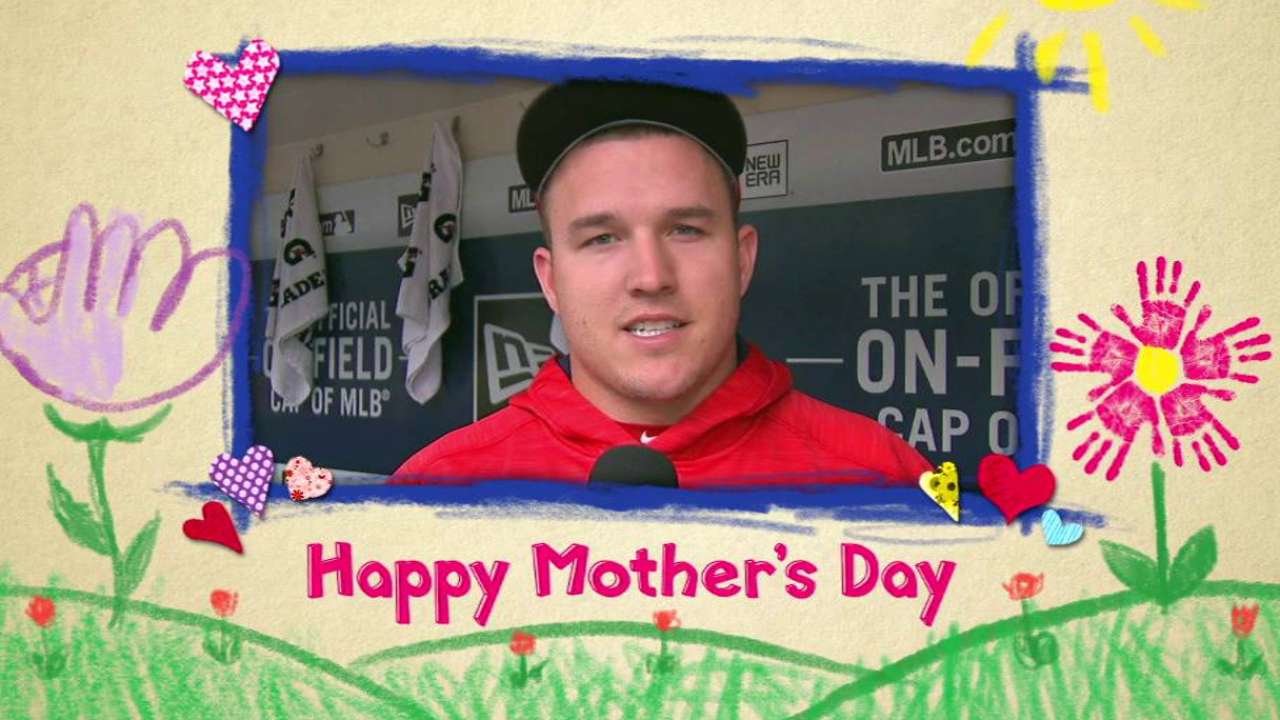 ANAHEIM -- It was a day of pink for all involved in baseball, but for a select few in Anaheim, pink was far more than just an accent on Mother's Day.
Mike Trout wore hot-pink socks that matched his hot-pink shoes, giving his legs a one-tone look so bright you might have been able to spot him in the Angel Stadium outfield from outer space. While a few others sported the socks and the sleeves as well, none did it quite like Trout.
"Oh yeah, they're pretty bright," Trout said. "On a special day like this you like to show it off a little bit more."
But of course, Sunday's pink theme went beyond socks and the bats. It was about raising awareness for breast cancer and honoring mothers everywhere.
• Mom with 'warrior' spirit set example for Soto
For pitcher Mike Morin, it's a particularly meaningful day. Morin made his Major League debut on Mother's Day in 2014 and after receiving his callup, he surprised his mom, Leatha Cline, by flying her to Toronto.
"When I first got called up, I was kind of jokingly talking to my stepdad, saying, 'What should I get my mom?' We were in Toronto at the time and I jokingly said, 'I'll fly her out there,'" Morin said. "She was the only mom there in Toronto and I ended up getting to pitch in the ninth inning and we won the game. That was a really special moment."
Morin was able to spend time with his mom all weekend and even gave her the game ball on the field. It was an experience so memorable that the family decided to make it a tradition.
"Wherever we're at, I always fly my mom out for Mother's Day," Morin said. "Having that experience and having a weekend for us, because I don't get to see her very much, being able to spend time with her is pretty special."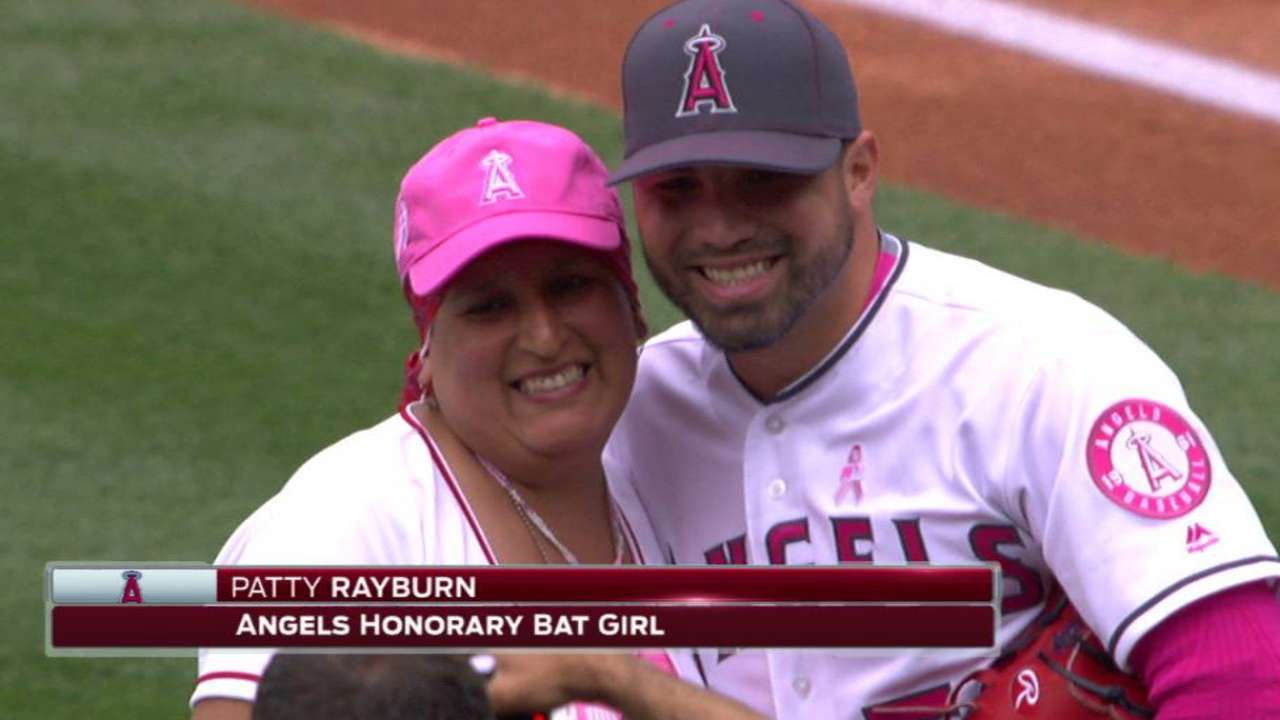 While some might say that the hot pink clashes with the Angel red, the players are happy to clash if it's for a good cause.
"It's always good to show your support for breast cancer and Mother's Day every chance you get," Trout said. "It shouldn't just be one day. It should be all the time."
Authentic game-used Louisville Slugger pink bats and other gear from Mother's Day games will be auctioned exclusively at MLB.com, with proceeds benefiting the fight against breast cancer. The complete Mother's Day collection -- which includes the special caps and jerseys being worn by players on Sunday -- is available at the MLB.com Shop.
Abbey Mastracco is a contributor to MLB.com based in Anaheim. This story was not subject to the approval of Major League Baseball or its clubs.