Comerica Park turns pink as Tigers honor mom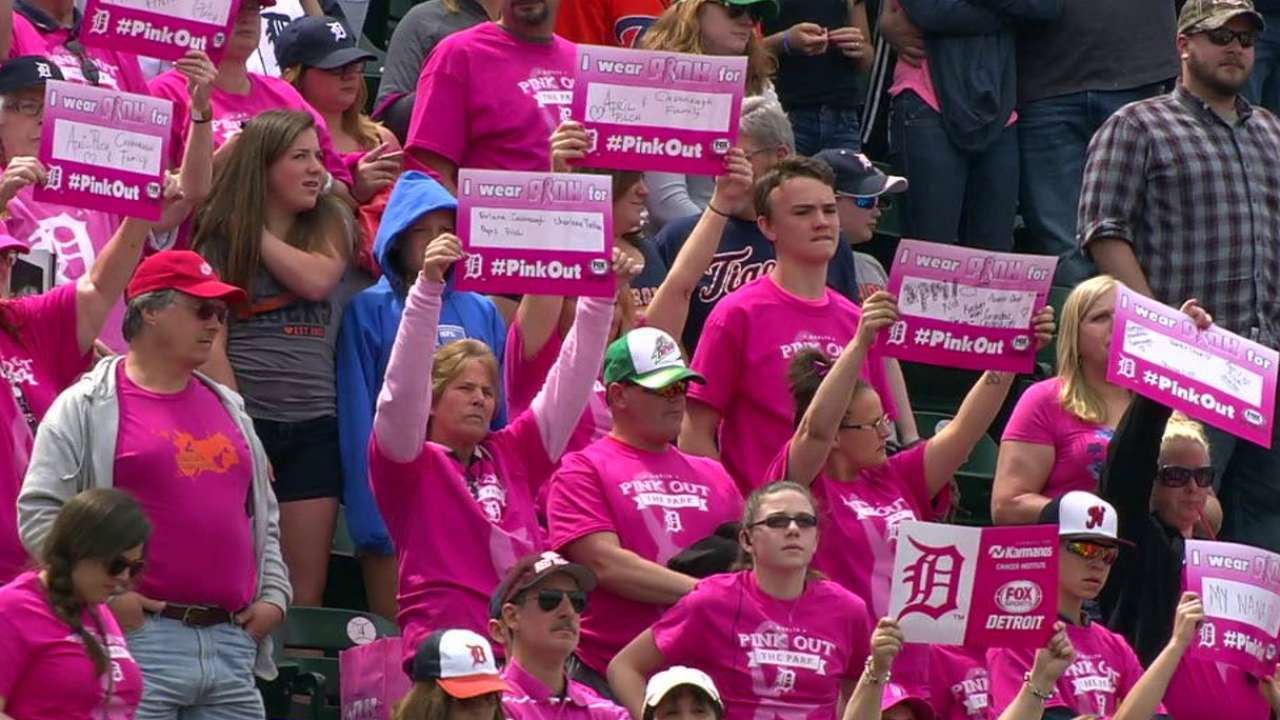 DETROIT -- In the clubhouse before the Tigers' 8-3 loss to the Rangers on Sunday, Miguel Cabrera lined up various teammates' pink cleats, and the players debated whose were the best.
Comerica Park turned pink as Major League Baseball celebrated Mother's Day and helped raise money and awareness for breast-cancer research.
• Russell cherishes day as Tigers' Honorary Bat Girl
"They support the cause, and I'm happy to wear it," Tigers third baseman Nick Castellanos said of his pink cleats, which included flowers on them.
Castellanos gave his pink bat to a kid in the stands after a sixth-inning flyout. He also expects to give his mother some sort of gear, which is something he has done in the past.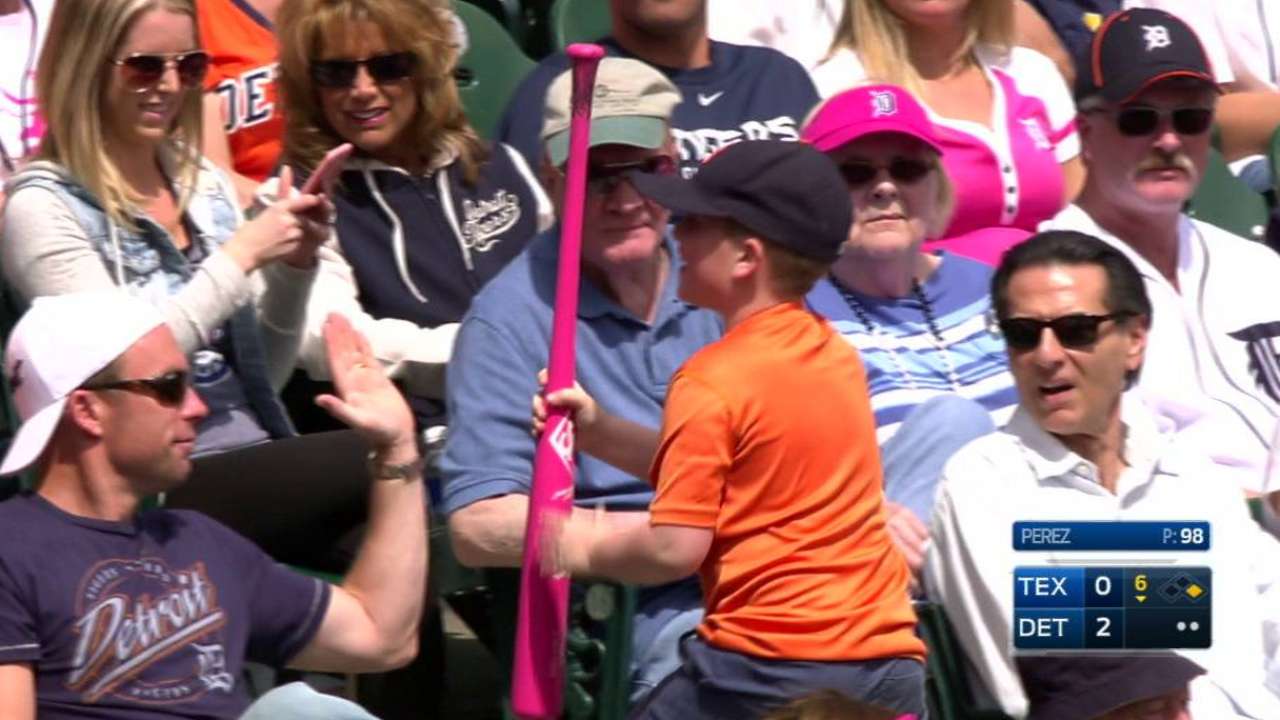 "All the tournaments she'd take us to all over the state of Florida, all the time her and my dad sacrificed, I wouldn't be here if it wasn't for them," he said.
Authentic game-used Louisville Slugger pink bats and other gear from Mother's Day games will be auctioned exclusively at MLB.com, with proceeds benefiting the fight against breast cancer. The complete Mother's Day collection -- which includes the special caps and jerseys being worn by players on Sunday -- is available at the MLB.com Shop.
The day was especially meaningful to Tigers catcher James McCann, who was given a 1-in-4 chance of surviving birth due to a tear in the amniotic sac early in his mother's pregnancy. Carla McCann was very careful with what she did during pregnancy to make sure things turned out OK.
She never dreamed he'd become a Major League ballplayer. The pink gear is another reminder for McCann about what his mother went through.
"I credit my mom a lot for where I am today," he said. "Without her, I'm not where I am. Any day where you can celebrate her is a special day."
Chris Vannini is a contributor to MLB.com based in Detroit. This story was not subject to the approval of Major League Baseball or its clubs.