Herrmann, D-backs celebrate Mother's Day in style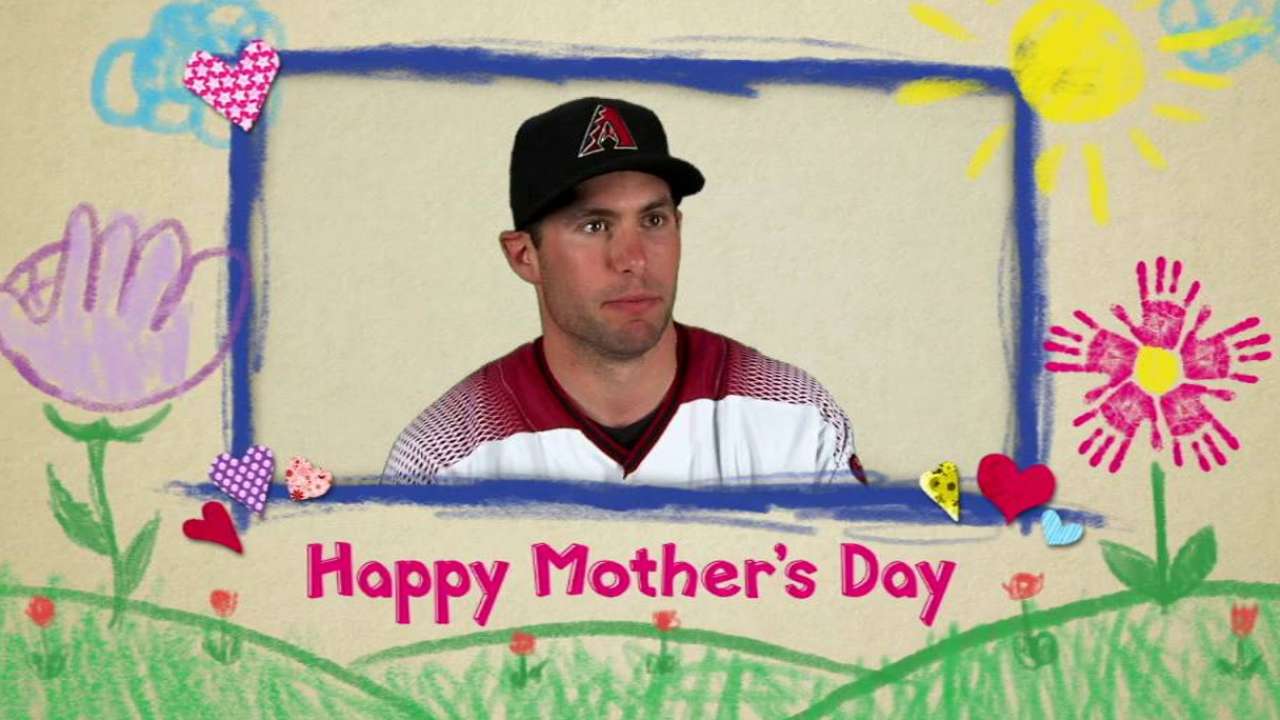 ATLANTA -- As he rode to the ballpark Sunday morning, D-backs catcher Chris Herrmann called his mother, Bobbi.
"Just said Happy Mother's Day," Herrmann said. "I love you."
Oh, and by the way, Mom, I'm going to hit two home runs and play a huge role in my team beating the Braves, 5-3.
"I didn't say that," Herrmann said. "I didn't even say I was going to get a hit for her. Again, to hit two homers on Mother's Day, I'm very thankful. It's definitely one of the most memorable things I've done in my career to this point."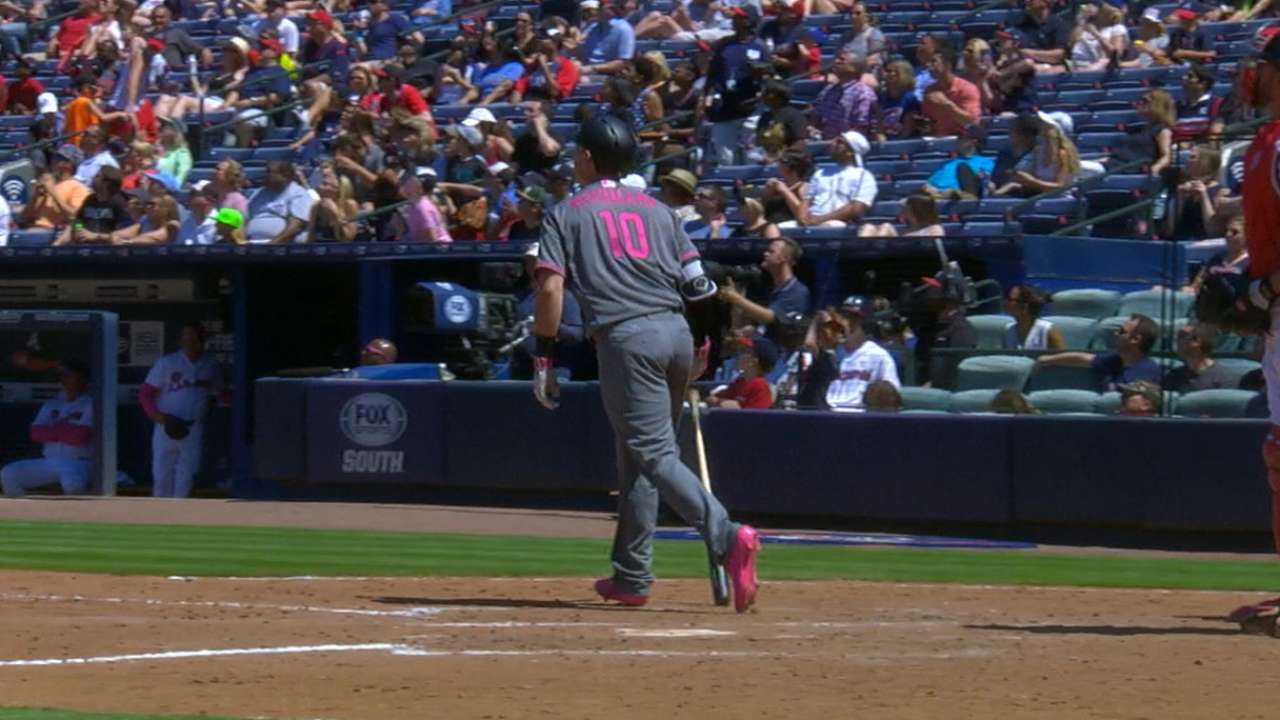 D-backs players honored their mothers by wearing pink cleats and swinging pink bats. They also wore specially designed pink uniforms and hats.
"It's very special for me," outfielder David Peralta said. "I played today in honor of my mother, Celina."
Manager Chip Hale talked to his mom in the morning. Yvonne Hale, who takes D-backs losses even harder than Chip, is in better spirits after the D-backs swept the Braves. Prior to that, they had lost six straight.
"She's excited about these wins," Hale said with a smile. "She doesn't care for those losses much."
Patrick Corbin, who tossed seven shutout innings Sunday, had not talked to his mom as of 30 minutes following the game, but he does know that Patricia Corbin enjoyed it very much.
"My mom was excited I was pitching today," Corbin said. "I know she's been going crazy. I've gotten some snapchats already from my brother. She had a good time."
Steve Gilbert has covered the D-backs for MLB.com since 2001. Follow him on Twitter @SteveGilbertMLB. This story was not subject to the approval of Major League Baseball or its clubs.