Polanco power: OF emerging as deep threat
Pirates youngster hits fourth homer of season, a three-run shot off left-field foul pole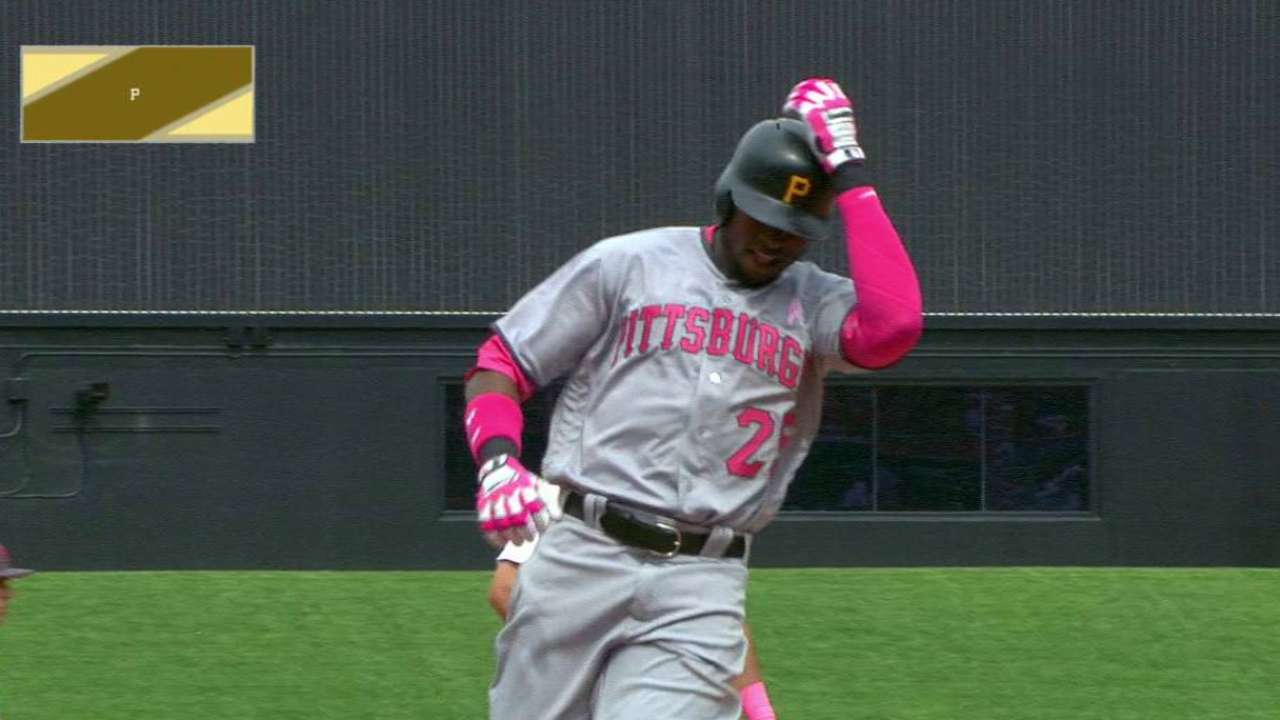 ST. LOUIS -- Gregory Polanco had one thought when the ball came off his bat in the seventh inning of the Pirates' 10-5 win over the Cardinals on Sunday: "Stay fair, stay fair, stay fair." And it did. Barely.
Polanco banged a home run off Busch Stadium's left-field foul pole, a three-run shot that served as further evidence of the remarkable strides he's taken offensively this season.
• Cast your Esurance All-Star ballot for Polanco and other #ASGWorthy players
"This kid's figuring things out every day he goes out there," manager Clint Hurdle said. "To drive a ball down the left-field line, that is impressive."
More than a month into the season, Polanco is hitting .292/.393/.504. He's walking as often as he's striking out, and he's already driven in 19 runs. But the most encouraging aspect of the hot start by "El Coffee" is his emerging power.
Sunday's three-run homer was his fourth dinger of the season, a total he didn't reach last year until July 24. His "isolated power" average -- which subtracts batting average from slugging percentage -- is .212, well above his .128 career mark.
"I can drive the ball. Just stay within myself and don't try to do too much," Polanco said. "Just stay how I am and do what I know to do."
That #HotCoffee was delivered 348ft pic.twitter.com/76itSDKBuG

— Pittsburgh Pirates (@Pirates) May 8, 2016
Polanco is hitting more line drives and fewer ground balls. His long-limbed swing is tightened up compared to previous years. He's being selective at the plate. He has put the ball in play to all fields, the way he did as a top prospect in the Minor Leagues.
"Whenever you hit the ball to the opposite field, you're feeling good and seeing the ball good," Polanco said. "I just have to stay with that approach."
That approach helped him belt Matt Bowman's 2-1 fastball down the left-field line. Bowman's first three pitches were all outside, so Polanco zeroed in on that spot. The fourth pitch was in a similar location, and it found Polanco's bat and, eventually, the foul pole.
"I was a little surprised. I didn't know," Polanco said. "I was more worried about it staying fair than going out. I hit it good. I hit it on the barrel."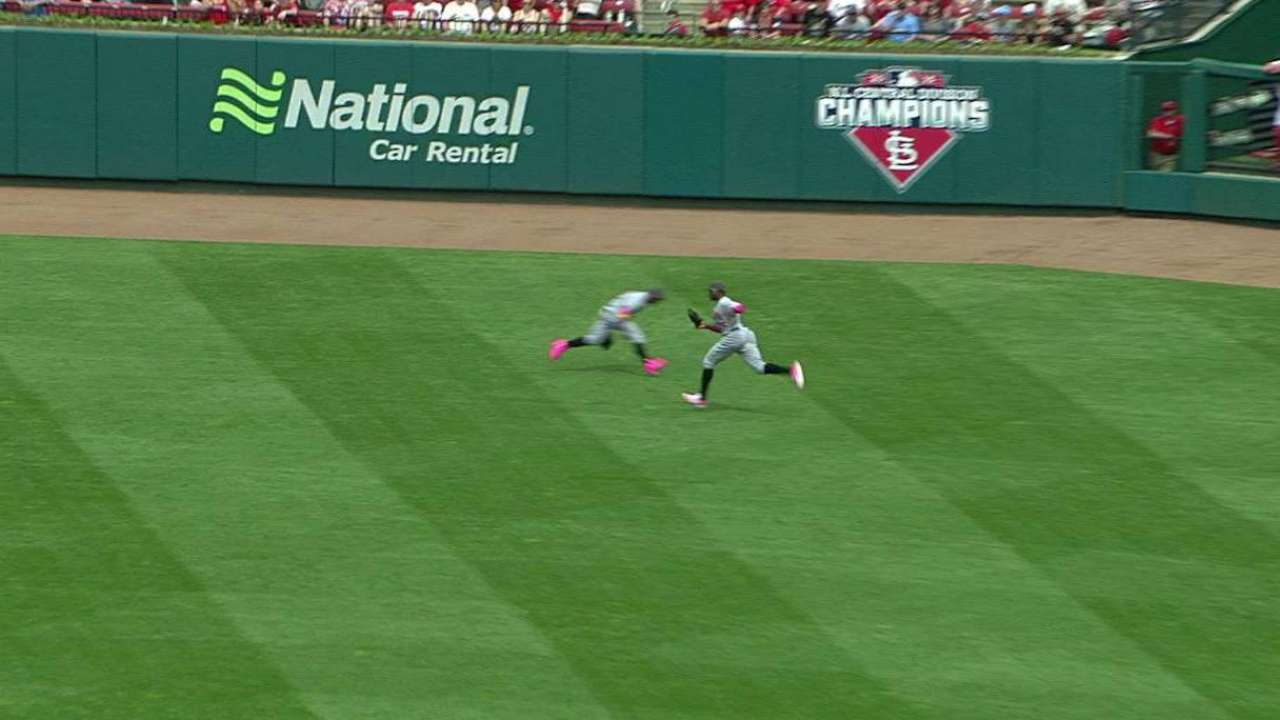 It was Polanco's first non-solo home run since July 24, and his first three-run homer since June 26, 2014. It was also his first as a No. 3 hitter. Polanco hit third all weekend and may find himself there more often this season.
"I like that spot. Hopefully I'll stay there," Polanco said. "I'm going to try to do my job and help the team however I can."
David Freese hit third for most of the first month of the season. Jung Ho Kang could eventually take that spot, but Hurdle is easing him back into the lineup by batting him lower in the order.
But why not Polanco? He's performing like a No. 3 hitter, after all.
"We'll see how it plays out moving forward. It's got some legs," Hurdle said. "He's looked pretty good there."
Adam Berry has covered the Pirates for MLB.com since 2015. Follow him on Twitter at @adamdberry. This story was not subject to the approval of Major League Baseball or its clubs.