Ellsbury hoping to avoid going on 15-day DL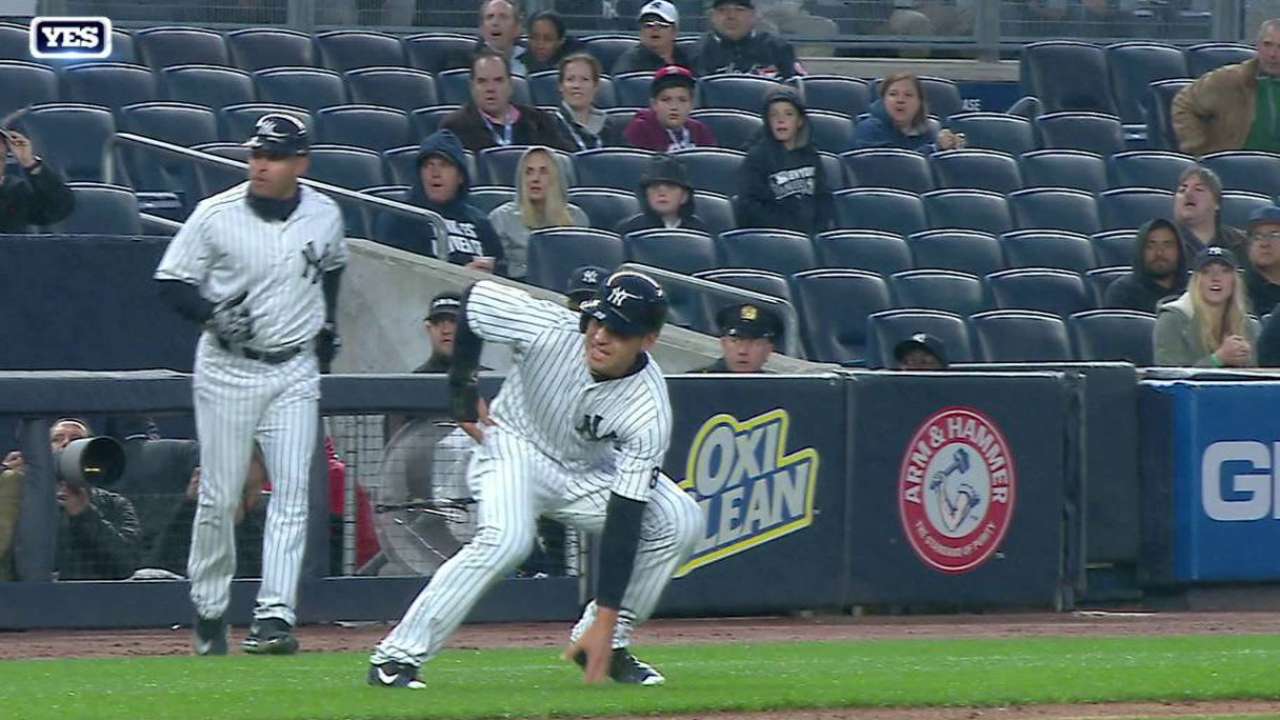 NEW YORK -- With Alex Rodriguez and CC Sabathia already on the 15-day disabled list, the last thing the Yankees could afford would be to lose another veteran for 15 days. And outfielder Jacoby Ellsbury hopes it won't come to that.
Ellsbury exited after the first inning of the Yankees win over the Red Sox on Friday night with soreness in his right hip and has since been out of the lineup each of the past two days. He addressed the injury to the media Sunday afternoon, voicing both concern and optimism.
"I hope we can get back as soon as possible," he said. "I don't want to speculate on a time, but that's the goal, to avoid the DL."
That said, Ellsbury said he's still feeling pain in his hip when he walks, although significantly less pain than he felt on Friday and Saturday. He's yet to resume any baseball activity and doesn't know if the injury will affect his swing, but he is fairly certain that running would be a difficult task in his present state.
Ellsbury sustained the injury stealing third base. He moved to slide into the base, but noticed the ball had trickled to the backstop and popped back up to round toward home. It was in that motion that the outfielder felt the pain.
Despite the injury, Ellsbury stayed in the game and scored on a Brian McCann double later in the inning. As grateful as Ellsbury was that McCann knocked him in, he did say he wished McCann was able to hit the ball a little further for the sake of his limp.
"I worked to get to third, I guess I wanted to score," Ellsbury said. "I was glad that Mac hit something that I could basically just cruise on in. I wish he hit a homer but really I was just happy I was scoring."
There isn't yet a timetable that Ellsbury is aware of for his return to baseball activities. Prior to Sunday's game, Yankees manager Joe Girardi estimated that it'll be "the next couple of days" before the 32-year-old resumes work, but Ellsbury said he's a little more day to day than that.
"I feel it when I walk, but it does feel better from yesterday," he said. "Who knows when I wake up tomorrow how it's going to feel? But I assume it's going to feel like it did today."
Nick Suss is a reporter for MLB.com based in New York. This story was not subject to the approval of Major League Baseball or its clubs.