Wearing pink special for Duffey, Plouffe
Righty lost mother to cancer; third baseman's mother is survivor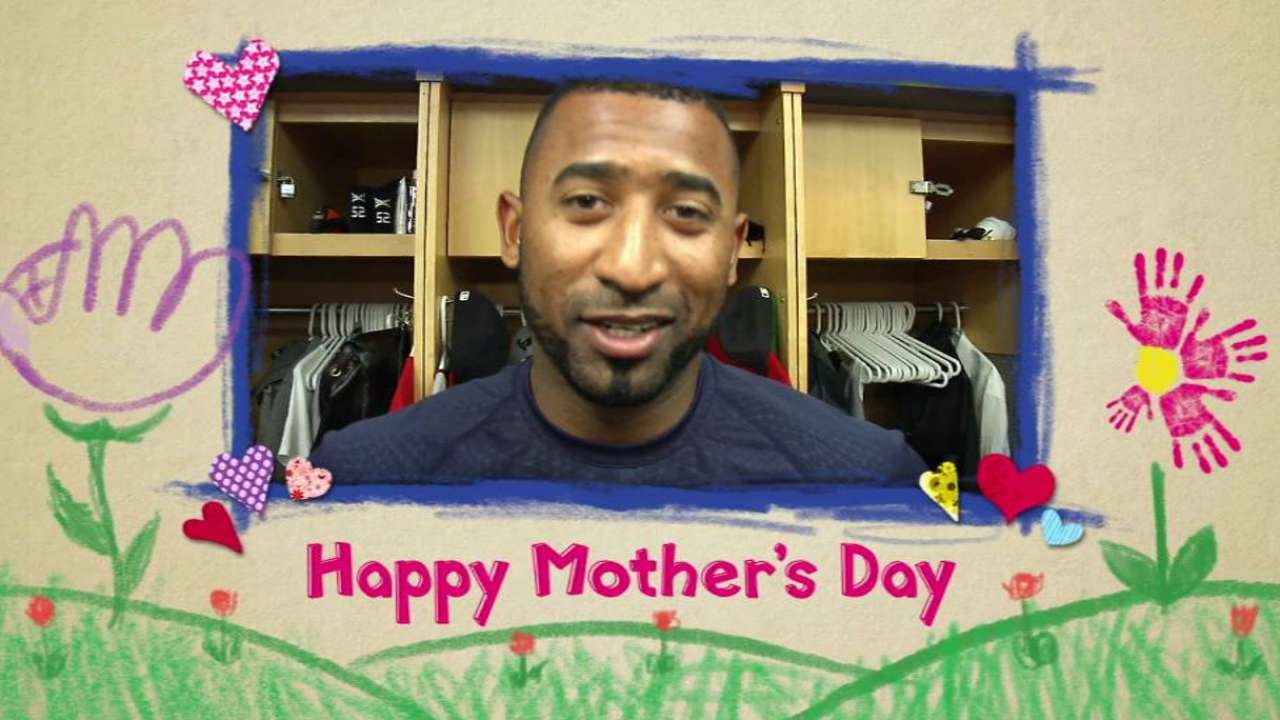 CHICAGO -- Mother's Day meant pink shoes, pink bats and uniforms and caps with pink trim for players across Major League Baseball on Sunday in support of breast cancer awareness.
That hits home for two Twins players in particular: Tyler Duffey and Trevor Plouffe.
Duffey's mother, Shanna, died from breast cancer in April 2012, when Duffey was in college at Rice. Sunday, Shanna Duffey's son threw seven strong innings in a 3-1 loss to the White Sox.
Duffey said his mother was watching in spirit.
"I've never pitched on Mother's Day, so it's pretty cool," he said.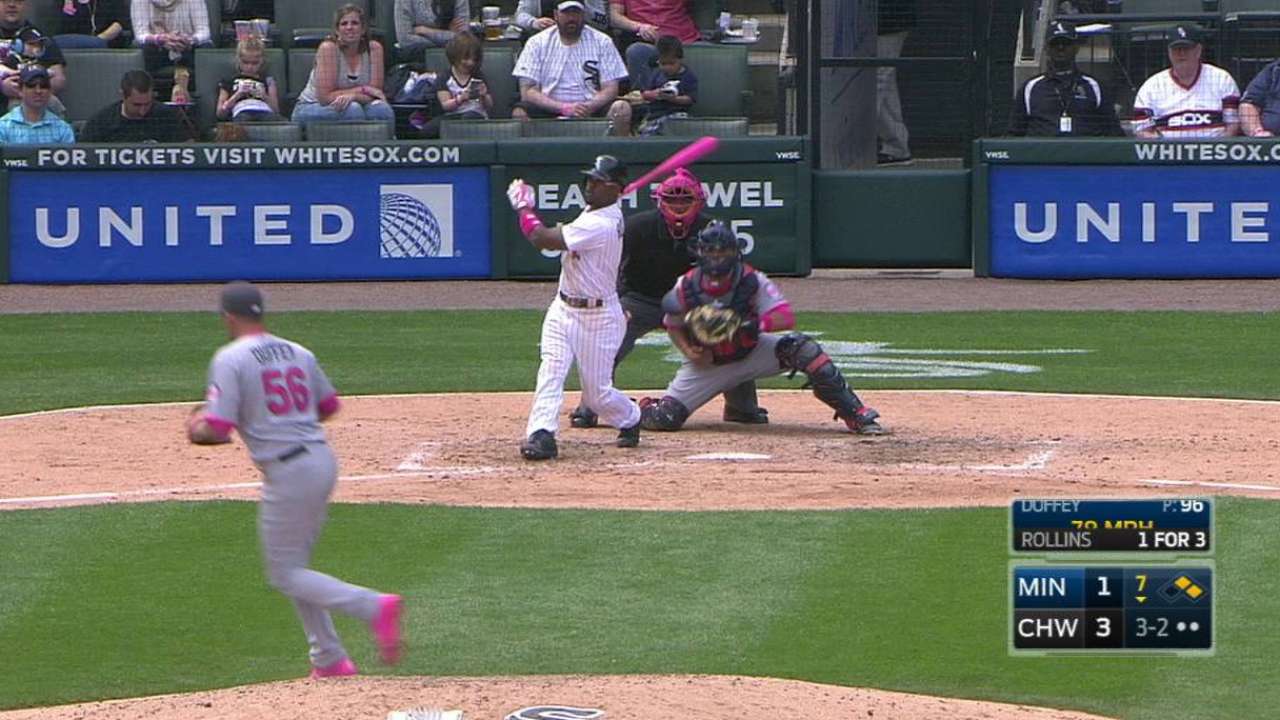 Plouffe's mother, Diane, is a breast cancer survivor.
"Obviously, we're honoring our mothers, but overall, with the breast cancer patch, that's more of what it's about," Plouffe said. "I know the jerseys get auctioned off, a lot of our stuff we wear will get auctioned off, and that will all go toward breast cancer research.
"That's something I think we all really like to do. It's really easy for us to do, but it means a lot, so obviously everybody is behind this all throughout the big leagues. It's a very good thing that we do."
Authentic game-used Louisville Slugger pink bats and other gear from Mother's Day games will be auctioned exclusively at MLB.com, with proceeds benefiting the fight against breast cancer. The complete Mother's Day collection -- which includes the special caps and jerseys being worn by players on Sunday -- is available at the MLB.com Shop.
Cody Stavenhagen is a reporter for MLB.com based in Chicago and covered the Twins on Sunday. This story was not subject to the approval of Major League Baseball or its clubs.