Extra work paying dividends for Garcia
DH extends hitting streak to 9 games in Sunday's victory over Twins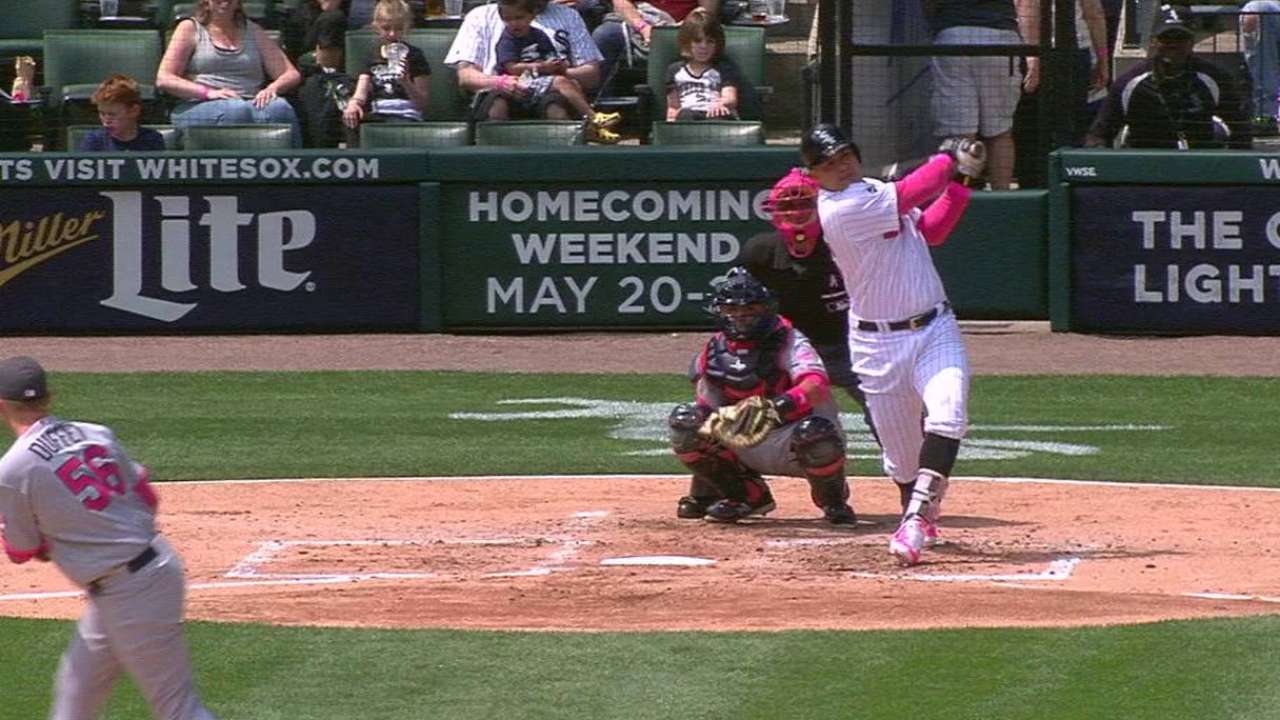 CHICAGO -- As Avisail Garcia's fortunes at the plate started to change for the better, they suddenly got worse on the injury front.
But missing four games due to a strained right hamstring suffered on April 29 in Baltimore didn't knock Garcia off track, as he picked up two more hits and scored two runs during the White Sox 3-1 victory over the Twins on Sunday at U.S. Cellular Field. Garcia has hit in nine straight games and is 6-for-12 over the four games since returning to action.
Garcia couldn't run while he was injured, but he spent a great deal of time working on his swing mechanics to keep them consistent.
"Just trying to feel the same way," said Garcia of his injury work. "When I DH, I try to be loose and practice my mechanics and be consistent and try to see good pitches."
During the completion of this three-game weekend sweep, Garcia singled in the third off Minnesota's Tyler Duffey and then doubled and scored the go-ahead run on Austin Jackson's double in the fifth. Garcia came home with an insurance run in the seventh after striking out but reaching on a wild pitch.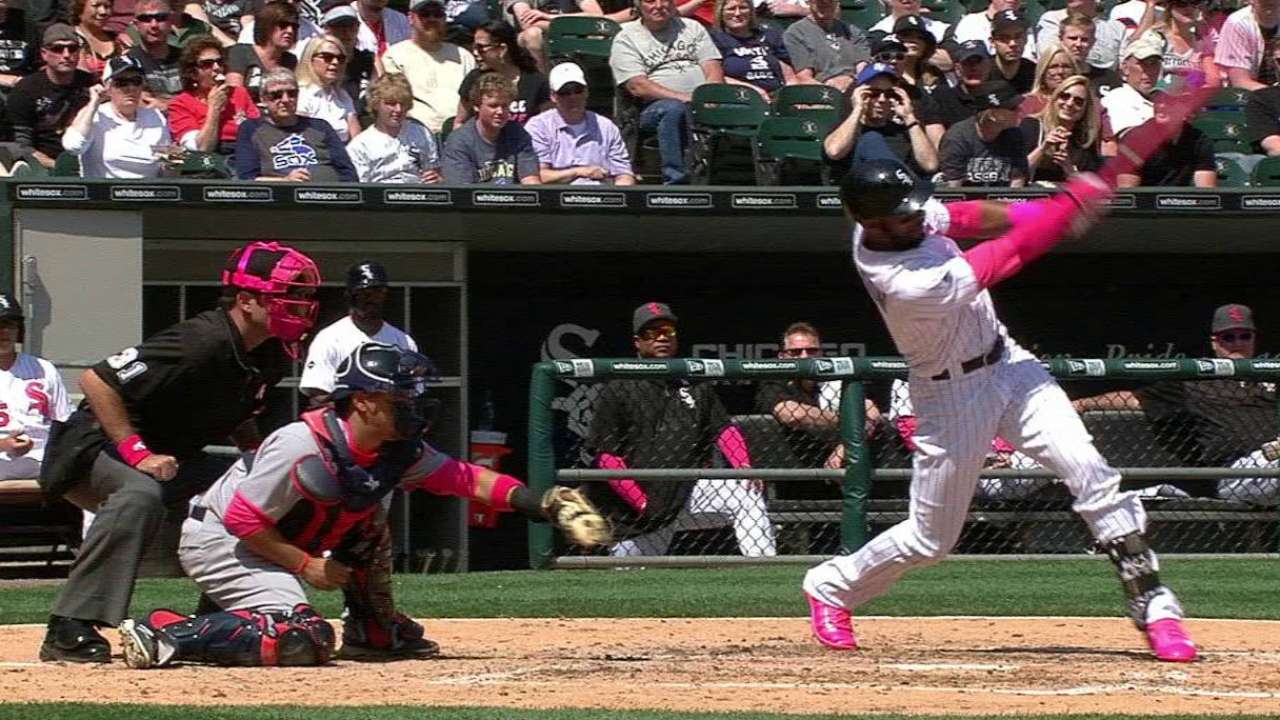 Becoming the full-time designated hitter stood as Garcia's biggest adjustment entering the 2016 season, ranking above the changes he made with his hands, head position and posture at the plate on his swing. The change wasn't easy for a player who had played the field his entire career, but he's starting to figure out a set routine.
"When he had that injury, it kind of slowed him down and it might have even helped him," White Sox third baseman Todd Frazier said. "You can start to understand, 'I'm the DH and let's slow everything down and get relaxed and enjoy baseball. I'm going to be a hitter now, that's it.'"
"Now I have more chances to watch videos and try to see what they want to do to me, how they pitch me my first at-bat, my second at-bat," Garcia said. "It's different. But I will take it."
This nine-game hitting streak has raised Garcia's average from .135 to .256. Starting the season slowly was not exactly a target for the 24-year-old, who already was on the hot seat in the fans' minds with the team having pursued free agent outfielders Yoenis Cespedes and Alex Gordon during the offseason.
Confidence never wavered for Garcia, who has stayed upbeat through the good and bad times during his White Sox tenure.
"It's not tough. It's a long season. It's like maybe 20 at-bats or 30 at-bats," said Garcia of his slow start. "You just have to keep positive and try to work hard every day. When you work hard and believe in what you are doing, everything is going to come out. You have to play hard and don't do too much."
Scott Merkin has covered the White Sox for MLB.com since 2003. Read his blog, Merk's Works, follow him on Twitter @scottmerkin, on Facebook and listen to his podcast. This story was not subject to the approval of Major League Baseball or its clubs.