All four (in) one: Duffey delivers historic inning
Right-hander is 1st Twin to fan 4 in inning since Liriano in 2012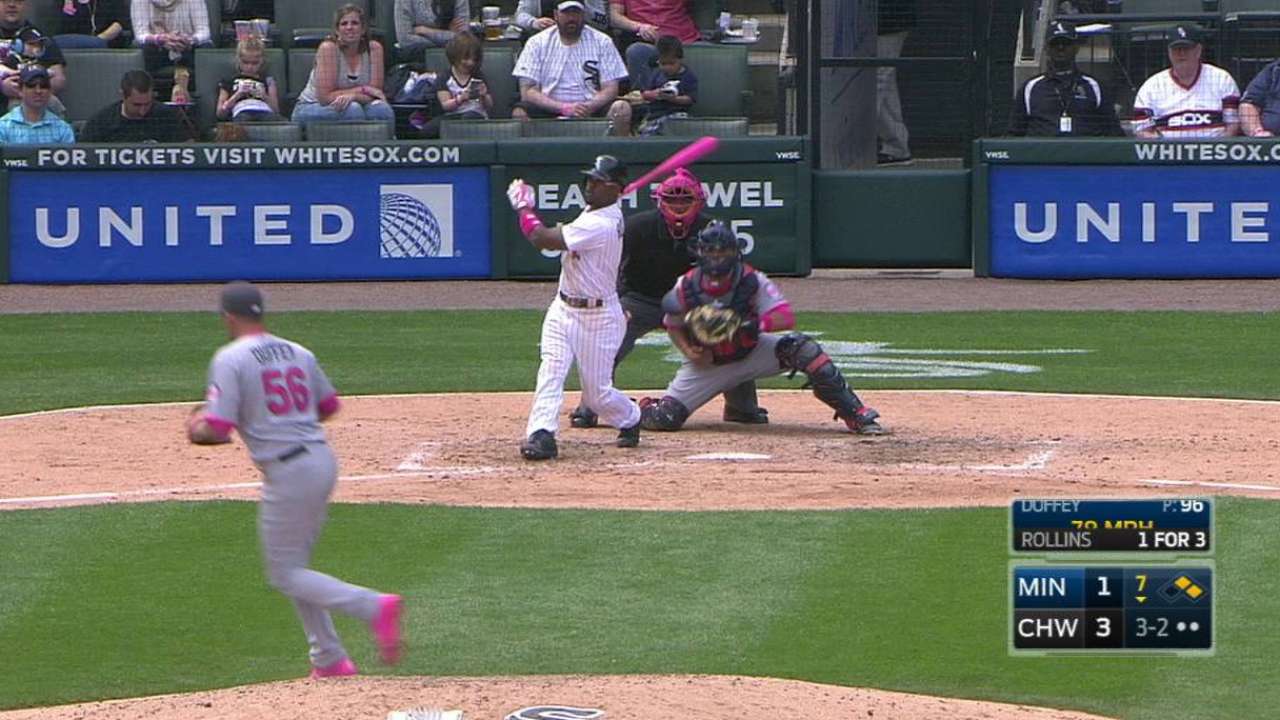 CHICAGO -- Twins right-hander Tyler Duffey didn't know until after the game, but he accomplished one of the rarest feats in baseball during the seventh inning of Sunday's 3-1 loss to the White Sox.
Duffey said a teammate told him postgame that he had struck out four batters in one inning. He became the 33rd player in American League history to accomplish the feat, and 77th in Major League history.
The 25-year-old right-hander opened the seventh by striking out Brett Lawrie swinging, and did the same to Avisail Garcia. But the 0-2 out-pitch to Garcia was a curveball that bounced off the plate and away from catcher Juan Centeno for a wild pitch, allowing Garcia to reach first.
"I made sure to bounce it, and I think it was a little too short," Duffey said. "Granted, you want it to be there. But it's one of those things, when you hit the plate, it's tough to block."
Garcia ended up scoring on a Dioner Navarro double, an important insurance run for the White Sox, but Duffey came back to strike out Austin Jackson before intentionally walking Adam Eaton.
With two outs and two runners on, Duffey struck out a swinging Jimmy Rollins to end the inning and became the first Twins pitcher to accomplish the rare four-strikeout feat since Francisco Liriano did it on June 5, 2012, in the fourth inning against the Royals.
Duffey finished with a career-high nine strikeouts in the loss.
"That's great," Duffey said of his four-strikeout inning. "But when you give up more runs than the other guy, it doesn't really matter."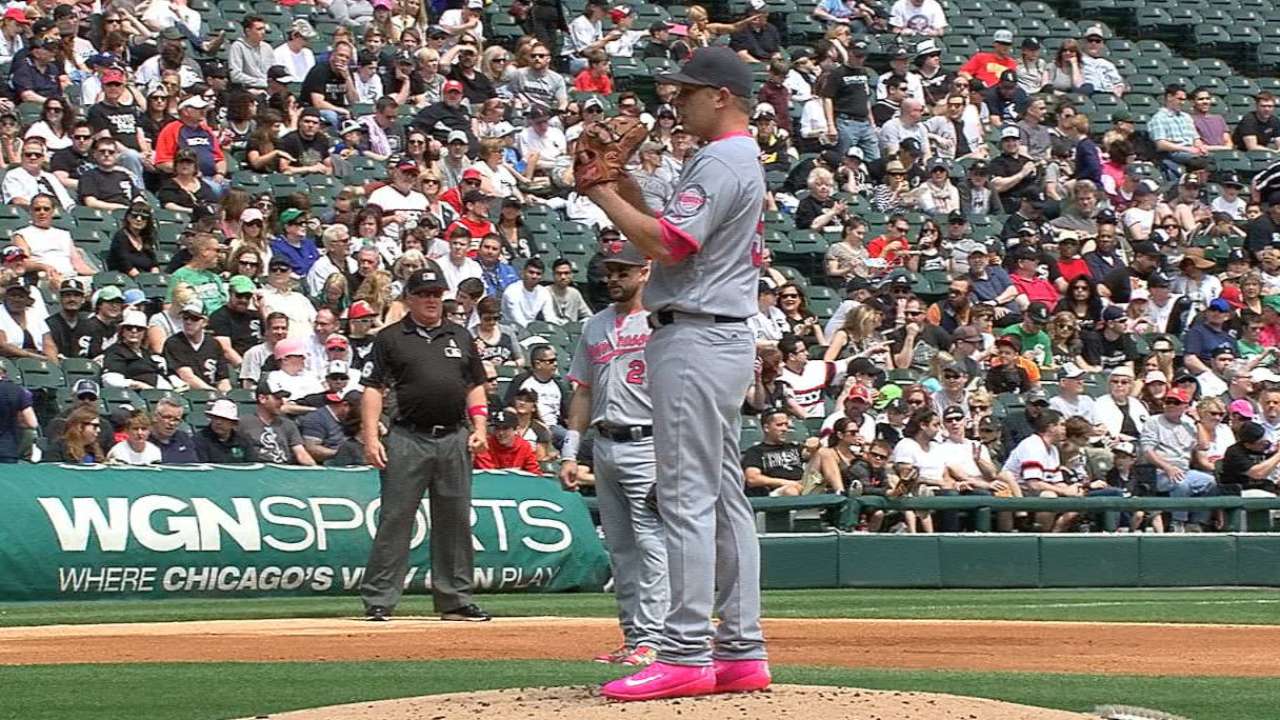 Duffey's seven-inning start made him the first Twins starter in six games to throw at least six innings.
The last Twins starter to do it?
Duffey, who took the loss in both outings.
"I felt great," Duffey said. "But it's one of those things -- it's tough to feel good when you're not getting the W."
The Twins have lost five straight and sit in last place in the American League Central, but through 13 Major League starts, Duffey has the looks of what could be a needed stabilizing presence in a slumping Twins rotation. In 10 starts last season, Duffey was 5-1 with a 3.10 ERA.
And he has been solid in all three of his starts this year, even if his 0-2 record doesn't show it. Against the Tigers, he gave up four runs in 6 1/3, but only one was earned. Sunday, all three runs were earned, but he had little run support.
"We're kind of at a point where we are looking for some encouraging points to what we're doing," Twins manager Paul Molitor said. "For Duff to step up and give us seven innings, it was solid and certainly gave a lot of guys some relief out there in the bullpen."
Cody Stavenhagen is a reporter for MLB.com based in Chicago and covered the Twins on Sunday. This story was not subject to the approval of Major League Baseball or its clubs.