MLB.com Columnist
Anthony Castrovince
Who deserves National League All-Star status?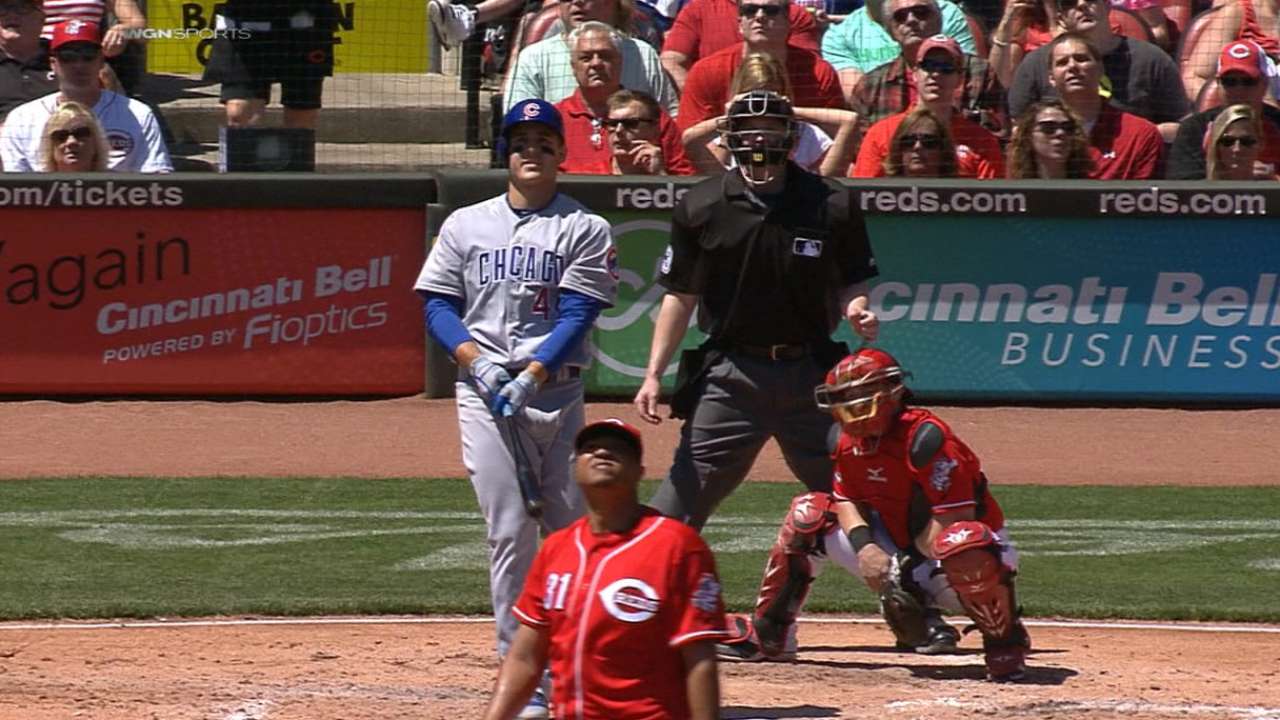 We're not even at the quarter-mark of the season yet, so we're still in that nebulous area of All-Star voting in which you want to celebrate hot starts while not forgetting a little thing known as track record.
In other words, constructing a collection of clicks on the 2016 Esurance MLB All-Star Game Ballot that considers not just who is worthy based on the 2016 sample, but who is most likely to be worthy by the time of the July 12 MLB All-Star Game presented by MasterCard at Petco Park, is a difficult balance. What follows is an attempt to find that balance in the Senior Circuit, which will try to snap a three-game All-Star game skid and win back home-field advantage in the World Series for the first time since 2012. (The Giants won that year, if you're keeping score at home.)
• Cast your Esurance All-Star ballot for #ASGWorthy players
With all that said, these are my current picks for the National League All-Star squad.
First base: Anthony Rizzo, Cubs
Statistically speaking, it's a close call between Rizzo and Chris Carter of the Brewers, both of whom have been beacons of power production in the early going, with 10 homers apiece. Carter, on a one-year, $2.5 million deal, has looked like one of the savviest acquisitions of the offseason, but I do wonder if the swing-and-miss tendencies will drive his numbers closer to his career norm. Rizzo's got the better track record, and likely more staying power.
Also on the radar are Brandon Belt, who is in line with Rizzo and Carter in the OPS department thanks to a substantial rise in walk rate. And Paul Goldschmidt figures to find himself in the running as the season evolves.
Second base: Daniel Murphy, Nationals
He's more than kept pace with a teammate who just so happens to be the reigning NL MVP Award winner, and he's built off that incredible October lead up to the World Series, when he was baseball's toughest out. The stance and swing changes Murphy made as 2015 evolved have clearly led to sustainable results, so I think Murphy has staying power here.
With due respect to the other key contributors at the keystone, this is an easy call right now.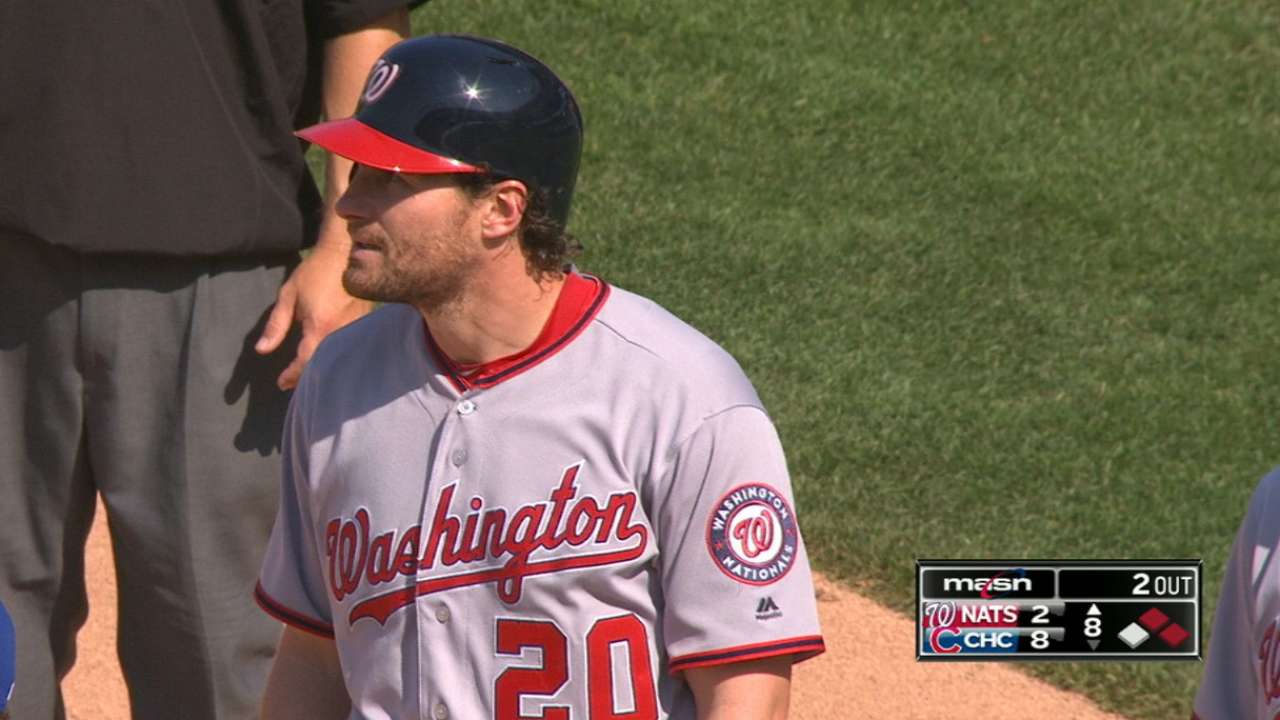 Shortstop: Trevor Story, Rockies
This is a tricky one. Can I say for certain that Story will still be a great story come July 12? Of course not. But even if his output isn't quite what it was during his April homer binge, he's still getting on base and producing consistently for the Rockies. The rookie sports a solid .924 OPS, along with 11 homers and 27 RBIs, both tops among NL shortstops.
Unfortunately, as great as Aledmys Diaz has been for the Cardinals, he's nothing more than a write-in candidate because Jhonny Peralta occupies the Cards' shortstop spot on the ballot. Zack Cozart is another player off to a strong offensive start who comes with sample-size-related questions. Asdrubal Cabrera and Brandon Crawford have both been solid, and Crawford has an argument as the best defensive shortstop in the NL now that Andrelton Simmons is in Anaheim. But Story's start overwhelms the others.
Third base: Nolan Arenado, Rockies
If you don't already have Arenado -- who leads the Majors with 13 homers -- on your short list of greatest young players in the game, please correct that. His offensive numbers jump off the page. And before you ask, yes, Arenado produces on the road as well as at Coors Field.
Furthermore, Arenado's defense is dazzling on the hot corner. He is a high-energy player who simply commands your attention when you watch the Rockies play, and while there is a lot to be said for the continued growth of Kris Bryant, the strong starts for veteran Martin Prado and David Wright or the emergence of Jake Lamb, this is the guy who should be getting your clicks.
Catcher: Buster Posey, Giants
The D-backs' Welington Castillo has been mashing the ball basically from the minute he arrived to Arizona in the trade that sent Mark Trumbo to Seattle last June. But when you adjust for park effects, Posey's kept pace with Castillo in offensive production, and he's one of the best defensive catchers in the game. "Buster Posey: All-Star catcher" is not exactly a hot take. This guy is one of the signature stars of the sport.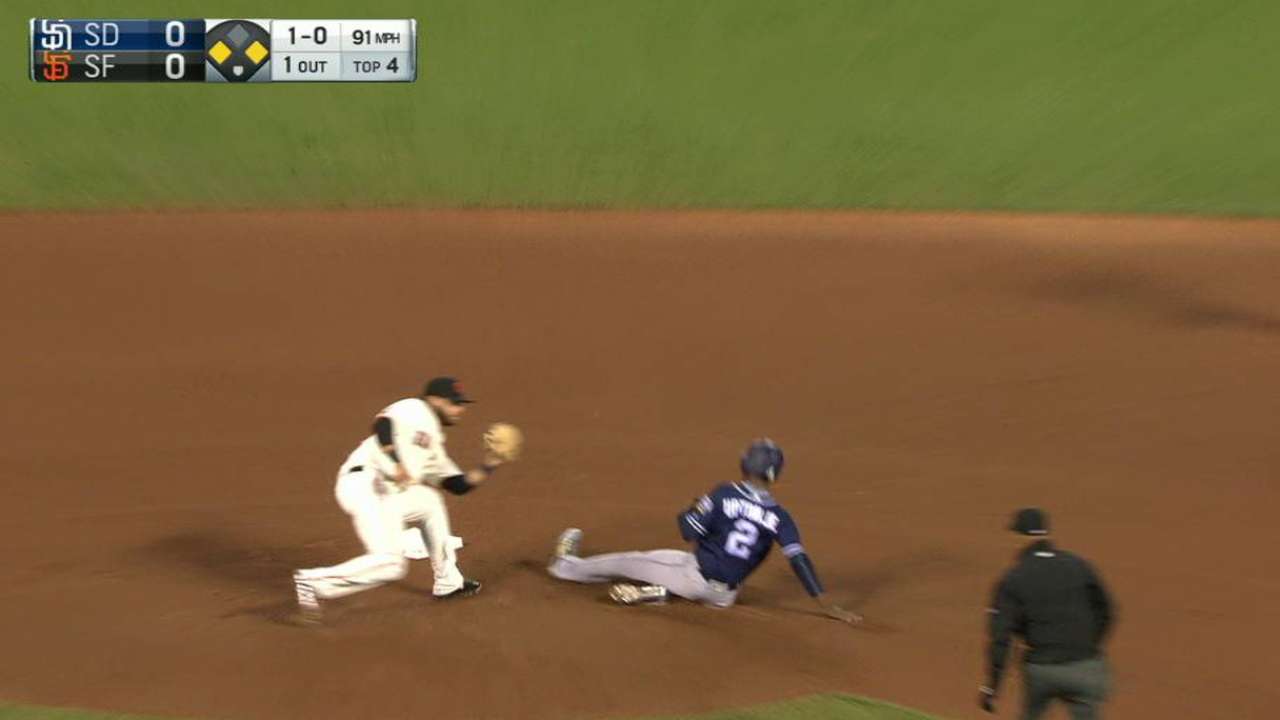 Outfield: Bryce Harper, Nationals; Yoenis Cespedes, Mets; Giancarlo Stanton, Marlins
Speaking of signature stars, that's what I'm going for in an especially deep outfield assortment.
Of course, the trouble with this alignment is that it ignores Dexter Fowler's scorching start with the Cubs and Ryan Braun's bounce back with the Brewers, among other developments (Stephen Piscotty, Starling Marte, Christian Yelich, Michael Conforto, Brandon Drury, etc.). It's not like Fowler and Braun don't have strong track records, so you can give them your vote love without inordinate fear that they are five-week wonders. And Andrew McCutchen is among the players who could escalate his cause quickly, as he did a year ago.
But as long as there is some semblance of statistical justification for each of my choices (and if you look at their OPS marks and home run totals), then why not put the "star" in All-Star Game and go with a fun and fascinating outfield of monster mashers? When he actually gets pitches to hit, Harper is putting together a fine follow-up to his NL MVP Award-winning season. Cespedes keeps coming through with big blasts for the Mets, as he did post-Trade Deadline. And we shouldn't ignore any opportunity to improve the odds of seeing Stanton in another Home Run Derby.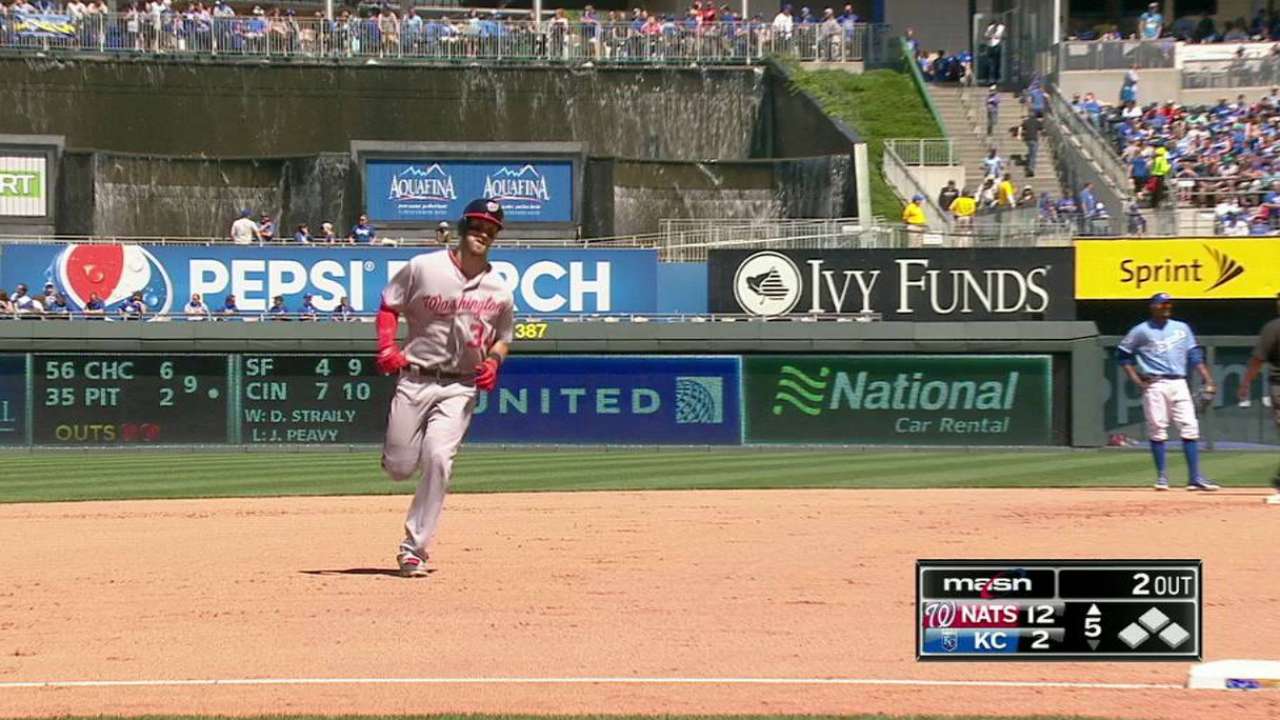 Fans can cast their votes for starters at MLB.com and all 30 club sites -- on their computers, tablets and smartphones -- exclusively online using the 2016 Esurance MLB All-Star Game Ballot until Thursday, June 30, at 11:59 p.m. ET. Vote up to five times in any 24-hour period for a maximum of 35 times.
Fans may also receive the ballot by texting VOTE to 89269 (USA) or 101010 (Canada). Or text VOTA for a ballot in Spanish. Message and data rates may apply. Up to five messages. No purchase required. Reply STOP to cancel. Reply HELP for info.
Following the announcement of the 2016 All-Stars, be sure to return to MLB.com and cast your 2016 Esurance MLB All-Star Game Final Vote for the final player on each league's All-Star roster. On Tuesday, July 12, watch the 2016 All-Star Game presented by MasterCard live on FOX, and during the game visit MLB.com to submit your choice for the Ted Williams Most Valuable Player Award presented by Chevrolet via the 2016 MLB All-Star Game MVP Vote.
The 87th All-Star Game will be televised nationally by FOX, in Canada by Rogers Sportsnet and RDS, and worldwide by partners in more than 160 countries via MLB International's independent feed. ESPN Radio and ESPN Radio Deportes will provide national radio coverage of the All-Star Game. MLB.com, MLB Network and SiriusXM will also provide comprehensive All-Star Week coverage. For more information, please visit allstargame.com.
Anthony Castrovince is a reporter for MLB.com. Read his columns and follow him on Twitter at @Castrovince. This story was not subject to the approval of Major League Baseball or its clubs.