Choo getting closer to rehab assignment
Rangers outfielder to go to extended spring training Tuesday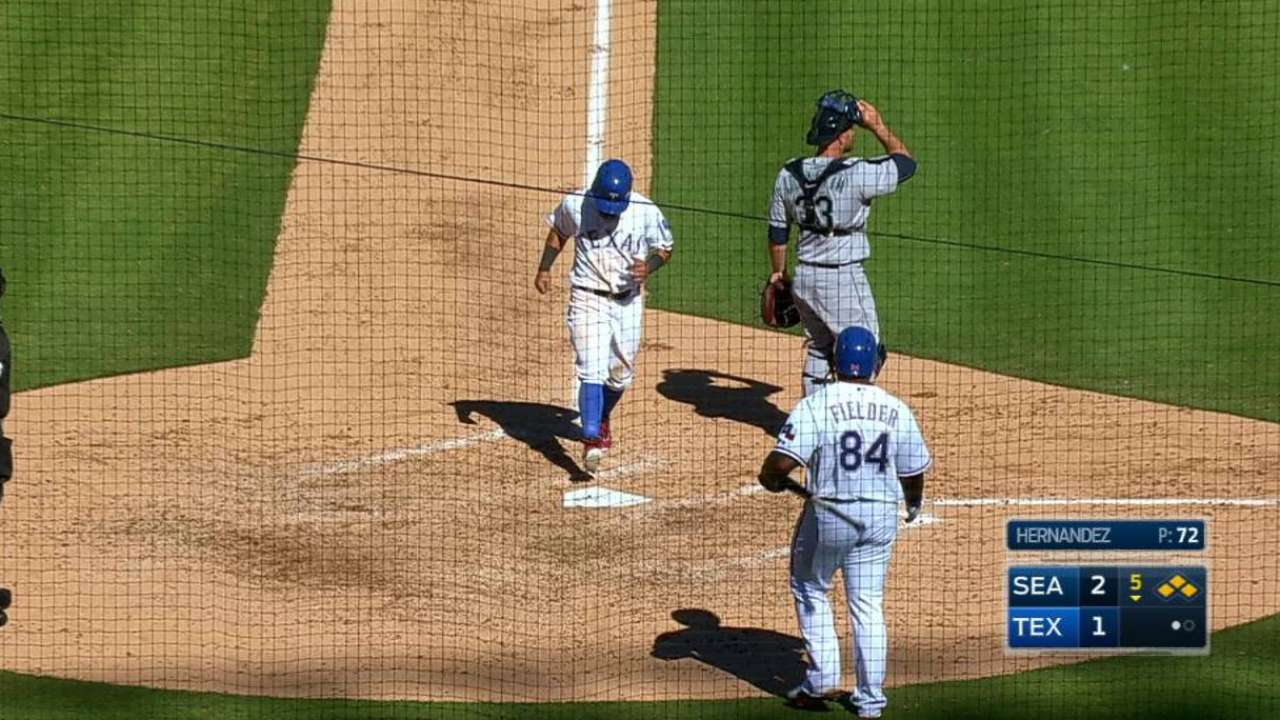 DETROIT -- Rangers veteran outfielder Shin-Soo Choo is inching closer to a return.
Choo, who has been sidelined with a right calf injury since April 10, confirmed Sunday that he will begin an extended spring training rehab stint in Arizona on Tuesday, and -- barring a setback -- he could begin a formal rehab assignment with a Rangers Minor League affiliate by next Sunday.
Choo will return to Texas late Sunday and is scheduled to visit team physician Dr. Keith Meister on Monday before heading to Arizona.
"I still won't be 100 percent in Arizona, but I'll be able to test it," Choo said.
The Rangers haven't officially announced Choo's next steps, but Rangers manager Jeff Banister acknowledged Sunday that the 33-year-old veteran is "getting closer."
"He ramped it up a little bit today," Banister said. "There was a little bit more effort on the bases."
Choo continued baseball activities and did running drills for a seventh consecutive day.
"I feel good," Choo said. "Every day I'm running the bases, and I'm getting better. But I'm trying to be careful."
Darvish set for third rehab outing
Yu Darvish is scheduled to make his third rehab start Thursday, the Rangers announced.
Darvish, who threw 50 pitches over two innings for Double-A Frisco on Friday, will up his pitch count to 60 (or four innings) for his next start for Triple-A Round Rock.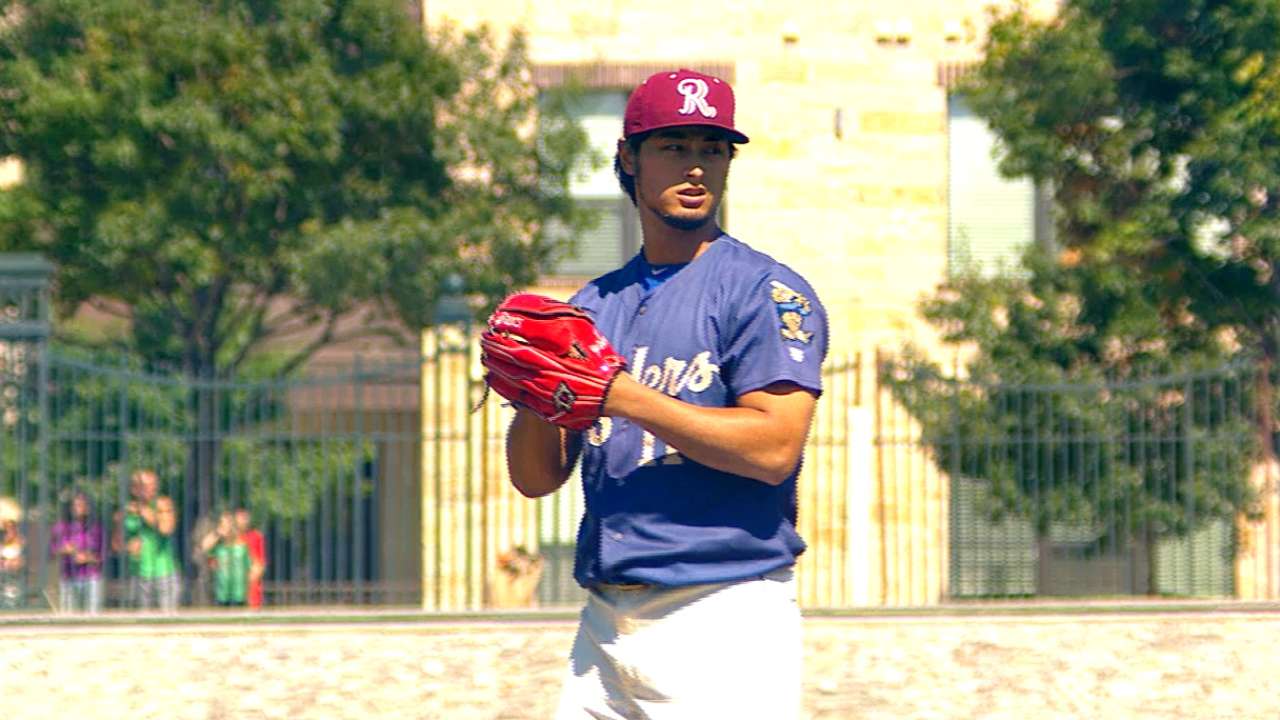 Darvish, who missed the 2015 season after undergoing Tommy John surgery last March, allowed one run on two hits in his three innings of work Friday. His fastball touched 97 mph several times.
Asked why the Rangers bumped Darvish's start from Wednesday to Thursday, Banister replied, "It just seemed like a good plan."
Mazara to get work in left field
Nomar Mazara is expected to work out in left field in the near future, Banister confirmed Sunday.
Mazara has played exclusively in right field for the Rangers this season, but he is considered a strong candidate to move to left field when Choo returns from the disabled list.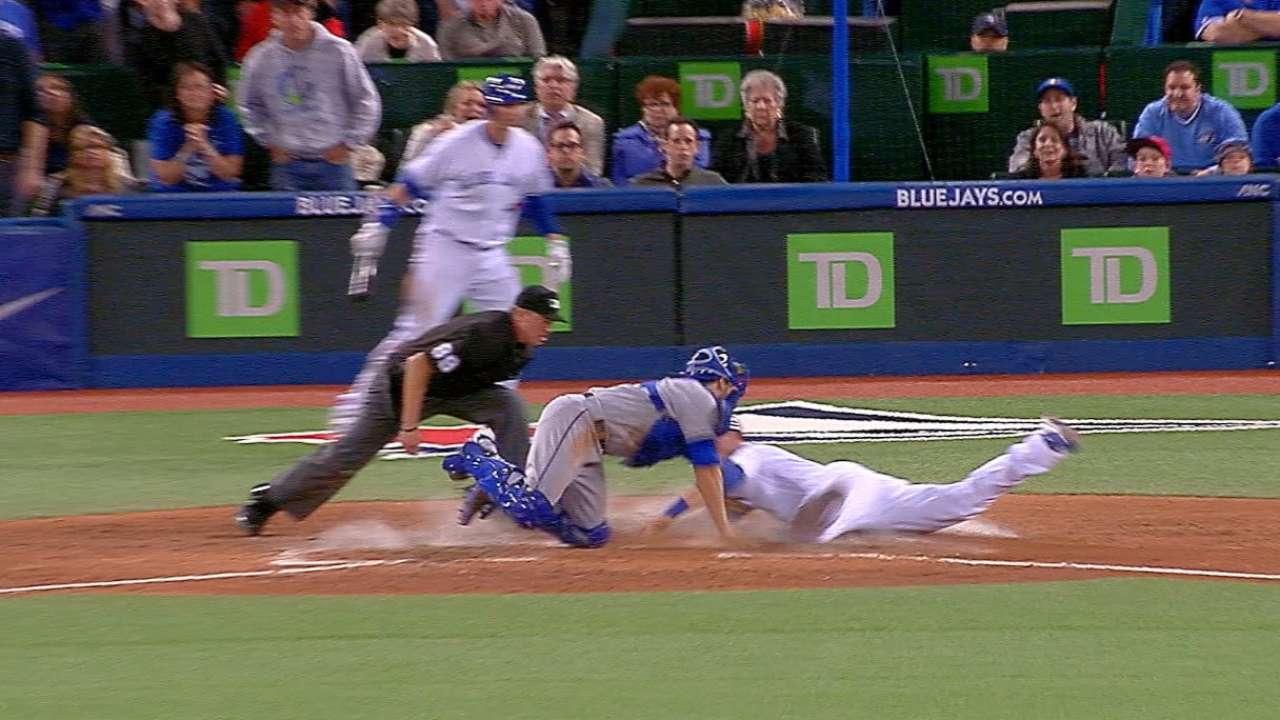 "We saw him a couple times [in left field] in Spring Training," Banister said. "My guess is he's just as good in left as he is in right. We didn't see any issues in Spring Training when we had him out there."
Worth noting
Rangers pitching coach Doug Brocail rejoined the club Sunday after attending his daughter's graduation at TCU on Saturday. Brad Holman, who filled in for Brocail as interim pitching coach, returned to his role as the team's bullpen coach.
James Schmehl is a contributor to MLB.com based in Detroit. This story was not subject to the approval of Major League Baseball or its clubs.