Rays catch break, scratch out win in wild 9th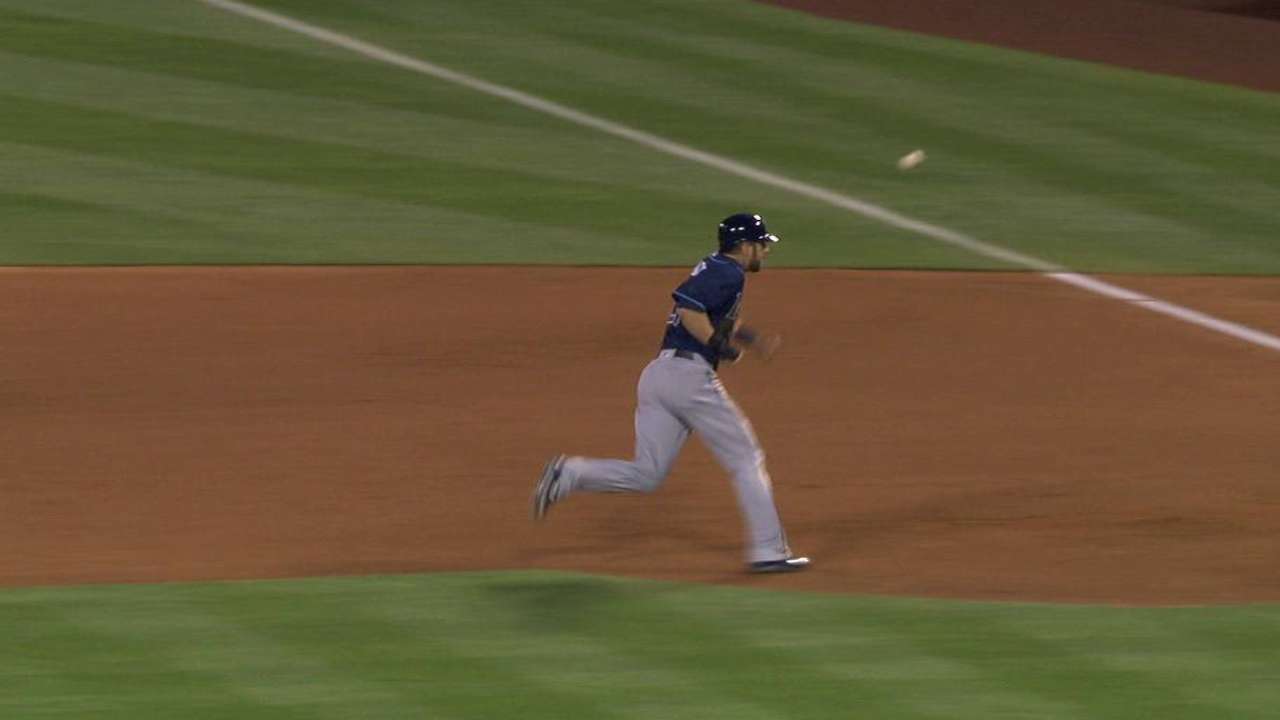 AHAHEIM -- Rays manager Kevin Cash couldn't help but smile when the events that took place in the ninth inning were mentioned after the Rays' 4-2 win over the Angels Saturday night.
"We did catch some breaks, but sometimes to win some ballgames you have to catch some," Cash said. "And we caught some tonight."
Steven Souza Jr. had a different view of the ninth, as the Rays outfielder noted: "A bunch of rats just scraping away."
With the score tied at 2, Souza singled off Joe Smith to start the ninth. With Logan Morrison at the plate, Souza took off for second on a 2-1 pitch. The Angels sniffed out the steal and pitched out.
But Souza turned back for first after getting halfway to second.
"I just picked [the pitchout] up," Souza said. "I like to look and see where the ball is going. I had seen [catcher Geovany] Soto come up. Just tried to make a baseball play and get back to the base."
Fortunately for the Rays, shortstop Andrelton Simmons' throw to first base hit Souza, which allowed Souza to reach second on the error.
"We did catch a break on Souza," Cash said. "What a call on a 2-1 pitchout. I don't know if I would do that, but, man, it worked. And I'm saying that as a compliment. Like wow, it shocked all of us. And then we got lucky. [Simmons] threw the ball right off [Souza's] back and he advances."
Morrison drew a walk before Souza got thrown out at third on Desmond Jennings' failed sacrifice bunt. Kevin Kiermaier then hit into a forceout at second for the second out of the inning before Curt Casali drew a walk to load the bases for Logan Forsythe.
Forsythe came through with a single to center field, driving home Morrison and Kiermaier, which proved to be the difference in the win.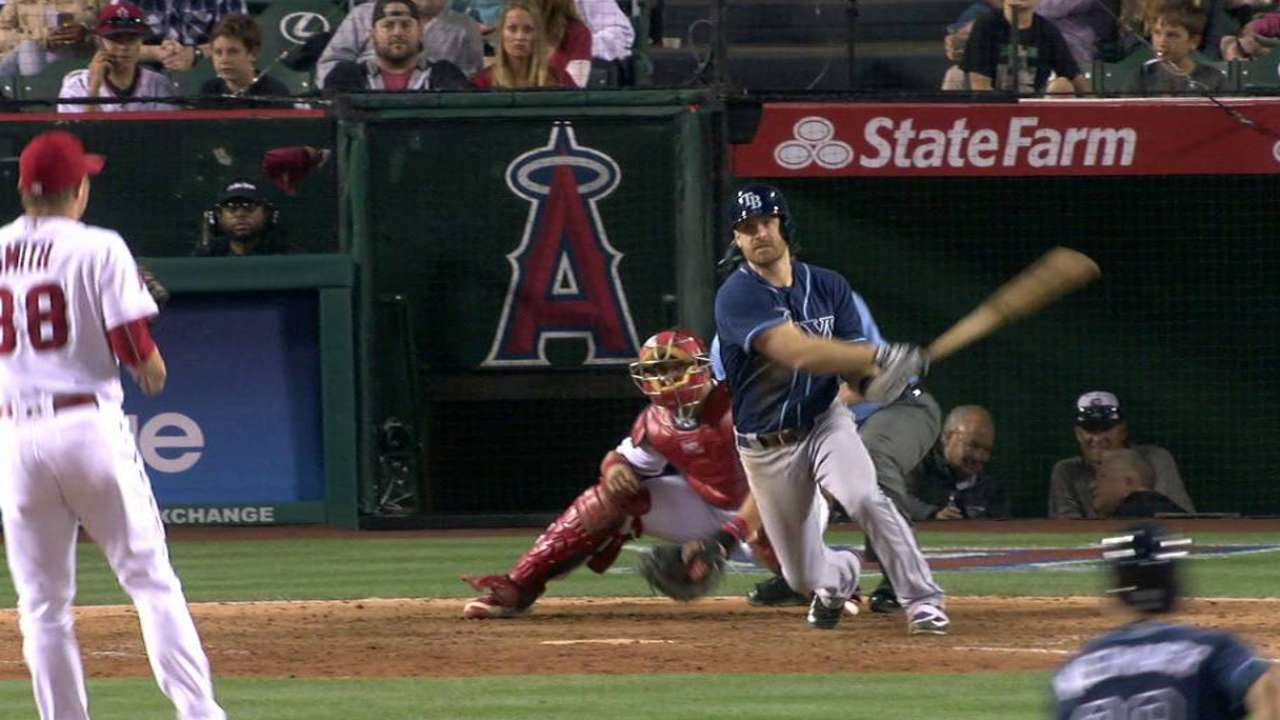 "You know, Smithy's got a good mix of that sinker-slider," Forsythe said. "A tough guy to face. Whenever I face guys like that, I'm just trying to go back up the middle. Try to get inside that fastball. Try to see it up a little bit. Luckily I got it and kind of executed the plan.
"... [The win is] big for us. Especially on the road. We got a series win tonight. It's a good start to the road trip."
Again, Souza had his own unique spin: "Rats are weird things sometimes. Rays and the rats come away with a win."
Bill Chastain has covered the Rays for MLB.com since 2005. This story was not subject to the approval of Major League Baseball or its clubs.