Weaver weaves bounceback effort vs. Rays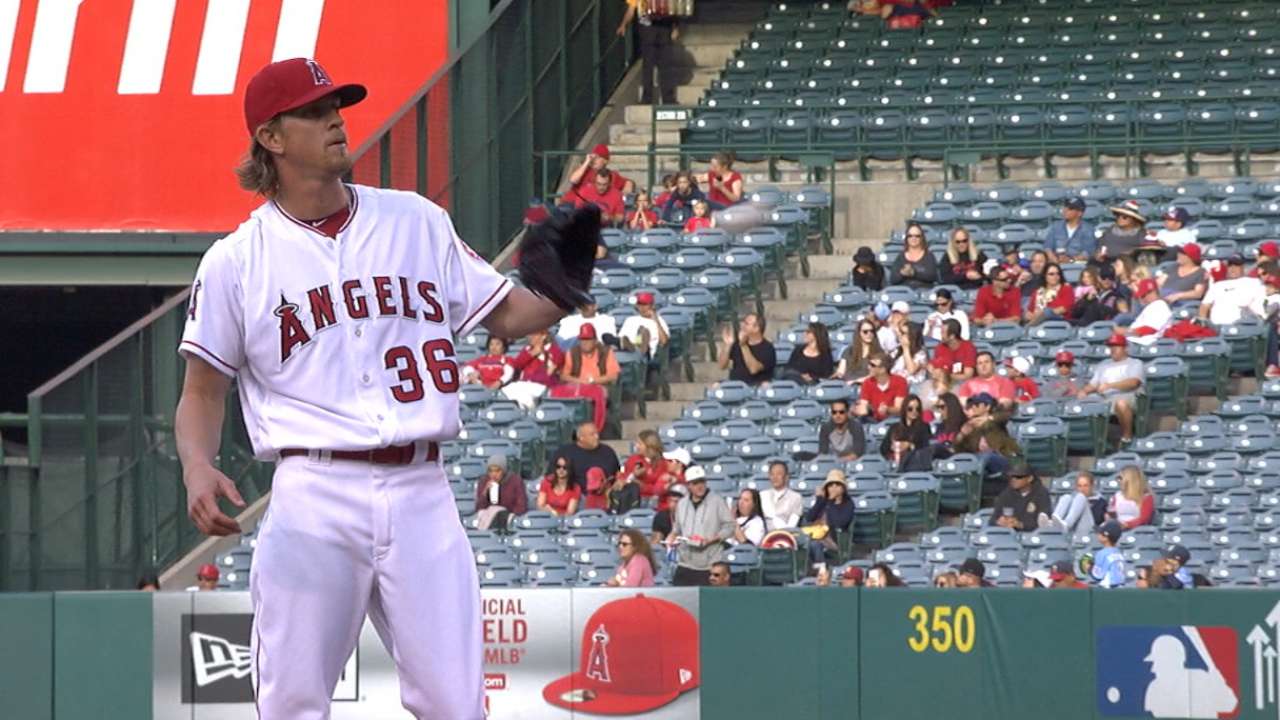 ANAHEIM -- Following up his rocky performance in Milwaukee, where he gave up seven earned runs, right-hander Jered Weaver was in complete control Saturday night -- with the exception of one pitch.
After the Angels' 4-2 loss to the Rays, manager Mike Scioscia was very pleased with Weaver's performance, saying, "Jered did a great job," and then adding that "he had good command of his fastball."
"Fastball" being a basic term more than a descriptor, as Weaver spent most of the evening throwing between 67 and 83 mph. Especially in the fifth inning, when Kevin Kiermaier singled to lead off and then stole both second and third with one out. But using an assortment of slow pitches, Weaver struck out Logan Forsythe and got Brad Miller to pop up, stranding Kiermaier 90 feet away.
The Angels then staked Weaver to a 2-0 lead in the bottom of the inning, but in the top of the sixth, after a C.J. Cron error put Corey Dickerson on first with one out, Weaver threw that one pitch to Steven Souza Jr.
"Slider. Hanging slider," Weaver said.
Angels reliever Joe Smith, who allowed a pair of runs in the ninth inning to take the loss, was admiring of Weaver's performance.
"People can say what they want about velo, it doesn't matter. He still has that fight in him and he battles," Smith said, adding that "there are a lot of guys who if they were throwing what he was throwing, they wouldn't be here."
Glenn Rabney is a contributor to MLB.com based in Anaheim. This story was not subject to the approval of Major League Baseball or its clubs.