Bask in glory of Bartolo's blast in top GIFs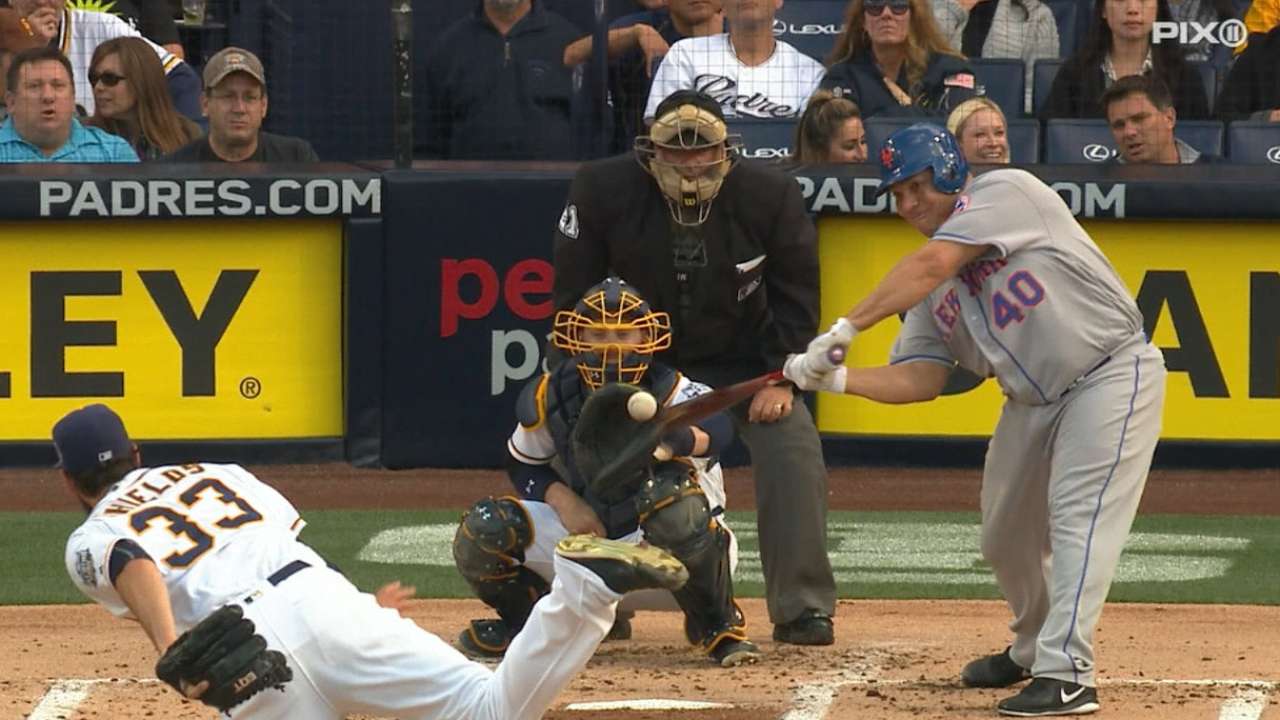 Here are the top GIFs from Saturday's games, courtesy of @MLBGifs.
1. Bartolo's blast years in making
Do you believe what you just saw? If not, you're probably not alone, but your eyes do not deceive you. That's Bartolo Colon hitting a dinger and becoming the oldest player in Major League history to record his first career homer, a little more than two weeks shy of his 43rd birthday.
2. Panik keeps his cool
Giants second baseman Joe Panik got a little creative to complete this forceout.
3. Heads up!
Adrian Beltre slammed two homers in the Rangers' win over the Tigers, so, naturally, his teammates rewarded him by doing the thing he most hates -- touching his head.
4. Cano-doubter
Robinson Cano also homered twice, the latter of those sending the Mariners to a 3-2 win over the Astros in 10 innings.
5. Lookin' good
Veteran catcher David Ross has plenty of reason to flash a thumbs up, with his Cubs taking a third straight game from the Nationals to improve to 23-6 this season.
6. Smooth Sale-ing
White Sox lefty Chris Sale racked up nine strikeouts as he improved to 7-0 this season in a win over the Twins.
7. Red alert
Does this look famREiliar? The Reds' Brandon Phillips went deep twice against the Brewers and now has homered in four straight games, a career high.
Andrew Simon is a reporter for MLB.com. Follow him on Twitter @AndrewSimonMLB. This story was not subject to the approval of Major League Baseball or its clubs.