Reds option Schebler to Triple-A, recall Waldrop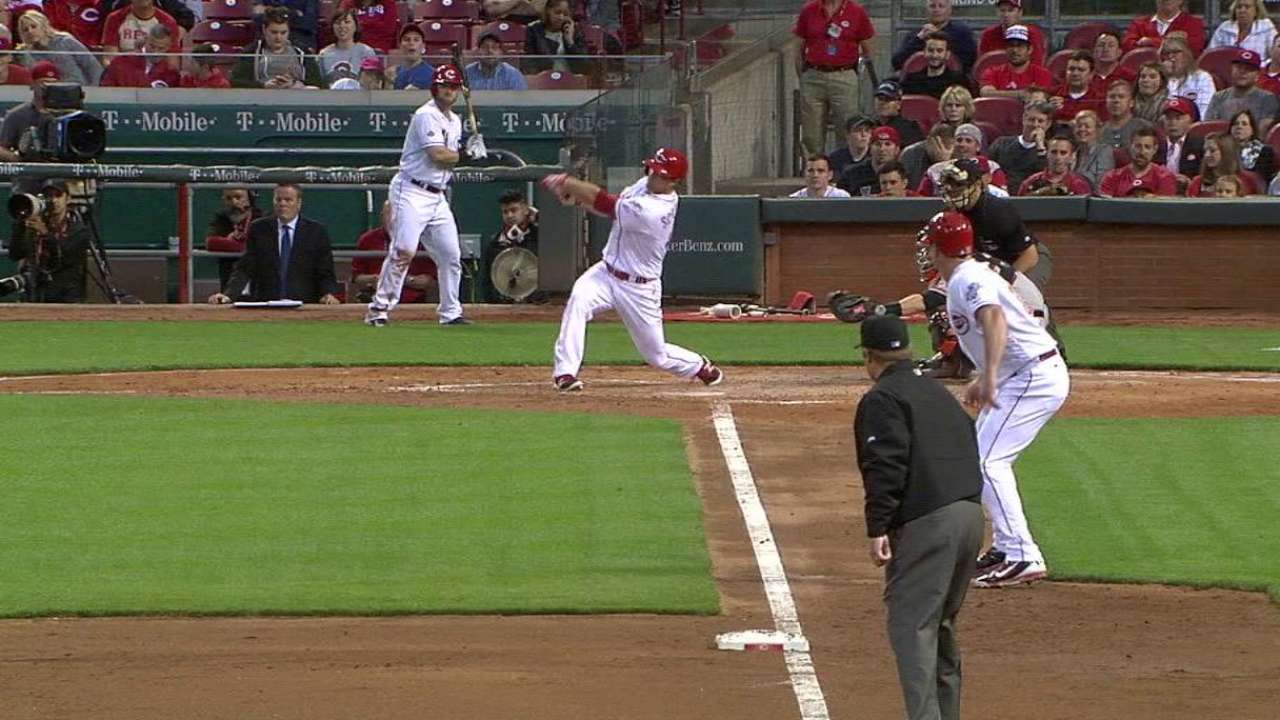 CINCINNATI -- Outfielder Scott Schebler was optioned to Triple-A Louisville following Saturday night's 13-7 loss to Milwaukee. The Reds recalled outfielder Kyle Waldrop to take Schebler's place on the roster.
Unlike the team's demotion of reliever J.J. Hoover earlier in the day, this move wasn't done because of Schebler's lack of production. Instead, manager Bryan Price said, the Reds want to make sure Schebler gets plenty of playing time. He started just 14 of the team's first 31 games this season, his last coming last Monday against San Francisco. Adam Duvall has taken over as the everyday left fielder, while Billy Hamilton is playing center field.
"We just need to get Scott playing time," said Price. "Scheb, he's a young guy and I don't want him sitting on the bench. Duvall has been a guy who has been a run producer and done a nice job in left field. I think he's taken the position and the lion's share of the at-bats. Now that it's not a platoon situation as much, I don't want Scott as a bench player, as a 25-year-old guy that we went out and got because we think he's got the potential to be an everyday player."
The Reds acquired Schebler from the Los Angeles Dodgers as part of a three-team deal that sent Todd Frazier from Cincinnati to the Chicago White Sox.
Schebler has a slash line of .188/.246/.344 in 64 at-bats. He does have five doubles with eight RBIs.
Waldrop, 24, was the Reds' Minor League Player of the Year in 2014 when he played at Class A Advanced Bakersfield and Double-A Pensacola. He was batting .233 with four homers and 11 RBIs through Friday's game for Louisville.
Kevin Goheen is a contributor to MLB.com based in Cincinnati. This story was not subject to the approval of Major League Baseball or its clubs.