Hellickson burned by homers again in no-decision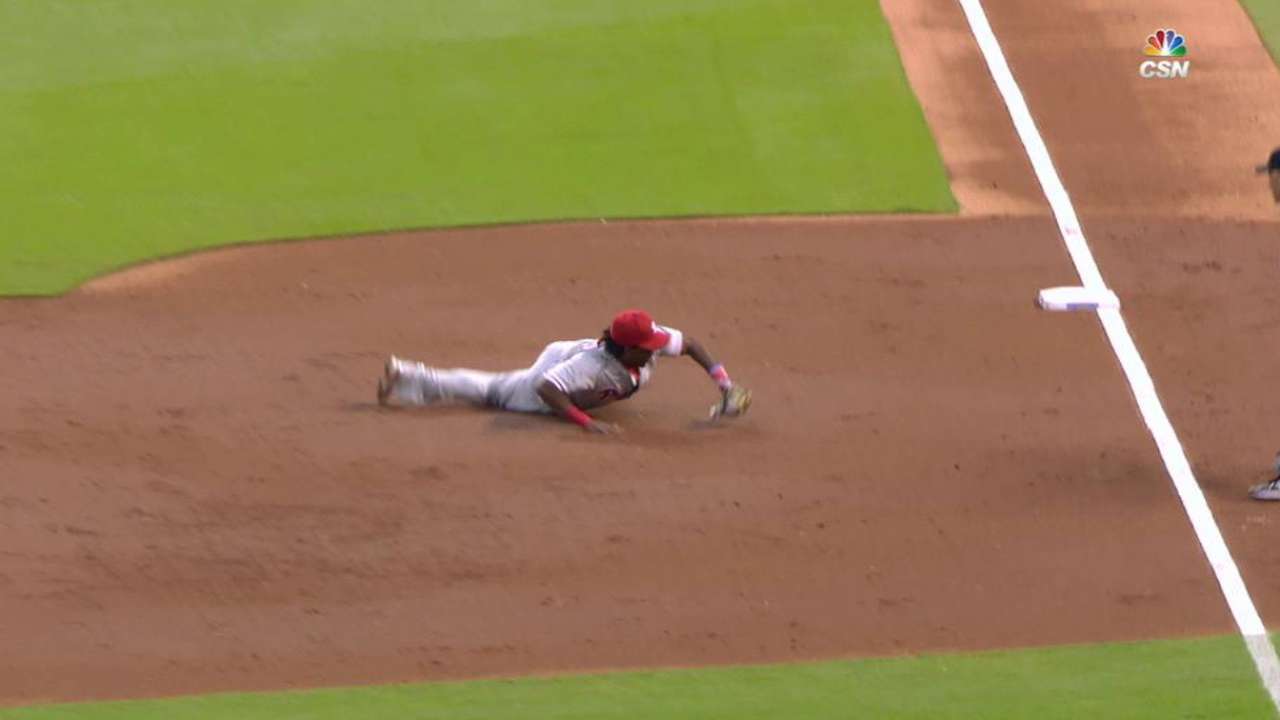 MIAMI -- Jeremy Hellickson knows he has some things to work on. The Phillies' right-hander has surrendered five homers over his last two outings, including two in Saturday's 4-3 comeback victory over the Marlins.
It marked the third start in Hellickson's last four that he yielded multiple homers. He got the no-decision and remains 2-2 with a 4.91 ERA.
Hellickson was tagged for solo homers by Marcell Ozuna in the second inning and Justin Bour in the fourth. But the Phillies were able to battle back with a three-run eighth inning to overcome the shaky start.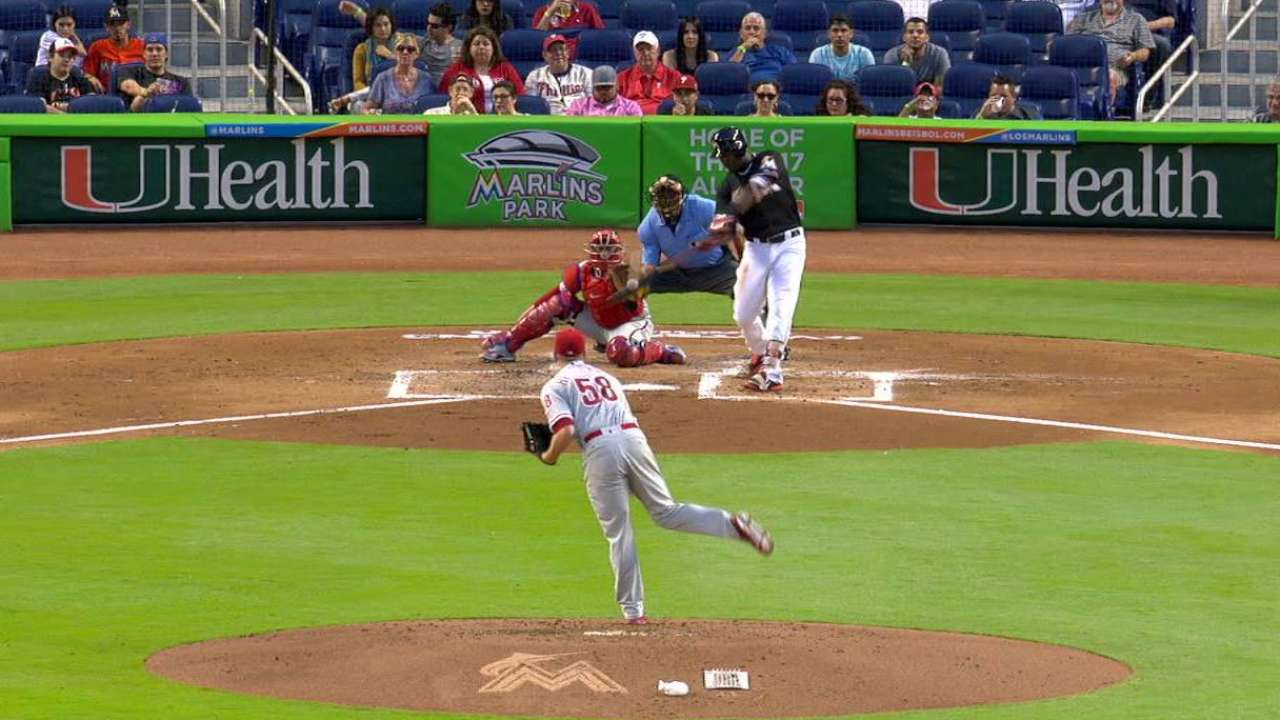 "It definitely could have been a lot worse," Hellickson said.
True, but Hellickson can't continue to dig himself into trouble. He threw 104 pitches (61 strikes) and lasted only 5 1/3 innings. The Marlins collected eight hits and three runs. Hellickson struck out four and walked one.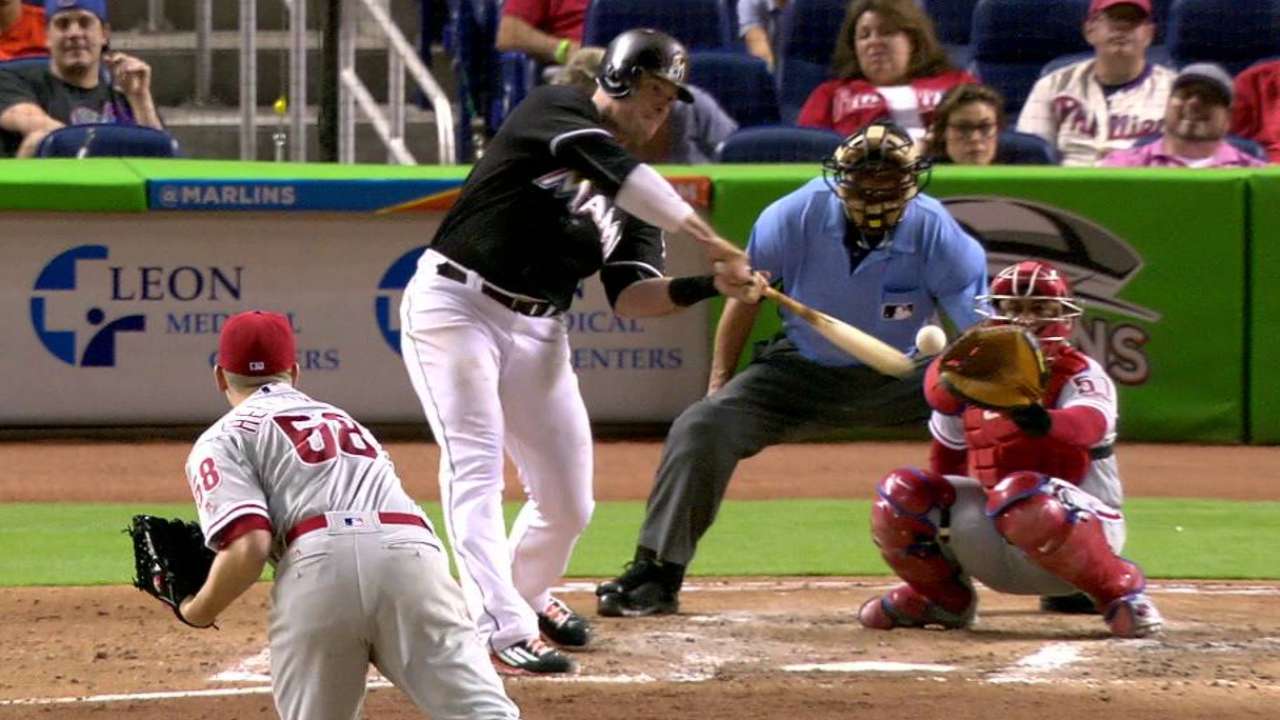 "Just working way too hard there the first few innings," Hellickson said. "I think I threw maybe 30 pitches that first inning. I only had one 1-2-3 inning. I get into the sixth inning, I'm at 90-95 pitches, and your stuff kind of falls off a little bit."
Hellickson wasn't in command early, falling behind too many hitters, which led to the mounting pitch count. It utimately took its toll.
"When I'm getting ahead, I'm making bad two-strike pitches," Hellickson said. "And then I'm not getting ahead the other times. I've just got to get some easy outs, and that starts with throwing some first-pitch strikes and just getting ahead of guys."
Glenn Sattell is a contributor for MLB.com who covered the Phillies on Saturday. This story was not subject to the approval of Major League Baseball or its clubs.