Cards-Bucs to settle set on full MLB.TV slate
Cubs try to sweep Nats behind Arrieta; Phillies' Nola looks to extend scoreless streak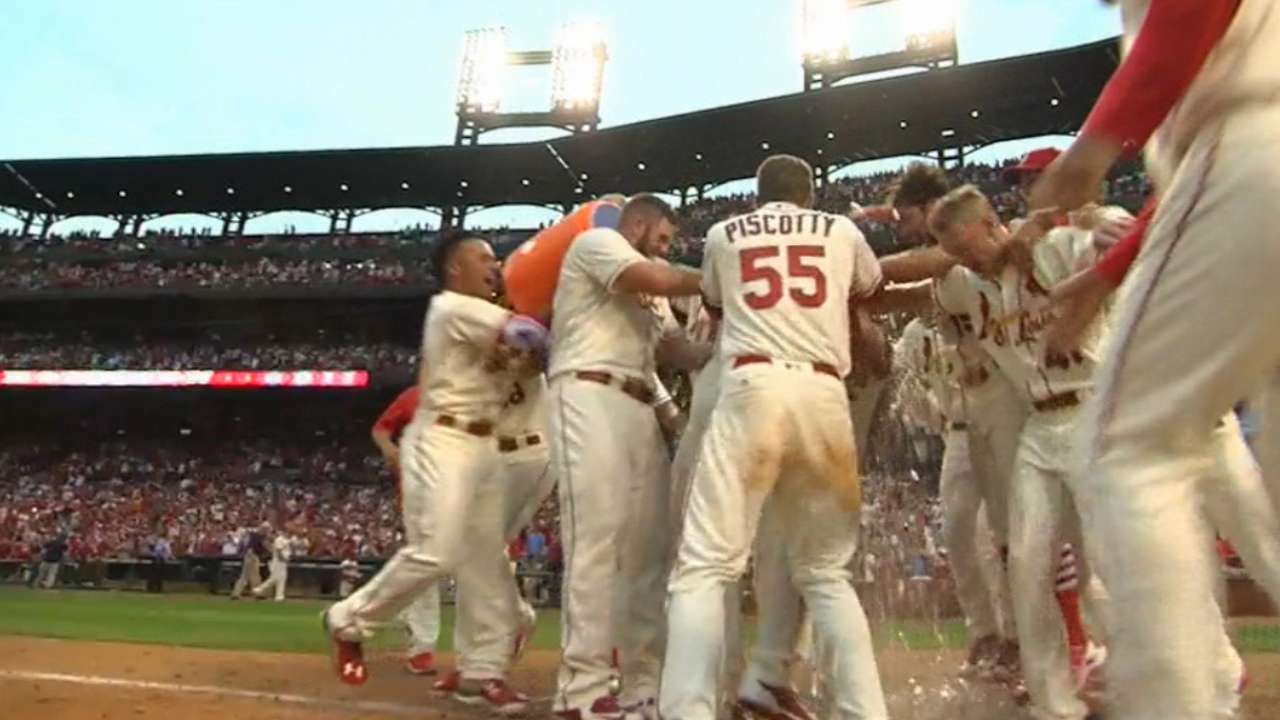 On Saturday, the Cardinals beat the Pirates for the first time in five tries this season, pulling out a 6-4 victory on Matt Carpenter's walk-off home run in the ninth inning.
In today's finale at Busch Stadium, St. Louis tries to take the series, move to two games over .500 and pass Pittsburgh for second place in the National League Central. While the Bucs will send Gerrit Cole to the hill, the Cardinals can counter with Michael Wacha, who has been riding a hot streak of late.
MLB.TV Premium returns with the same features as last year, but at $109.99, it is a full 20 bucks cheaper than the 2015 cost. This package has the best value and provides access to more than 400 devices and a free subscription to the MLB.com At Bat Premium app (a $19.99 value). It offers the best picture quality ever -- a new 60 frames per second -- for supported devices. Monthly signups for MLB.TV Premium are now underway as well for $24.99.
The new MLB.TV Single Team package is also now available as an $84.99 yearly subscription. You can watch a single team's live out-of-market games in full HD.
Here is a look at what to watch for today in the Majors (all times ET):
Rubber match: PIT@STL, 2:15 p.m.
The Cardinals can't fully pay back the Pirates for their season-opening sweep at PNC Park, but they can take two out of three at home by beating Cole, who posted a 2.91 ERA in eight starts against them over the previous two years. The right-hander has been a bit off in his last two outings, allowing 10 runs (seven earned) with only a 9-to-6 strikeout-to-walk ratio over 10 2/3 innings, raising his ERA to 3.95. Wacha, on the other hand, just authored the second-longest start of his career by holding the Phillies to one run over eight innings -- albeit in a 1-0 loss -- and has struck out 17 over his last 15 innings.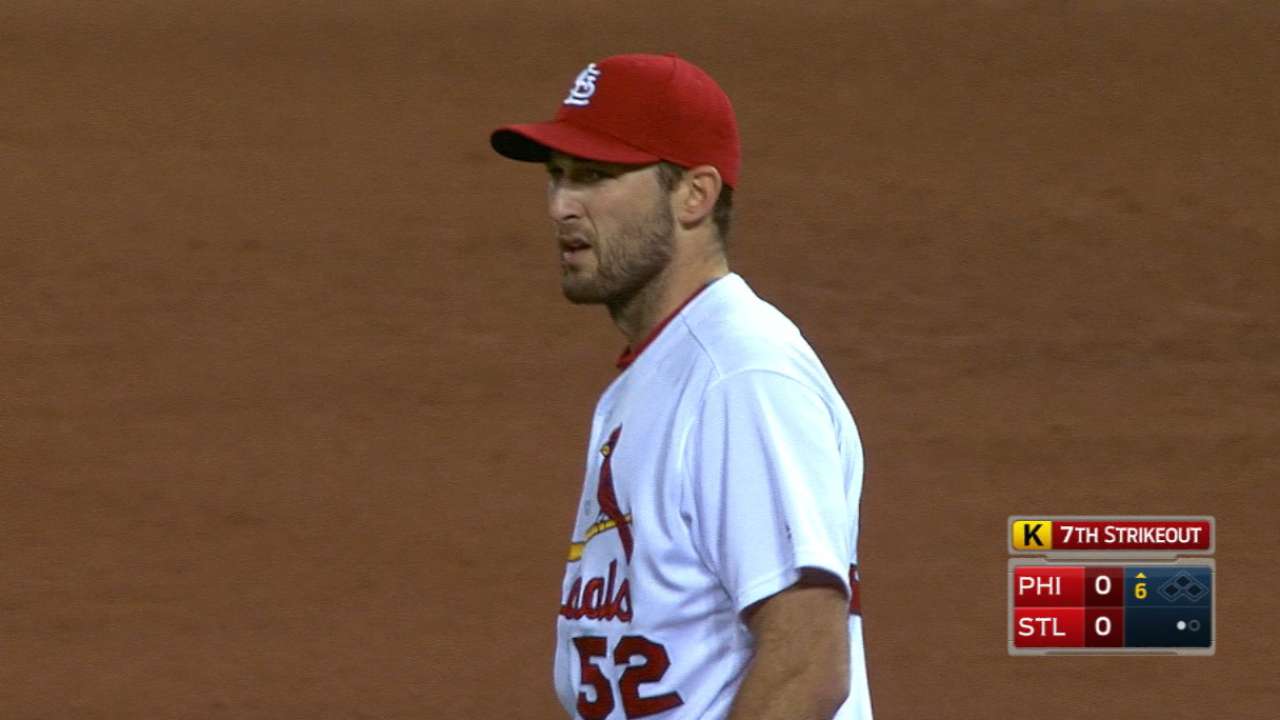 "Everything was timed up," Cardinals manager Mike Matheny said after Wacha's last start. "Those are the swing and misses we're used to seeing from Michael when he looks right. I thought he did exactly what he wanted to do. One run seldom beats you. He did everything he could."
Stat that matters: Before racking up nine and eight K's in his past two starts, Wacha had gone 16 straight outings without notching eight or more. He hadn't done it back to back since April 2014.
Windy City sweep?: WAS@CHC, 2:20 p.m.
The first-place Nationals coming to town has not slowed down the red-hot Cubs. Chicago has taken the first three games of the four-game set, giving the club six wins in a row overall and 10 out of 11. At 23-6, the Cubs already have piled up a staggering plus-101 run differential and now get to put Arrieta on the mound as they go for a sweep. All the righty has done over his past 24 starts since last June 4 is go 24-2 with a 1.13 ERA, holding opponents to a .159 average and .230 slugging percentage.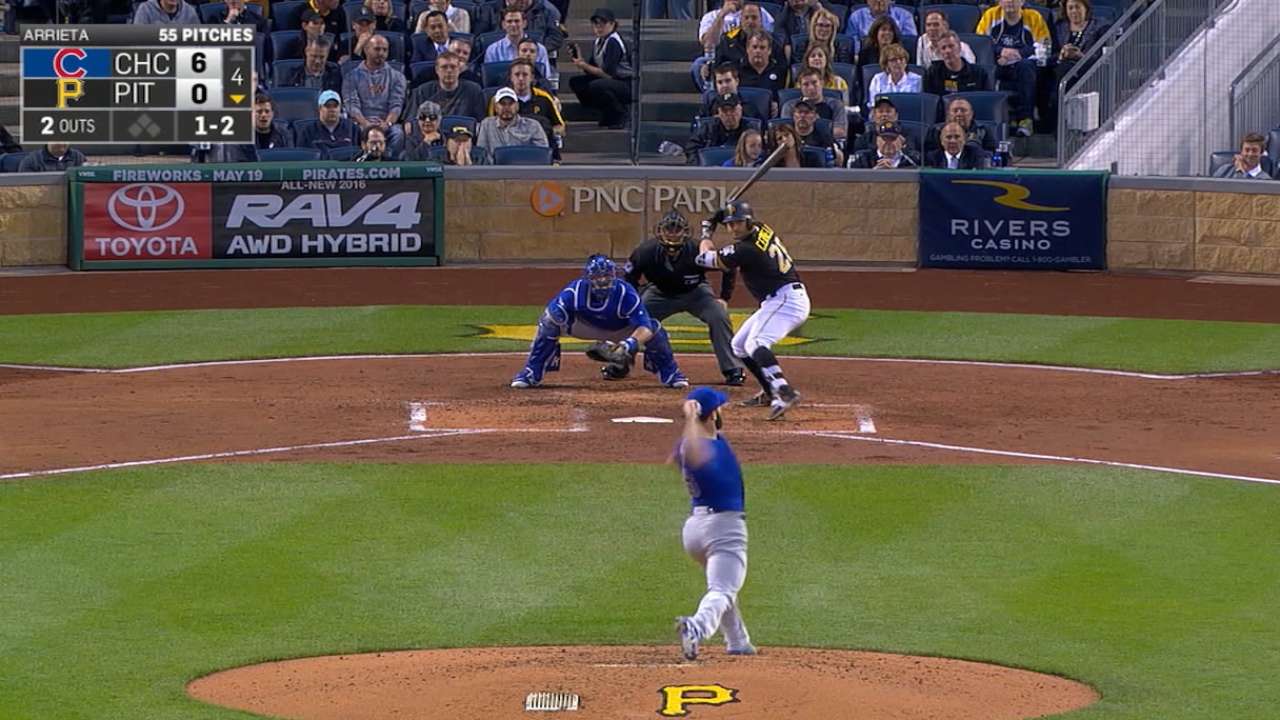 While it's hard to compare to Arrieta, the Nats' Tanner Roark has a 2.35 ERA in six starts this season. The Wilmington, Ill., native, who played at the University of Illinois, has served up only one home run in 38 1/3 innings.
Stat that matters: Arrieta hasn't allowed more than three runs in 26 straight starts.
The Wright stuff: BOS@NYY, 8:05 p.m.
Last weekend, the Red Sox swept the Yankees at Fenway Park, part of a stretch in which New York lost six straight and 15 of 20. Then the club returned home on Friday and since has won two in a row against Boston. Right-hander Luis Severino now has a chance to pitch the Yanks to their first sweep this season and improve upon his 0-4 record and 6.31 ERA. Meanwhile, Wright (1.67), has gone at least six innings, struck out at least six and given up no more than two runs on six hits in each of his five outings. The knuckleball artist made his only career Yankee Stadium start last Aug. 5 and allowed one run in eight innings, with nine strikeouts.
Stat that matters: Opponents are 4-for-29 (.138) against Wright with runners in scoring position, the third-lowest average for any qualifying pitcher.
MLB.TV Premium subscribers get the Mosaic View -- split screen or quad, available on PC or Mac only. That always comes in handy, especially when scoreboard-watching looms. MLB.TV Premium and MLB.TV Single Team subscribers both enjoy HD and both will get real-time highlights and player stats automatically loaded moments after they occur (only for the game you are watching with MLB.TV Single Team, and for all games with MLB.TV Premium).
Andrew Simon is a reporter for MLB.com. Follow him on Twitter @AndrewSimonMLB. This story was not subject to the approval of Major League Baseball or its clubs.