Blanco's feisty at-bat sparks late rally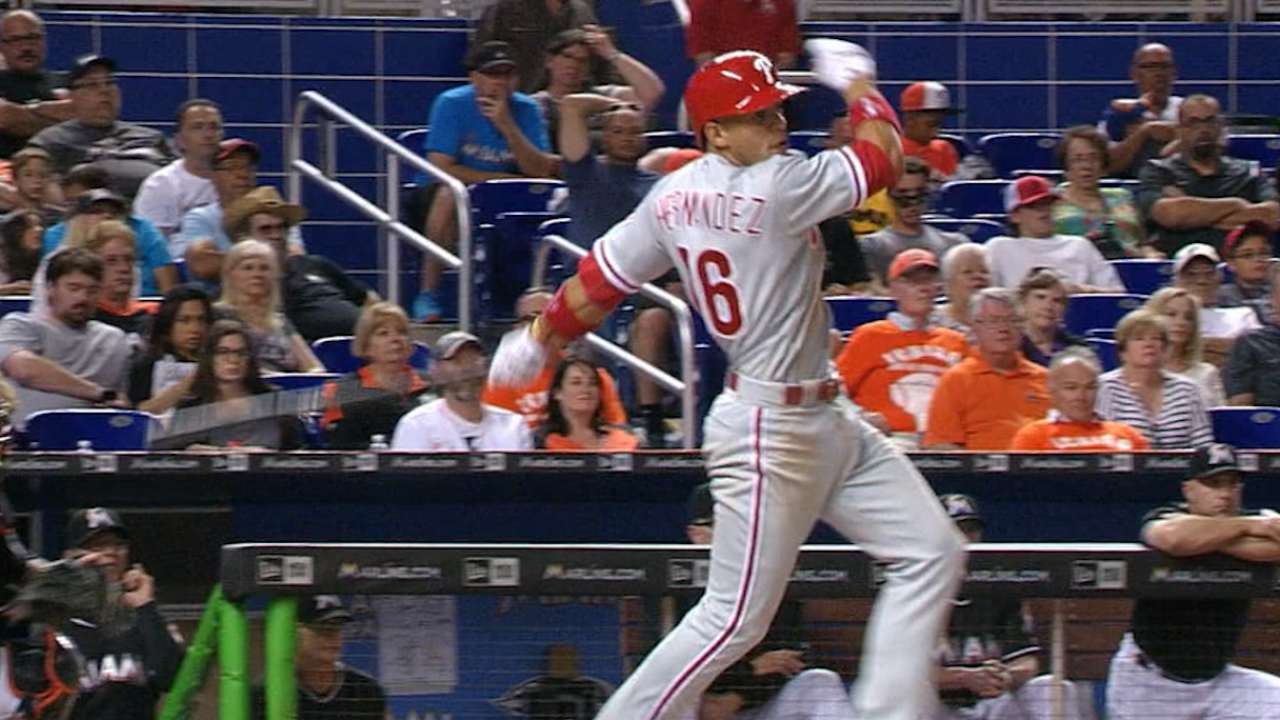 MIAMI -- Four runs were not good enough on Friday, but they proved to be the magic number a night later. The Phillies bounced back from a 6-4 loss to the Marlins to even the series on Saturday with a 4-3 win.
Pinch-hitter Andres Blanco worked a 12-pitch at-bat against Marlins reliever Kyle Barraclough that culminated in a double that opened the door for a three-run eighth-inning as the Phils overcame a 3-1 deficit.
Blanco got behind in the count 0-2 before slapping a hit down the right-field line. Odubel Herrera and Cesar Hernandez followed with back-to-back RBI singles to tie the game.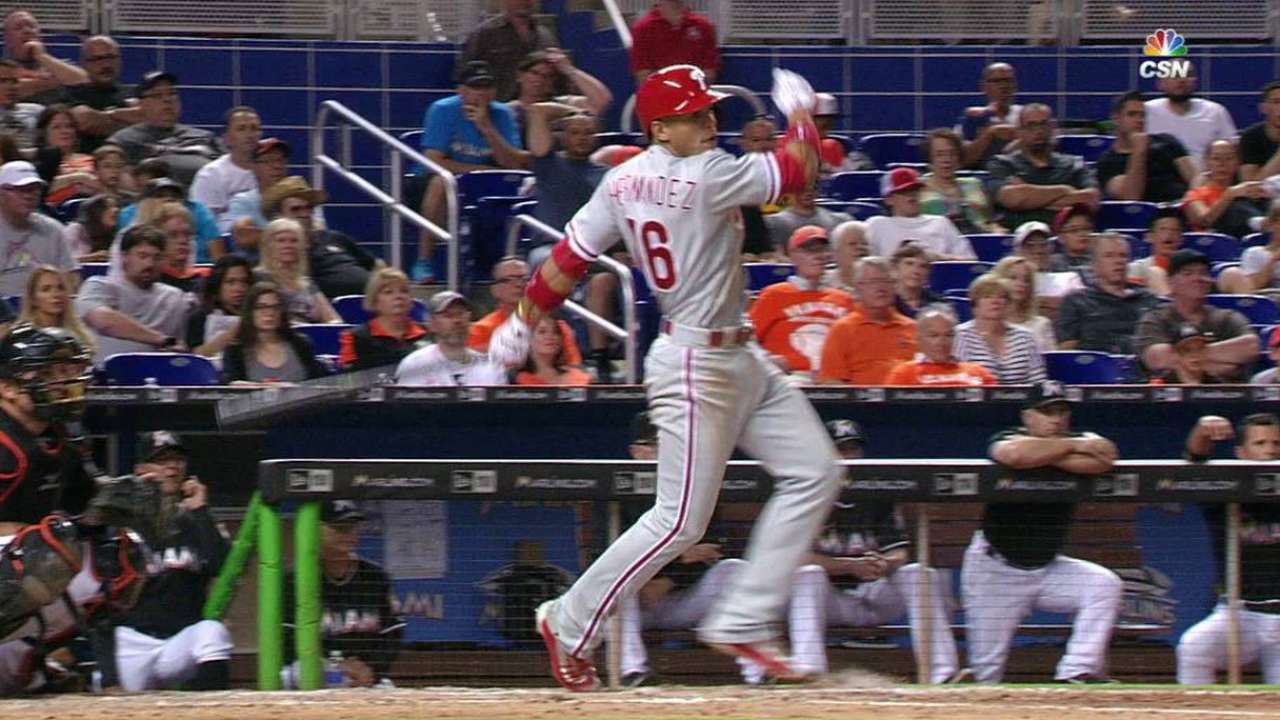 The Phillies took the lead when the Marlins could not complete a double play on a routine throw to first base that was dropped by Chris Johnson, who started the game at third. Herrera was able to score the go-ahead run.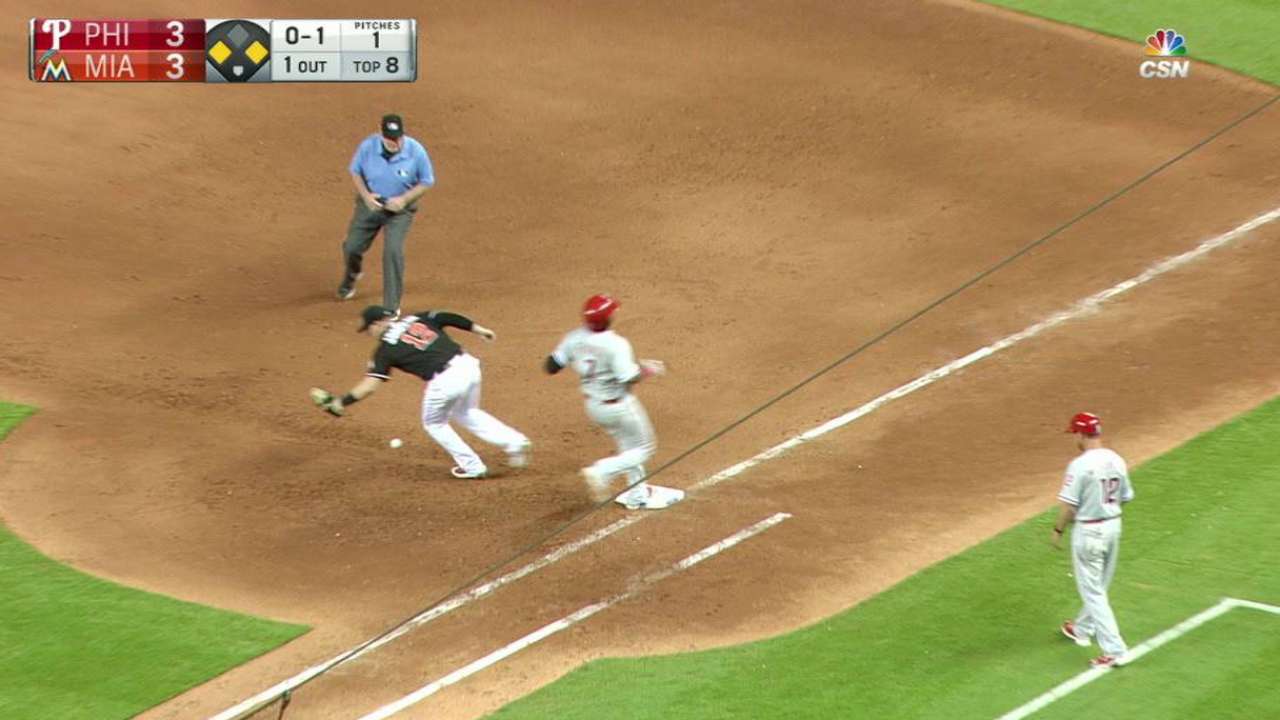 "We'll take it," Phillies manager Pete Mackanin said. "There's our four runs."
Blanco said he was just happy to contribute coming off the bench.
"I just go out there and give the best I can for me and for the team," said Blanco, who knew his feisty at-bat fired up the club. "Any time you're battling and have a good at-bat, you pass it [on]. Everybody gets the message and wants to do it, too. Everybody wants to keep it going and finally get the run that we really needed.
"Fortunately, [the winning run] was an error, but it counts. Whatever way it takes to score a run, I'm happy."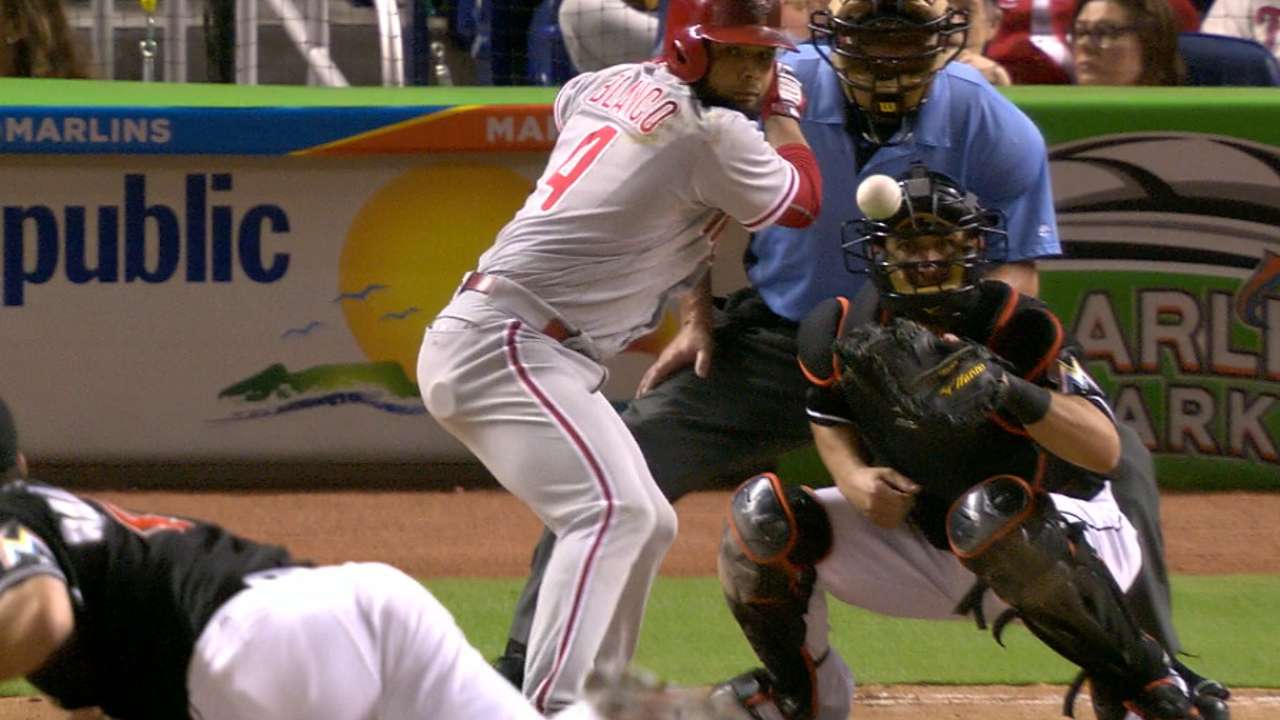 Blanco said he took a moment to reassure himself in between the long plate appearance.
"'Don't give up, keep battling,'" Blanco said. "'See it, fight. Just hit it [and] put the ball in play.'"
It was a much-needed effort for a team looking to snap a three-game skid. The Phils had dropped four of their last five games and needed the lift.
"To win this game tonight the way the guys battled back and the way the pitching kept us in the game was really nice to see," Mackanin said.
Glenn Sattell is a contributor for MLB.com who covered the Phillies on Saturday. This story was not subject to the approval of Major League Baseball or its clubs.