Closer in tie 9th? Skipper says yes, Crew wins
Counsell gives ball to Jeffress in unconventional late-game situation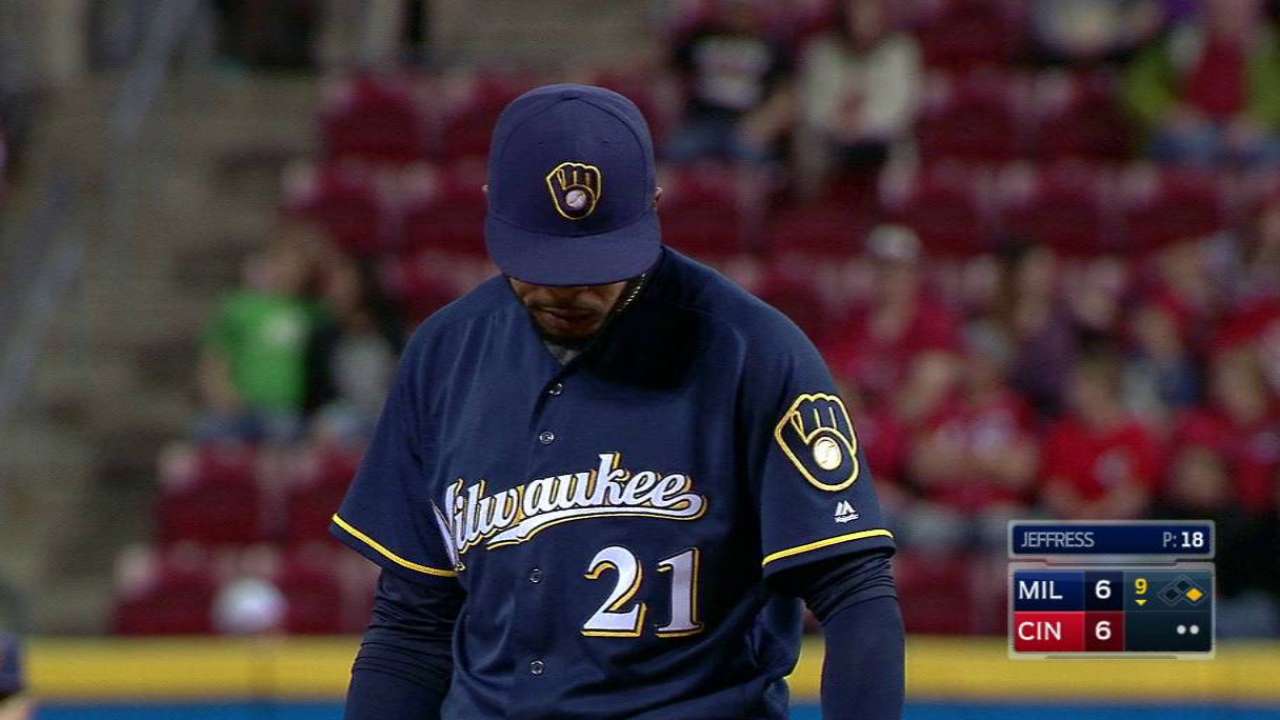 CINCINNATI -- For decades, the unwritten rules of managing in Major League Baseball have dictated that one does not use one's closer in a tie game on the road.
Craig Counsell bucked that convention in the Brewers' 10-inning, 13-7 win over the Reds on Saturday -- and it worked.
Tied at 6, thanks to the second of Aaron Hill's three home runs, Counsell called for Brewers closer Jeremy Jeffress to pitch the bottom of the ninth inning. Jeffress delivered a scoreless frame, and Hill hit a grand slam in Milwaukee's go-ahead, seven-run 10th.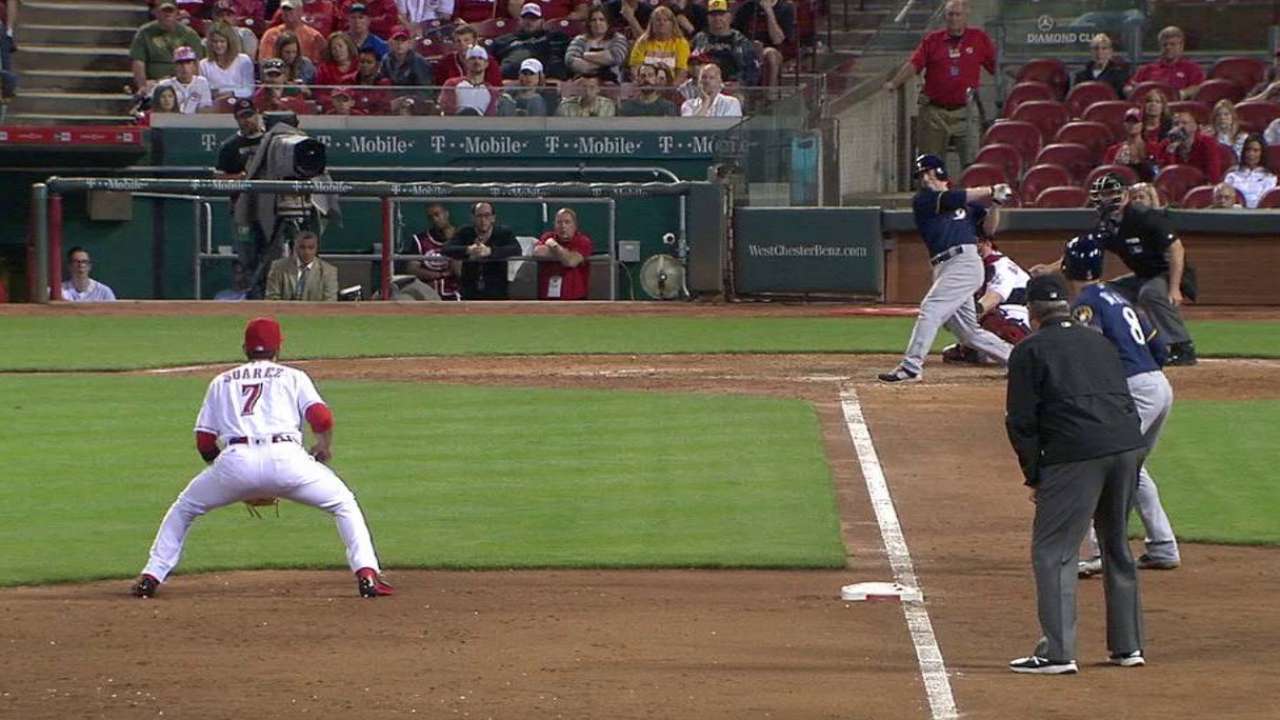 Counsell said he wasn't trying to rewrite the rules. Rather, it was a matter of specific circumstance; Counsell opted to roll the dice by burning his closer on Saturday because the heart of Milwaukee's batting order -- Ryan Braun, Jonathan Lucroy and Chris Carter -- was lined up to hit if the Brewers could force a 10th inning. Braun and Lucroy had already homered in the game. Up fourth was Hill, who'd homered in his previous two at-bats.
"Tonight, really the philosophy was, 'Let's try to get Braun and Luc and Chris another at-bat. Do whatever we can to get them up again,'" Counsell said. "That was basically what I was thinking tonight."
Jeffress did not consider the call unusual.
"I always want the ball," Jeffress said. "It doesn't even matter to me. I know how it's supposed to go, but whenever they call my name, I'm ready to go."
The thinking behind the "no closer on the road" convention is simple. If a manager burns him in a tie game, it leaves him without an established closer for a save situation later on. This time, Counsell was willing to take that risk.
The Reds worked Jeffress for 19 pitches in a scoreless inning. Had the Brewers scored one or two runs instead of seven, he would not have been sent out for another inning, said Counsell, who used Carlos Torres in the 10th.
"I think when you get in those spots, it's where each team is at in the lineup," Counsell said. "Like I said, I just wanted the guy in there who had the best chance of letting our guys hit again."
Adam McCalvy has covered the Brewers for MLB.com since 2001. Follow him on Twitter @AdamMcCalvy, like him on Facebook and listen to his podcast. This story was not subject to the approval of Major League Baseball or its clubs.