Keuchel rights ship with gritty 8-K performance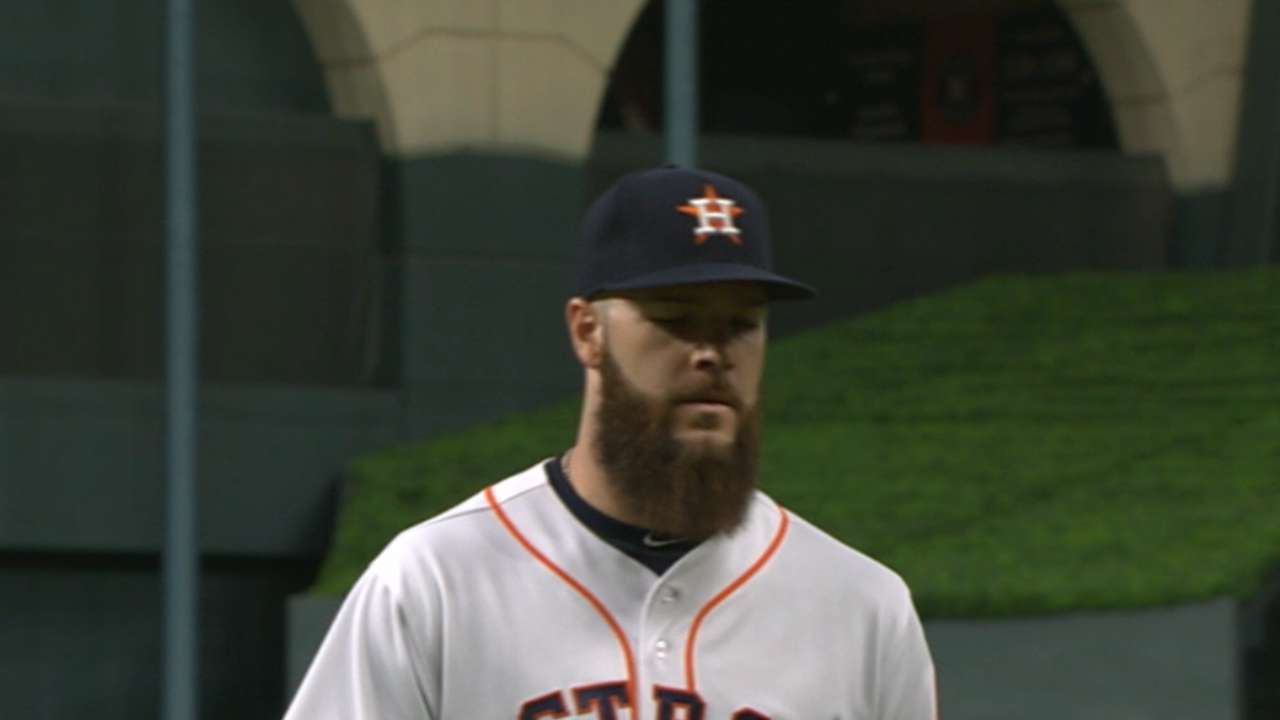 "Two extra-inning losses and a quality win last night," Keuchel said. "We are right there. It's just tipping point here and there, one pitch."
He may rue the two pitches he left over the plate for Cano and Seager in the second and third innings, but he bounced back from the early homers to look close to his 2015 American League Cy Young form after some early woes this season.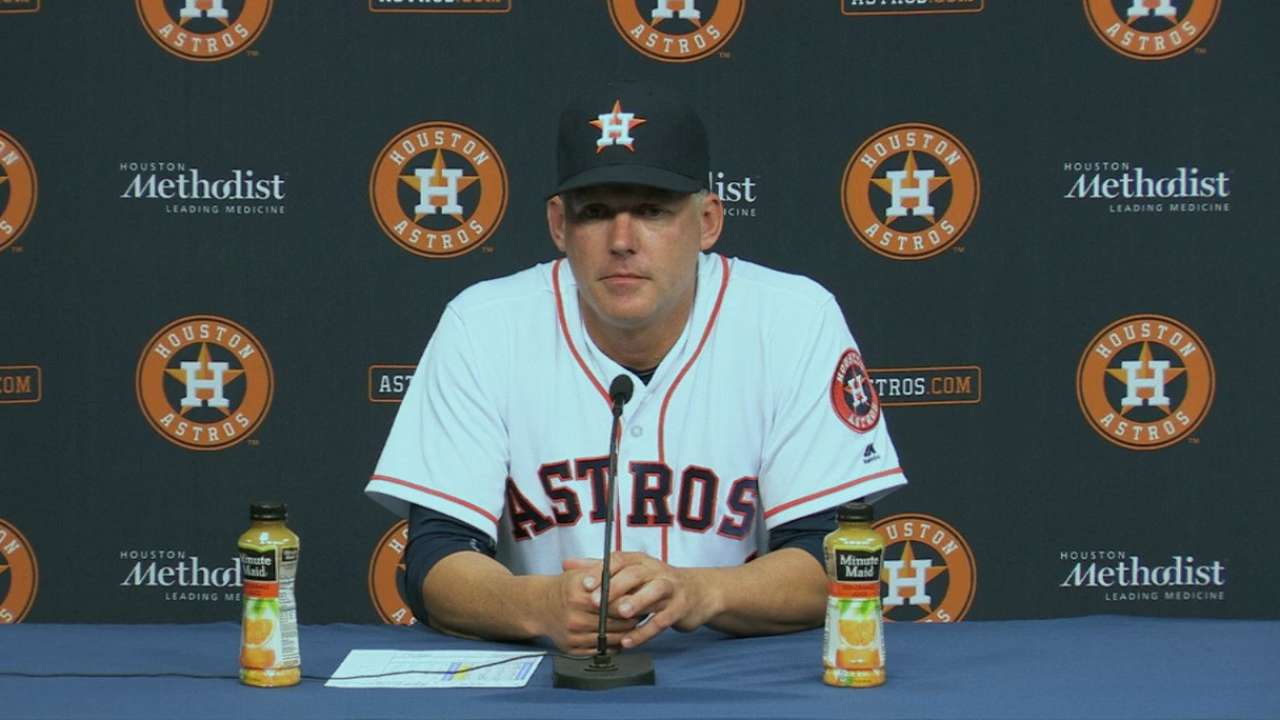 One start removed from his first home loss in 15 months, 17 decisions and 24 starts, a dispiriting effort against Minnesota last week, Keuchel seemed to regain his typical style on Saturday night.
He lasted seven innings, scattering eight hits thanks to some double-play balls and his ability to keep the ball in the infield. The changeup was working and he forced hitters' hands early in the count.
"I felt good with the changeup, finally, and the slider later in the game," Keuchel said. "That's encouraging because those are two pitches I haven't felt good with. If I can establish strike one and get ahead, or manipulate the strike zone and throw in the cutter, too, I feel like I have a couple out-pitches there."
Manager A.J. Hinch said he was proud of Keuchel's resolve, skeeping the Astros within striking distance as they struggled to hit Seattle starter Nathan Karns.
And for a change of pace after last season, Keuchel wasn't just battling his in-game form. He was trying to corral some of the pressure he's put on himself after a breakout 2015 campaign. The lefty said as much earlier this week, and Hinch said he showed a lot of moxie against a powerful Mariners lineup.
"Thought he was excellent," Hinch said. "Couple pitches here, but thought Dallas was as good as he's been all season and responded by controlling some damage after some misfortune. Positive sign for him.
"We didn't help him out enough while he was in there, but starts like that will start to produce the results we've come to expect from Dallas."
Chris Abshire is a contributor to MLB.com based in Houston. This story was not subject to the approval of Major League Baseball or its clubs.