Revere shows encouraging signs vs. Cubs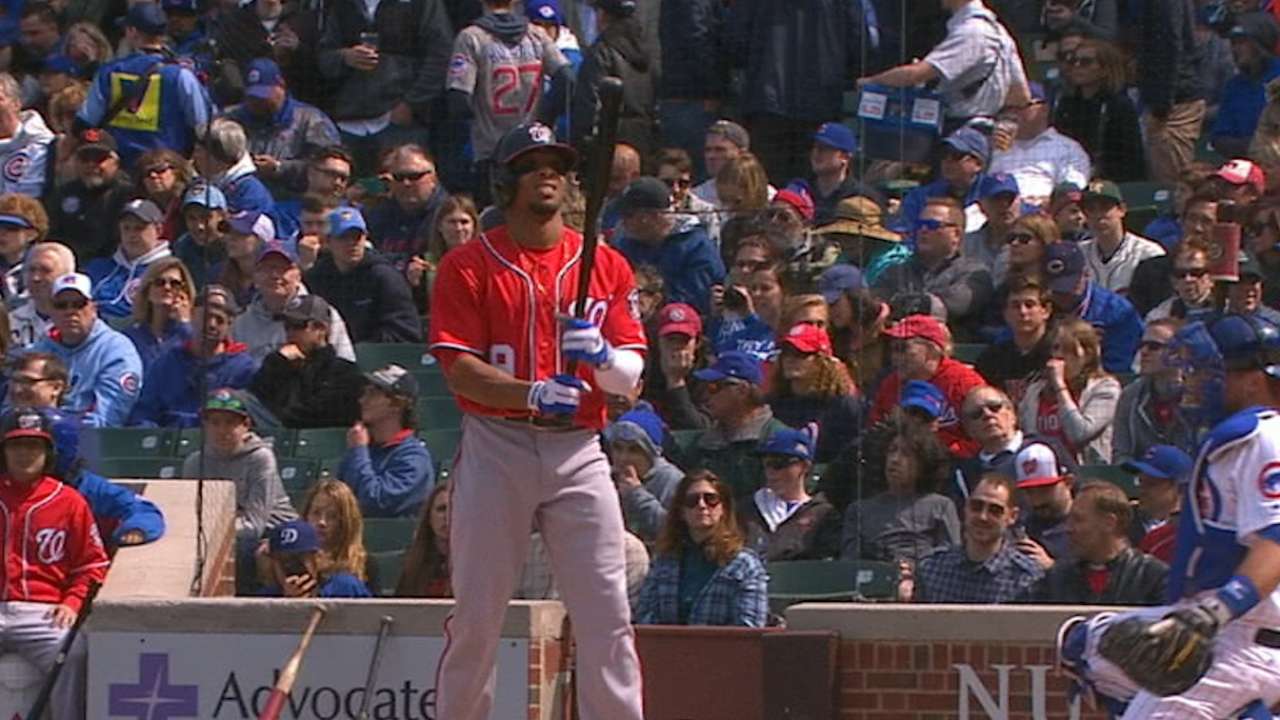 CHICAGO -- Manager Dusty Baker has referred to Ben Revere as his igniter at the top of the lineup. Revere has only played two games since being activated off the disabled list, but the Nationals are encouraged by the way he has looked at the plate so far.
Revere collected his first two hits of the season -- a double and a triple -- in Saturday's 8-5 loss to the Cubs, in addition to scoring two runs.
"You're trying to get the first one out of the way," Revere said. "I hit the ball really hard yesterday a few times and couldn't make up for it, but I was just able to help out the team."
Baker encouraged Revere to jump on fastballs on Friday, but Revere said the Cubs threw him a lot of offspeed pitches on Saturday. Baker said Revere looked like his old self on Saturday, hitting the ball hard and flashing his speed on the basepaths. As measured by Statcast™, Revere reached 22.5 mph on the triple and went from home to third in 11.25 seconds, the 10th fastest this season.
The Nationals acquired Revere during the offseason to play center field and anchor the top of their lineup, so they are welcoming the encouraging signs. They struggled at times to score runs this season while Revere was sidelined for a month with a strained right oblique.
"It's kind of still April to me," Revere said. "Hopefully, I can really kick it up and help these boys get back on track."
Jamal Collier covers the Nationals for MLB.com. Follow him on Twitter at @jamalcollier. This story was not subject to the approval of Major League Baseball or its clubs.