Scioscia: Angels must 'get creative' to fill pitching void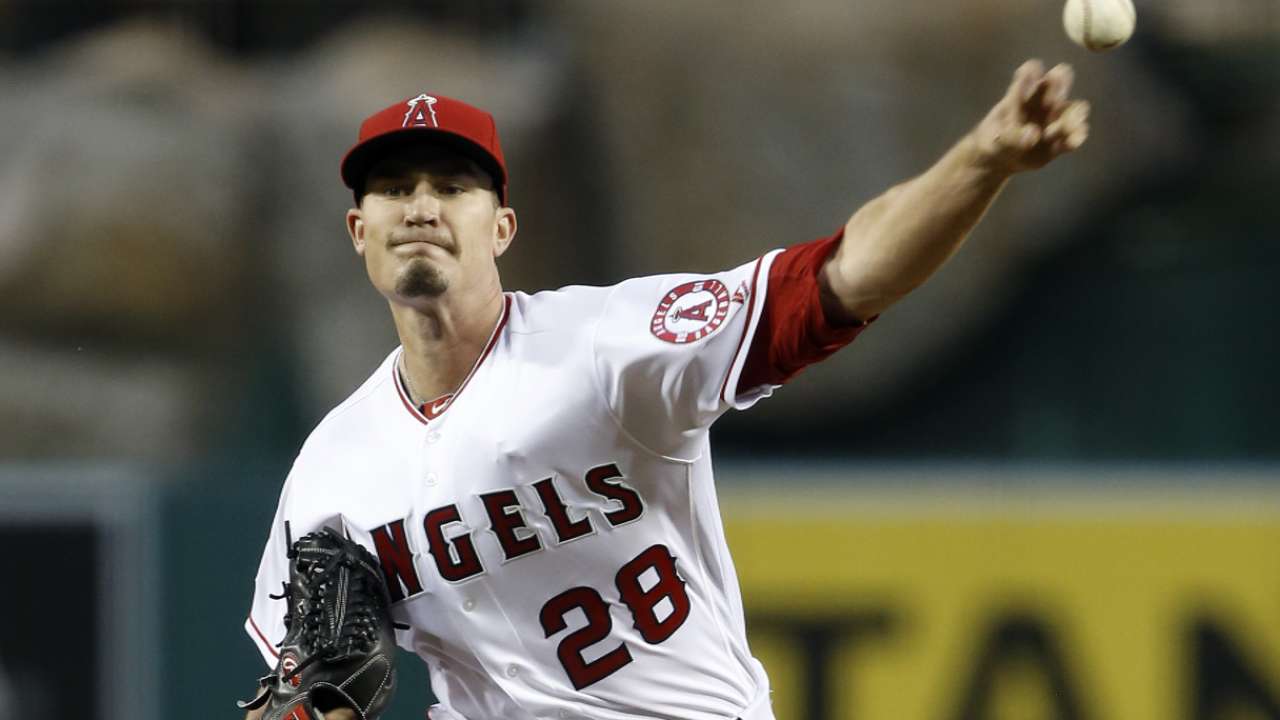 Wilson is expected to throw off the mound on Sunday, but the Angels don't want to rush his progress.
Shoemaker had a very strong start on Friday, pitching six innings and giving up only one run on six hits while striking out eight.
The Angels currently have no starter scheduled for Wednesday's game against St. Louis.
Skaggs recently faced a setback with biceps tendinitis and has been shut down for a week. He will be re-evaluated at that time, but even with a good report, he is still a ways off from joining the team.
Scioscia, however, remains positive that the club will be able to weather this storm and find the arms it needs.
"We have some things on the horizon that I think will be a positive," he said.
Glenn Rabney is a contributor to MLB.com. This story was not subject to the approval of Major League Baseball or its clubs.