Andriese works out kinks in switch to stretch
Right-hander to get callup for Sunday start vs. Angels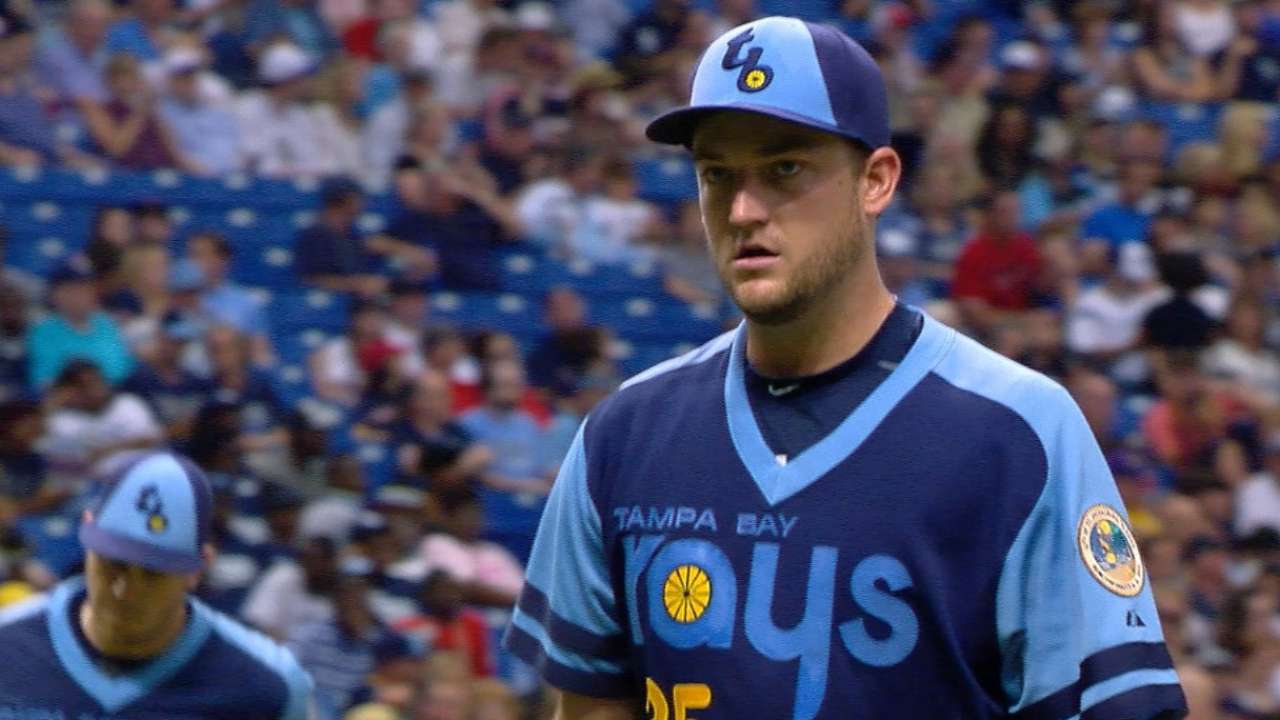 ANAHEIM -- Matt Andriese will start for the Rays on Sunday. Unlike his last outing at Triple-A Durham, he will not pitch from the stretch unless a runner is on base.
In his last outing for the Bulls on Tuesday, he had a 14-strikeout performance against Indianapolis after starting the game in the stretch.
The genesis of the move came from Andriese experiencing some balk calls from the stretch.
"I was getting called on balks on some weird stuff," Andriese said. "So we kind of simplified it. So [Durham pitching coach Kyle] Snyder came to me and said, 'What do you think about starting the game out of the stretch? Get used to it in the game instead of when there's a runner on base.' I started with it and four innings in, I'm like, 'I'm throwing a no-hitter, I'm not going back.'"
Andriese noted that in the seventh inning he was pretty tired.
"Because [pitching from the stretch is] not as fluid," Andriese said. "So I changed back to a windup. I was almost 100 pitches in. So that was weird. Six innings in the stretch."
Andriese said he thought he worked out his issues while pitching from the stretch, so he plans to return to pitching with a full windup on Sunday.
Bill Chastain has covered the Rays for MLB.com since 2005. This story was not subject to the approval of Major League Baseball or its clubs.