Quartet of Padres ramping up rehab stints
Solarte, Amarista, Edwards and Thornton heading to Arizona; Spangenberg staying back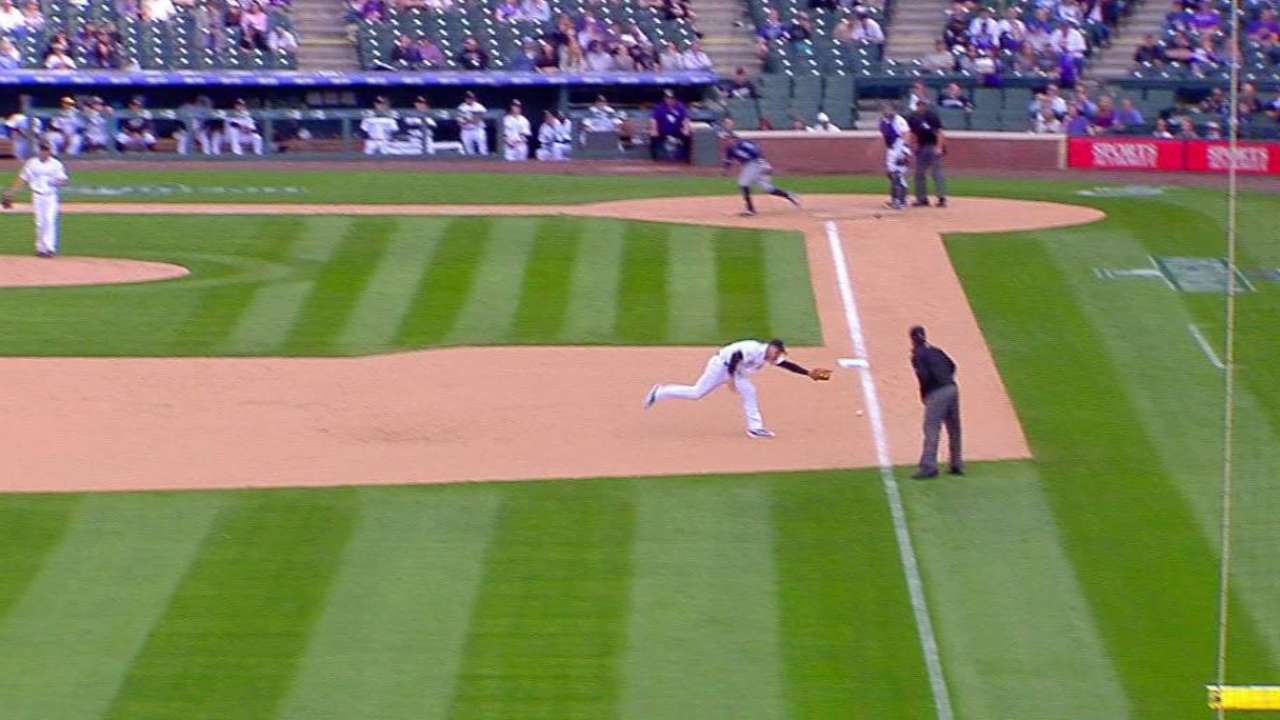 SAN DIEGO -- Four Padres horses are headed for the starting gate.
"I'm pulling out all the stops," said manager Andy Green, a Kentucky native.
Green was talking Kentucky Derby and mending Padres before a 6-3 loss to the Mets on Saturday night.
Infielders Yangervis Solarte (hamstring) and Alexi Amarista (hamstring) will be Arizona-bound Sunday to accelerate their rehabilitation.
They'll be joined by two others who are on the disabled list, pitchers Jon Edwards (forearm) and Matt Thornton (Achilles).
Second baseman Cory Spangenberg (quad) is staying behind.
Spangenberg and Solarte are key left-handed bats in the lineup.
"It's no secret to how big those guys are for us,'' Green said. "They wouldn't have been hitting second and fifth on Opening Day if we didn't think a lot about them.''
Green said the arrow points up on the right-handed Edwards and Thornton, a lefty.
"They are both feeling very good and are throwing bullpens here,'' Green said. "They are getting close to being ready to face live hitters for us.''
Solarte's absence cost Green a left-handed bat and forced pinch-hitter Brett Wallace into an expanded role at third base.
Amarista, who started 84 games last year, didn't make the club out of camp. Since being recalled April 10, the left-handed hitter delivered a spark by batting .333 in eight games. He also gave Green flexibility off the bench.
So if handicapping the infielders, which returns first?
"Amarista might be just a tick ahead of Solarte,'' Green said. "But there's a horse race coming up here soon, so Solarte could pull ahead before it's all said and done.''
Jay Paris is a contributor for MLB.com based in San Diego. This story was not subject to the approval of Major League Baseball or its clubs.