Positive signs for Romine at the plate
Backup catcher goes 3-for-4 with two RBI doubles during Yanks' win vs. Red Sox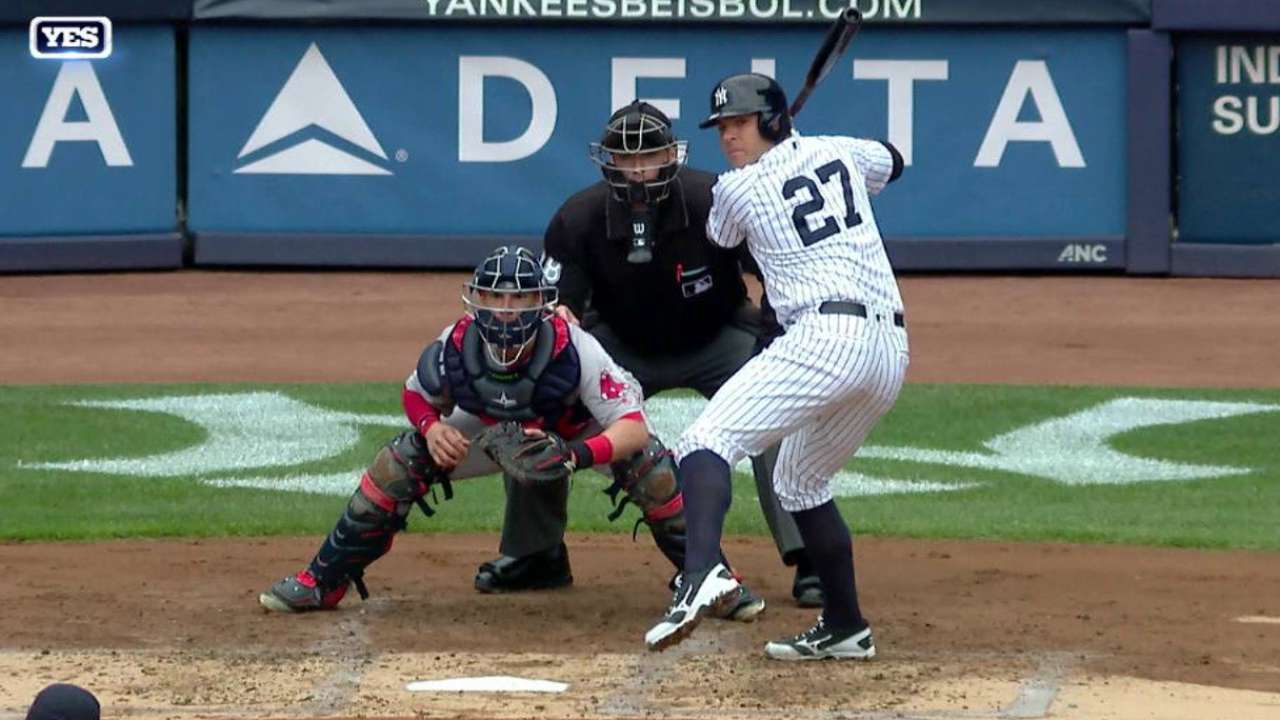 NEW YORK -- It's days like these that Austin Romine knows he can have, knows that he has to have if he wants to stick around the Major Leagues. Slotted into the lineup against Red Sox ace David Price on Saturday at Yankee Stadium, the backup catcher went 3-for-4 with a pair of RBI doubles in New York's 8-2 win.
"These are games to build on," Romine said. "These are games to prove that I can hit and can get hits off of elite pitchers, and just keep proving it."
The 27-year-old has seen limited big league action with the Yankees since 2011, playing a career-high 60 games in '13. Last year, he lost out on secondary catching duties to John Ryan Murphy. That, Romine said, "just made me realize, step back and realize, what I needed to do -- and that was hit."
This Spring Training, he again appeared to be a third option, this time behind Gary Sanchez, baseball's No. 2 catching prospect, according to MLBPipeline.com. But the Yankees optioned Sanchez to Triple-A to start the season, and Romine slotted in behind starter Brian McCann. Still, he entered the year knowing he needed to show his ballclub he could produce offensively against big league pitching.
"That was the sole purpose," Romine said. "They know I can catch; that's why I've been here for five years. They know I can do that. They need to know I can hit, too."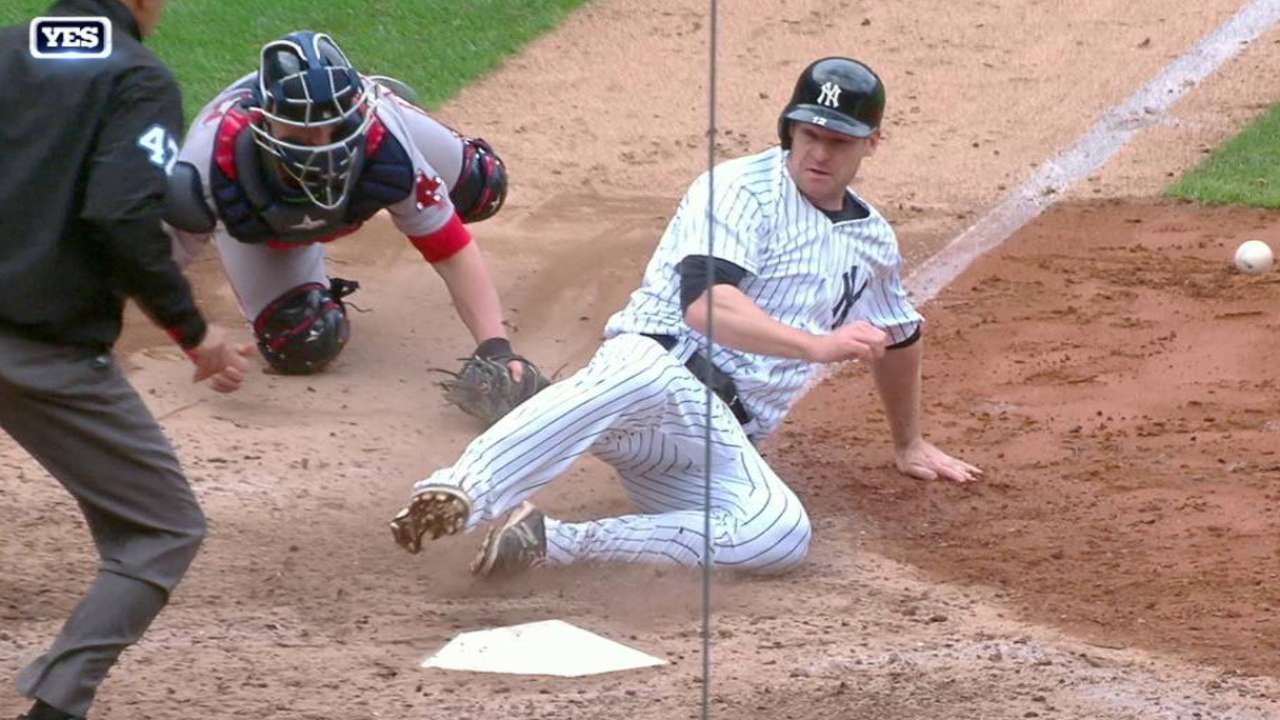 The catching, if his pitcher's results are an indicator, is there. Nathan Eovaldi threw a gem with Romine behind the plate on Saturday, tossing eight innings of two-run ball. After Saturday's game, manager Joe Girardi recognized that, saying Romine "has a really good idea of what he's doing back there." But Romine went into 2016 with hitting specifically as his goal, and Saturday's game was the first real sign of his offensive ability.
Romine handled Price, who had handled him when the Yankees played in Boston last weekend, by adapting against the big lefty.
"I know what he was trying to do," Romine said. "I know what he did in Boston to me -- struck me out on a bunch of changeups -- so I just stuck with my approach up the middle, going the other way."
Romine's RBI double off Price in the third inning came on a changeup that he laced into the right-center-field gap. The game, he said, is starting to slow down for him -- even without the regular at-bats of an everyday player -- thanks to help on the mechanics side from hitting coach Alan Cockrell and on the mental side from assistant hitting coach Marcus Thames.
"He's been through a lot, too," Girardi said. "He's been through disappointment, and he's continued to persevere and fight, fight, fight."
David Adler is a reporter for MLB.com based in New York. Follow him on Twitter at @_dadler. This story was not subject to the approval of Major League Baseball or its clubs.