Santana scratched from Saturday's game
Right fielder experiencing lingering shoulder pain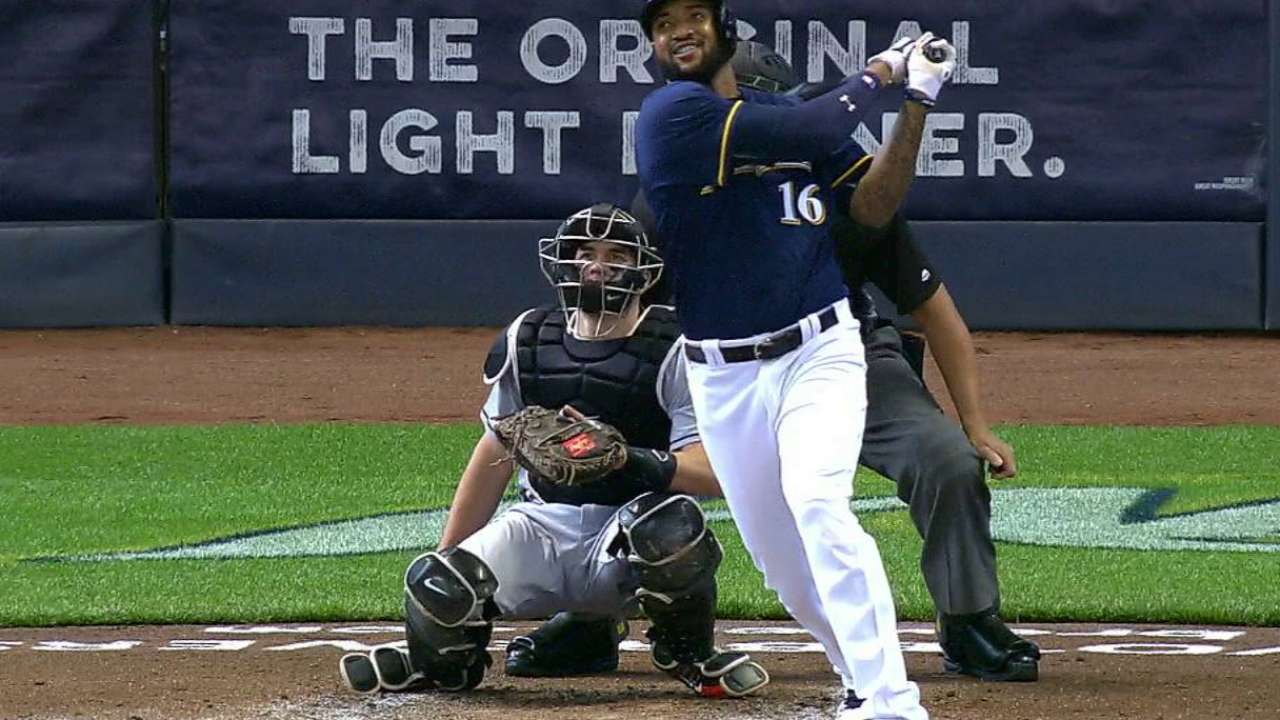 CINCINNATI -- The Brewers remained confident Saturday that right fielder Domingo Santana's lingering shoulder tightness was not cause for long-term concern, even as the player was scratched from the starting lineup once again and missed his fifth start in the last six games.
Manager Craig Counsell originally was confident Santana would play and had him listed as the leadoff man. That changed after Santana played catch in the outfield at Great American Ball Park prior to batting practice and felt more discomfort in the front of his right shoulder.
"It's obviously frustrating, because I want to play," Santana said. "I feel good when I hit and everything. Nothing bothers me. When I [throw] from any distance, that's when I can feel it."
Counsell has said medical officials are confident that the matter is muscular, and not something more serious like a damaged rotator cuff. The team has not ordered an MRI scan and has no immediate plans to do so, Counsell said.
Nor have they discussed a stint on the disabled list. Rather, Counsell said, Santana remains day to day.
"We were very hopeful he was going to play today," Counsell said. "It just didn't feel good enough to put him in there. We'll just evaluate every day. … It wasn't something acute that occurred, so we're just hoping he gets over it. That's where we're at with it."
Santana won't play until he has no apprehension throwing. He remained available to pinch-hit, as he did during Friday's loss.
"I'm just following the program," Santana said. "I think it's nothing that major."
Adam McCalvy has covered the Brewers for MLB.com since 2001. Follow him on Twitter @AdamMcCalvy, like him on Facebook and listen to his podcast. This story was not subject to the approval of Major League Baseball or its clubs.