What does Inciarte return mean for Smith?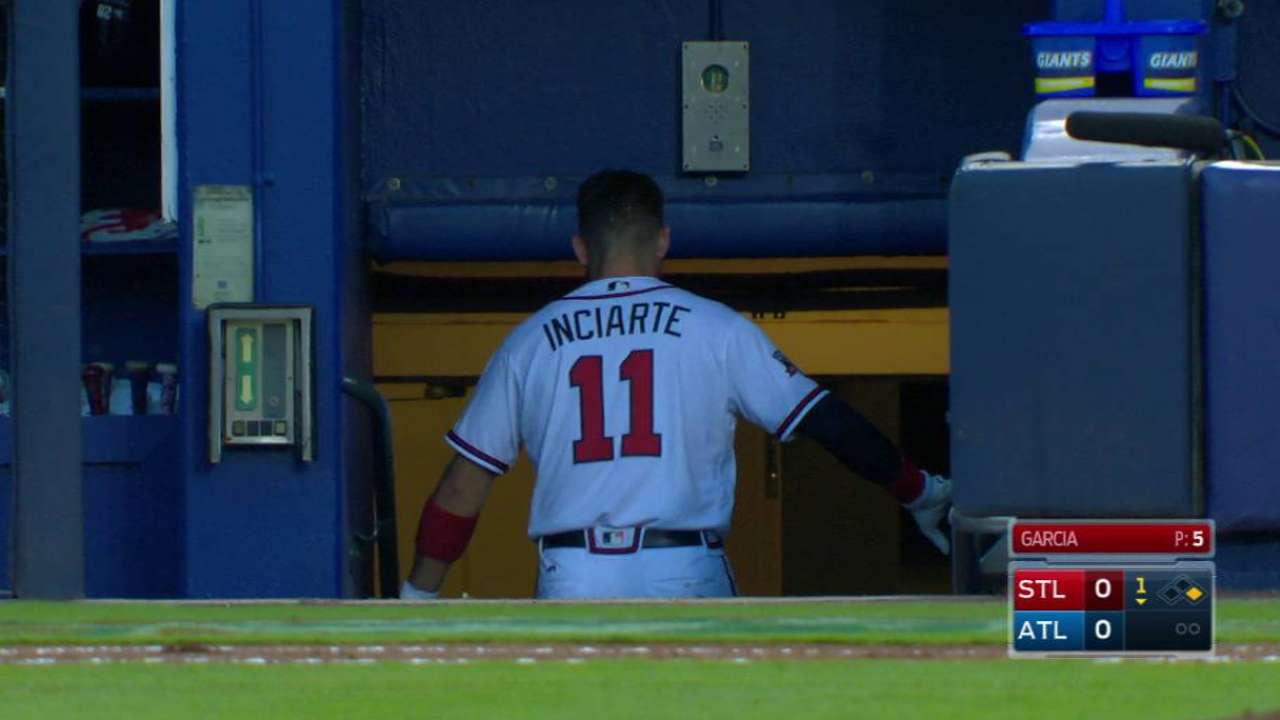 ATLANTA -- Over the course of the past week, Mallex Smith did enough to convince the Braves to keep him at the Major League level even after Ender Inciarte was activated from the disabled list. At the same time, Smith earned the chance to continue playing center field upon Inciarte's return.
When Inciarte returned to Atlanta's lineup for Saturday's game against his former D-backs teammates, he was positioned in left field and Smith was in center field. Braves manager Fredi Gonzalez said Inciarte will play center field on days when Smith sits against a left-handed starting pitcher.
"It's not like Inciarte will never play center field ever again," Gonzalez said. "It's a luxury to have two of those top quality center fielders. We're going to give Mallex a chance to play a little center field. I think it's more important for Mallex to get the at-bats than it is to be worried about which position he's playing. But I think he can do it."
Despite spending the first week of this season with Triple-A Gwinnett, Smith entered Saturday tied for the lead among all Major League center fielders with seven Defensive Runs Saved (DRS). Inciarte served as Atlanta's center fielder for just two games before suffering a left hamstring strain that sidelined him over the past month.
Inciarte ranked second among all MLB outfielders with 29 DRS last year, but he was awarded 13 of those runs saved while playing right field and 12 while playing left field. He recorded four DRS and a 9.1 UZR/150 while playing 152 innings as a center fielder. Smith entered Saturday with a 34.5 UZR/150 in 155 innings.
"Inciarte can play all three (outfield positions) above average," Gonzalez said. "That was one factor in the decision. And another factor was we want to keep (Inciarte's) legs fresh. We've got this 22-year-old guy (Smith) who is full of energy. So we can let him run around from one corner to the other."
Mark Bowman is a reporter for MLB.com. This story was not subject to the approval of Major League Baseball or its clubs.