Kershaw dominant in 1st north-of-border start
Offense, relief pitching also come through for victory over Blue Jays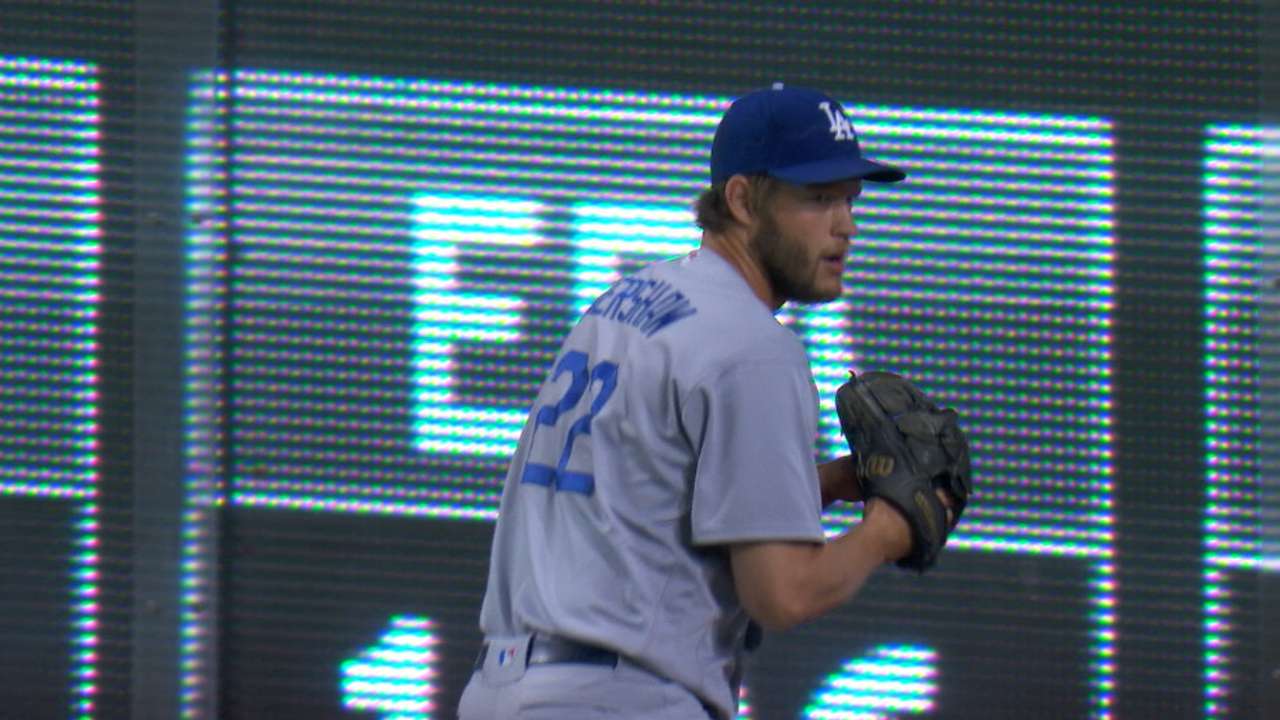 TORONTO -- Clayton Kershaw, by his own account, had a weird start Saturday. It was his first time pitching at Rogers Centre and his first time facing the Blue Jays, he was lacking fastball command, the slider was erratic and opposing hitters ran his pitch count up early by fouling off his tough pitches.
And, oh yeah, he struck out 10 without a walk and stopped another losing streak as the Dodgers beat the Blue Jays, 6-2, with Kershaw winning a duel with another former National League Cy Young Award winner, knuckleballer R.A. Dickey.
That's just what Kershaw does and who he is. On the season, he has 64 strikeouts and three walks. He's struck out at least 10 without a walk each of his past three starts, and he's struck out 10 or more each of his past four starts. Kershaw is the third Dodgers pitcher in the live-ball era (since 1920) to have four straight starts of 10 or more strikeouts. Hideo Nomo did it back in '95, while Sandy Koufax did it on five separate occasions from '62-'65.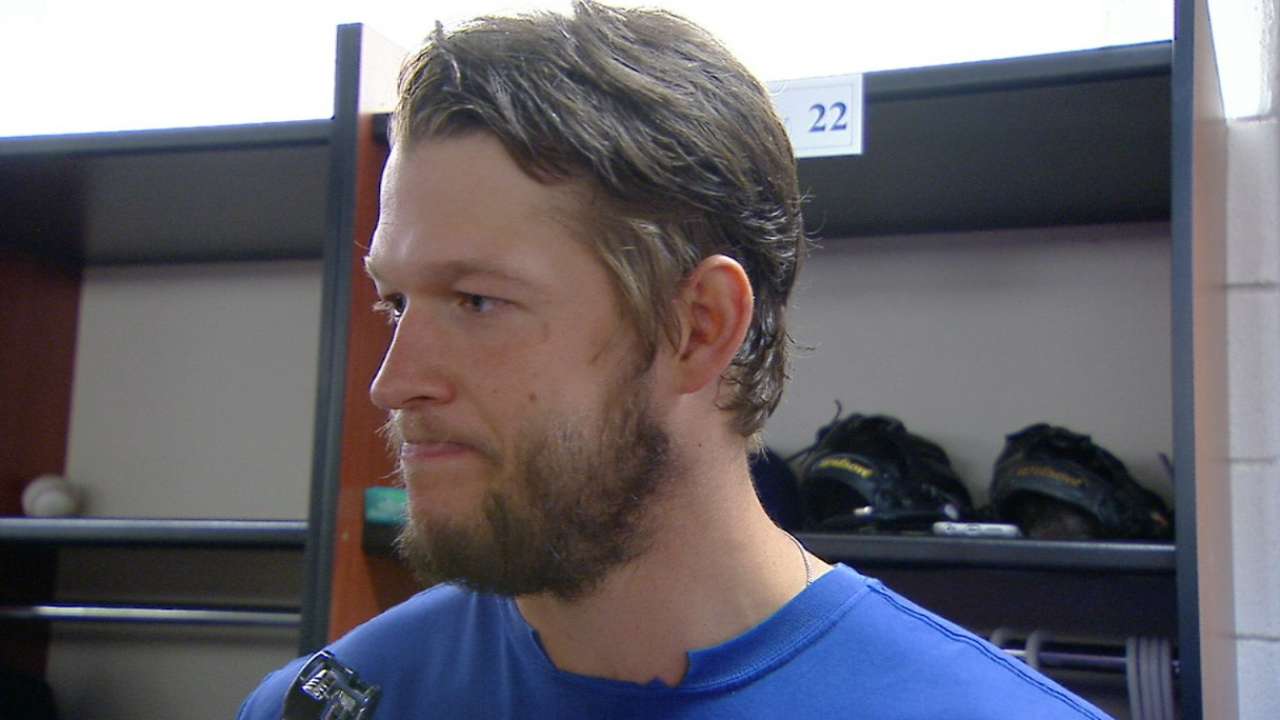 Kershaw allowed two runs on eight hits Saturday, but he's also 4-1 this year.
Kershaw has been doing this now for the better part of a decade, but Dodgers manager Dave Roberts is new to being on Kershaw's side.
"We get spoiled with what he can do," said Roberts, who received a key two-run single from Adrian Gonzalez (his first RBIs in two weeks), a mammoth home run to center from Joc Pederson and the first home run of the season from Justin Turner.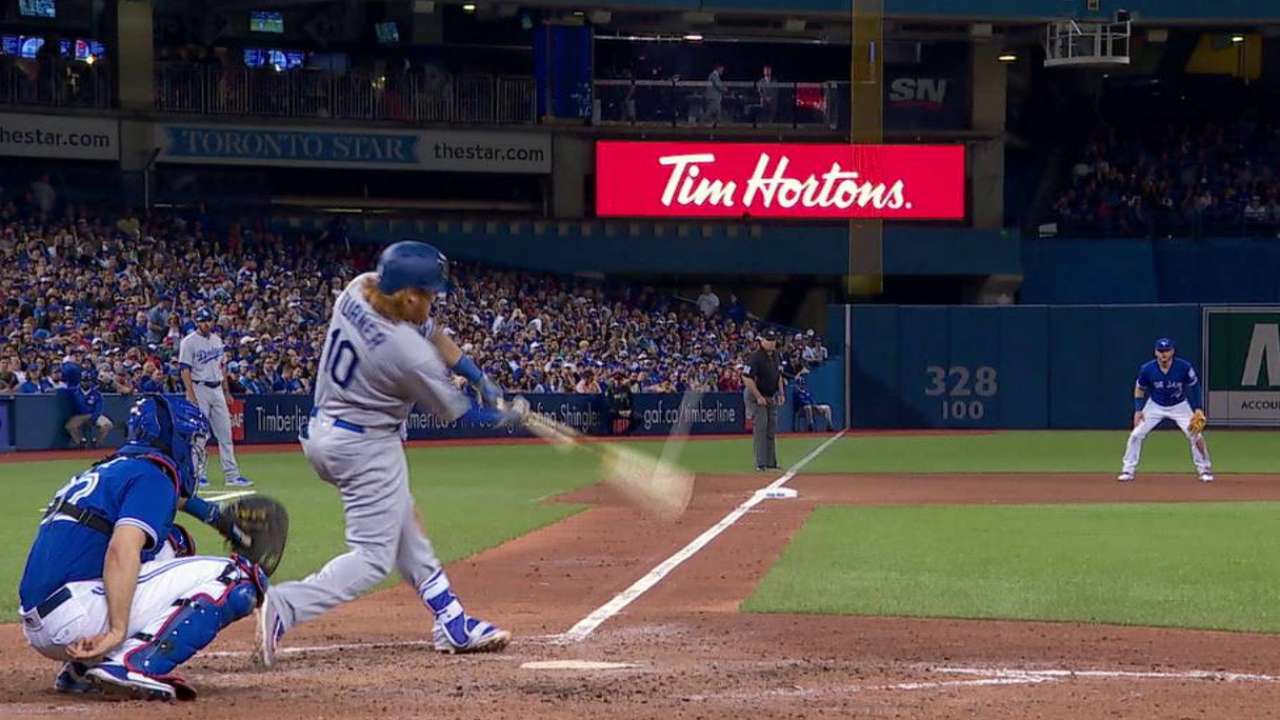 "Our guys had a good approach against Dickey," Roberts said. "Get the ball up and let it fly. It's more the old softball approach. We took good swings. Joc got us going with a big homer. You can start to see our bats are coming alive."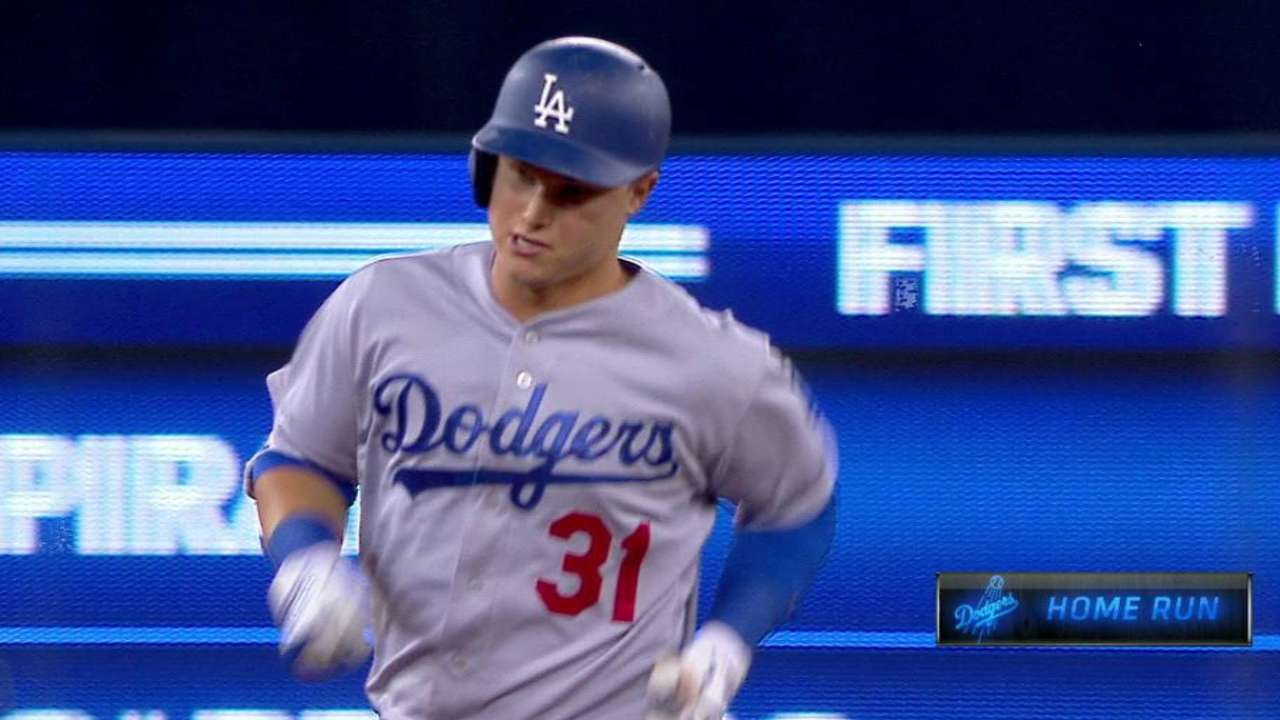 The offense gave Kershaw a 4-1 lead by the third inning. When Kershaw's pitch count reached 112 after seven frames, Roberts bravely handed the baton to Pedro Baez, who pitched a 1-2-3 eighth inning, and Kenley Jansen pitched the ninth, even though by then the lead was four runs and it wasn't a save opportunity.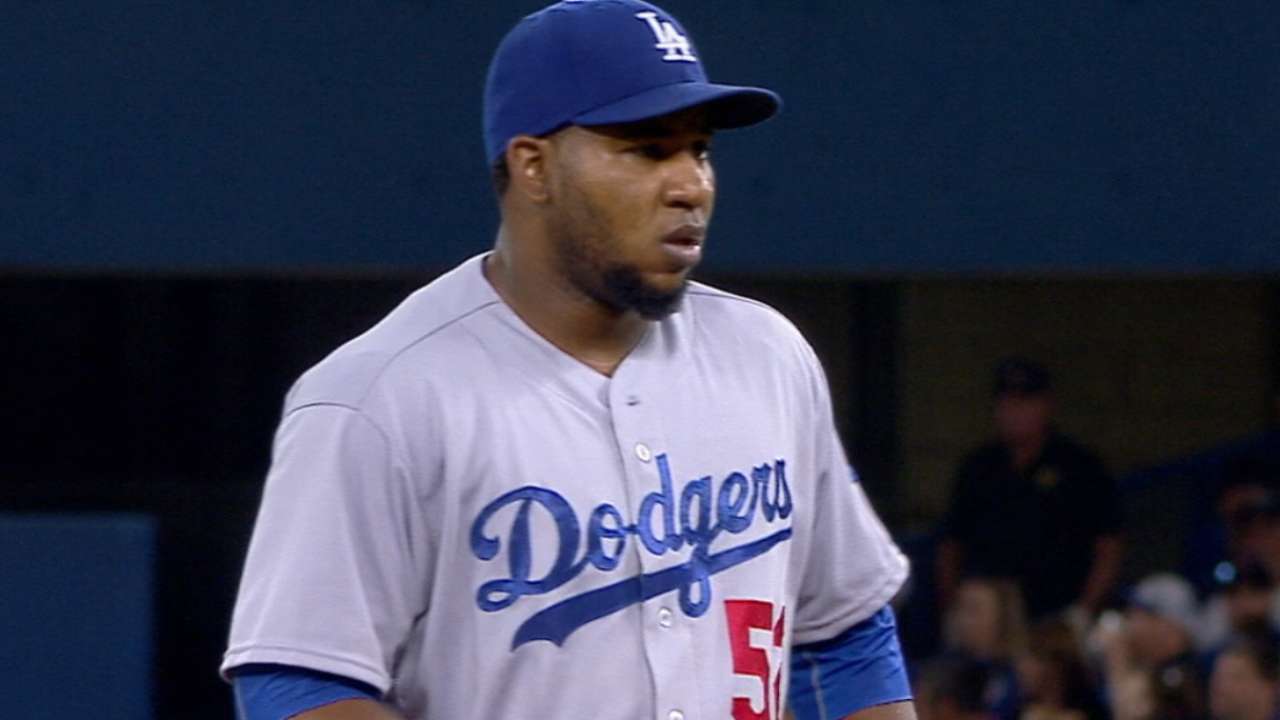 "My fastball command was not as good," Kershaw said. "I was working from behind and that made it tough. I threw lot of sliders, some of [the Blue Jays] might have thought they were changeups. They weren't doing anything, kind of straight. Some good ones every once in a while. Kind of a weird day overall, but I'll take it."
Sizing up the combination of starting pitching, offense, relief pitching and three double plays turned by the infield, Kershaw said the game was an example of what the Dodgers can be.
"Once you get one facet of the game going, then the others go, and we just got to get them all going at once," he said. "I think we've had different facets going at different times, and that causes a .500 record. Today was a good formula. We got runs early, able to get it to Petey and Kenley, and that's kind of a typical good game for us, what it should look like. So we just need to start repeating this performance."
Ken Gurnick has covered the Dodgers since 1989, and for MLB.com since 2001. This story was not subject to the approval of Major League Baseball or its clubs.